America's original hot dog company Feltman's of Coney Island brings back 9/11 fundraiser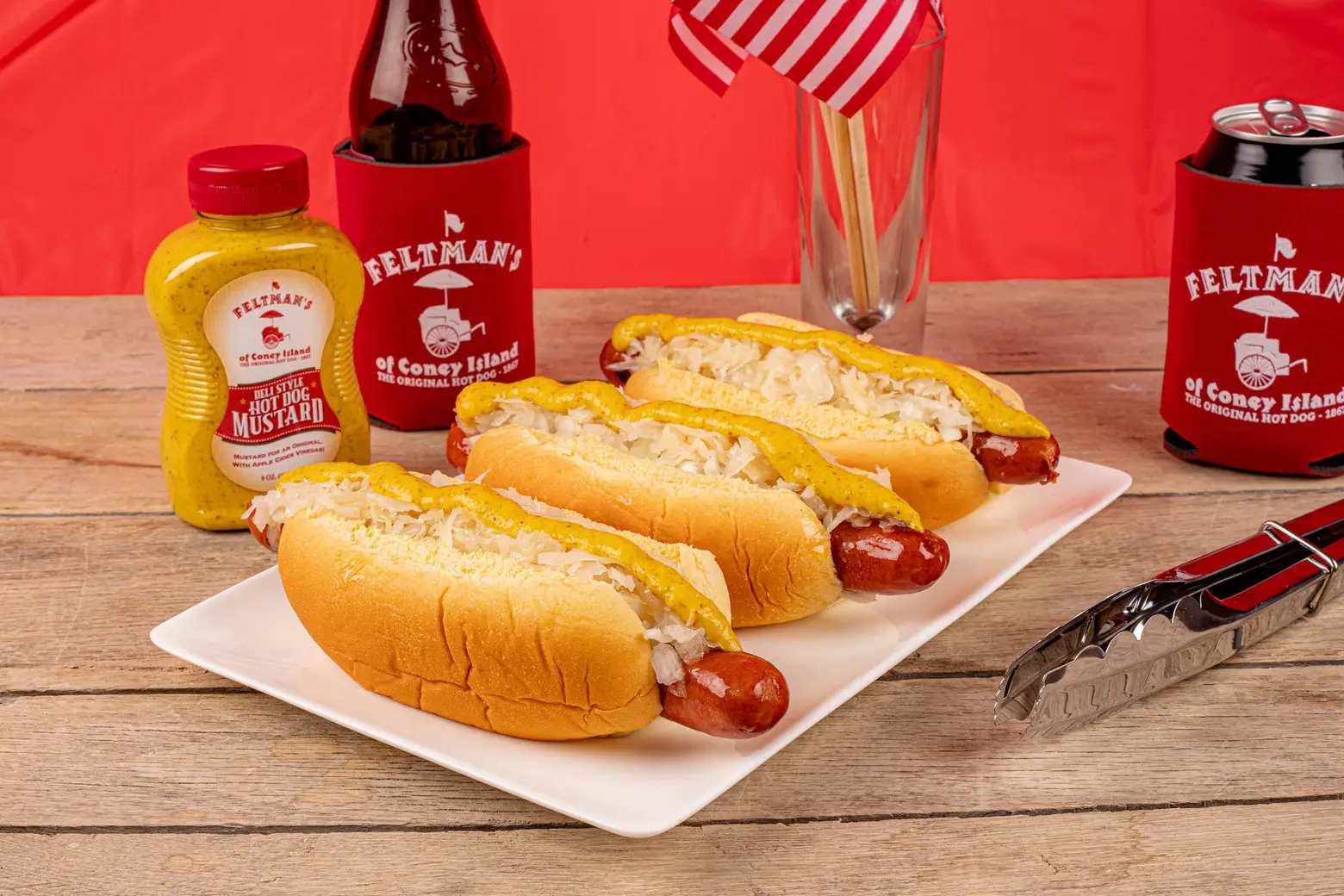 Photo courtesy of Feltman's of Coney Island
Several years back, 6sqft told the story of the original Coney Island hot dog. Started in 1867 by German immigrant Charles Feltman, who's considered the inventor of the hot dog on a bun, the Coney Island eatery and amusement park Feltman's eventually closed in 1954. But brothers Michael and Joe Quinn brought the brand back in 2015, in part because they themselves love Coney Island red hots but more so to honor the legacy of their late brother Jimmy, who died in the 9/11 World Trade Center attacks at just 23. This year, they'll continue to honor Jimmy with a special fundraiser for the 3 Brothers Foundation, which supports veterans and service members, to which they'll donate 100 percent of proceeds from the new Jimmy Quinn 2021 Memorial T-Shirt.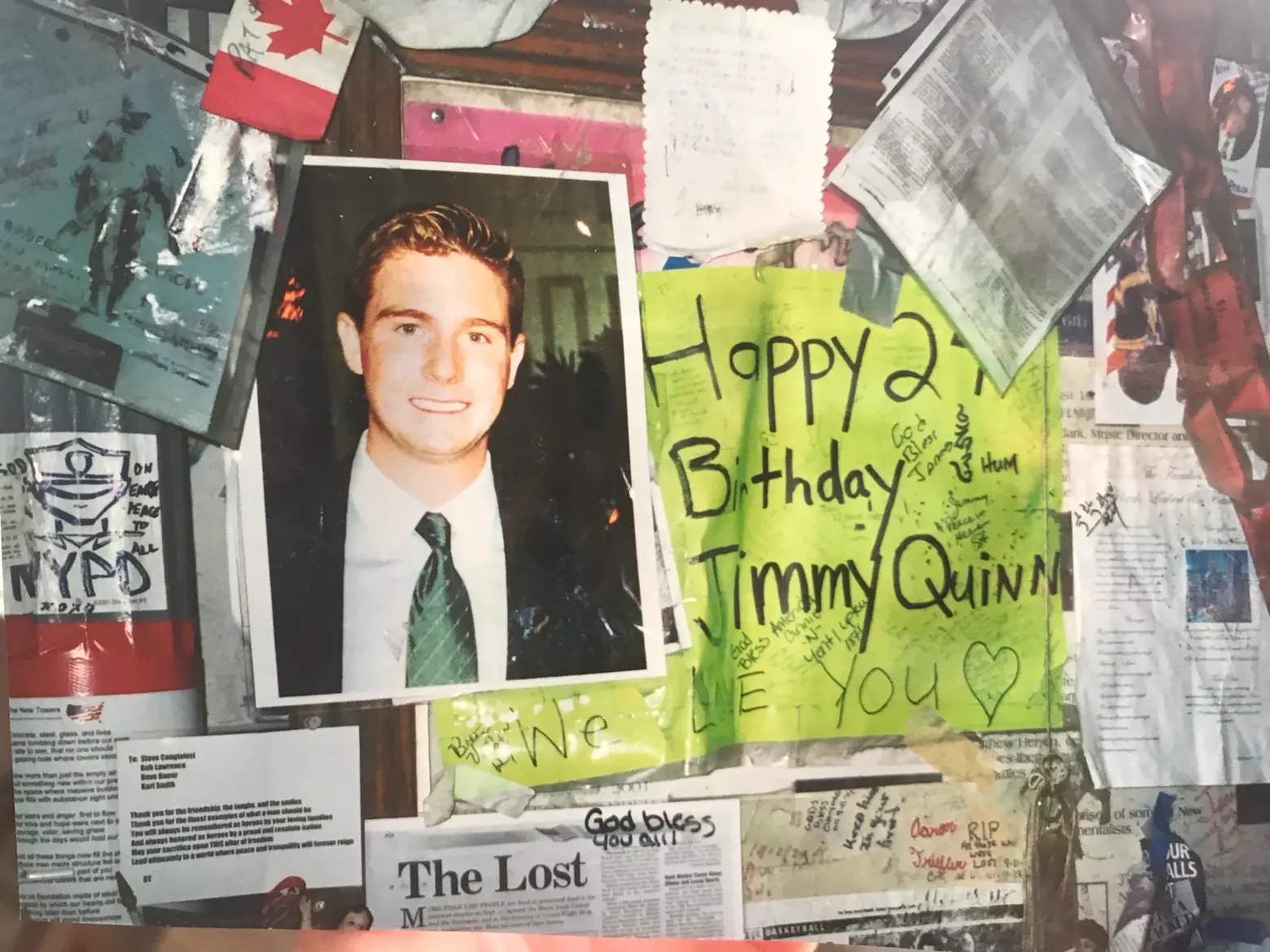 A memorial for Jimmy that had been up at McSorley's; Photo courtesy of Feltman's of Coney Island
James Francis Quinn worked at financial services firm Cantor Fitzgerald, which was located in the North Tower. According to Feltman's, Jimmy loved his family more than anything and "was the ultimate #1 die-hard New York Mets fan." So every summer since his passing, nearly 200 family members and friends put on matching t-shirts for the Annual Jimmy Quinn Mets Game at Citi Field. They also gather each September 11th to read Jimmy's name at the 9/11 Memorial ceremony.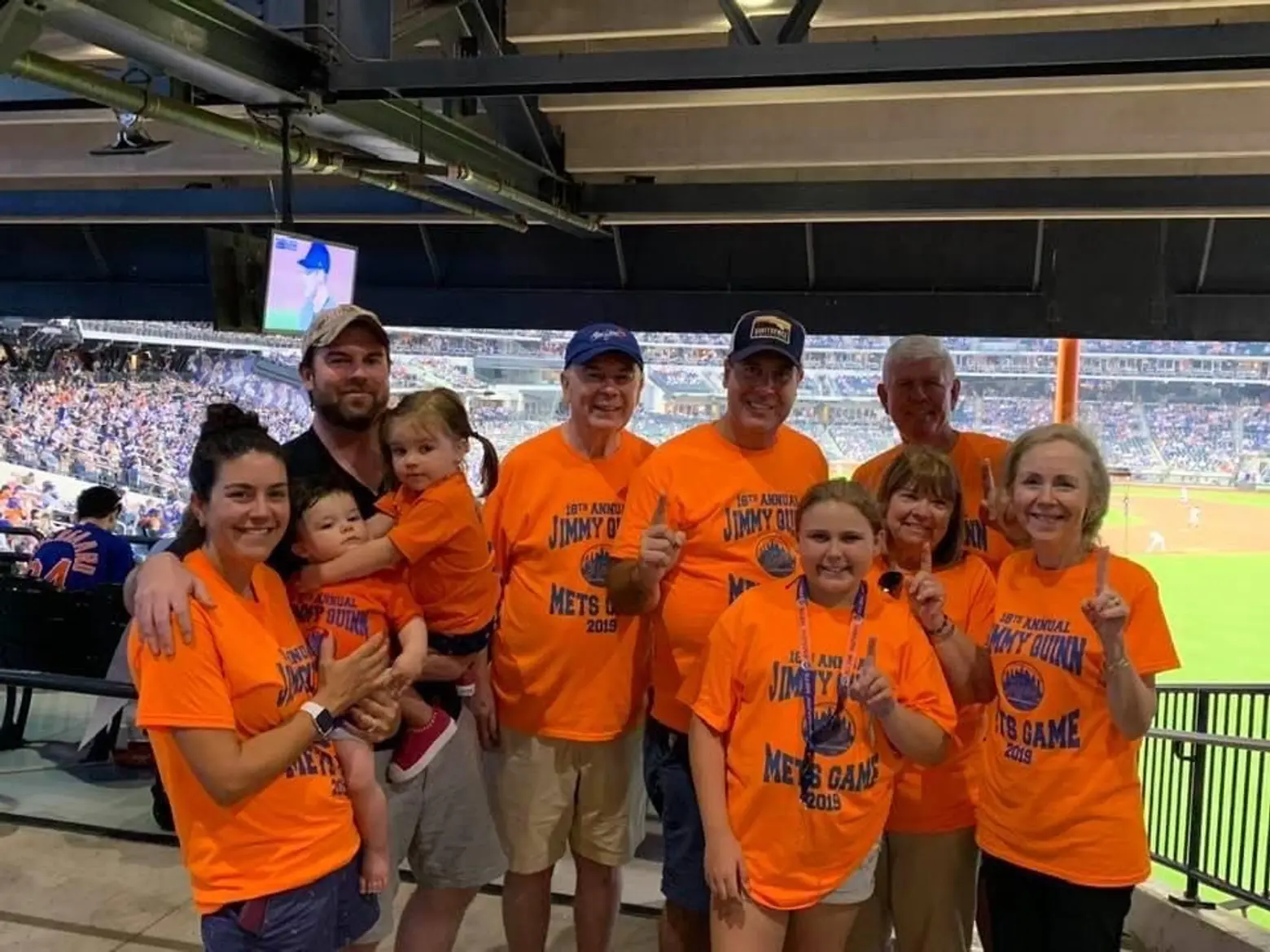 A photo from the 18th Annual Jimmy Quinn Mets Game, courtesy of Feltman's of Coney Island
In 2020, Citi Field was closed to fans, but despite these curveballs, the Quinn brothers refused to cancel their important tradition of honoring their brother (and the team he loved unconditionally), putting together a special mail-order fundraiser package. Joe Quinn, an army veteran, said last year, that "while bittersweet," the alternate plan was "made more sweet than bitter because it gives back to the families of 9/11 victims."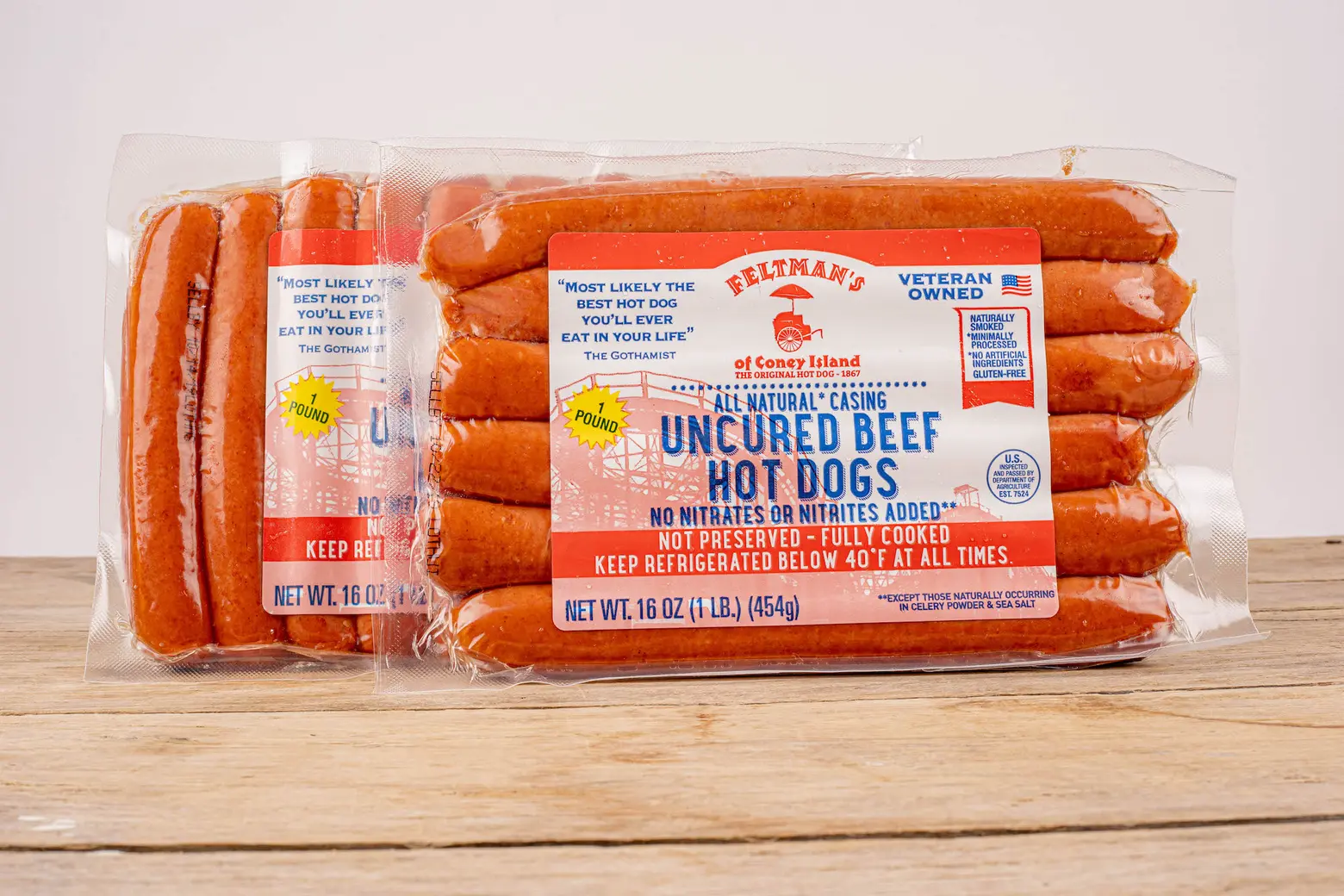 courtesy of Feltman's of Coney Island
One hundred percent of all proceeds from this year's T-shirt sales will go to the 3 Brothers Foundation, a non-profit created by the Quinn brothers in Jimmy's memory, which is dedicated to supporting organizations that provide social, educational, and mental health services to military heroes, service members, and their families. Plus, since Feltman's is a veteran-owned and operated Gold Star family business headquartered in Brooklyn, you can feel good about purchasing hot dogs, the new bacon, and hot dog and hamburger bundle packs from the company. Feltman's is the fastest-growing hot dog company in the U.S., and you can find the products at local Whole Foods and other food stores.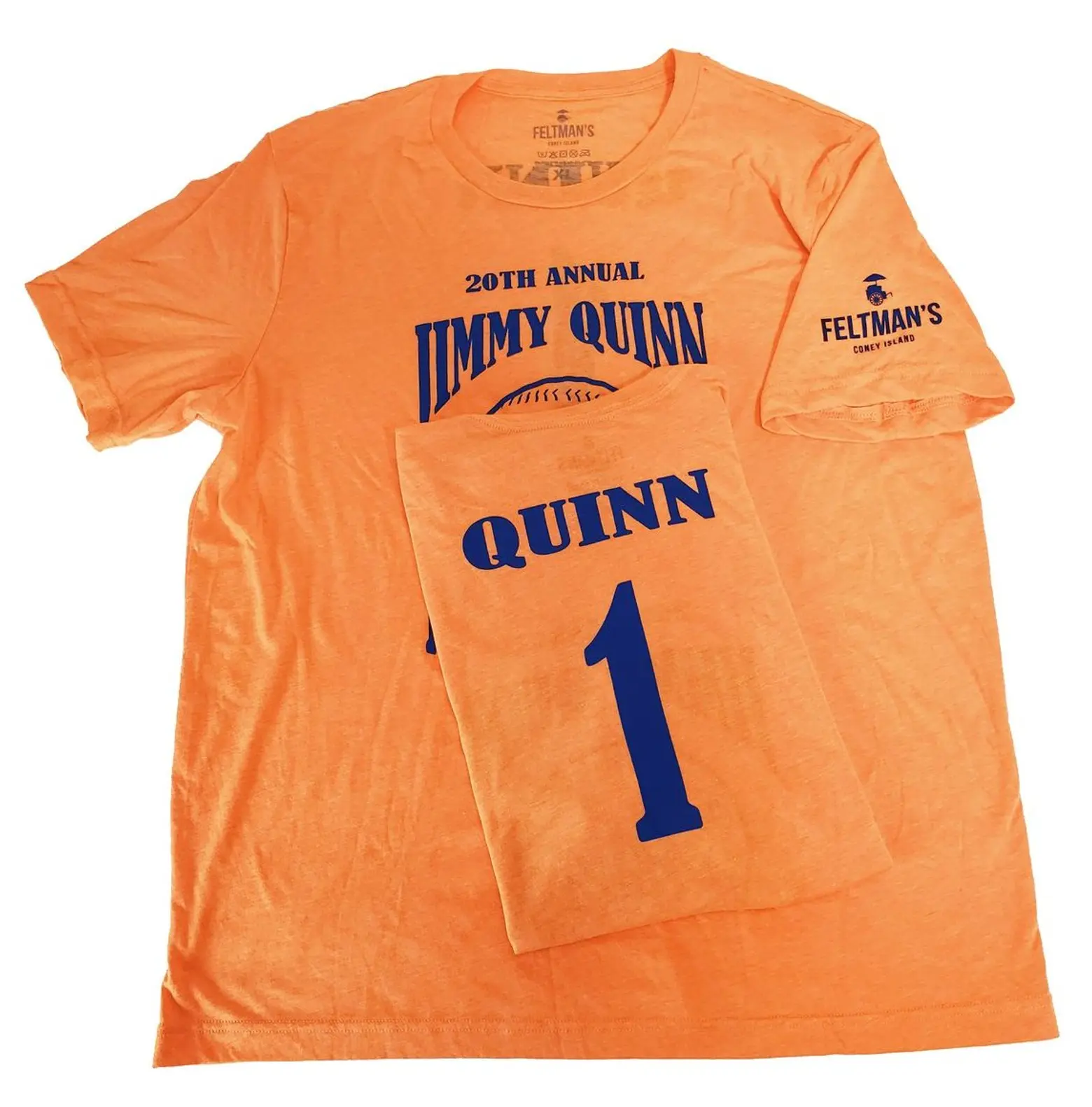 This year's t-shirt, courtesy of Feltman's of Coney Island
On this 20th Anniversary of September 11, more than 100 Quinn friends and family will gather at Citi Field in their matching 20th Annual Jimmy Quinn Shirts to watch the Yankees play the Mets and "reconnect with the son, cousin, friend, and brother they lost too soon and raise money to support children & families impacted by 9/11." Purchase your T-Shirt here >>
RELATED: