Civil rights map adds feminists to celebrate Women's History Month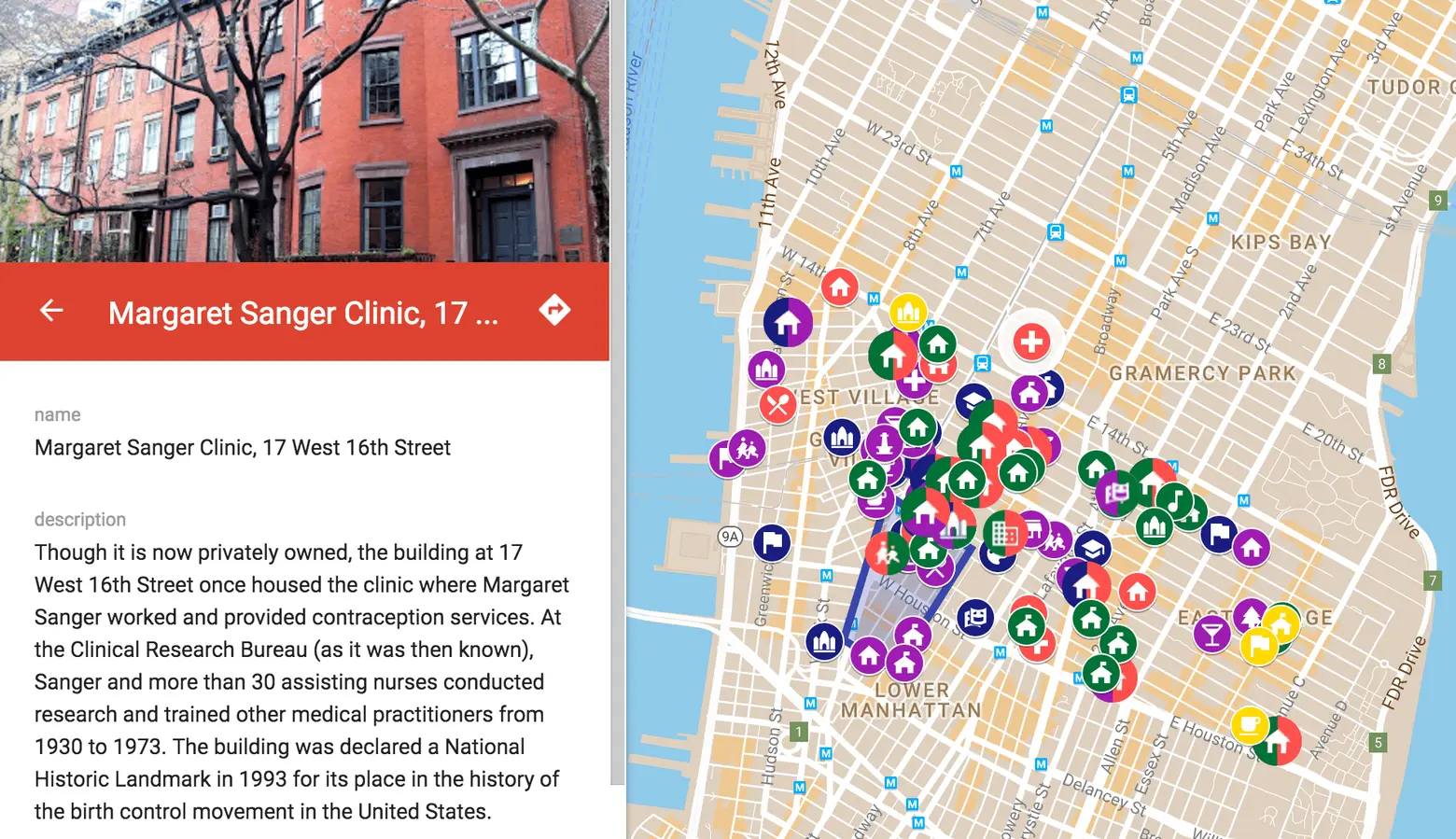 In honor of Women's History Month, the Greenwich Village Society for Historic Preservation has added more notable female figures to their Civil Rights and Social Justice Map. You can now explore sites such as the now-demolished building where Hellen Keller wrote for "The Masses," learn more about Mine Okubo's struggle to expose the cruelty of Japanese internment camps through her artwork kept in the East Village, and visit the home of Clara Lemlich, a feminist who demanded thousands of shirtwaist factory workers go on strike to demand better working conditions and higher wages.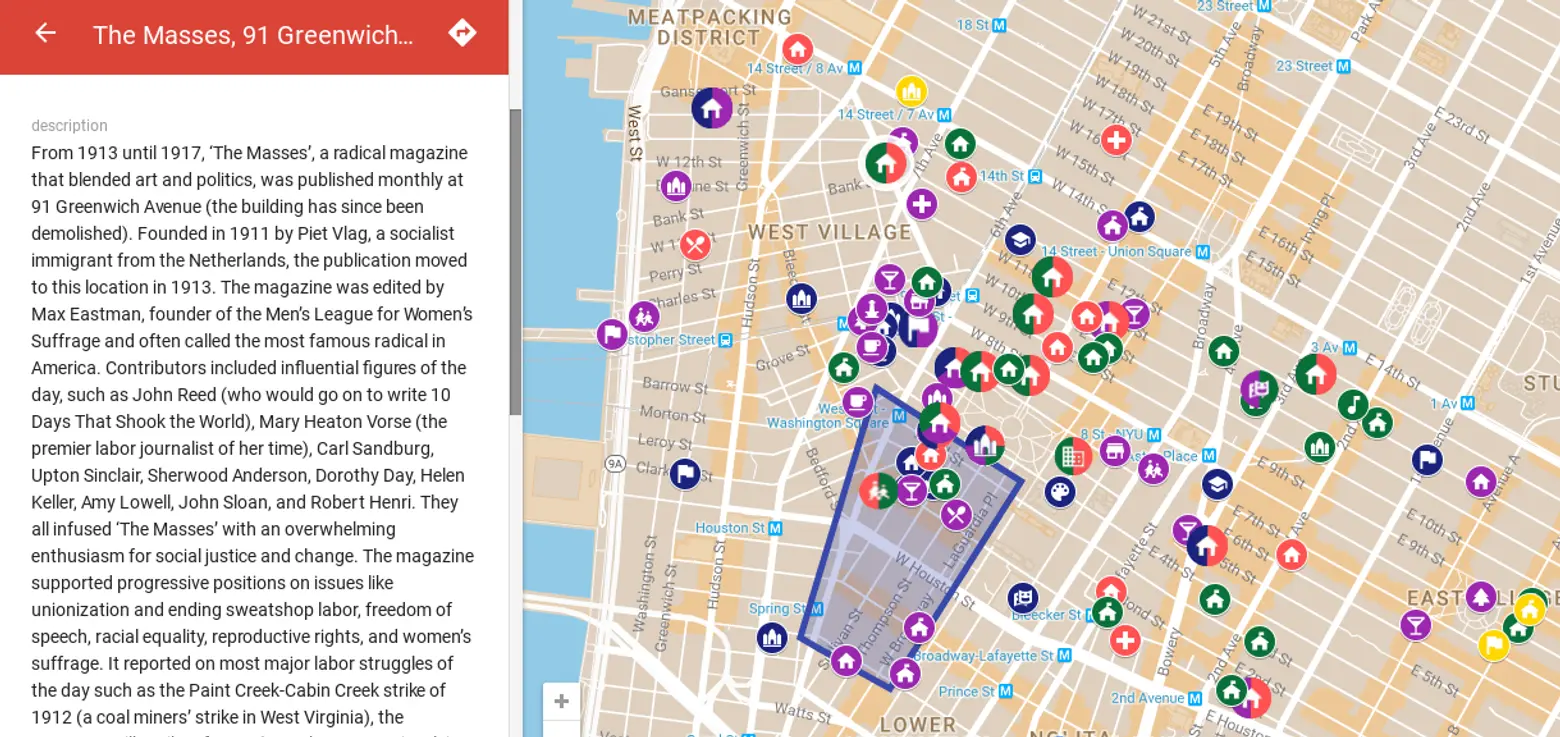 The map, which interactively documents sites of different social and civil rights movements that took place in the East, West and Greenwich Villages, was created in January. It includes locations like churches, homes, and meeting places where African-Americans, the LGBT community, women, immigrants and Latino Americans fought for equality. Of these, 26 sites are "connected to seminal feminists including Margaret Sanger, Louisa May Alcott, Eleanor Roosevelt, and Emma Goldman, as well as more recent trailblazers such as Bella Abzug, Hettie Jones, and Lorraine Hansberry," according to a press release from GVSHP.
[Via GVSHP]
RELATED: