City scales back storm-protection project in Red Hook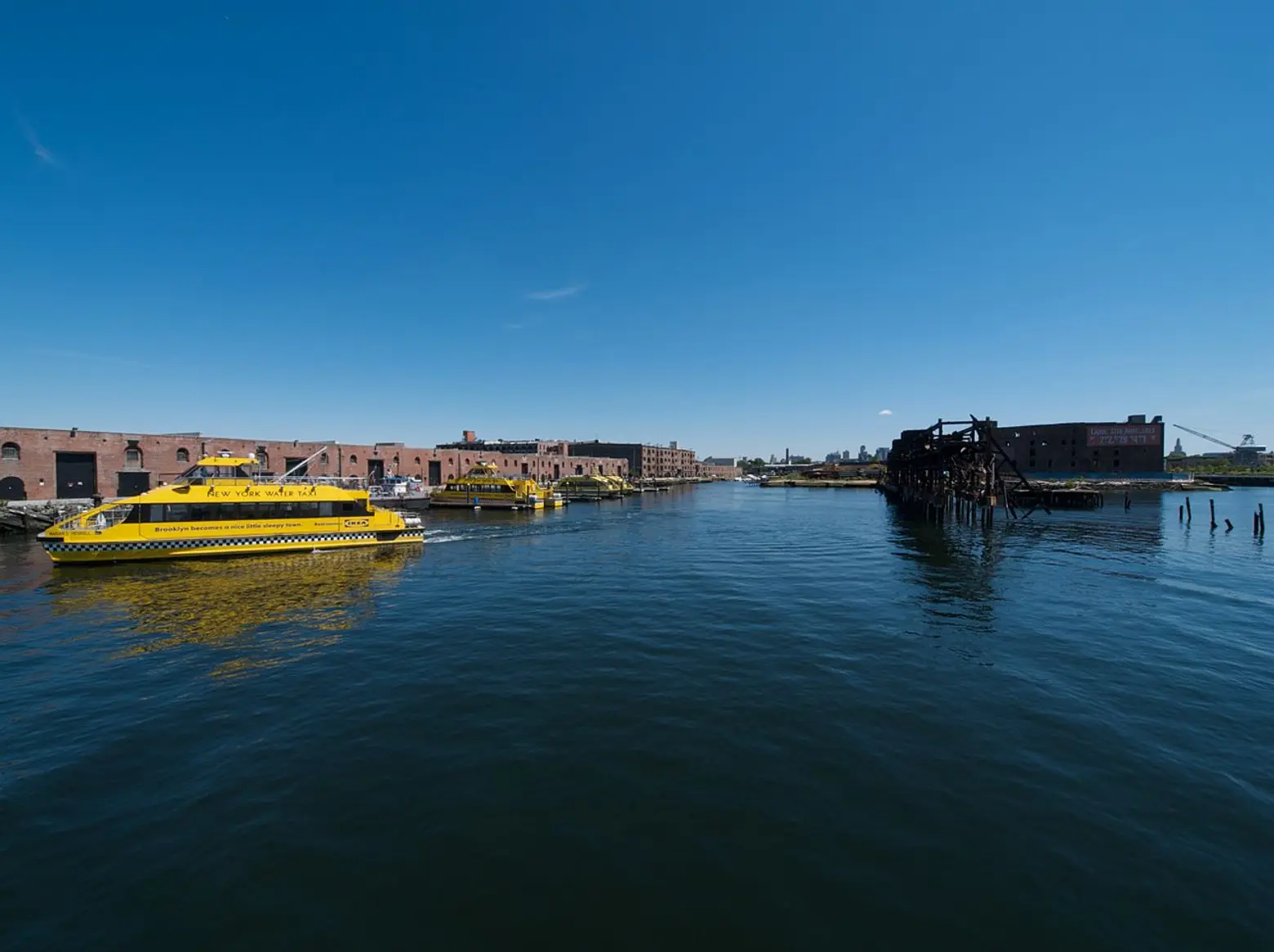 Flooding during Hurricane Sandy left many residents of Red Hook without basic services for weeks. While many had hoped the city's $100 million initiative would help protect the Brooklyn waterfront neighborhood from a 100-year flood event, a new feasibility study shows the plan would actually only protect it from a 10-year flood event. As the Wall Street Journal reported, the city plans on scaling back the flood-protection system in Red Hook because of its high costs, and the study revealed a larger project could cost about $300 to $500 million more.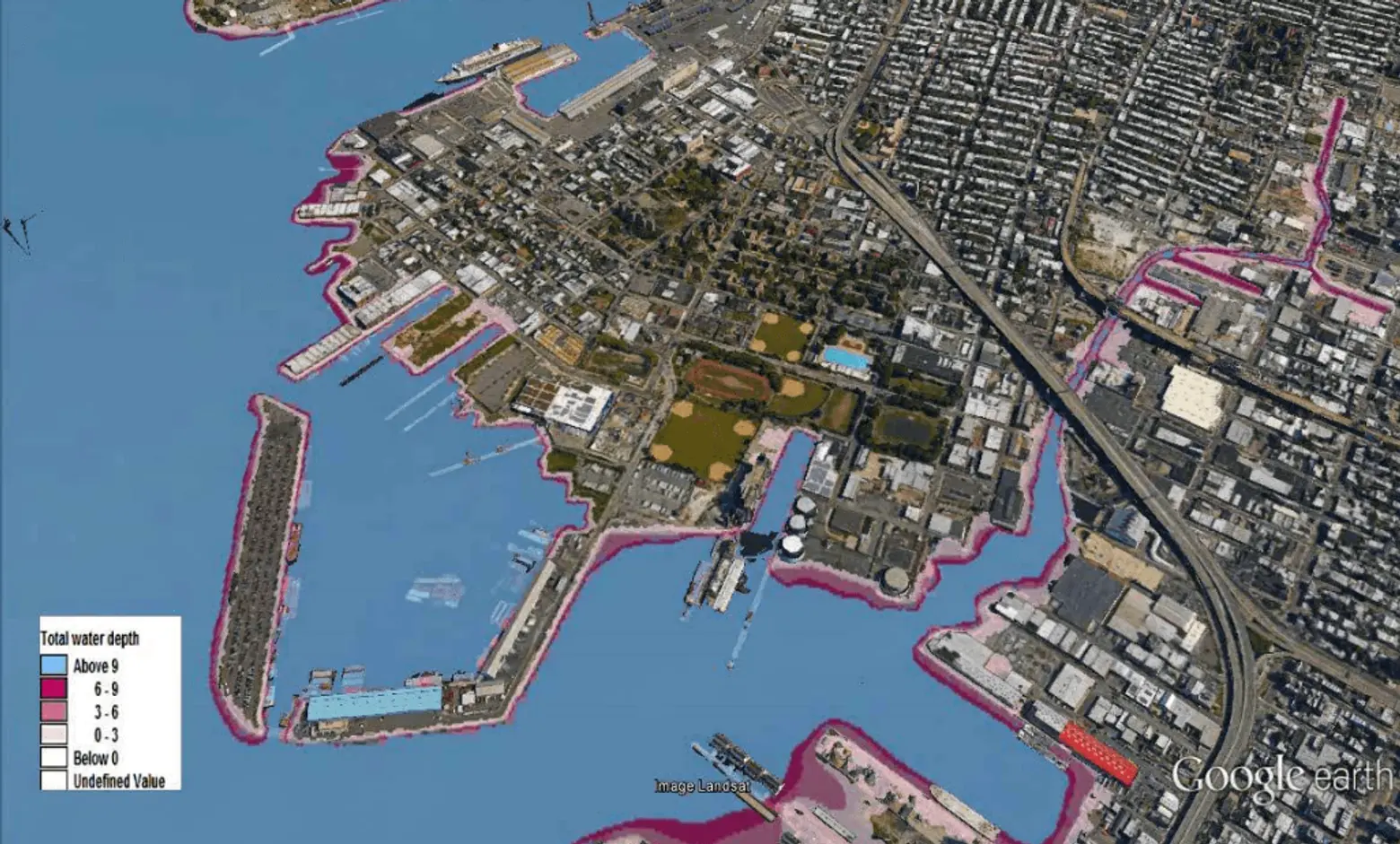 During a coastal storm surge event like Sandy, water enters into Red Hook through all sides–Gowanus Canal, Erie Basin and Atlantic Basin, via Mayor's office
The announcement is the first time the city said it would scale back plans for major storm-resiliency projects after Hurricane Sandy. According to officials, the new plans are the best approach to protect Red Hook moving forward, and they plan to use available funds without drastically changing the neighborhood's physical landscape. The money comes from federal funds, limiting the way in which the city can spend it.
Plans remain to elevate Beard Street in Red Hook, along the southwestern shore, which would let the road serve as a barrier between the neighborhood and the water. In August, a temporary barrier of sandbags and tubes known as Tiger Dams will be installed. Councilman Carlos Menchaca, who represents and lives in Red Hook, told the WSJ he was, "frustrated that we've waited this long to get to this point" and that more money should have been put towards the project initially.
The Red Hook project is a joint initiative between Governor Cuomo and Mayor de Blasio. The state will contribute $50 million toward the project from a Federal Emergency Management Agency (FEMA) grant. De Blasio plans to use city capital dollars to contribute the city's share of the project. Scientists have said New York City is increasingly vulnerable to extreme flooding due to climate change. Hurricane Sandy left more than 130 people dead and caused an estimated $19 billion in damages to the city.
[Via WSJ]
RELATED: