New renderings revealed for NYCHA's raised earth Red Hook Houses by KPF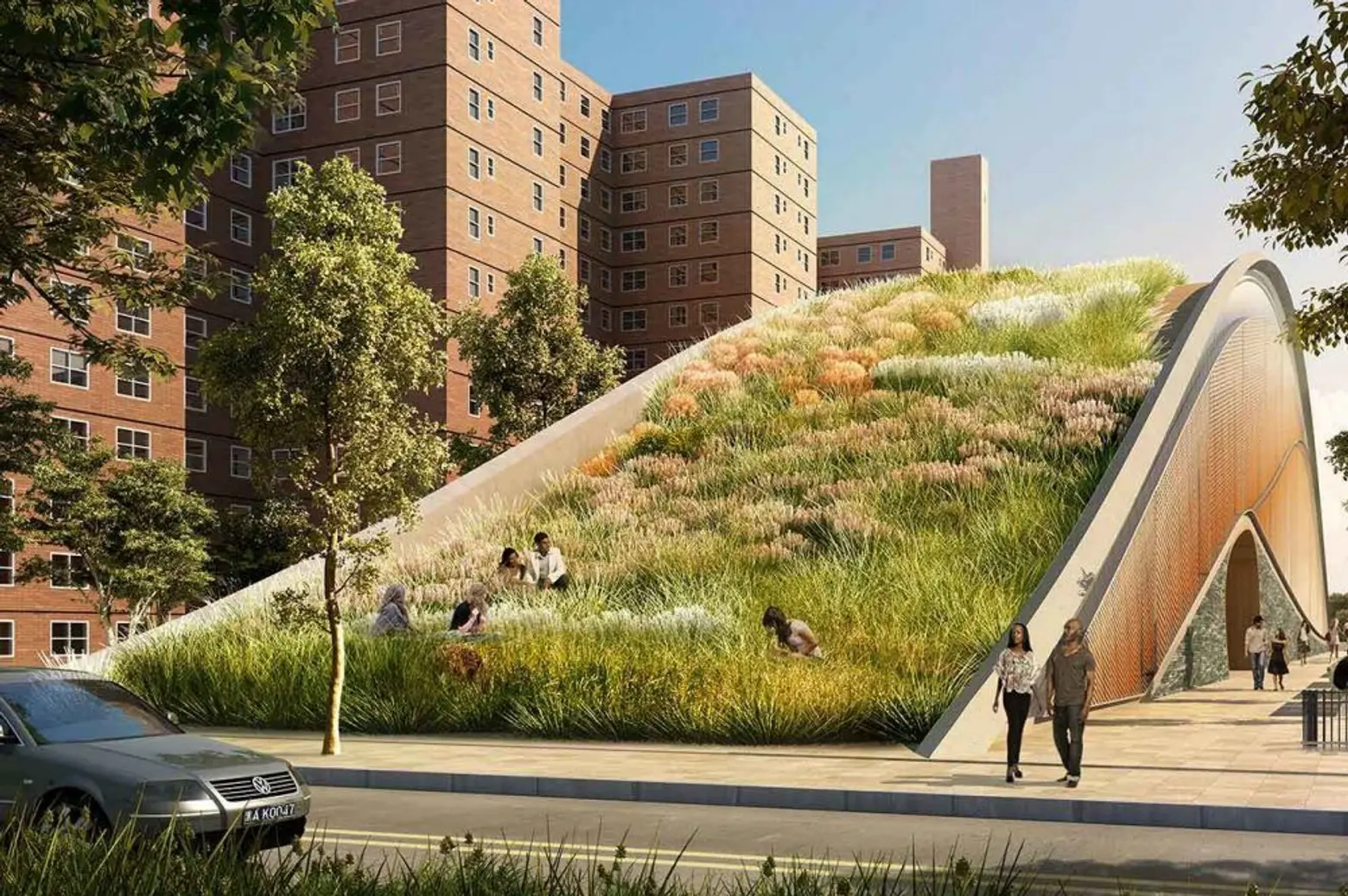 When Superstorm Sandy hit the community of Red Hook, thousands of residents were left without power and basic necessities for over two weeks. The neighborhood's infrastructure suffered substantial damage, with almost all basement mechanical rooms destroyed. In an effort to rebuild Brooklyn's largest housing development, Red Hook Houses, post-Sandy, the New York City Housing Authority (NYCHA) commissioned a project by architecture firm Kohn Pederson Fox (KPF). Their "Lily Pad" design includes installing 14 "utility pods" that deliver heat and electricity to each building, as well as creating raised earth mounds to act as a flood barrier (h/t Archpaper).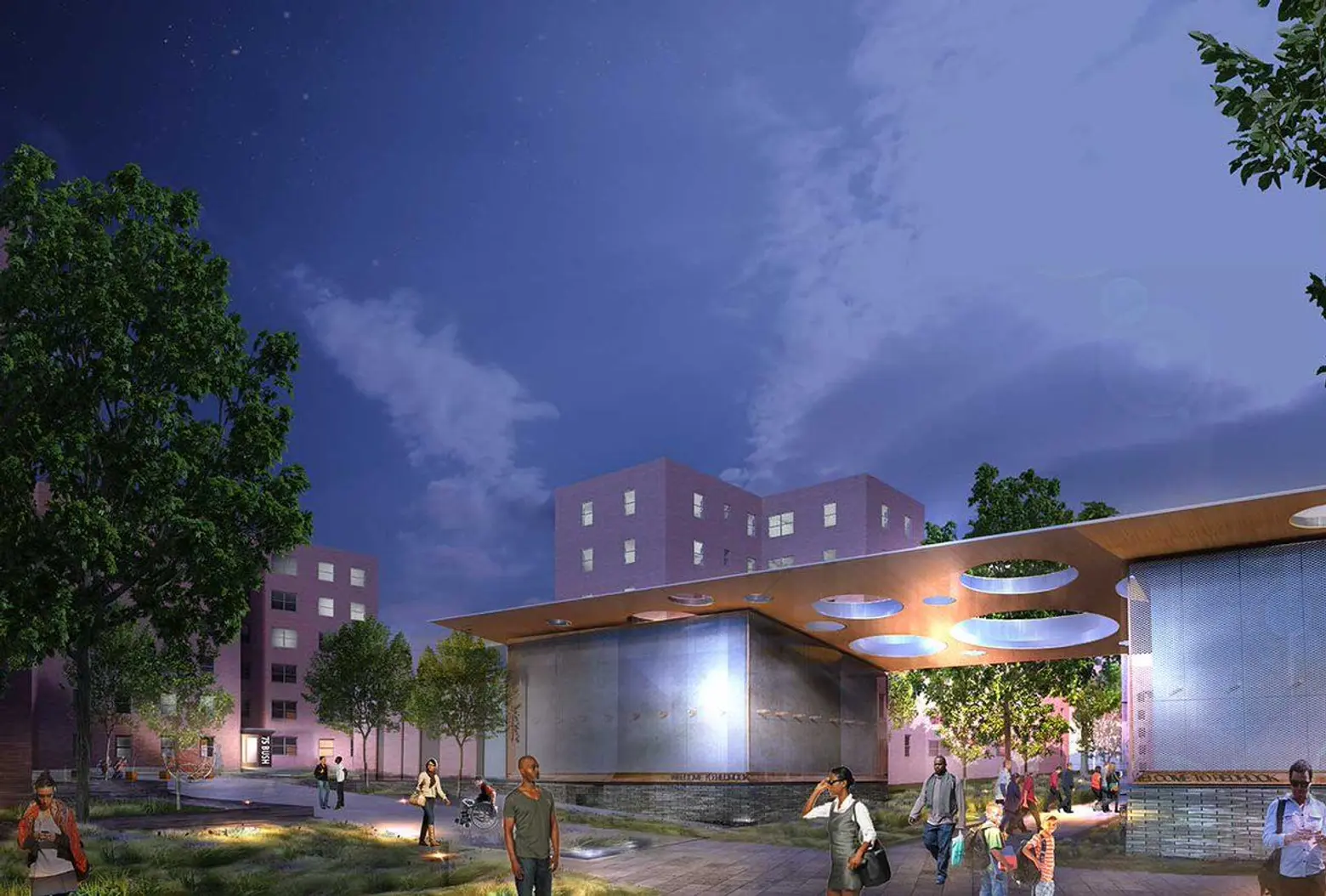 In collaboration with Philadelphia-based landscape architects, OLIN, KPF developed the plan by conducting surveys, workshops, and forums in the community.  The "Lily Pad" design acts as a flood wall by using raised earth in the middle of the internal courtyards. These earth mounds will also serve as a place for people to hang out and relax. KPF described their design as having the ability to "transform the experience of residents and guests by providing vibrant, social spaces in conjunction with the area's infrastructural needs."
To aid the effort, NYCHA created the "Red Hook Houses District Energy System," which is a micro-grid that lets NYCHA produce its own energy. It's comprised of two energy plants located at each end of the complex. The goal of KPF's design is to lessen Red Hook's vulnerability to natural disasters. By adding the social spaces, the design also aims to enhance the livability of the 28 buildings which house 6,000 people. Overall, KPF's plan will span 60 acres and serve 2,873 residences.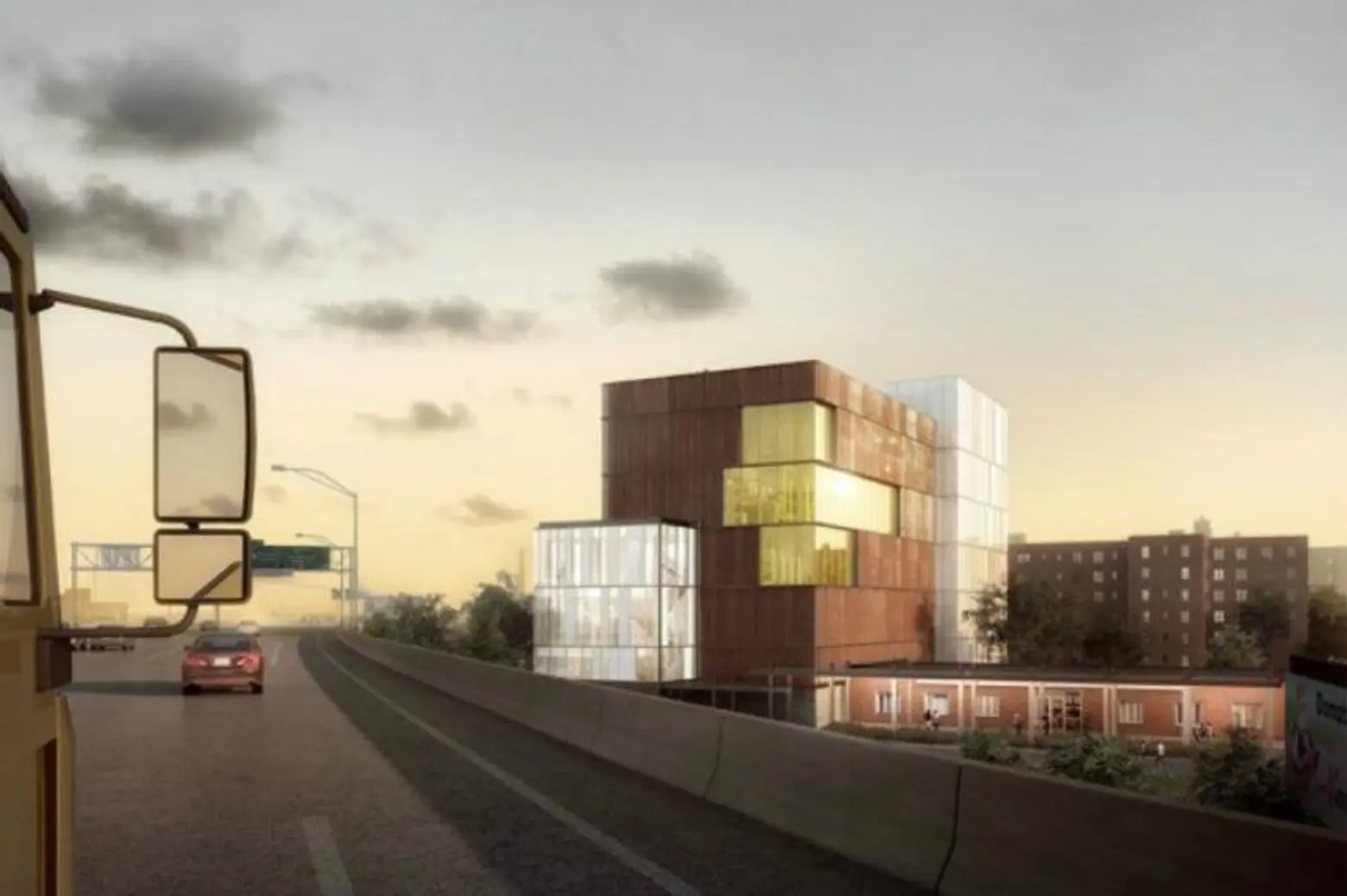 The American Institute of Architects awarded NYCHA Red Hook Houses with a Merit distinction in the Urban Design category among its 2017 Design Winners.  The AIANY identifies outstanding designs by NYC architects, and the projects of the winners will be on display at the Center for Architecture from April 21 to June 20.
[Via The Architect's Newspaper]
RELATED:
Photos via KPF