Chadhaus's Sustainable, Handcrafted Furniture Will Last for Generations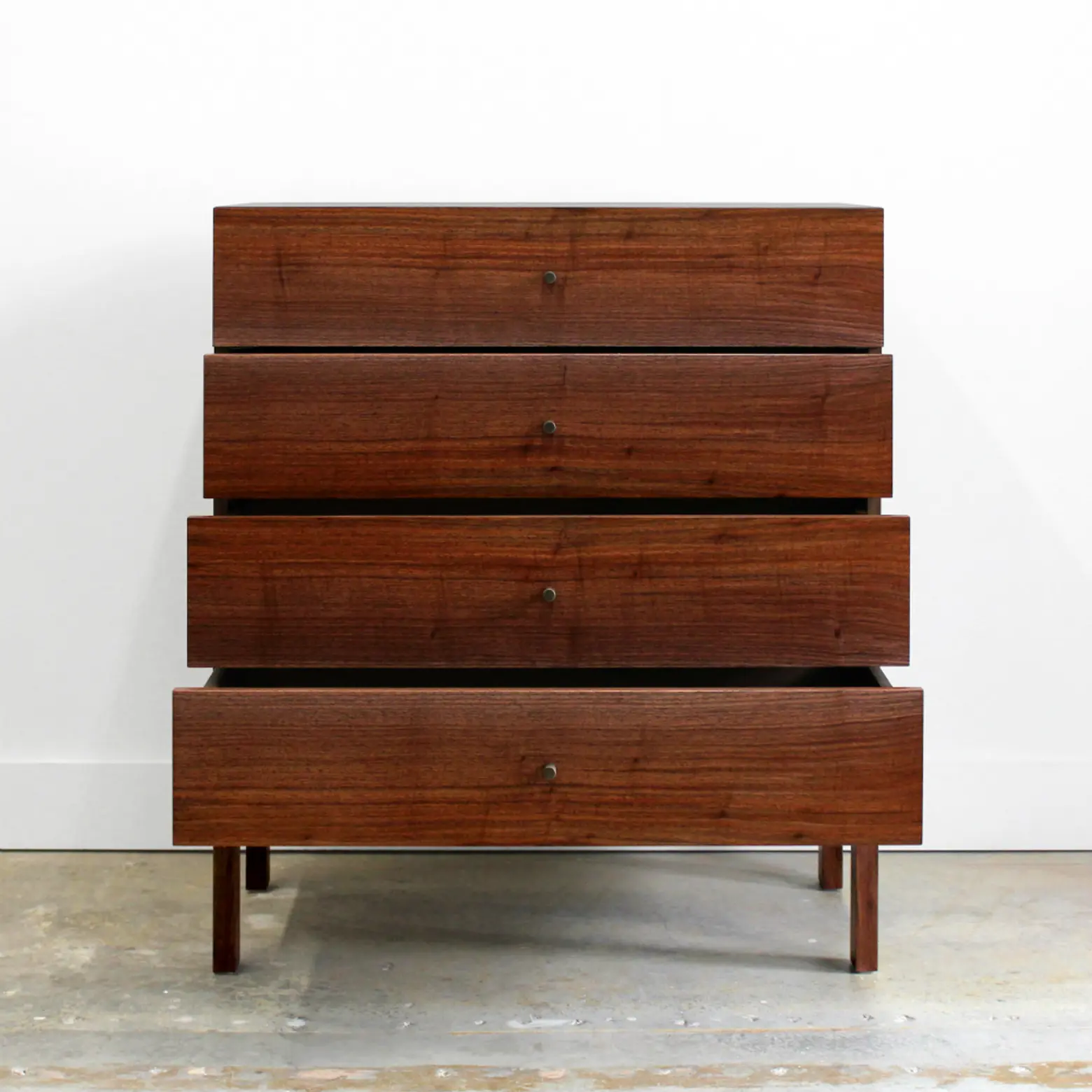 There comes a moment in our lives when it's time to trade in our beat-up college furniture for more grown-up goods — a bean bag should only double as the couch for so long. When that point comes, consider the exquisite pieces from Chadhaus, a Seattle-based company creating sustainable furniture that will truly stand the test of time.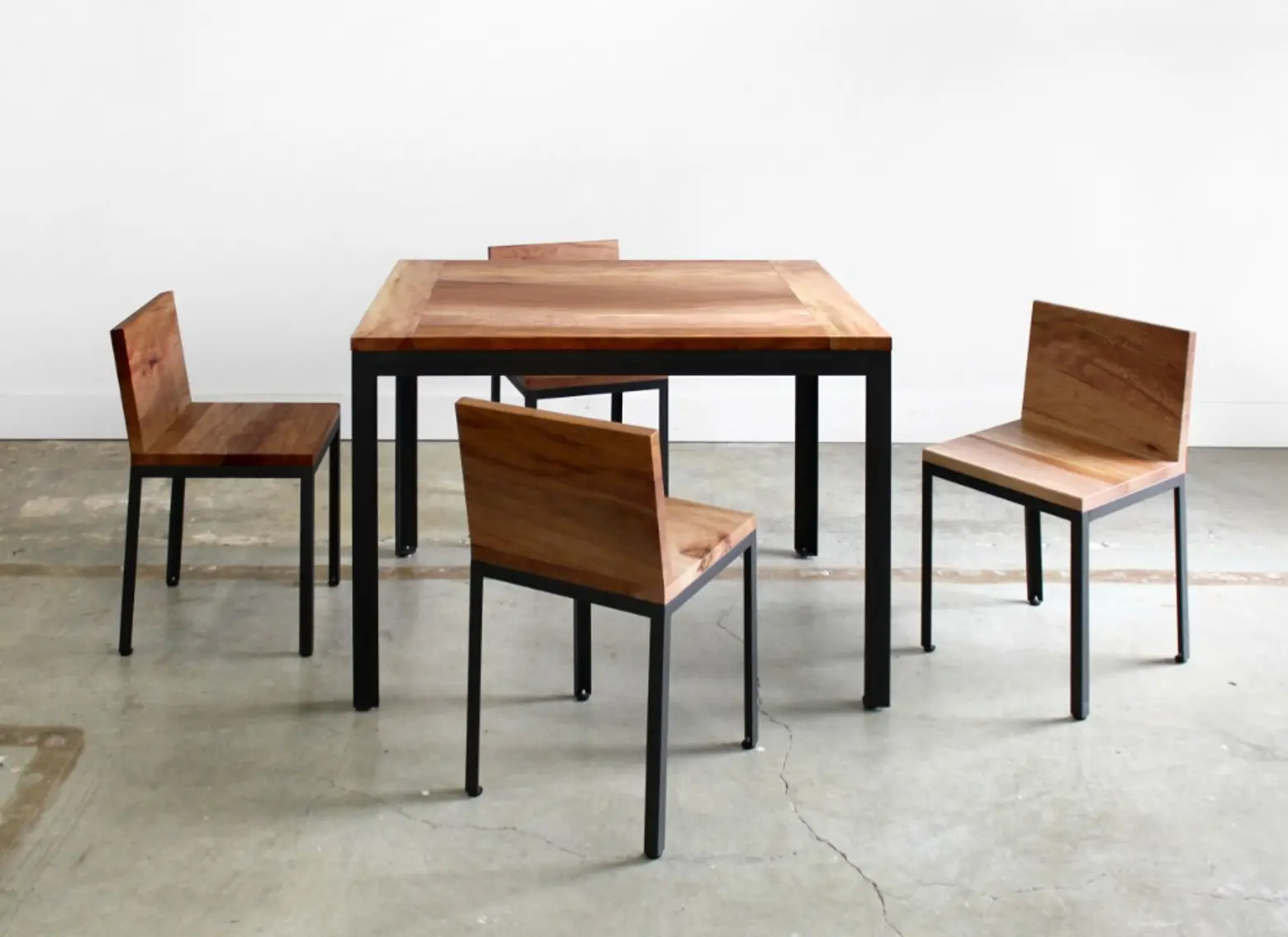 Founded in 2006 by husband-and-wife team Chad and Emily Robertson, the firm works with the finest timber suppliers in the Pacific Northwest to source a stunning array of woods, from dark walnut to rose-tinged cherry whitewash. The two combine their quest for high-quality material with an eye for elegance to form pieces like the Loft Dresser, a set of drawers with ample storage space and classic appeal. It's made from solid wood and finished with custom dark-oiled steel pulls; mechanical slides mounted underneath each drawer ensures they each move smoothly.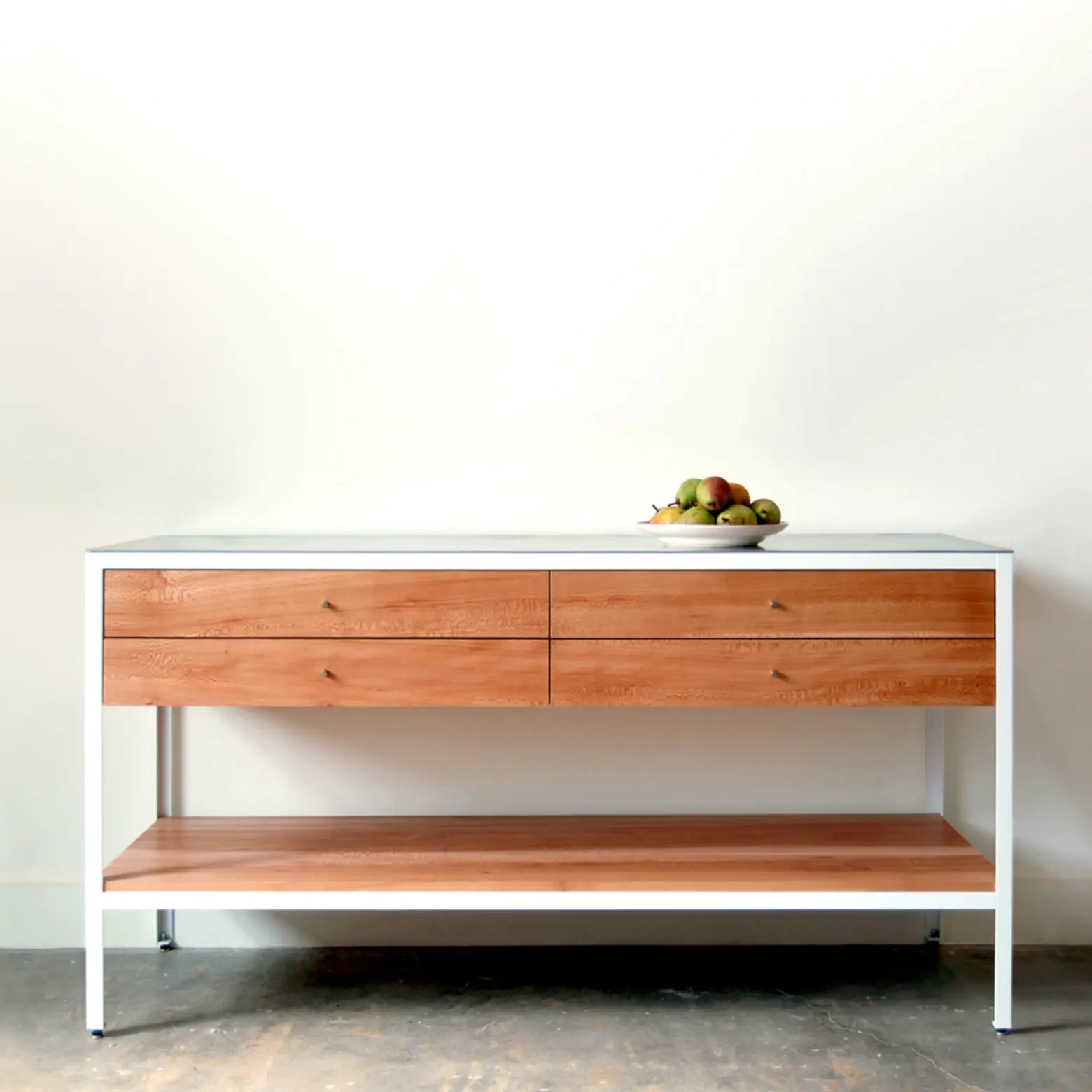 There are more stand-out pieces in the Farmhouse line, a series that blends rustic elements with modern simplicity. Though crafted with the help of state-of-the-art tools like routers and plasma cutters, Chadhaus's furniture is meant to be timeless in both form and function. We can easily see how these beautiful pieces become family heirlooms.
Images courtesy of Chadhaus