Art Nerd New York's Top Event Picks for the Week- 7/28-8/3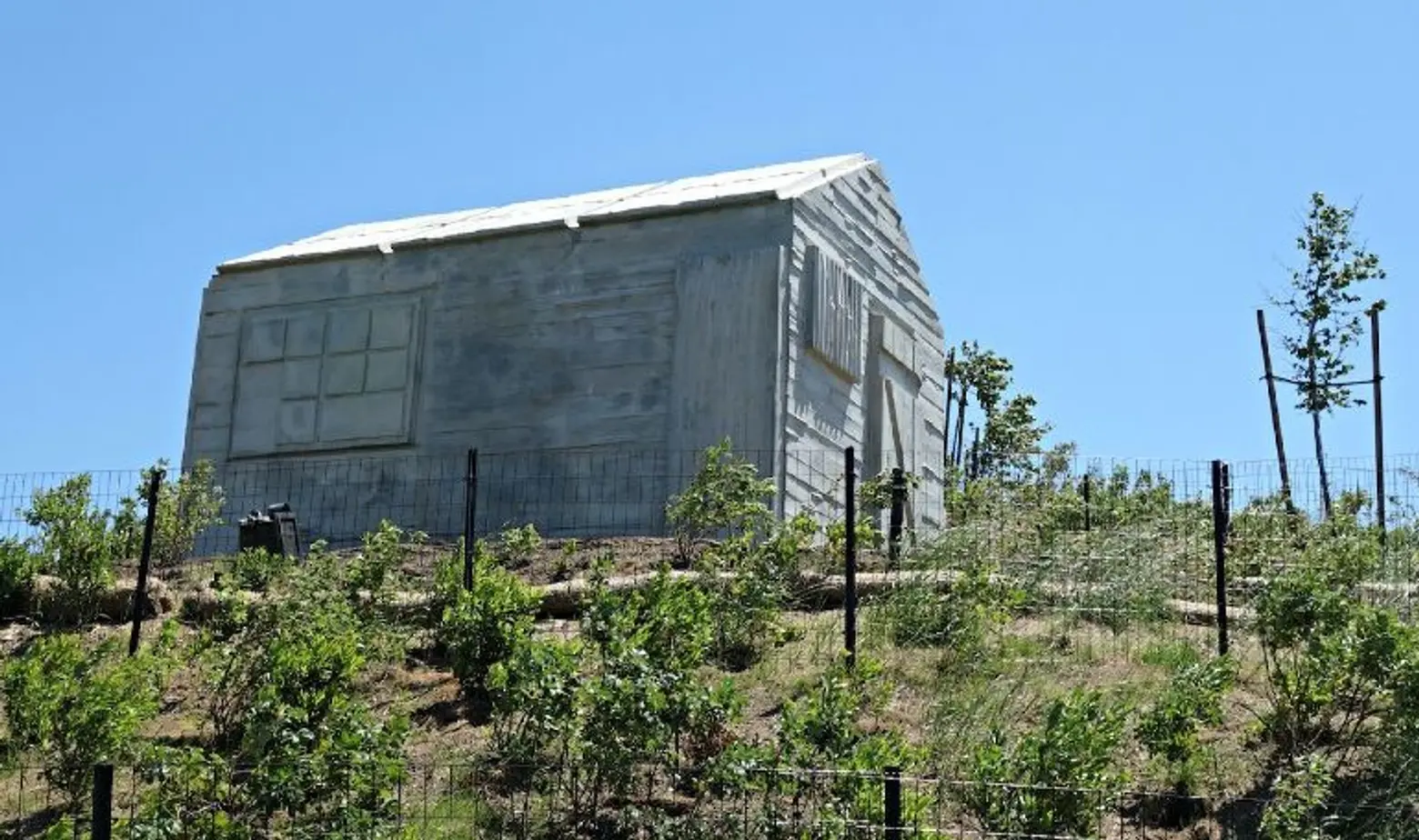 In a city where hundreds of interesting happenings occur each week, it can be hard to pick and choose your way to a fulfilling life. Art Nerd's philosophy is a combination of observation, participation, education and of course a party to create the ultimate well-rounded week. Jump ahead for Art Nerd founder Lori Zimmer's top picks for 6sqft readers!
The beautiful hills of Governors Island has a new sculpture by British artist Rachel Whiteread, and it is yours to discover through the entire season. Bring a tote or a T and get a custom screen print by Brian Leo, or head to GHOST art lounge to talk all things about artists JMR and CRASH. Head outdoors for a day time dance party at MoMA PS1, for a French film at Tompkins Square Park or to the gorgeous Morris-Jumel Mansion for live art and jazz. Celebrate sound at Pioneer Works, or if you're feeling adventurous; hop a train to Asbury Park for sun, surf and the Art Star Craft Bazaar.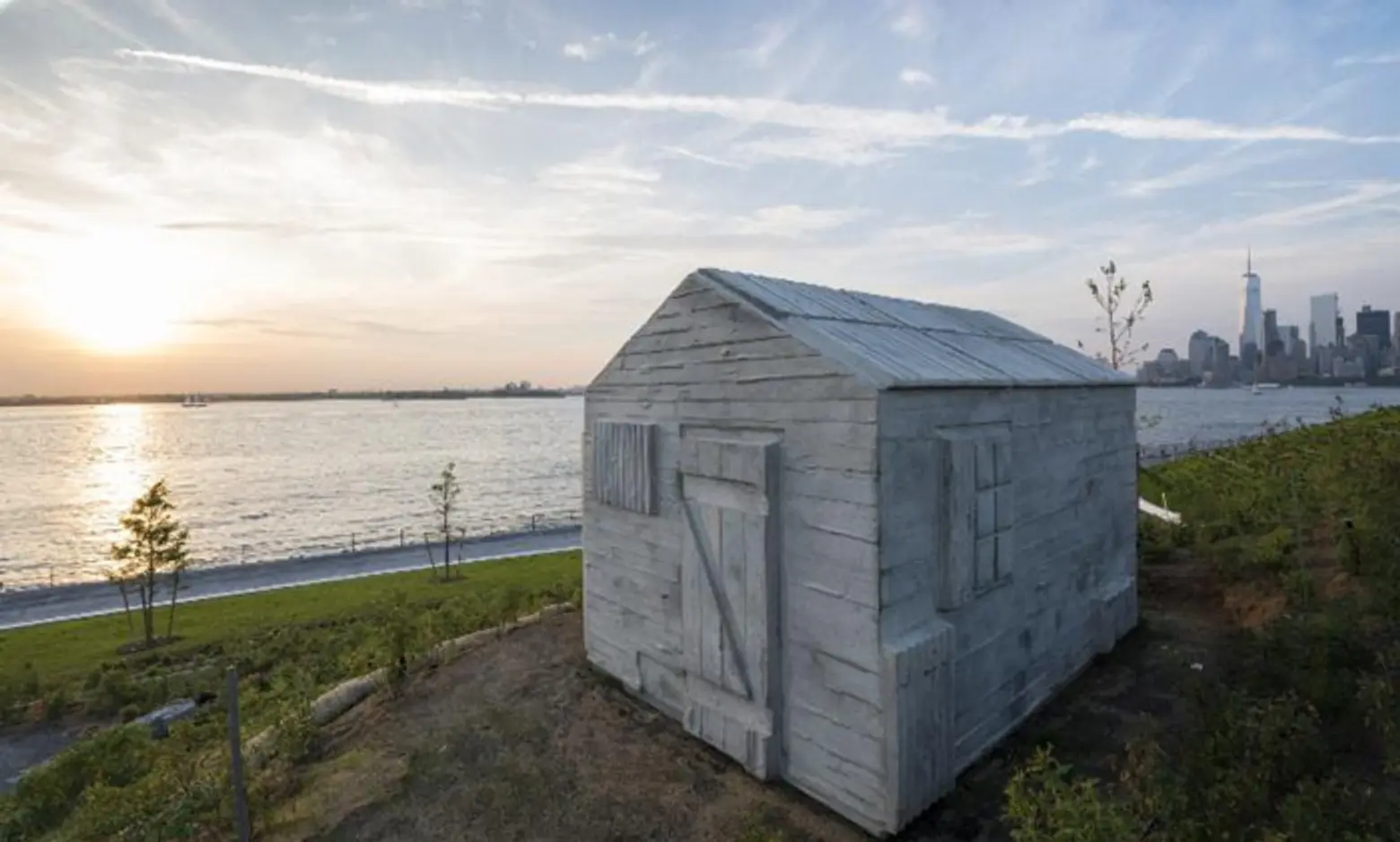 Rachel Whiteread's Cabin ↑
Discovery Hill, Governors Island
Through September 25th
British artist Rachel Whiteread's first public art commission in the United States joins the idyllic landscape of Governors Island. Visitors can wander around the stark concrete cast of a traditional cabin, juxtaposed against the rolling hills and nearby Manhattan skyline.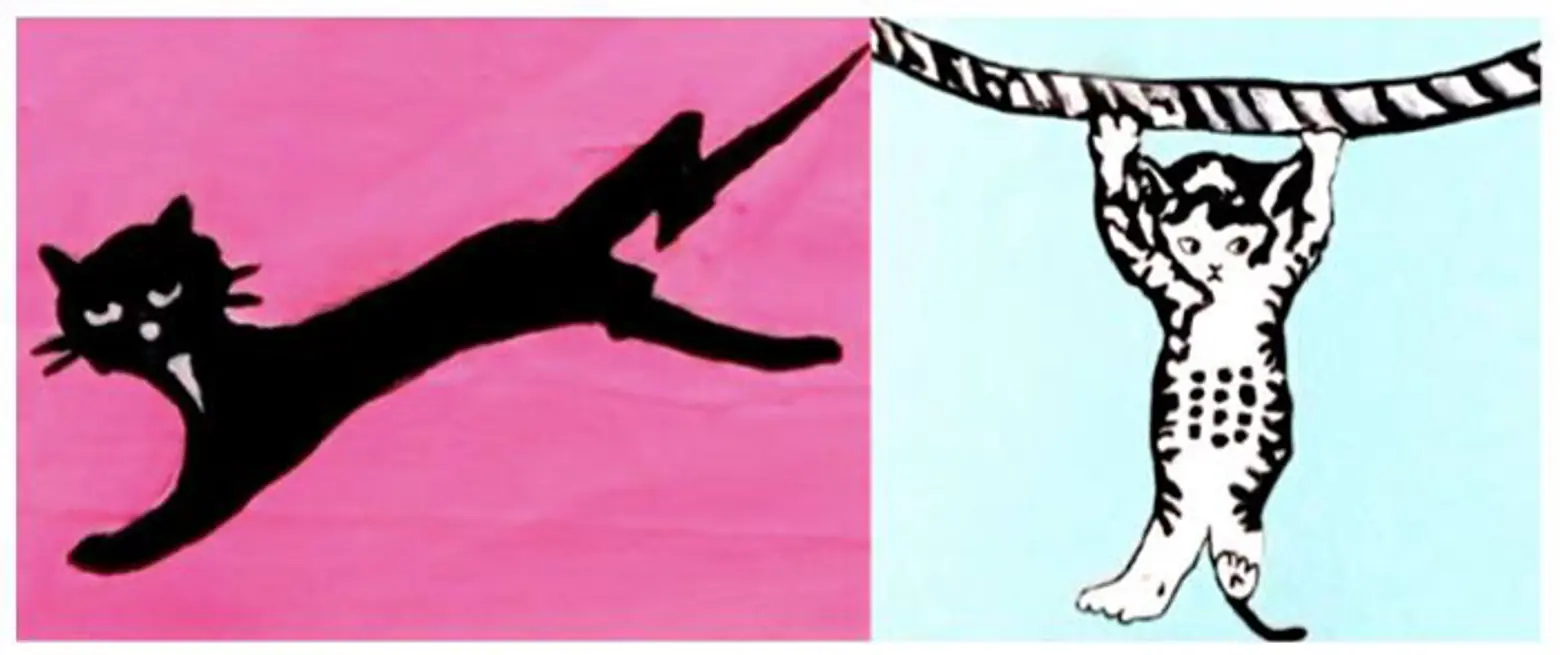 Silkscreening / Closing reception for Brian Leo, "Seekers" ↑
Amy Li Projects, 166 Mott Street
Thursday, July 28 7:00-9:00pm
Brian Leo's solo show at Amy Li Projects is going out with a bang! Bring a blank t-shirt, tote, pillow case, or anything with a smooth surface and get a Brian Leo hang-in-there kitty and/or electric cat screen printed to it on site! Fun!

Artists JMR & Crash at GHOST ↑
132 Eldridge Street
Friday, July 29, 8:00pm
The LES art lounge "haunt" celebrates the work of legendary graffiti artist CRASH and artist JMR. Expect an evening of drinks, conversation and art.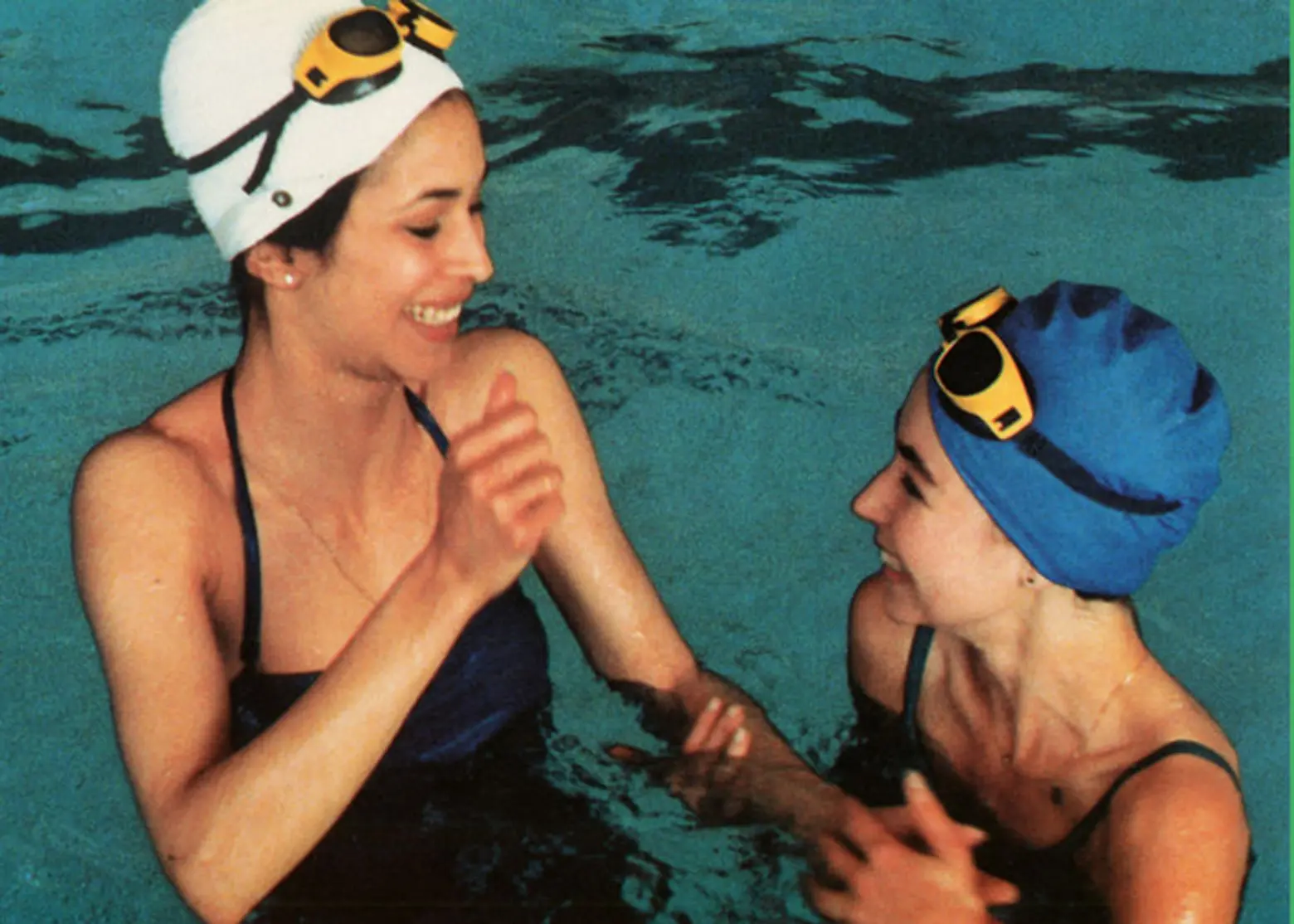 Boyfriends and Girlfriends screening ↑
Tompkins Square Park
Friday, July 29, 8:30pm
Cozy up with a date and a well-concealed bottle du vin for this outdoor screening directed by Eric Rohmer and sponsored by the French Embassy.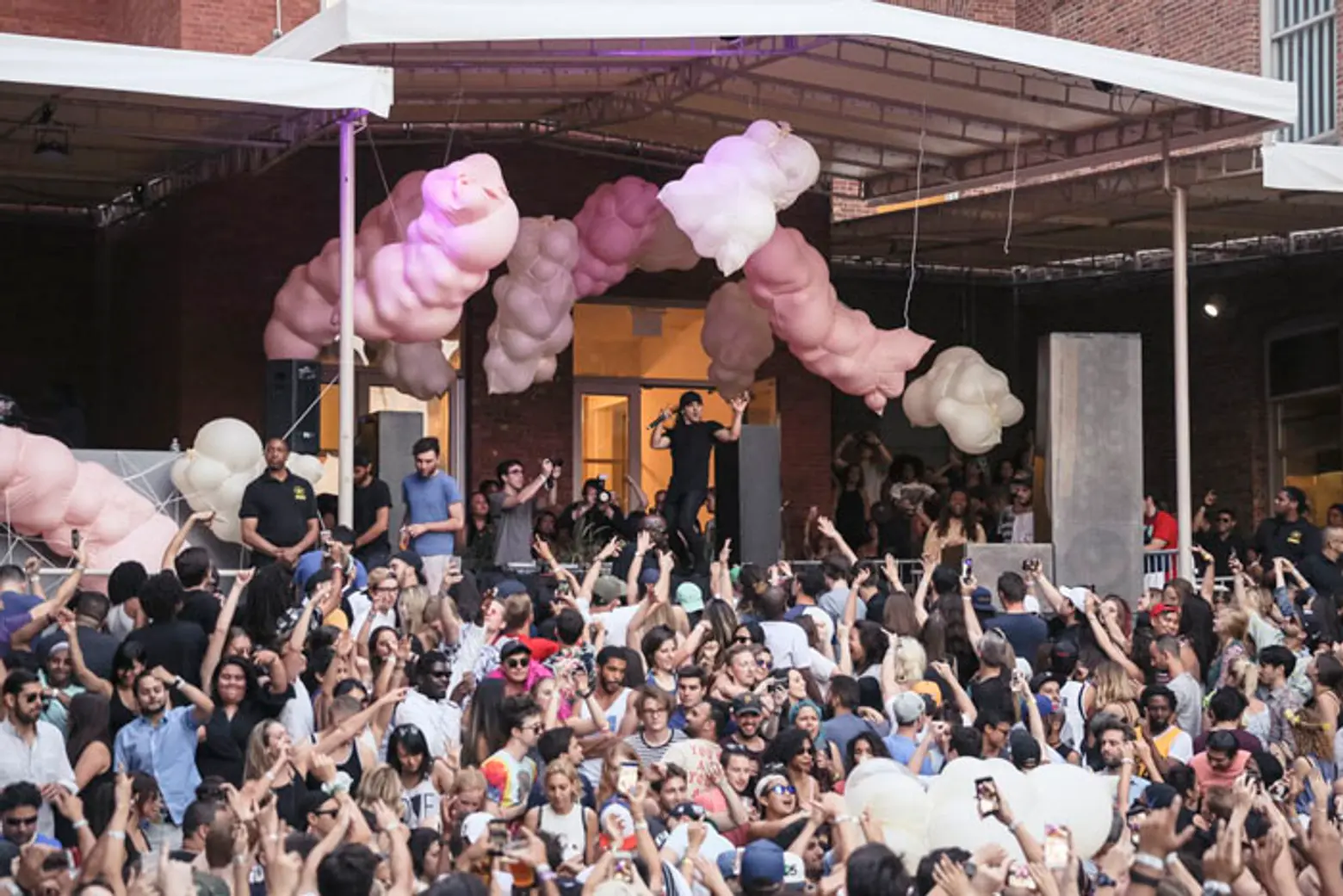 Maya Jane Coles Warm Up ↑
MoMA PS1, 22-25 Jackson Avenue, Long Island City
Sunday, July 30, 12:00pm
Summer is in full swing, as are the epic MoMA PS1 day dance parties Warm Up. Grab a hat and a water bottle and head over to jam to Maya Jane Coles today, but remember to take breaks and get your culture on by roaming the four floors of art exhibitions indoors.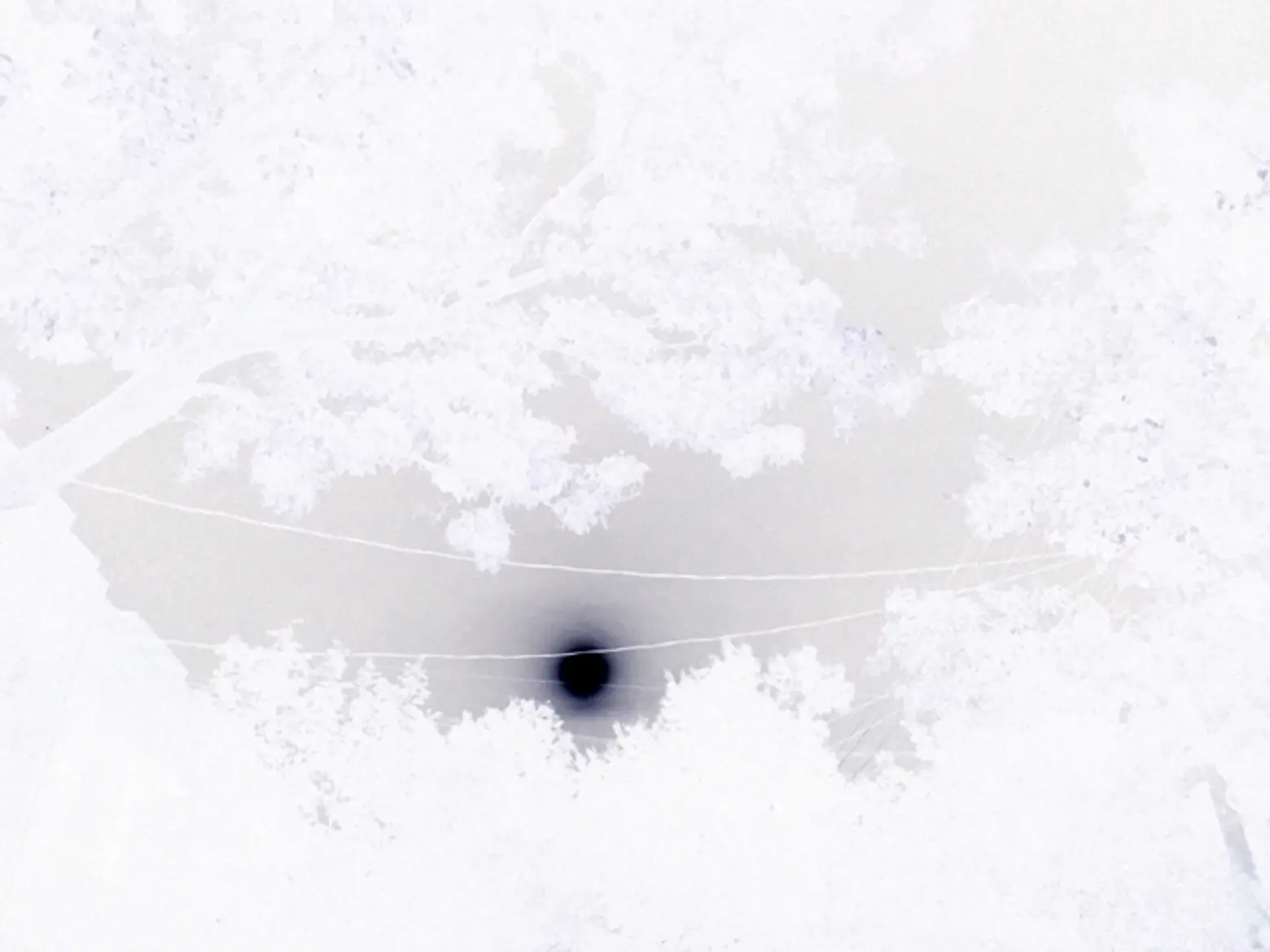 Daniel Menche, Container, MV Carbon, Eartheater, Greg Fox, Ben Vida, Horse Lords ↑
Pioneer Works, 159 Pioneer Street, Red Hook
Saturday, July 30, 5:00pm
An evening where sound intersects art- guest curators ISSUE Project Room and Pioneer Works gather artists exploring parallel strategies in visceral experimentation across instrumental and electronic music.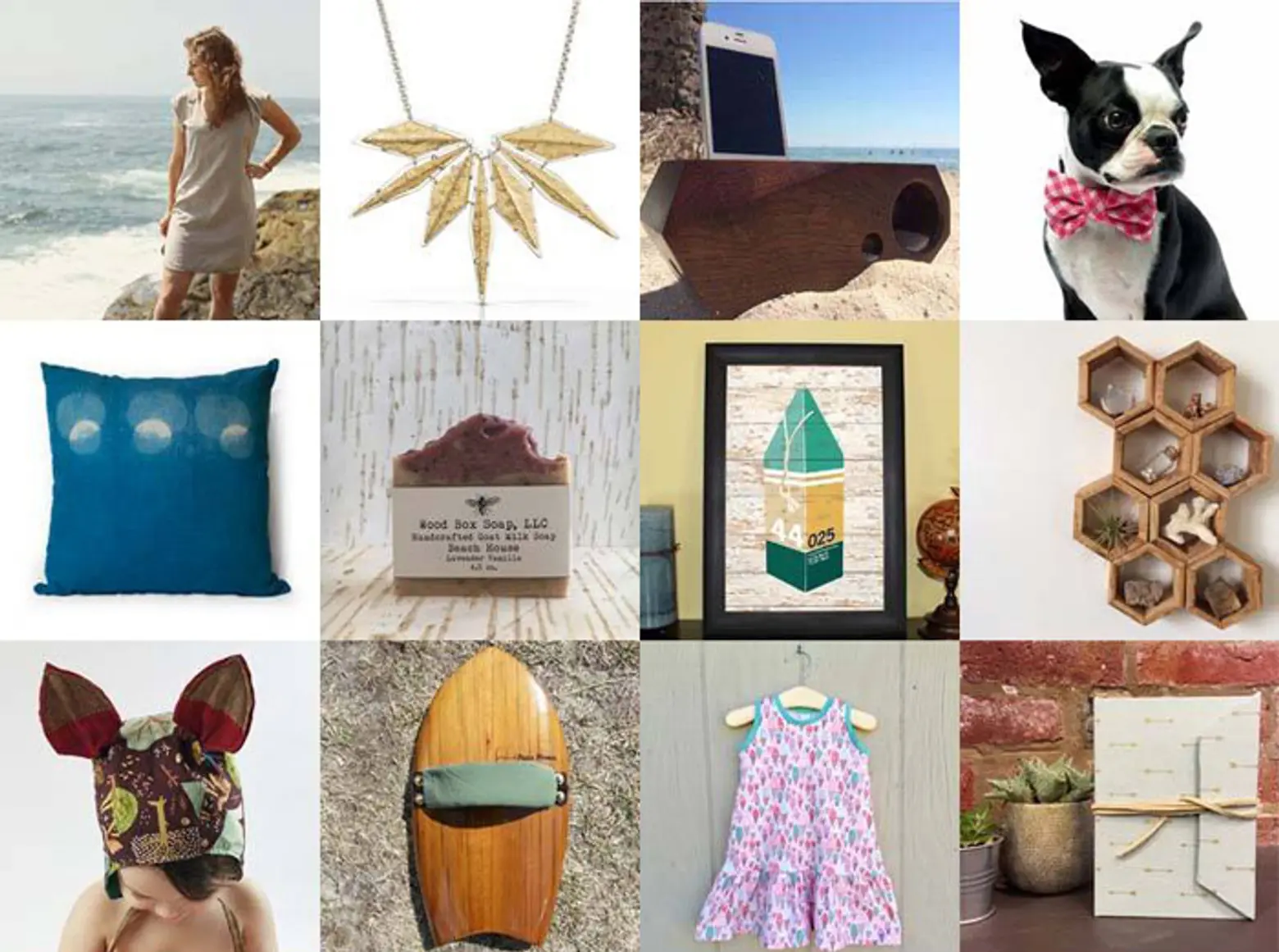 Asbury Park Art Star Craft Bazaar ↑
Asbury Park Convention Hall, 1300 Ocean Ave, Asbury Park, New Jersey
Saturday, July 30- Sunday, July 31
Summer weekends are made for getting out of town! Hop on a train and head to Asbury Park for sun, surf and the incredible Art Star Craft Bazaar, which features work by 50 artists and artisans.
Performance/closing reception of "Boundless-The Women of the Mansion" ↑
Morris-Jumel Mansion, 160 street: 65 Jumel Terrace
Sunday, July 31, 1:00pm-2:30pm
The gorgeous and historic Morris-Jumel mansion hosts a day of live jazz and live painting in celebration of the recent exhibition which features a roster of female artists.
+++
Lori Zimmer is a writer, curator and founder of Art Nerd New York, an off-beat art history guide to the city. Lori also recently released her first book through Rockport Publishers, The Art of Cardboard: Big Ideas for Creativity, Collaboration, Storytelling, and Reuse. Follow her on Twitter @LoriZimmer.