Apply for 52 mixed-income units near Lehman College in the Bronx, from $736/month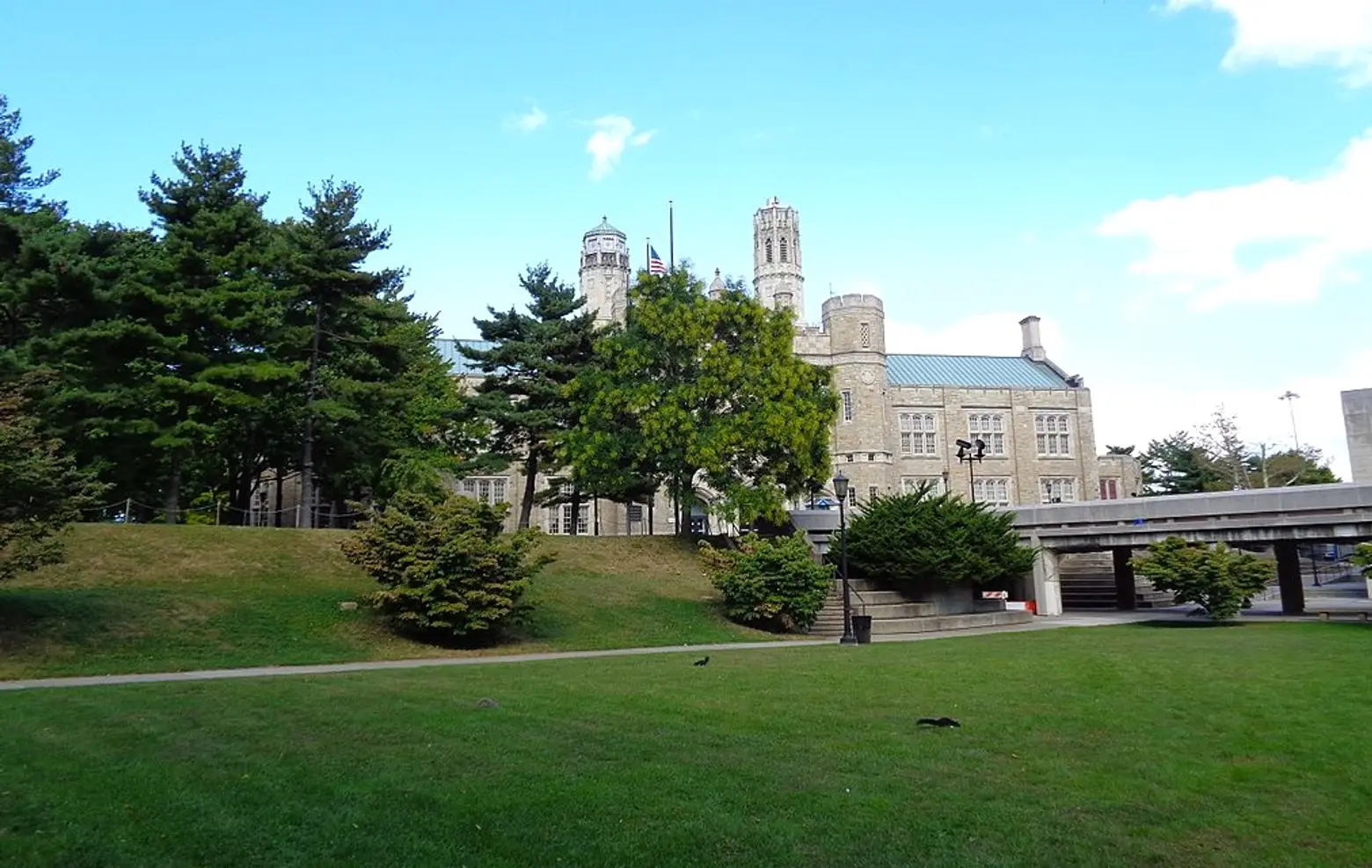 A housing lottery launched this week for 52 mixed-income units in the Bronx neighborhood of Bedford Park. Located at 16 East 204th Street, the building, dubbed "Villa Gardens," sits just east of Jerome Park Reservoir and the 37-acre campus of Lehman College. Qualifying New Yorkers earning 60, 90, and 100 percent of area median income can apply for the apartments, ranging from $736/month studios to $2,066/month three-bedrooms.
Developed by Galaxy General Contracting Corp, the site was purchased in 2013 for $783,000. "We liked Bedford Park, it's a strong neighborhood with transportation accessibility," Richard Sica, vice president of Sica, told Norwood News in 2017.
Residents will be able to enjoy amenities like a recreation area on the roof, a shared community room, bike storage, and a laundry room. In addition to being located just a five-minute walk from the main Lehman campus, Villa Gardens is near quite a bit of green space, including the Jerome Park Reservoir, Harris Park, and Van Cortlandt Park.
Transit options include the B/D at Bedford Park Boulevard Station and the 4 at Bedford Park Boulevard and Jerome Avenue.
Qualifying New Yorkers can apply for the apartments at 16 East 204th Street until January 3, 2020. Complete details on how to apply are available here (pdf). Residents of Bronx Community Board 7 will be given preference for 50 percent of the units. Questions regarding this offer must be referred to NYC's Housing Connect department by dialing 311.
If you don't qualify for the housing lotteries mentioned, visit CityRealty's no-fee rentals page for other apartment deals in the city.
RELATED: