After City Bakery closure, founder will host hot chocolate pop-ups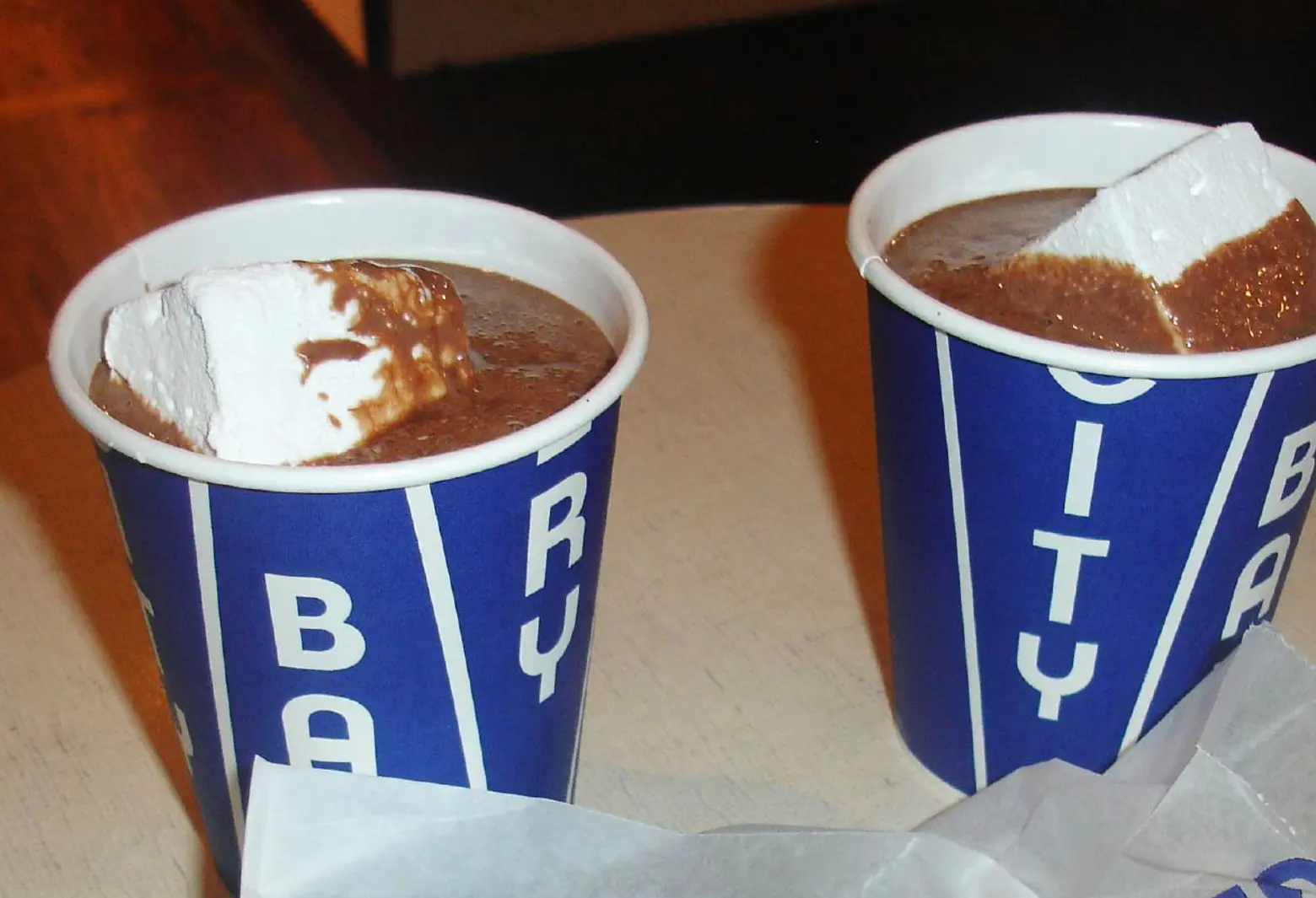 If there was one thing City Bakery was known for, it was the hot chocolate. The thick and creamy beverage (with the option to add a massive, homemade marshmallow) was created by founder Maury Rubin when he had a fortunate accident while working on a chocolate mousse recipe, Grub Street tells us. They also tell us that Rubin, who closed City Bakery last month due to debt, will be launching a series of pop-ups around town to sell his famous hot chocolate.
Rubin's love for hot chocolate was further evident through the annual hot chocolate festival that he began in 1992. Held every February, the event featured a different hot chocolate flavor everyday and attracted more than 50,000 customers each year. In addition to more run-of-the-mill flavors like salted caramel and s'mores, there were inventive offerings like pear-skin infused white chocolate and coconut chai.
In an Instagram post last month, Rubin wrote that City Bakery was in trouble due to "some misses" and the high costs associated with their neighborhood offshoot Birdbath bakery, as well as the fact that "a normal bank loan" was not available to them. In a subsequent post, he confirmed the closure, noting that "City Bakery" may return with a new owner since "the use of our good name has been lost in this saga."
Rubin, however, promised to return himself, and Grub Street reports that he's starting a chocolate company that will sell prepackaged hot chocolate. To kick things off, he's hosting a series of pop-ups around the city, starting this Friday through Sunday (from noon until sold out) at Morgenstern's Finest Ice Cream on West Houston Street. Next month, he'll be at Zabar's, Essex Market, and the Rockefeller Center skating rink. For future details, you can follow him on his new Me and My Hot Chocolate Instagram account.
RELATED: