Birdbath in Soho's iconic green Vesuvio Bakery has closed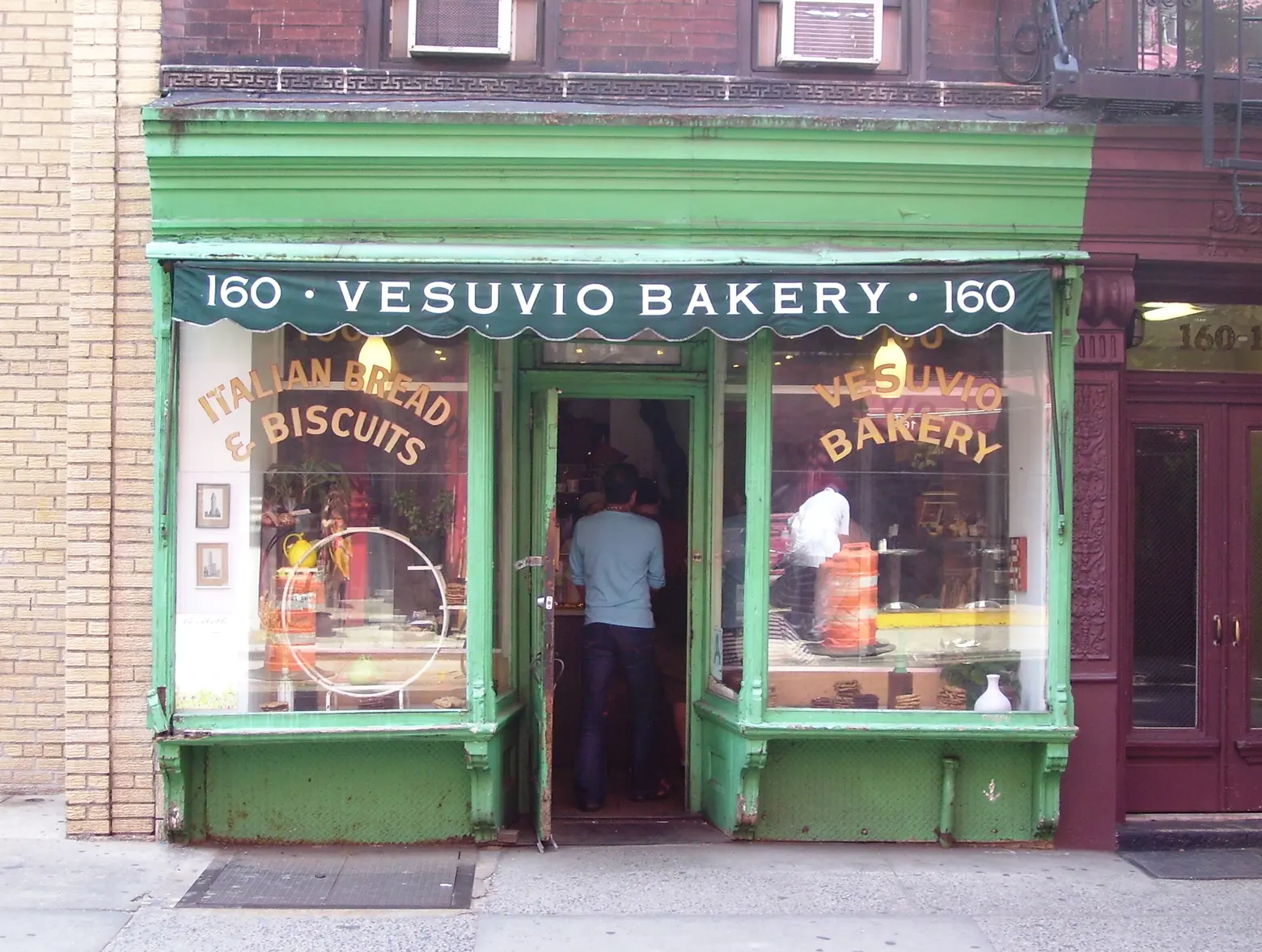 City Bakery announced Friday that Birdbath bakery in the Vesuvio storefront at 160 Prince Street has closed for good, Gothamist reports. City Bakery founder Maury Rubin moved into the familiar green storefront in 2009 after the death of Anthony Dapolito, whose family created Vesuvio in 1920. Now, neighbors are wondering if new owners will alter the familiar face of the iconic Soho landmark.
Passersby on Friday found a sign on the door of the neighborhood shop that read: "Alas, our lease is up and our time in this magical place has come to an end. A heavy-hearted moment. Thanks to everyone who came, enjoyed and was part of something so incredibly special. Please read more on our Instagram @citybakerydaily, Thank You."
The establishment's vibrant lime green frontage and old-fashioned lettering is a reminder of long-gone Italian immigrant Soho, yet another layer in New York City's tale told by its storefronts. Rubin explained in an Instagram post that he made the decision to move his bakery into the space after seeing it stand vacant, feeling it was a perfect fit for the small bakery chain (for what it's worth, City Bakery pioneered the Pretzel Croissant). He cites the end of his lease as the reason for the store's closing.
As talk online turns to the fate of the iconic storefront, all that's known at this point is that any new owner in the historic district must get Landmarks Preservation Commission approval to alter the building's facade. Every owner so far has opted to keep the storefront just the way it is.
[Via Gothamist]
RELATED: