Midtown pocket park with an urban waterfall is designated a National Historic Place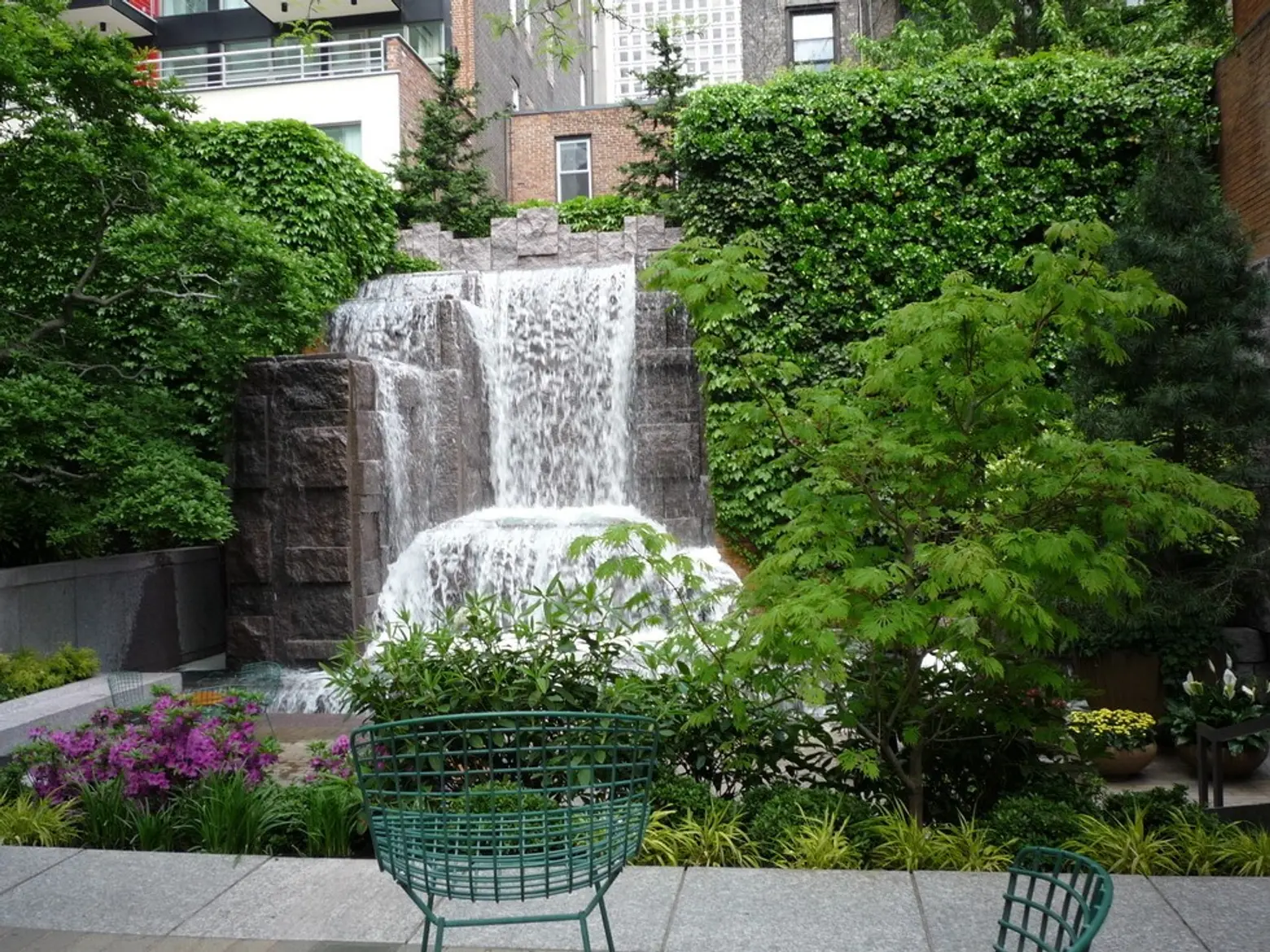 Greenacre Park, a famed vest pocket park in Midtown, was added last week to the National Registry of Historic Places. Measuring just over 6,300 square feet, the tiny three-level park features a dramatic 25-foot-high waterfall in the middle of Second and Third Avenues on East 51st Street. "This beautiful park delivers a connection that builds social bonds with family, friends and community and I congratulate the Greenacre Foundation on this national recognition," Rose Harvey, commissioner of NYS Office of Parks, Recreation and Historic Preservation, said.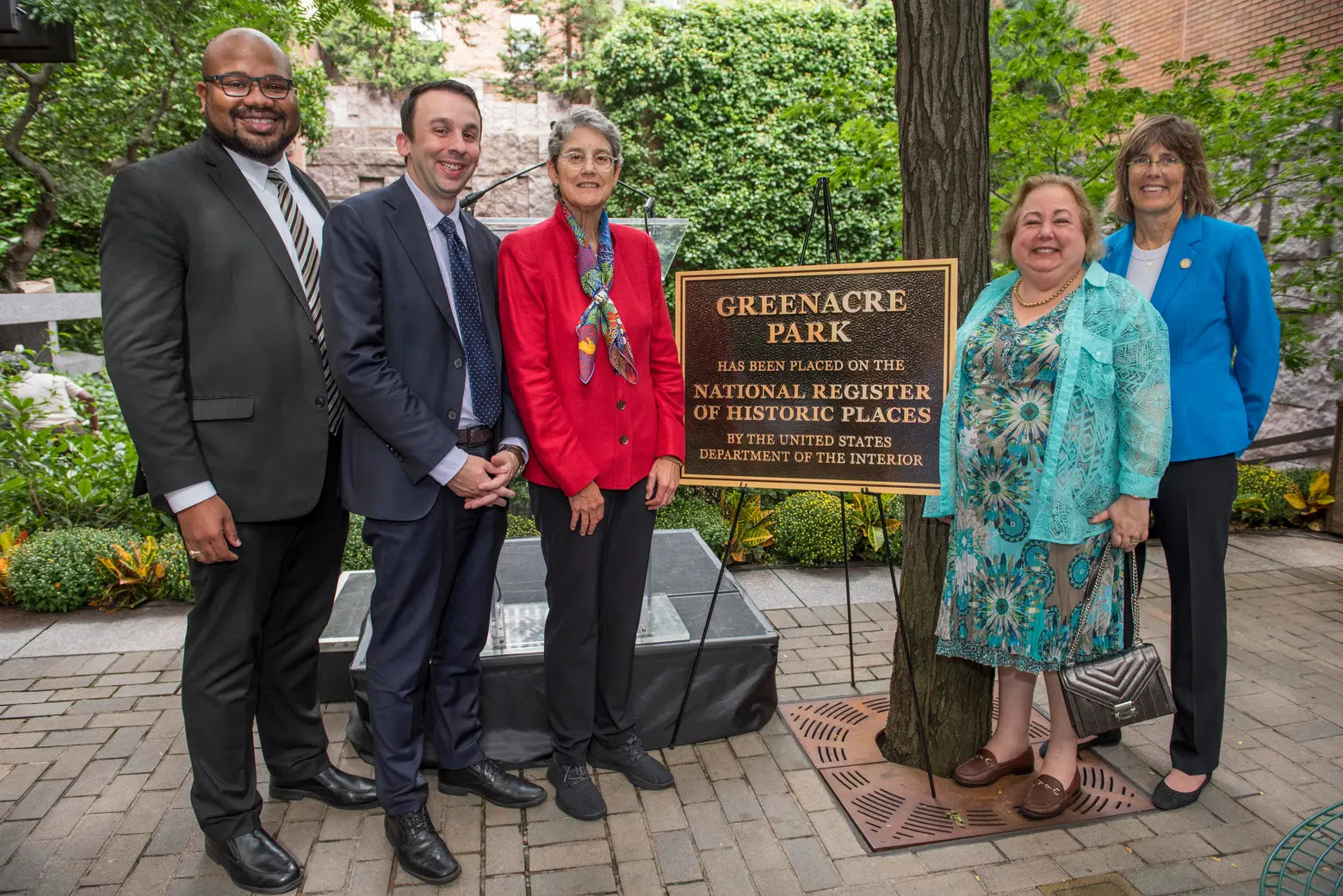 Plaque unveiling at Greenacre Park on Oct. 2 via Greenacre Foundation
The park was designed by Hideo Sasaki and opened in 1971, as a gift from the granddaughter of John D. Rockefeller Sr. The space, known as a "vest pocket park," was pieced together by three lots formerly home to a store, a garage, and part of a synagogue. It welcomes about 700 daily visitors.
After the City Council voted to rezone Midtown East, the Greenacre Foundation, a group which privately operates the public park, launched a "fight for light" campaign. Park advocates worry the rezoning, which allows for taller commercial buildings, will diminish sunlight to Greenacre Park.
The foundation commissioned a shadow study, conducted by firm WXY, which found that development on six nearby sites would cast a shadow across the whole park, threatening its lush plant life. The park foundation has asked for height limits on those sites or at least a public review of each of their potential shadow impacts on the park.
While the rezoning plan does not contain special protections for Greenacre, the city has said it will notify the foundation when any buildings permits are filed near the park and will give the group some say in the development proposals.
"In the late 1960's my grandmother, Abby Rockefeller Mauze, wanted to give a gift to the city where she was born and raised and lived," Gail Caulkins, president of the Greenacre Foundation, said. "She was inspired by what Bill Paley, Founder of CBS, had created with Paley Park and decided to build Greenacre Park as her gift."
"The trustees of the foundation are committed to keeping the park in excellent condition and providing a respite for tens of thousands of visitors each year," Caulkins said.
RELATED: