A 17-year-old artist created a model of Midtown out of recycled motherboards and hot glue sticks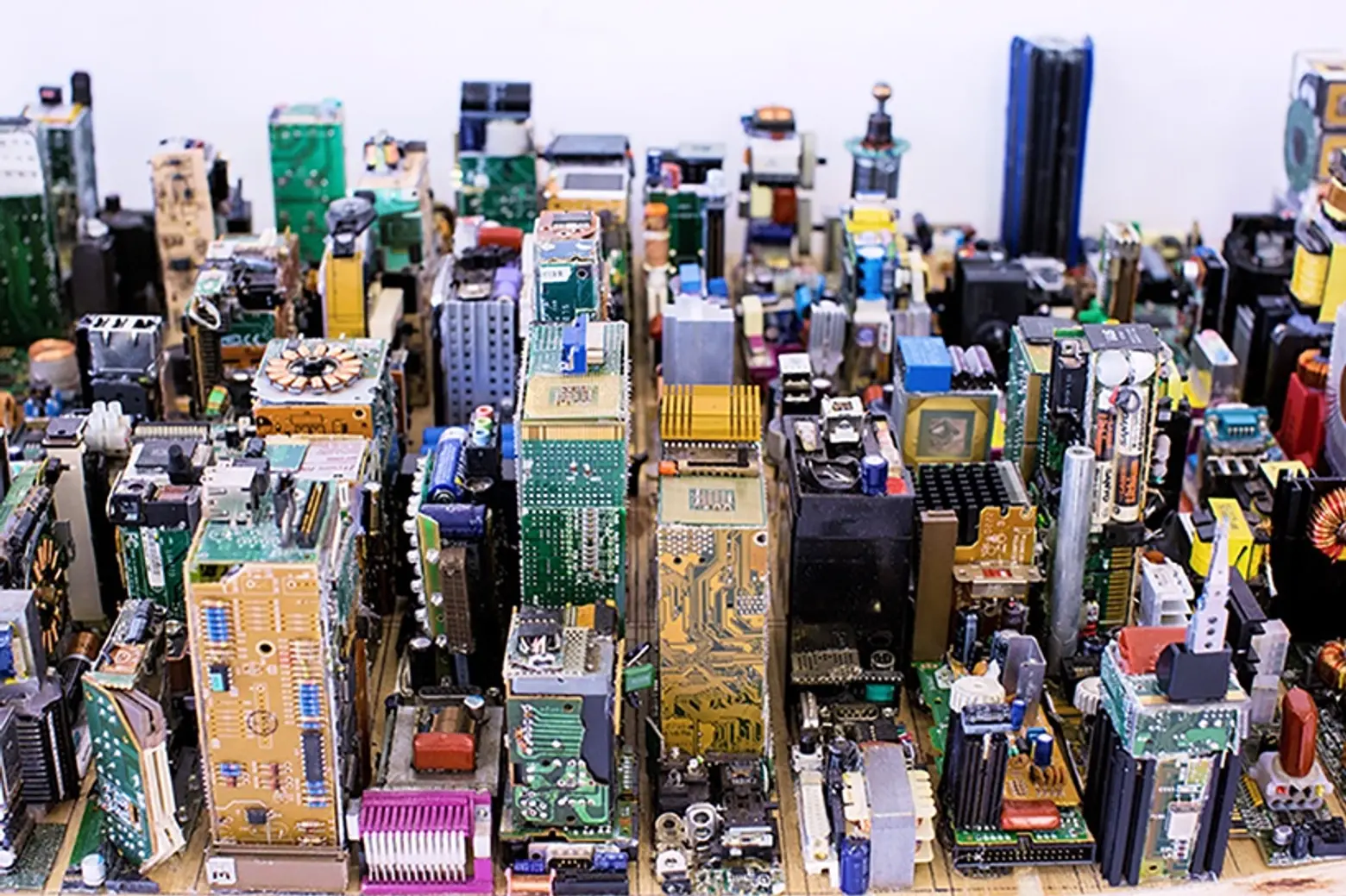 Zimbabwe-based artist Zayd Menk spent three months working on this 165 by 80 centimeter model of Midtown Manhattan. The 17-year-old student, who built the piece of art for a school project, used a plethora of electronic bits and pieces to build the reduced model: 263 hot glue sticks, 11 CPUs, 27 motherboards, 10 CRT motherboards, 15 batteries, 2 clocks, 4 watches, 3 hard drives, 3 graphics cards, 4 audio cards, 7 power supplies and 13 floppy disk readers (h/t designboom). The used electronics, plus lots of math and scouring of the internet, come together in Menk's project in an art form he refers to as "recyclism."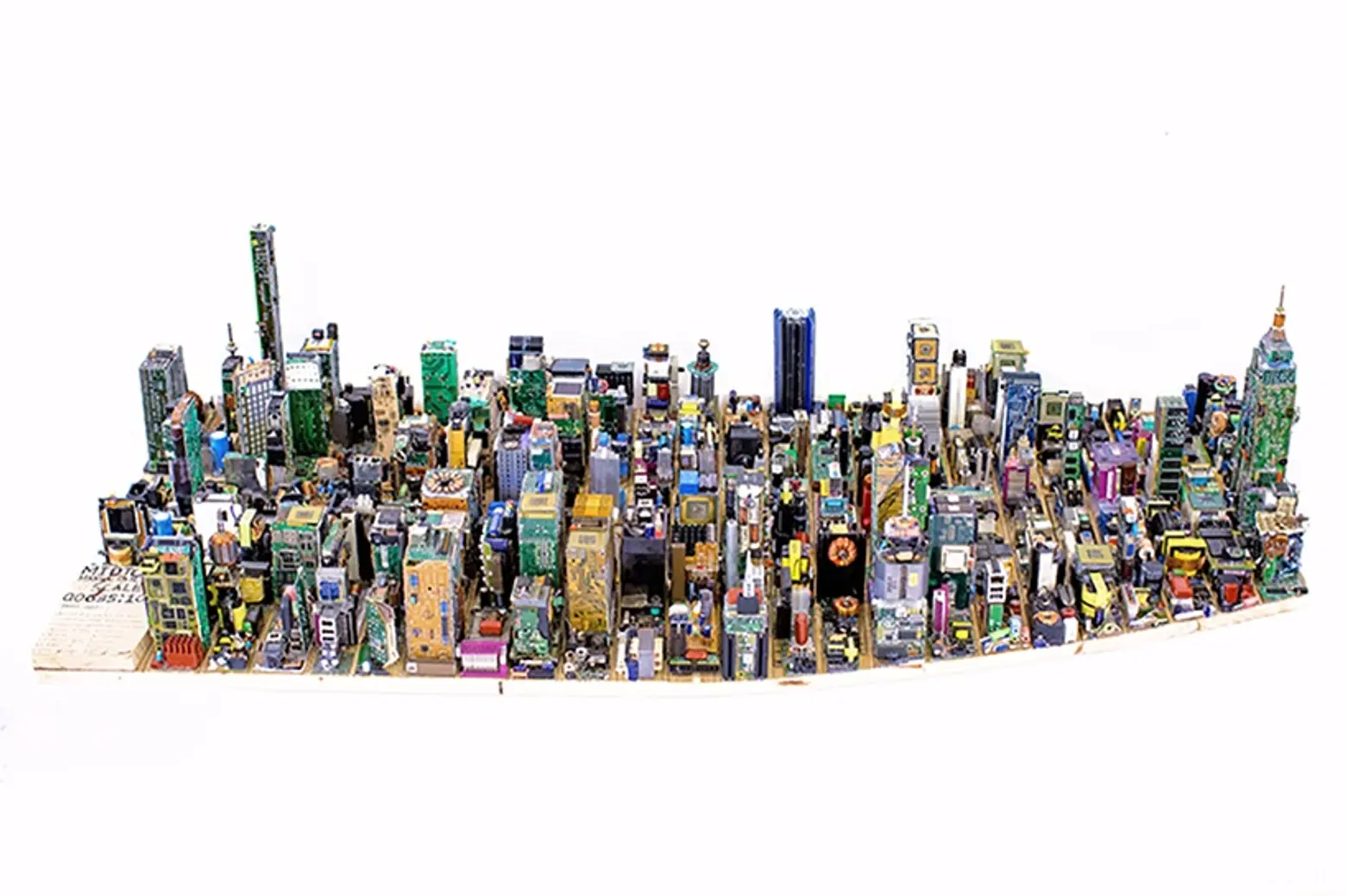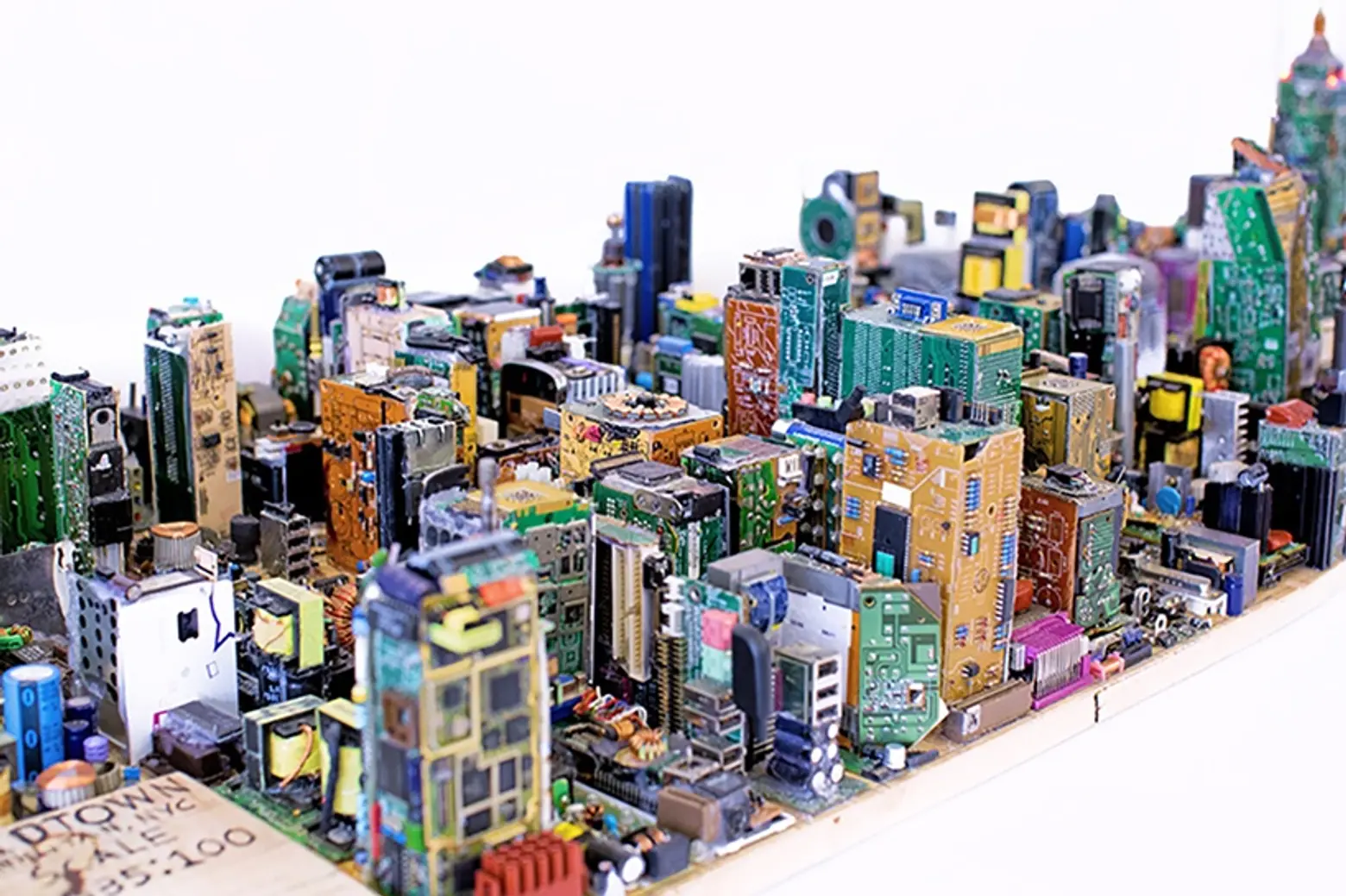 In his research, Menk started his brainstorming by browsing sites like Pinterest and Reddit. He then consulted websites like Google Maps and Wikipedia for data on the height of buildings. Menk told designboom constructing the 1,200-foot Bank of America building was particularly challenging. "I remember the Bank of America tower took me two days to make, trying to figure out all those different angles," he said.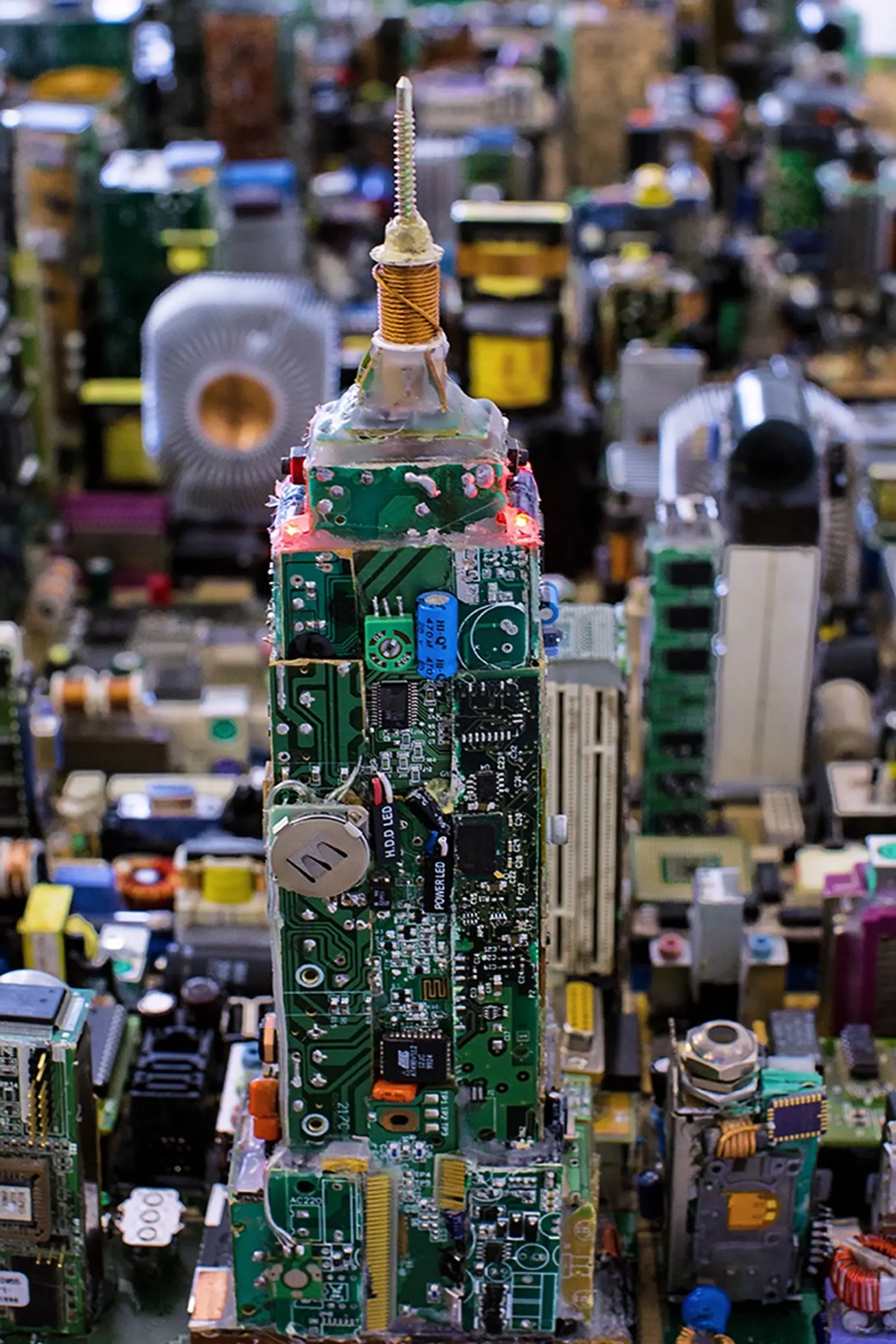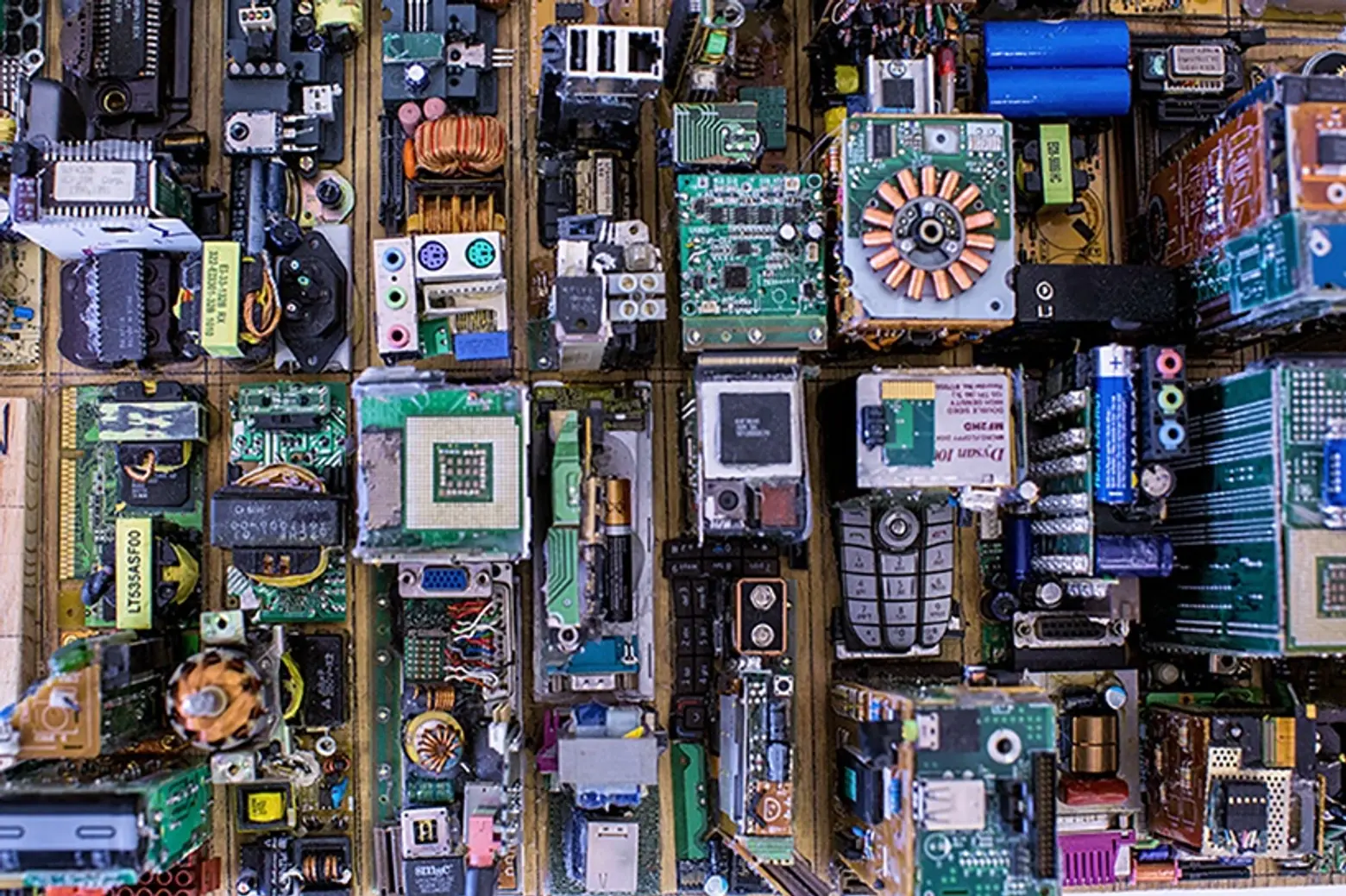 All of the model's skyscrapers, including the Empire State Building, light up through 4 micro LEDs. Understandably, Menk said he might take a break before starting a similar project. "At the moment, I'm kind of over making something like this again," he told designboom. "But I plan on making more in the future."
Watch a video of Menk's process below and view more of his incredible artwork on his Instagram found here.
[Via designboom]
RELATED: 
All photos courtesy of Zayd Menk