569-unit rental planned next to Brooklyn Botanic Garden in Crown Heights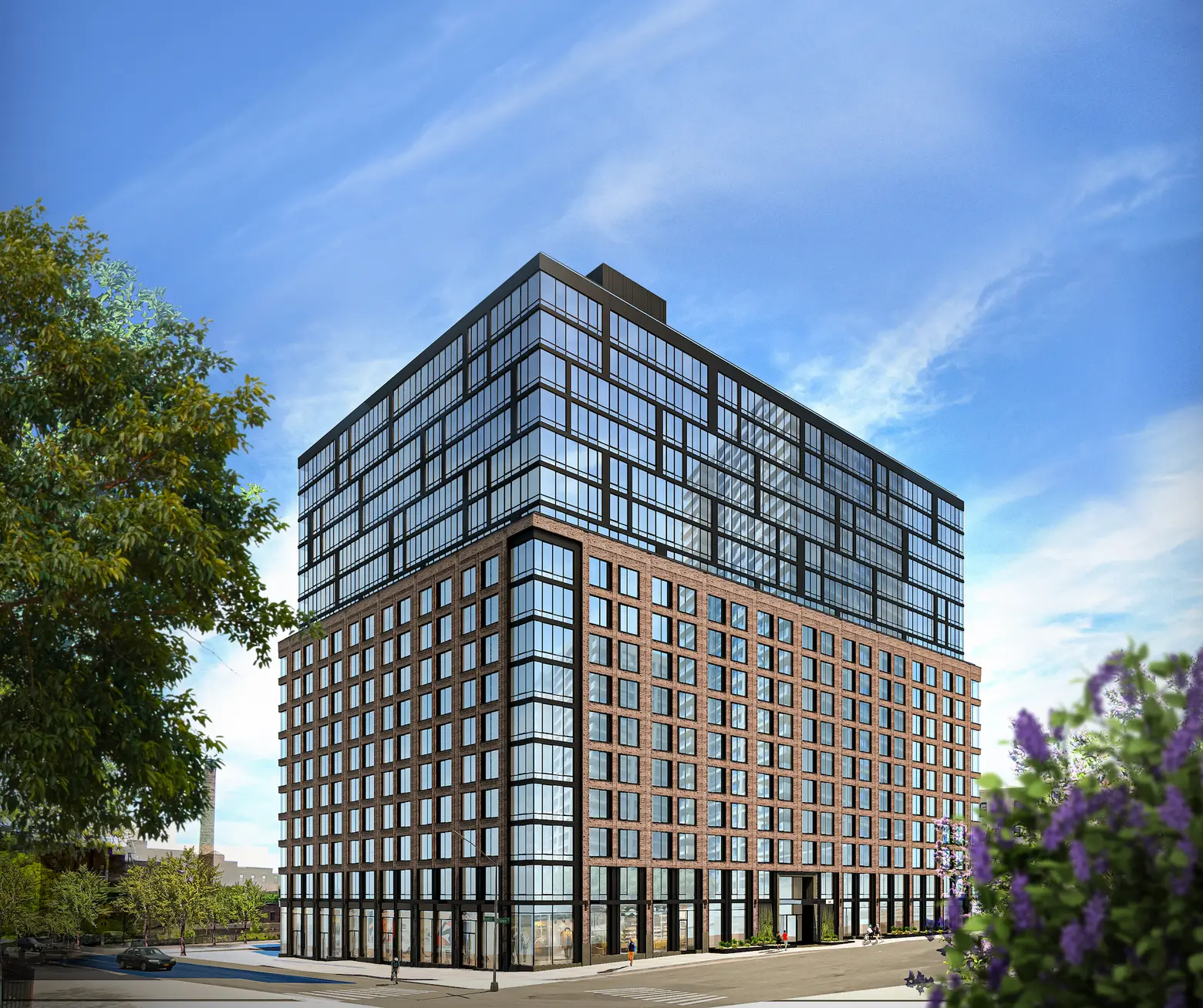 Plans for a 17-story mixed-use project with 569 rentals in Crown Heights are moving ahead. Carmel Partners acquired $233 million in construction financing for the development of the new building at 54 Crown Street, which sits just one block east of the Brooklyn Botanic Garden. Work has already begun on the complex, which will include both commercial and community space as well as parking for 170 vehicles.
"We are thrilled to have completed this transaction with a strong sponsor, who is committed to bringing much-needed housing to the Brooklyn market and has proven its ability to successfully deliver exceptional homes in high barrier-to-entry locations," Christopher Peck of JLL Capital Markets, which worked to acquire the loan on behalf of Carmel, said.
Hill West Architects is the architect of record, according to an application filed with the city's Department of Buildings in 2019 and approved in 2020. The building will rise 174 feet and include roughly 7,400 square feet of commercial space and 1,325 square feet for a community facility.
Carmel acquired the site at 54 Crown Street in 2018 for $41 million as part of an assemblage of three lots, as Crain's reported.
That stretch of Franklin Avenue was targeted for a rezoning, which would have allowed the 1,500-unit development planned for 960 Franklin Avenue. After pushback from the community and the Brooklyn Botanic Garden, which said the two high-rise buildings would block necessary light for its greenhouses, the application from Continuum Companies and Lincoln Equities was rejected, killing the rezoning.
According to the Real Deal, Isaac Hager and Daryl Hagler purchased 960 Franklin Avenue in November for $43 million.
RELATED: