Leasing launches at Bedford Union Armory rental in Crown Heights, studios from $2,875/month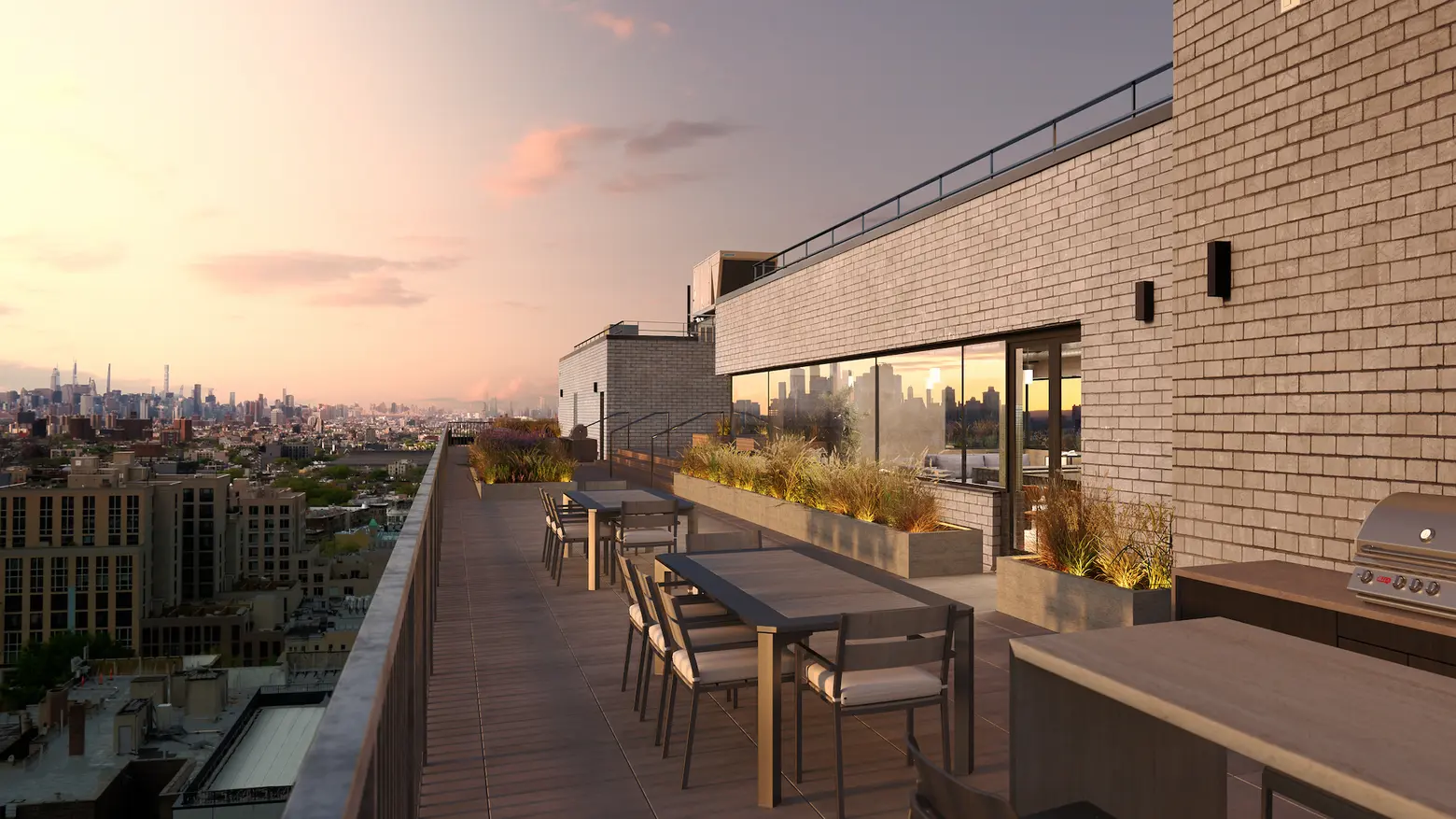 Renderings courtesy of Pax Brooklyn; Photos courtesy of QuallsBenson, unless otherwise noted
Leasing launched this week at a new mixed-income rental building that is part of the redeveloped Bedford Union Armory complex in Crown Heights. Located at 1101 President Street, The Arch rises 16 stories, contains 355 rental units, and offers residents amenities like a furnished rooftop, indoor-outdoor gym, and a work-from-home business center. The more than 160 market-rate apartments start at $2,875/month for a studio, $3,212/month for a one-bedroom, $4,514/month for a two-bedroom, and $5,675/month for a three-bedroom, according to the building's website.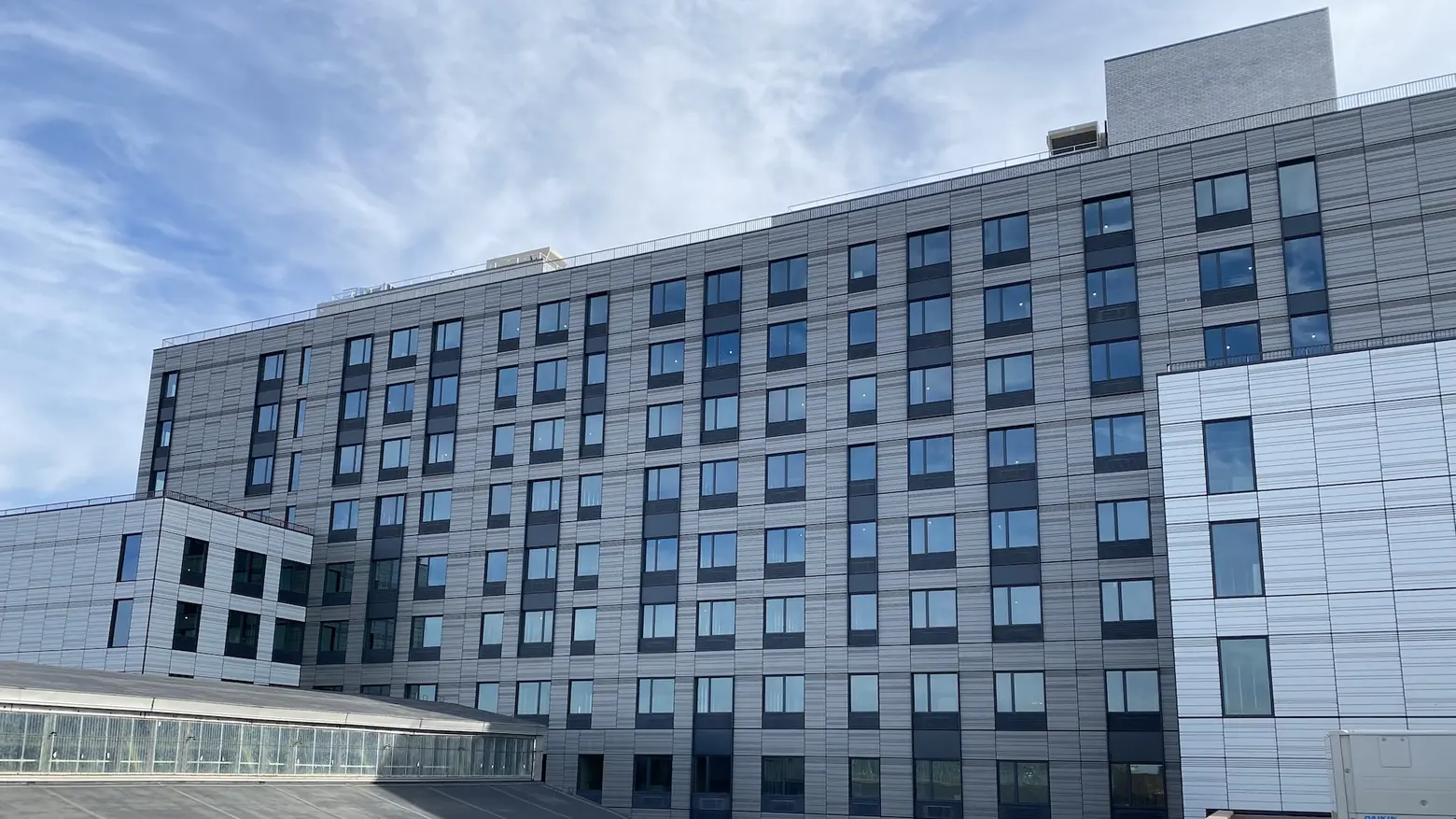 Photo courtesy of the NYC Department of Housing Preservation and Development
Developed by BFC Partners and designed by Marvel, The Arch is part of the Major R. Owens Health and Wellness Center, a new 60,000-square-foot community center that opened within the restored former armory building last fall. The center includes an indoor swimming pool, three basketball courts, a soccer field, dance studios, and facilities for local nonprofits.
The residential component of the project includes 415 units of housing across two buildings on President Street, both designed by Marvel, with more than 200 units of affordable housing.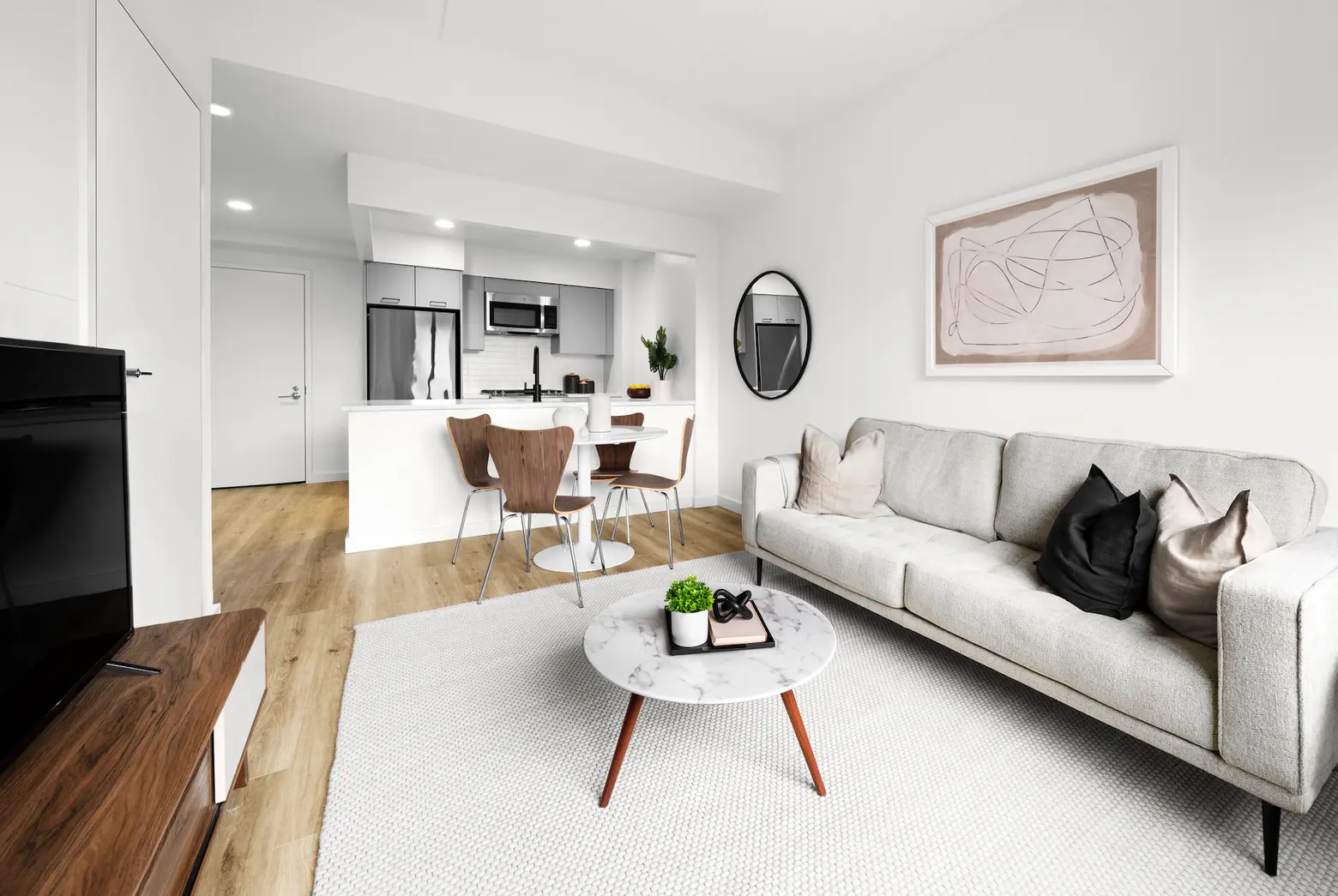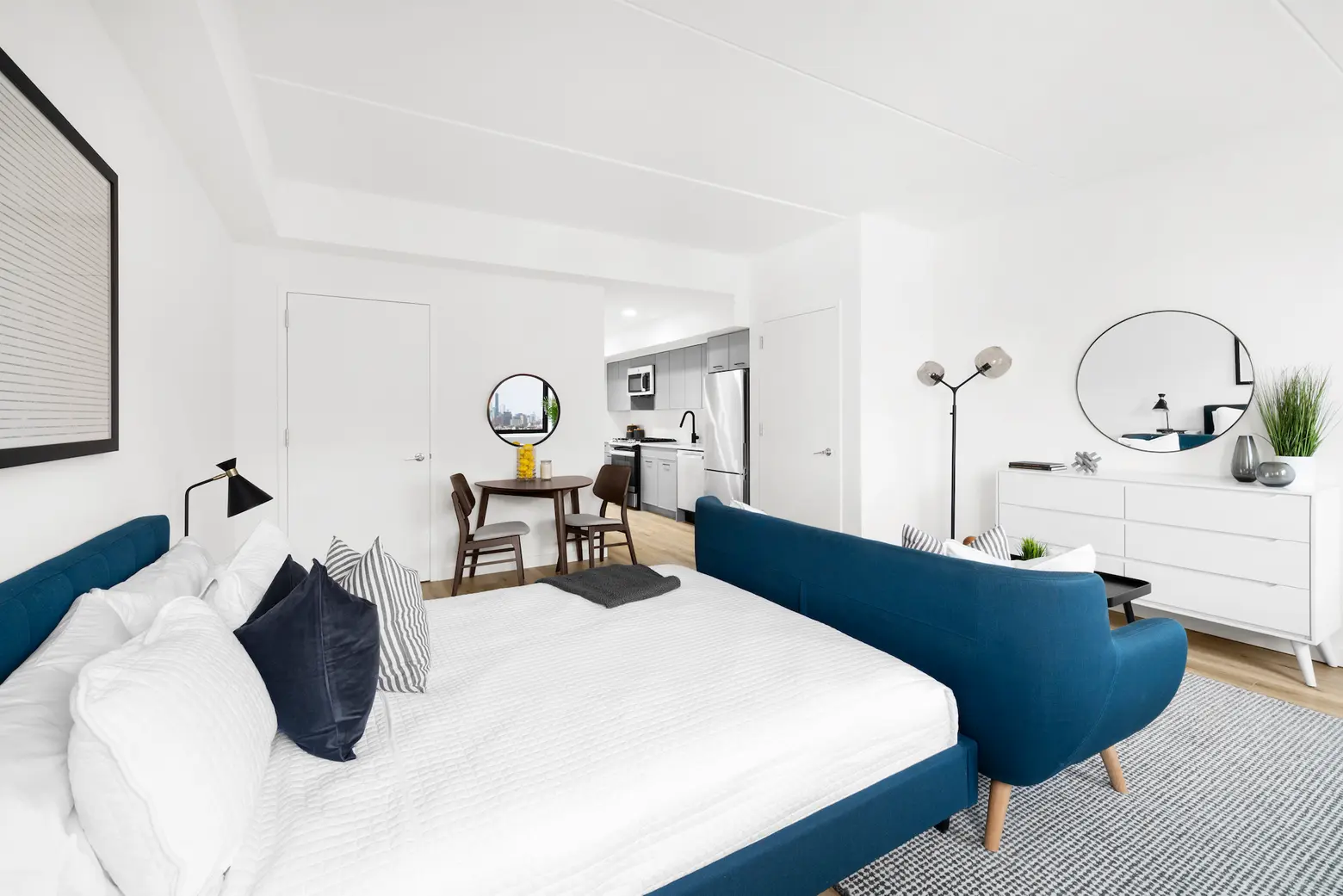 The 355,000-square-foot Arch building is the larger of the two, occupying a through-lot from President Street to Union Street. Residences feature modern hardware, stainless steel appliances, in-unit washers and dryers, and private balconies in select apartments.
"We are proud to debut The Arch, a residential project that has been part of our long-term vision and commitment to Crown Heights," Don Capoccia, managing principal of BFC Partners, said. "The apartments tout expansive amenities, panoramic views of Brooklyn's tree-lined streets, and myriad resources with the proximity of the Major R. Owens Health and Wellness Center. We couldn't be more thrilled to welcome The Arch's first residents home."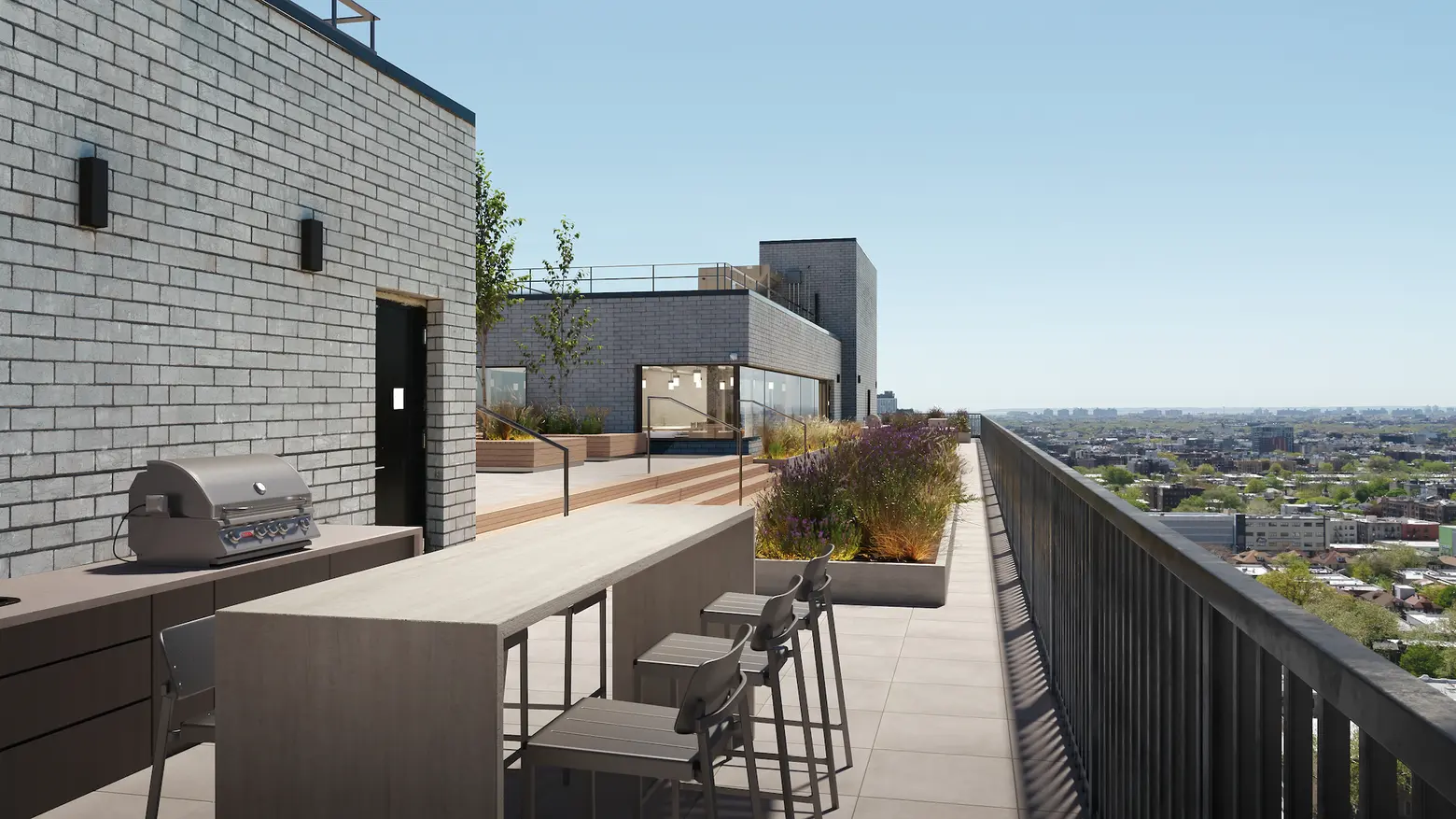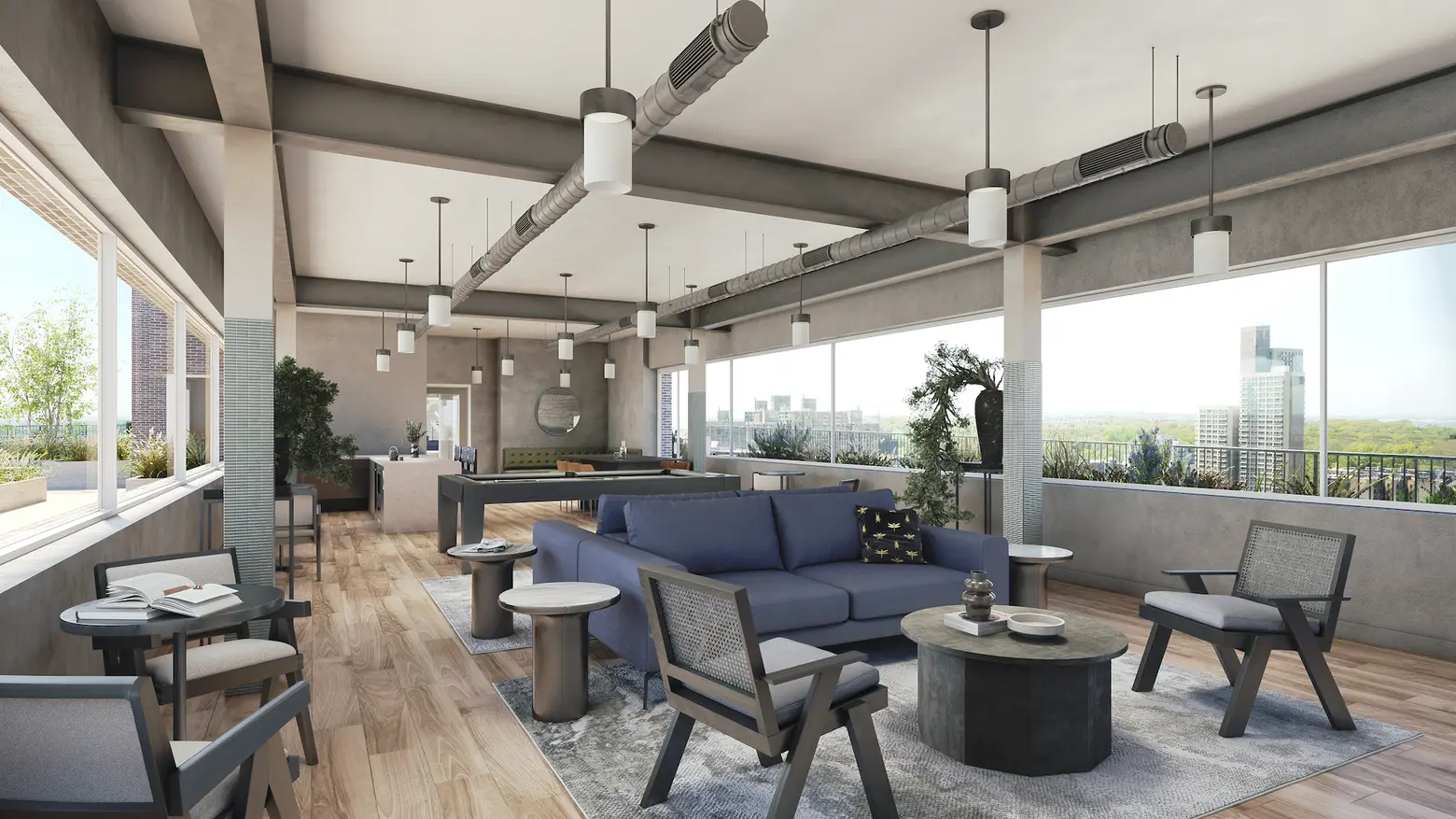 Amenities include a common rooftop, a business center with private conference rooms, state-of-the-art indoor and outdoor fitness centers, a lounge, an outdoor kitchen with grilling stations, storage, and on-site parking for an extra cost.
Last month, the affordable housing lottery for The Arch opened for eligible New Yorkers earning 30, 40, 50, and 60 percent of the area median income. Units available through the lottery, which closes on September 19, range from $465/month for studios to $1,841/month for three bedrooms.
Rents are hitting record highs in New York City, with Brooklyn neighborhoods like Crown Heights seeing major increases year-over-year.
According to a July 2022 rental market report from real estate firm MNS, the average rental price in Brooklyn increased 1.57%, from $3,504.15 to $3,559.13. In Crown Heights, the average rent last month hit $2,111/month for studios, $2,661/month for a one-bedroom, and $3,325/month for a two-bedroom.
MNS is handling leasing for The Arch.
"We are particularly excited to work on another development with BFC and know that our collaborative efforts will make this launch a success," Andrew Barrocas, CEO of MNS, said. "The Arch brings a redefined living concept to an otherwise classic neighborhood, one that is tailored to renter's preferences today. This, paired with the neighborhood's offerings, make this an extremely attractive option in today's market."
Editor's note: The original story incorrectly stated the starting price for studios is $2,451/month. The correct rent is $2,875/month. 
RELATED: 
Renderings courtesy of Pax Brooklyn; Photos courtesy of QuallsBenson