Average Manhattan rent tops $5,000 for the first time ever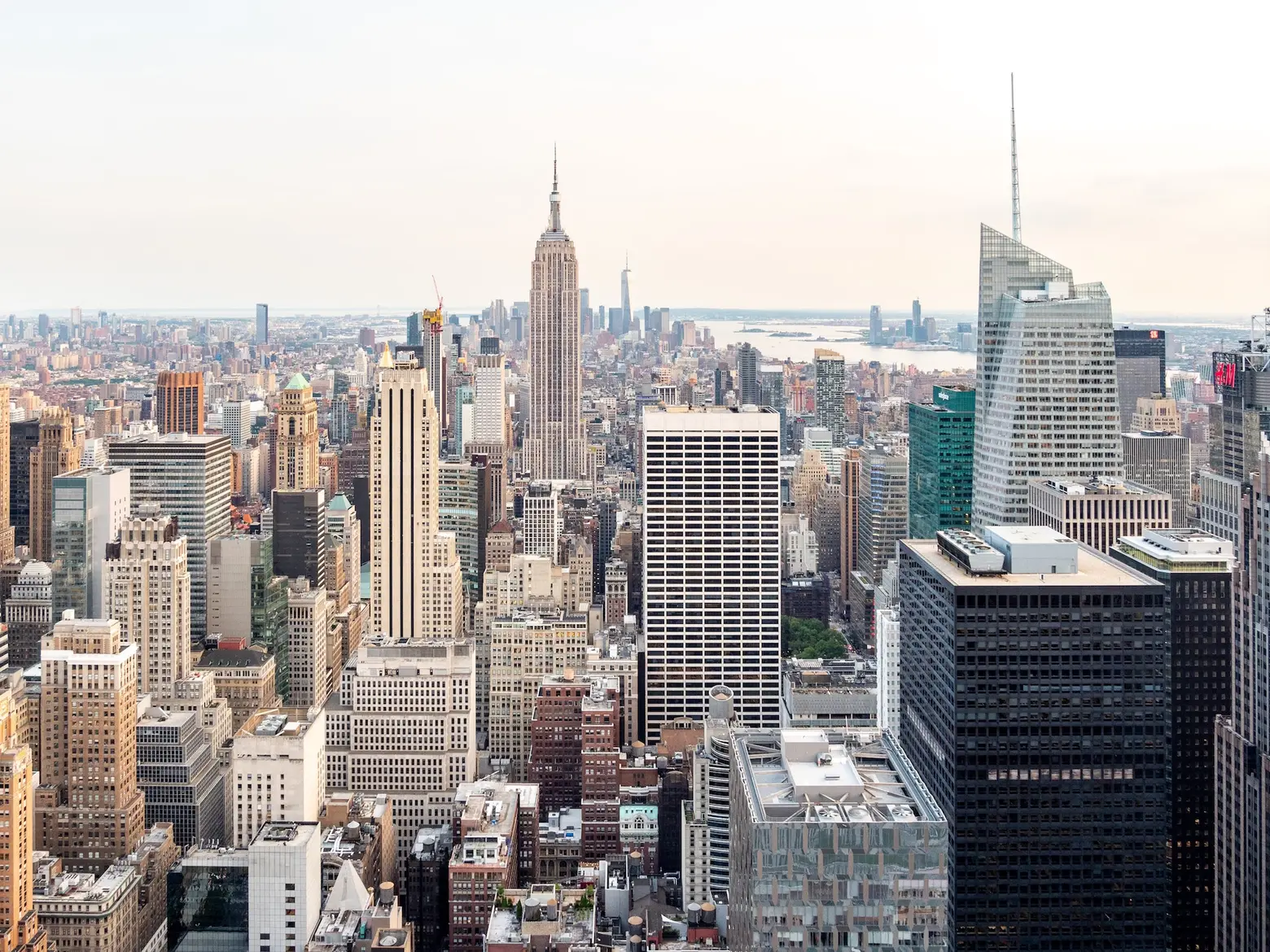 According to a June market report, the average rental tab in Manhattan has surpassed $5,000 for the first time in the city's history, the New York Post reports. The recent numbers, compiled by Douglas Elliman and Miller Samuel, show that the average Manhattan rent was $5,058 per month in June, a 1.7 percent uptick from the $4,975 May average–and a head-spinning 29 percent year-over-year spike from the $3,922 June 2021 average.
The city's rents have skyrocketed after falling during the height of the covid pandemic. As 6sqft previously reported, May's report revealed that Manhattan's median rent had hit $4,000 for the first time ever–a 25.2 percent year-over-year rise.
In addition to an influx of people returning to the city after locking down elsewhere, an increase in mortgage rates may be leading potential buyers to rent in an increasingly tight market. June witnessed a nearly 46 percent drop in available units (6,433) from the previous year's 11,853, though availability was up 11.4 percent from May of this year. According to the Post, the most expensive currently available Manhattan rental is a $150K-per-month penthouse at One57 in Midtown, and the least expensive apartment is a one-bedroom for $1,300 in Inwood.
The same report saw Brooklyn's average rent jump 20 percent from last June, to $3,822, while median rent rose 22 percent year-over-year. Northwest Queens saw a 15.1 percent average rise in the same period, with the median up 11.2 percent.
RELATED: