Median rent in Manhattan hits $4,000/month for the first time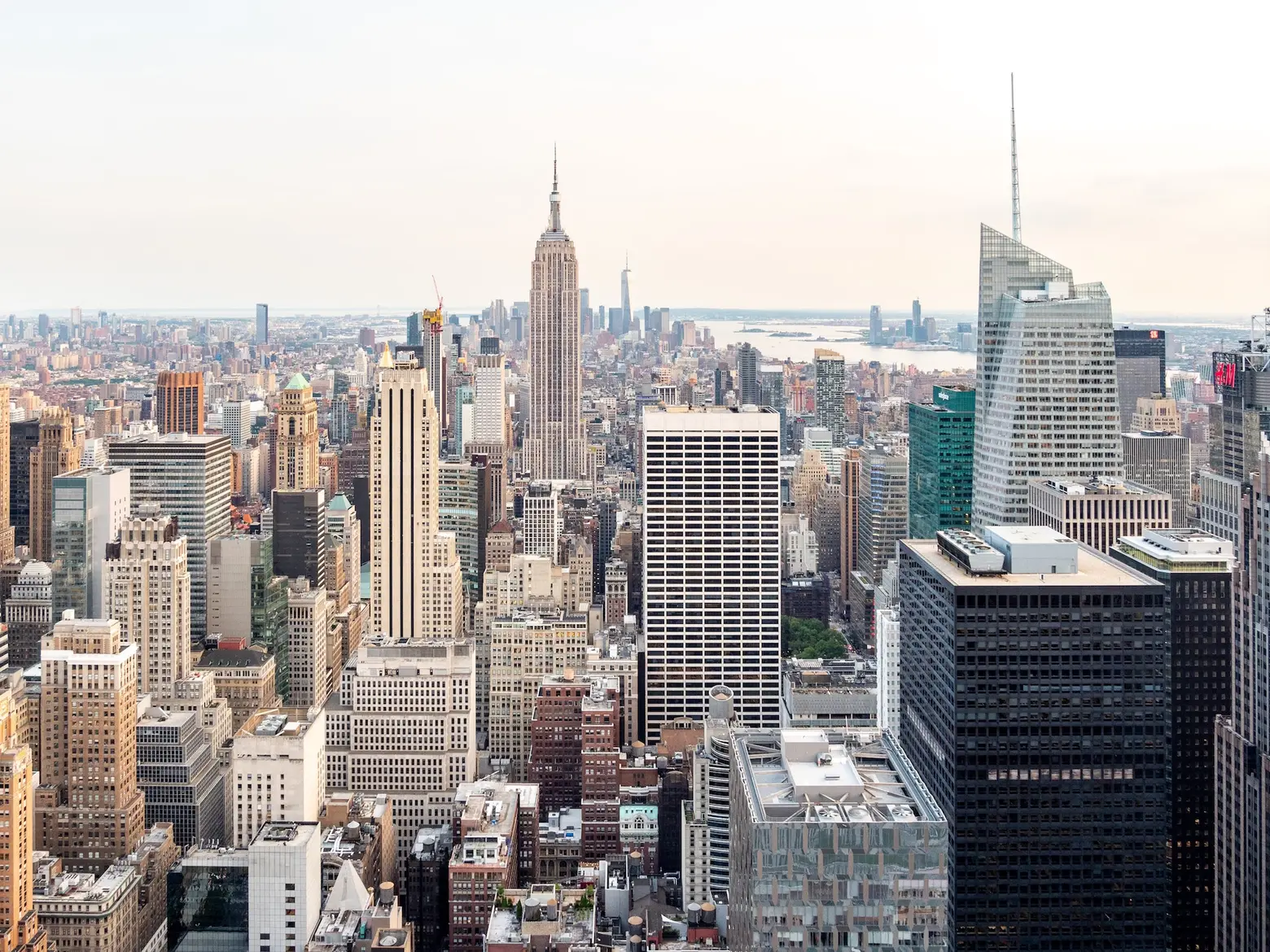 According to the May 2022 Elliman Report for Manhattan, prepared by appraiser Miller Samuel Inc. for brokerage Douglas Elliman, median rent arrived at the $4,000/month mark for the first time ever, with average rent hitting just under $5,000/month. May 2021 median and average monthly rents were $3,195 and $4,078, a 25.2 percent and 22 percent jump, respectively.
The vacancy rate, which has been much lower than in previous years, was under two percent for six months in a row. Likely because of the low vacancy rate, the average number of days on the market for a Manhattan rental was 23 percent lower than the previous month's 68 days, and a whopping 51 percent lower year over year. Also related, new lease signings have been up slightly since the previous month, but have fallen drastically (down 48 percent in Manhattan overall) year over year.
The rental market has clocked enough record rents and shrinking availability and landlord concessions to recognize a pattern, as the report does, also noting that, even though bidding wars have eased off a bit since last month, the average premium above the landlord's asking price was higher (11.1 percent, up from 10.7 percent). Looking at downtown, east side, west side, and upper manhattan separately, there were no surprises: Median rent shot up, and new leases and vacancy rates fell sharply year over year.
Moving into the rental market's busiest season, soaring rents and shrinking availability have shown no signs of slowing down as New York City shakes off pandemic lows. Lease signings generally peak in August, and competition is fierce. According to the New York Times, the record-high median rent is likely attributable to people moving back to the city, a recent uptick in mortgage rates–and renters' willingness to pay more for a home that may double as an office.
As 6sqft reported, a recent survey revealed that the city's overall median household income would have to double in order to cover the (city-wide) median asking rent of $2,750/month, and pointed out that the vacancy rate for homes listed below $1,500/month was less than 1 percent, a 30-year low. According to the same survey, the city saw a hefty net loss of low-cost units–and a net increase of higher-cost homes–since 1991.
While returning New Yorkers and increasing demand are positives, the lack of availability and affordability are growing concerns that threaten to undo the enthusiastic return to the city: If rents are too high, renters could very well turn right back around and look elsewhere.
RELATED: