35XV: Chelsea's New High-Tech Condo Tower by FXFOWLE Nears Completion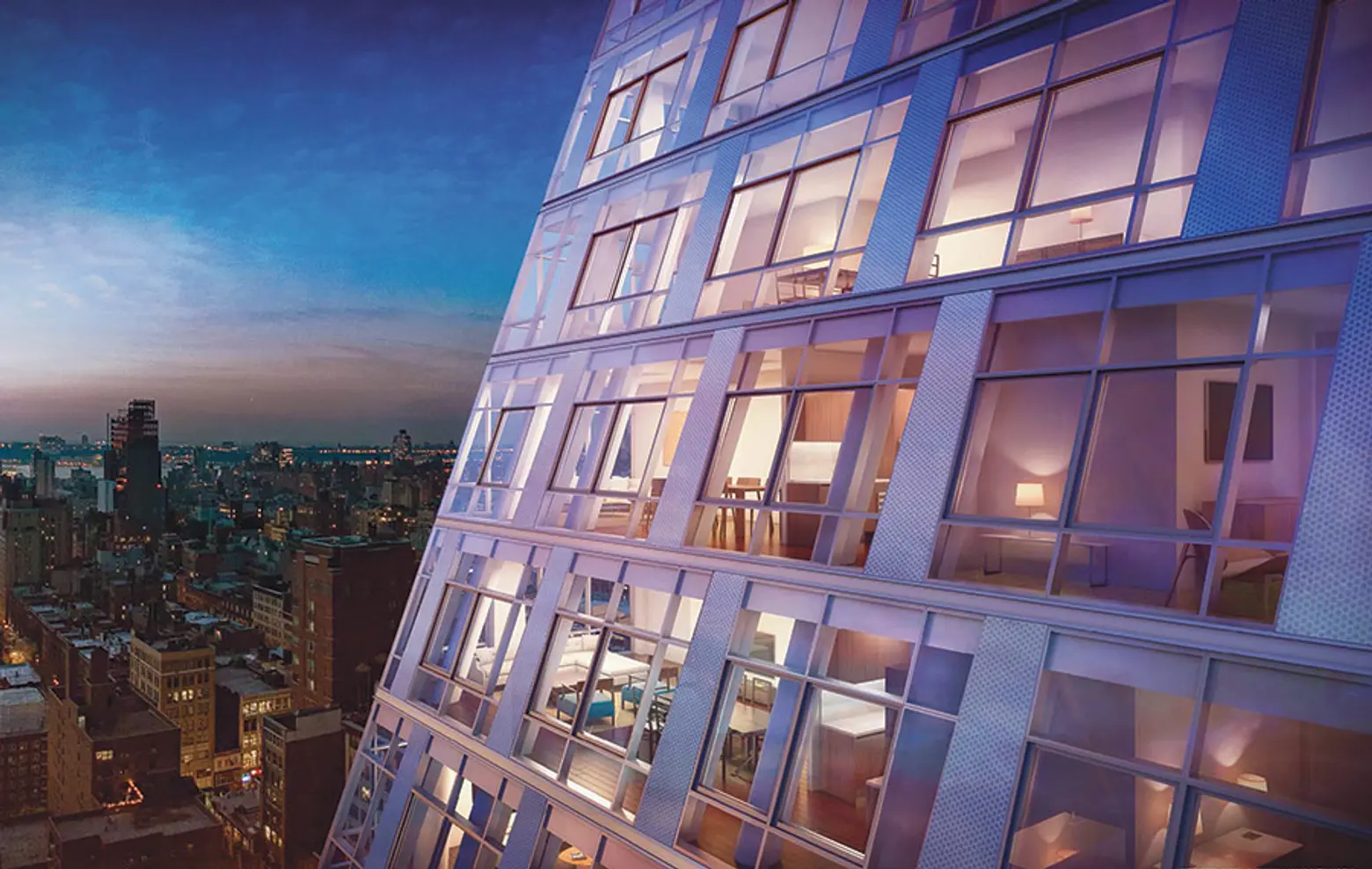 East Chelsea's stunning new landmark, the 35XV, is almost complete!
We recently stopped by the site to survey the work that's been done over the past few months, and by the looks of things, 35 West 15th Street is just waiting for an outer-skin for its podium. Given the rapid progress that's been made so far, we think it's safe to say that we'll be seeing the transformation very soon.
The building features a shiny, glass and perforated metal top that is massed somewhat like a grater. Its unusual form also recalls "Blue," the 17-story building designed by Bernard Tschumi at 105 Norfolk Street on the Lower East Side.
This very slick and very dramatic mid-rise building, which will have 55 condominium apartments when it is finished later this year, does not slice and dice, but its slightly cantilevered form is very nicely squeezed into its neighborhood and stands pretty freely in its quite isolated skyline.
The 6-story base contains facilities for the adjacent Xavier High School, one of the city's top Jesuit educational institutions. Once complete, the 35,000-square-foot annex will hold classrooms, a gymnasium, and a recital space.
35XV is being developed by Alchemy Properties and is the design of FXFOWLE.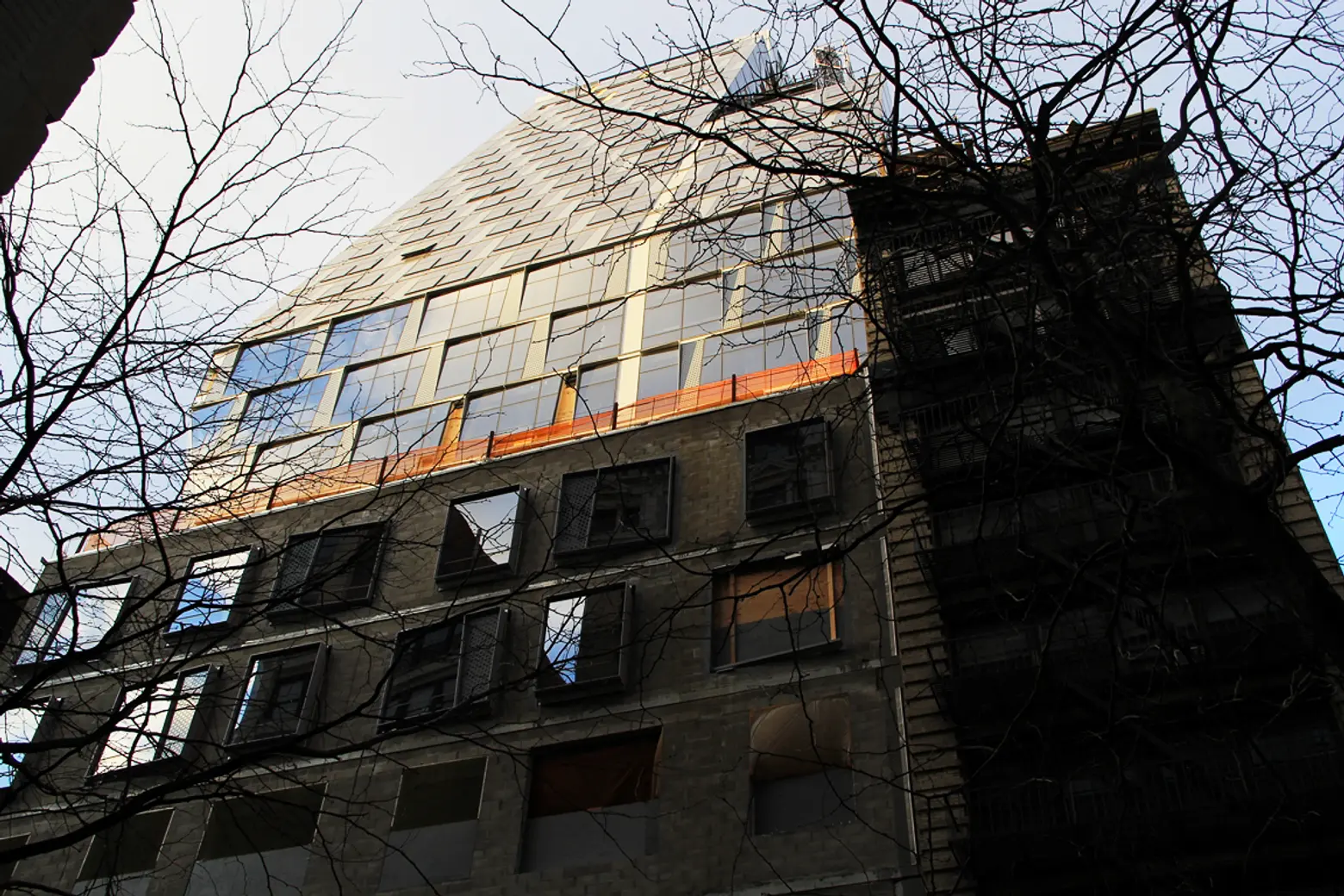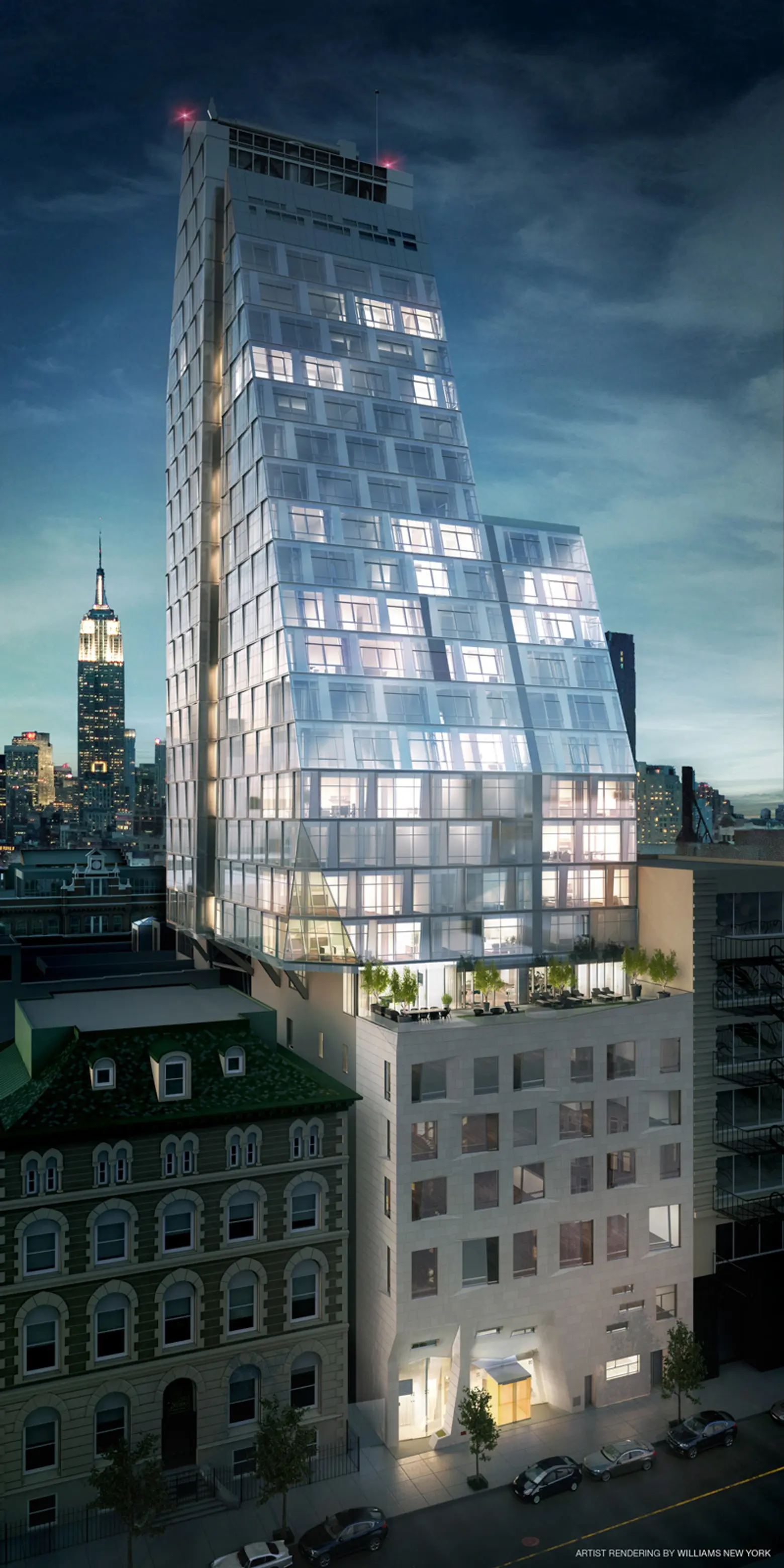 Renderings by Williams New York and FXFOWLE Architects, all other photos © 6sqft