199 affordable apartments available near Jamaica Bay in East New York, from $328/month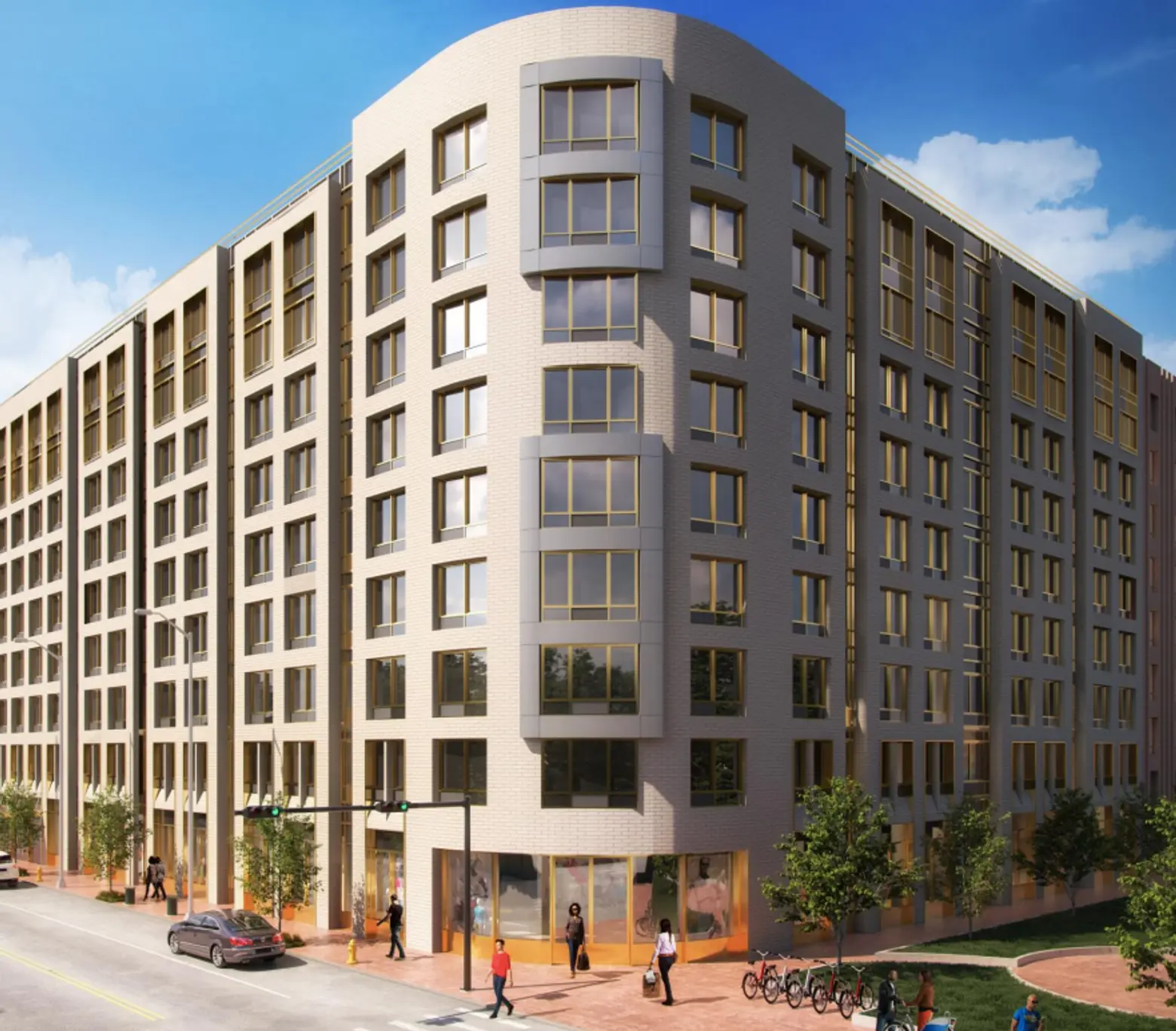 Rendering of 911 Erskine Street, courtesy of Gov. Andrew Cuomo's Office
There are nearly 200 affordable apartments up for grabs at a brand new development in the Spring Creek section of East New York in Brooklyn. Located at 911 Erskine Street, the complex is part of the mixed-use Fountains Development, which broke ground in 2017. The nine-story building sits between Betts Creek and Hendrix Creek of the Jamaica Bay and directly across from the massive shopping center, the Gateway Plaza Mall. Qualifying New Yorkers earning 30, 40, 50, and 60 percent of the area median income can apply for the apartments, which include studios from $328/month and three-bedroom apartments up to $1,504/month.
Formerly known for its landfills and decommissioned marshland, the Spring Creek neighborhood has been undergoing a revitalization for the last few decades. A number of new developments have popped up, including the three-phase Fountains Development, which will ultimately create 1,169 housing units and provide supportive services to residents.
The building at 911 Erskine Street contains 267 apartments, with two retail spaces on the cellar level and outdoor parking. Amenities include a community room, bike room, on-site laundry, and an outside recreational area.
Although the rental sits near both open green space, including the newly opened Shirley Chisholm State Park, and the Gateway Plaza Mall (which includes many restaurants, department stores, and a grocery store), transit options are lacking. Nearest options include the Q8, B13, B83, and B84 buses, with J, Z, A, C, L trains Canarsie-Rockaway Parkway and Pitkins Avenue requiring a bus ride to get there.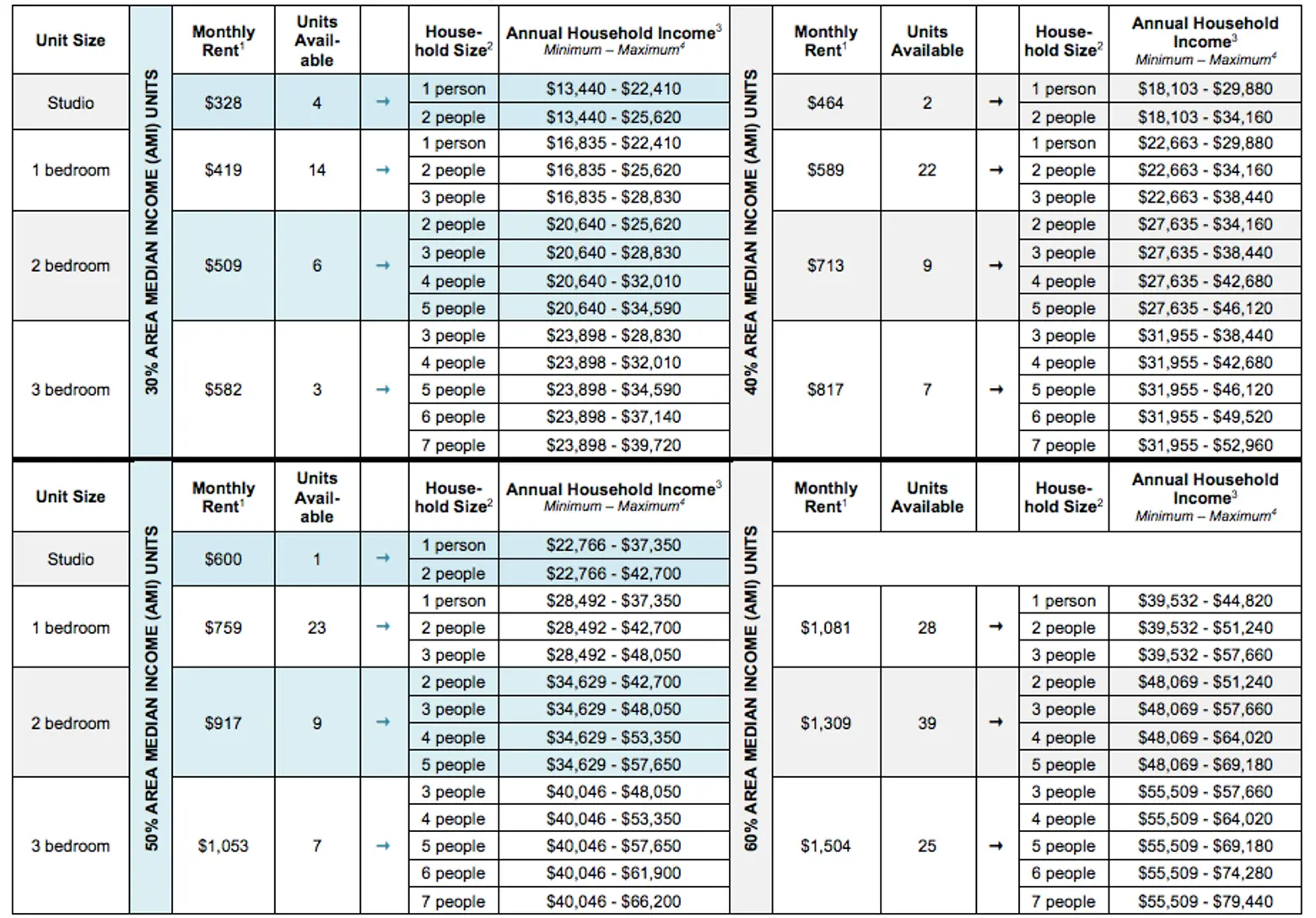 Qualifying New Yorkers can apply for the affordable units until May 27, 2020. Complete details on how to apply are available here (pdf). Preference for 50 percent of the units will be given to residents of Brooklyn Community Board 5. Questions regarding this offer must be referred to NYC's Housing Connect department by dialing 311.
If you don't qualify for the housing lotteries mentioned, visit CityRealty.com's no-fee rentals page for other apartment deals in the city.
RELATED: