Lottery opens for 300+ affordable apartments at major East New York project, from $419/month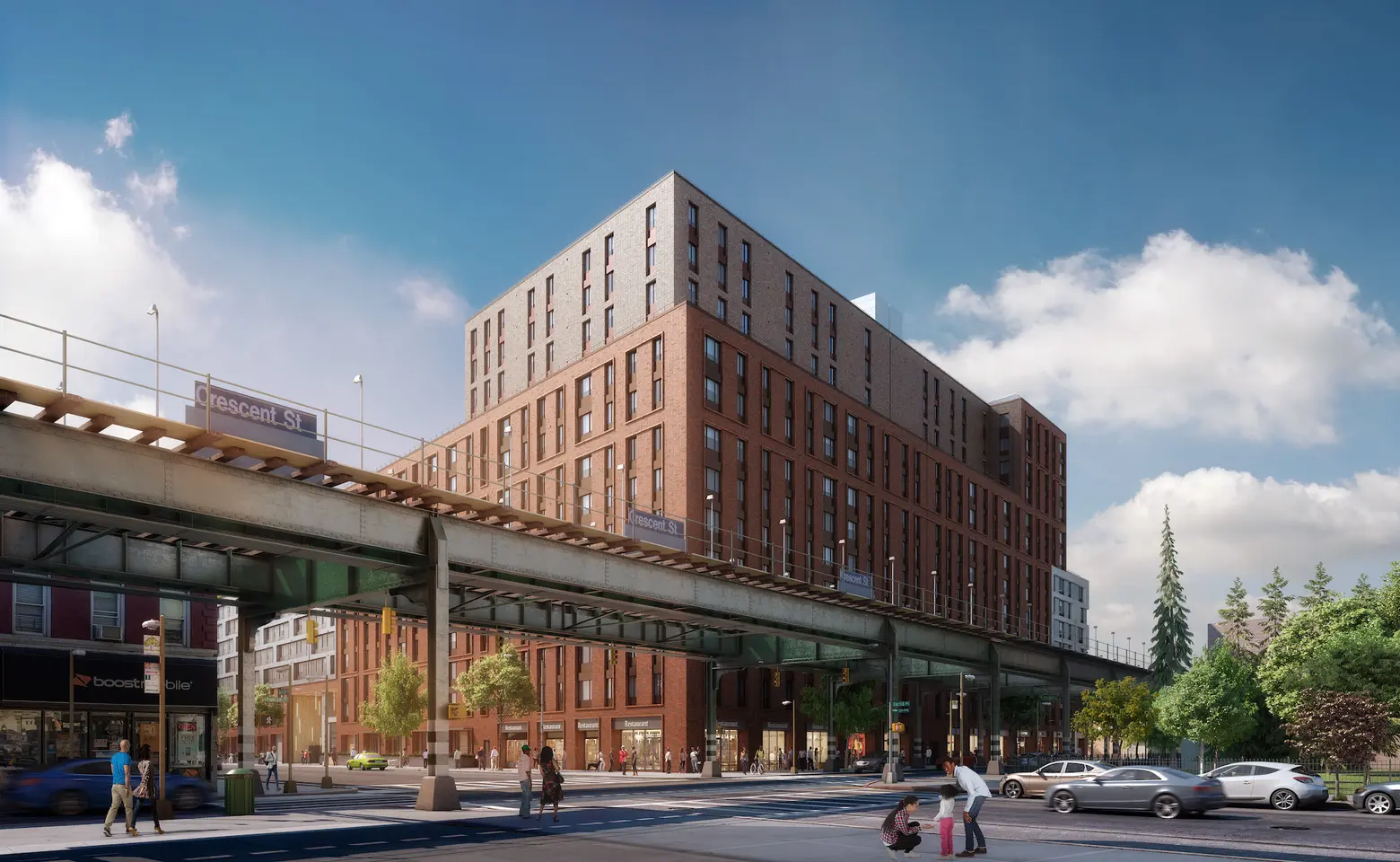 Rendering courtesy of Dattner Architects
The largest project to stem from the 2016 rezoning of East New York launched a housing lottery for over 300 affordable apartments this week. Developed by the housing nonprofit Phipps Houses, Atlantic Chestnut is a block-long development with three interconnected buildings and more than 1,100 units of affordable housing. As part of the first phase, 341 apartments are available at 250 Euclid Avenue. Qualifying New Yorkers earning 30, 40, 50, 60, and 80 percent of the area median income can apply for the available apartments priced from $419/month studios to $2,273/month three-bedrooms.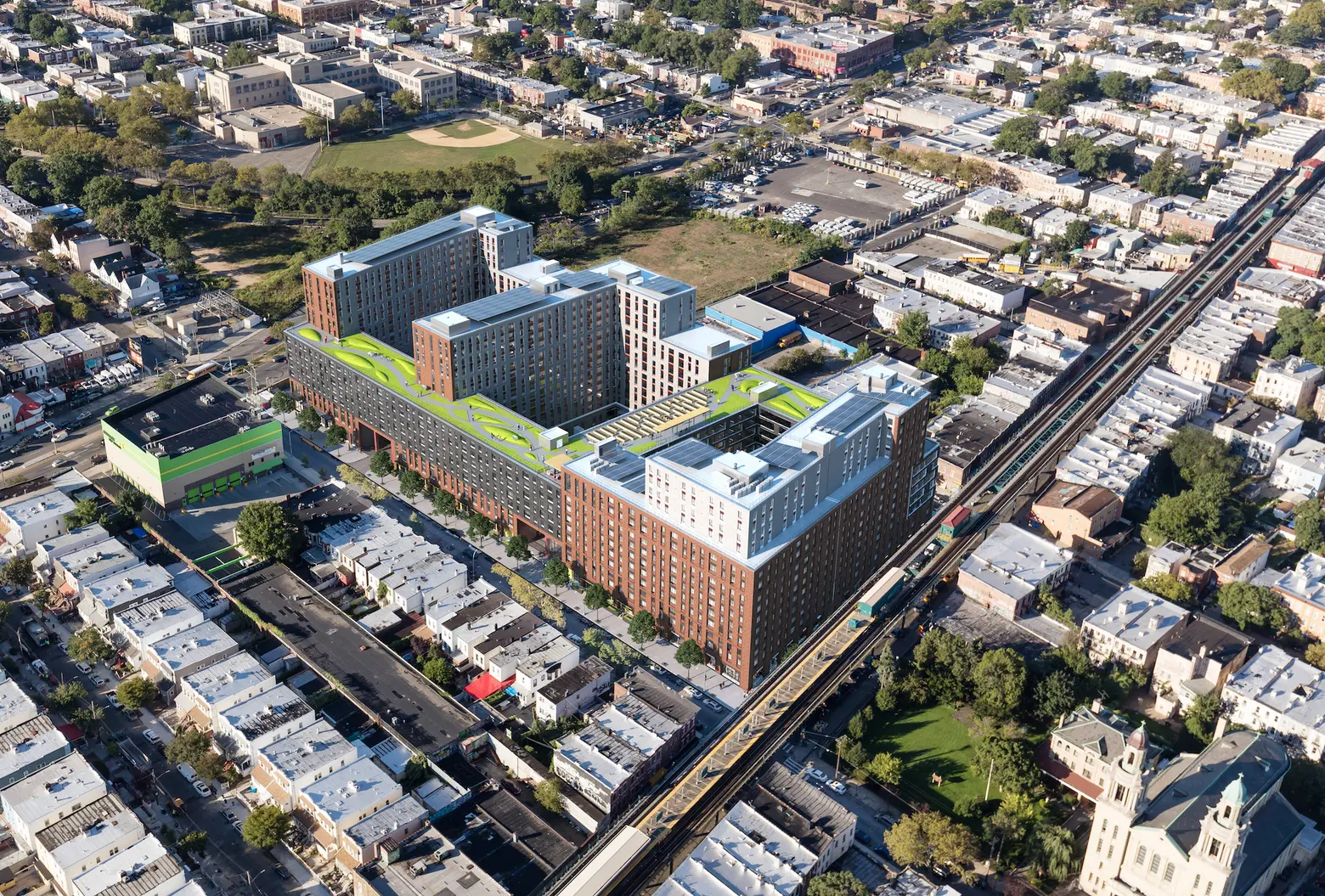 Rendering courtesy of Dattner Architects
Approved by the City Council in 2016, the rezoning of East New York was led by former Mayor Bill de Blasio as a way to create more affordable housing and economic growth in the neighborhood. Since then, more than 400 apartments have been finished or are currently under construction, with upwards of 1,700 additional homes planned.
Atlantic Chestnut, which will include three mid-rise mixed-use buildings and 60,000 square feet of commercial and community space across nearly five acres, will be the largest project developed under the rezoning to date.
Designed by Dattner Architects, the development replaces an abandoned factory with three 14-story towers, each with a connected eight-story base. The buildings will include ground-floor maisonette apartments with stoops and planters, "bringing neighborhood activity and human-scale design to the street level," as the architects described.
On the 9th floor of the development, a landscaped terrace connects the buildings with a walking path that runs from one end to the other. The rooftop will feature natural habitats like coastal dunes, a butterfly garden, and hedges, as well as gardening plots for residents to use. Other green spaces at the site include landscaped courtyards and pedestrian plazas.
Dattner Architects also designed the new East New York tower Chestnut Commons, a Passive House development with 275 permanently affordable homes that opened last October.
Scheduled to open this year, the first building includes 403 affordable apartments, with 15 percent set aside for formerly homeless New Yorkers. The apartments come with dishwashers and air conditioning, Other amenities include a shared laundry room, a gym, bike storage, a children's playroom, and more.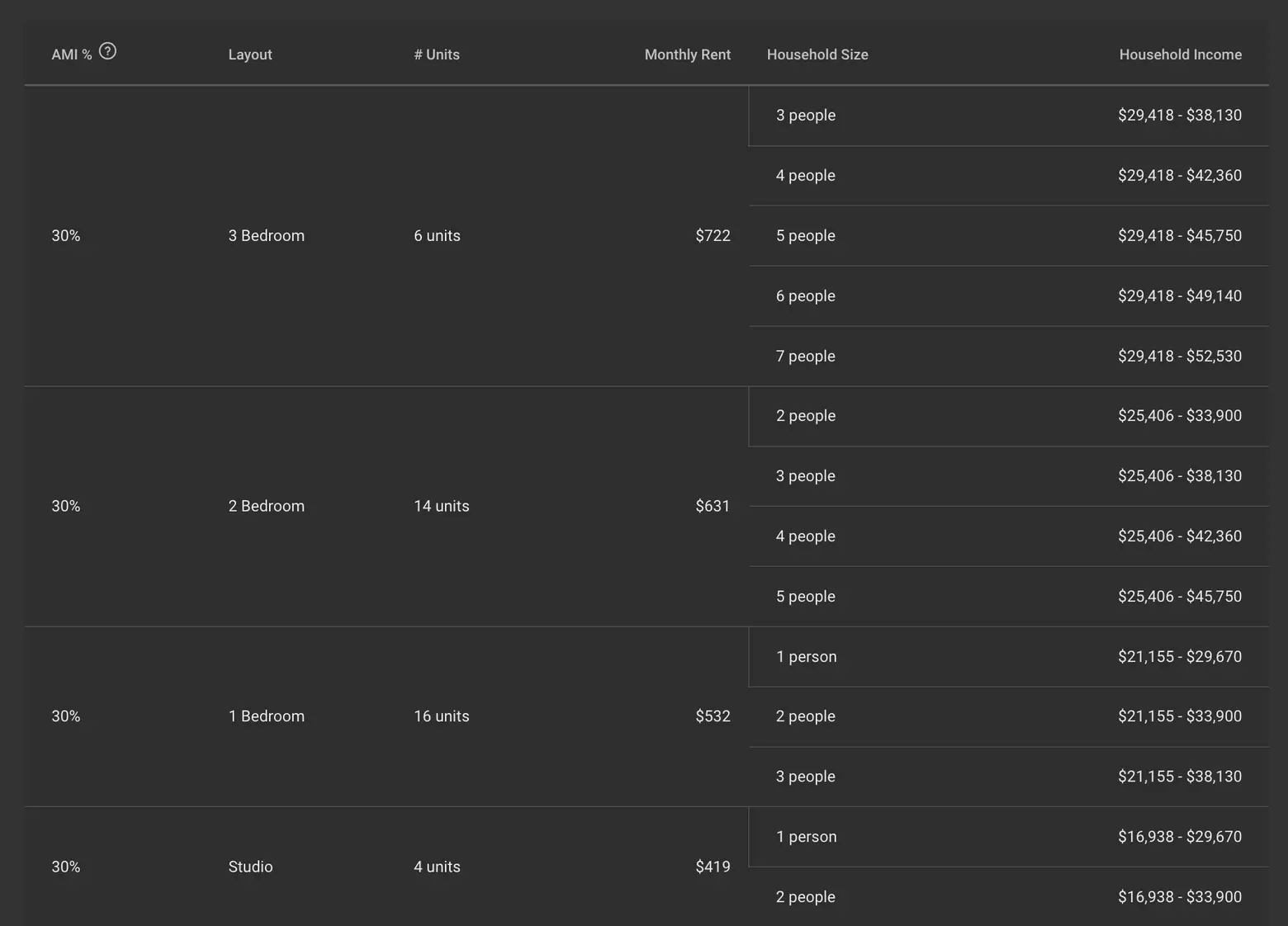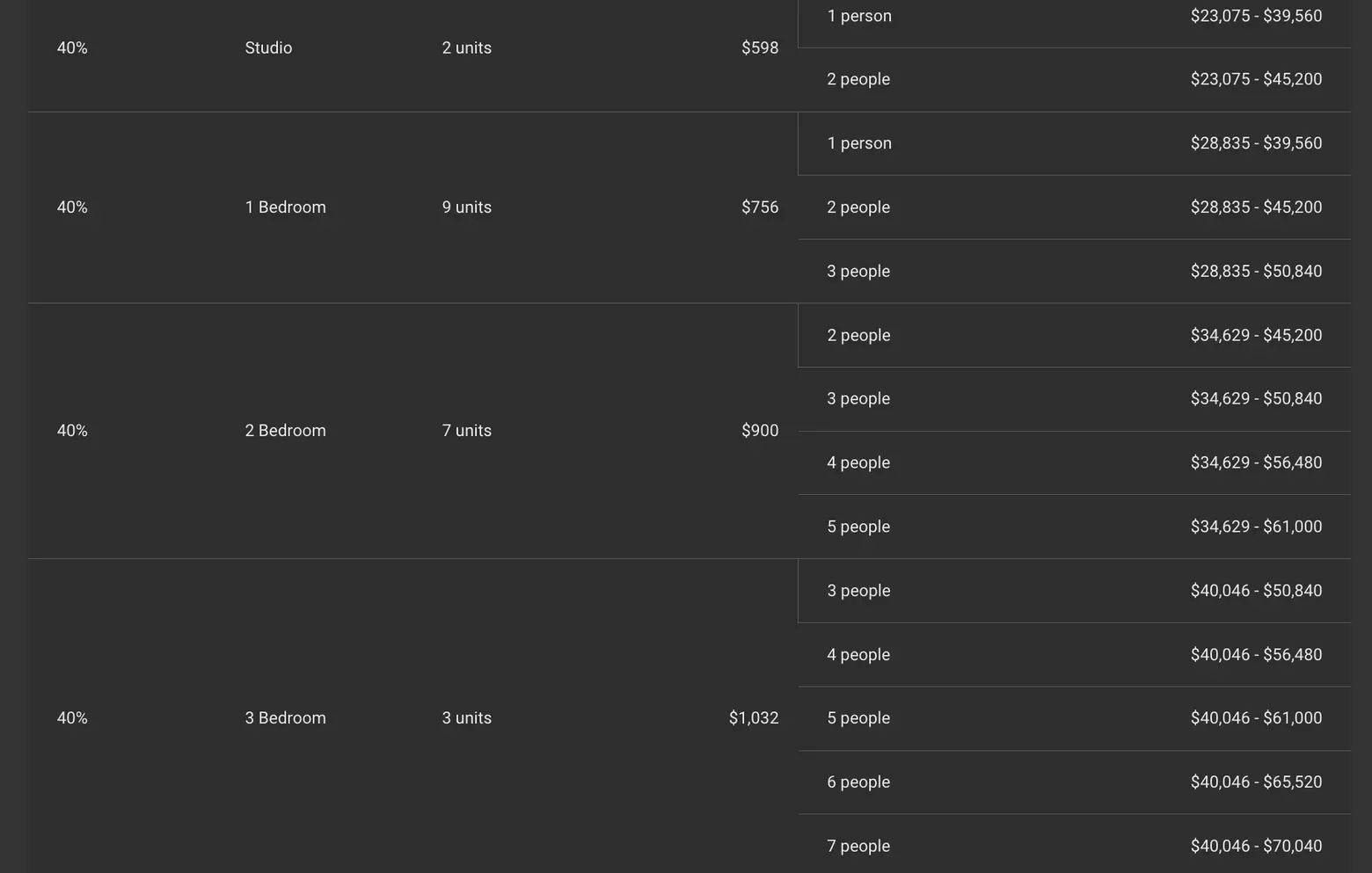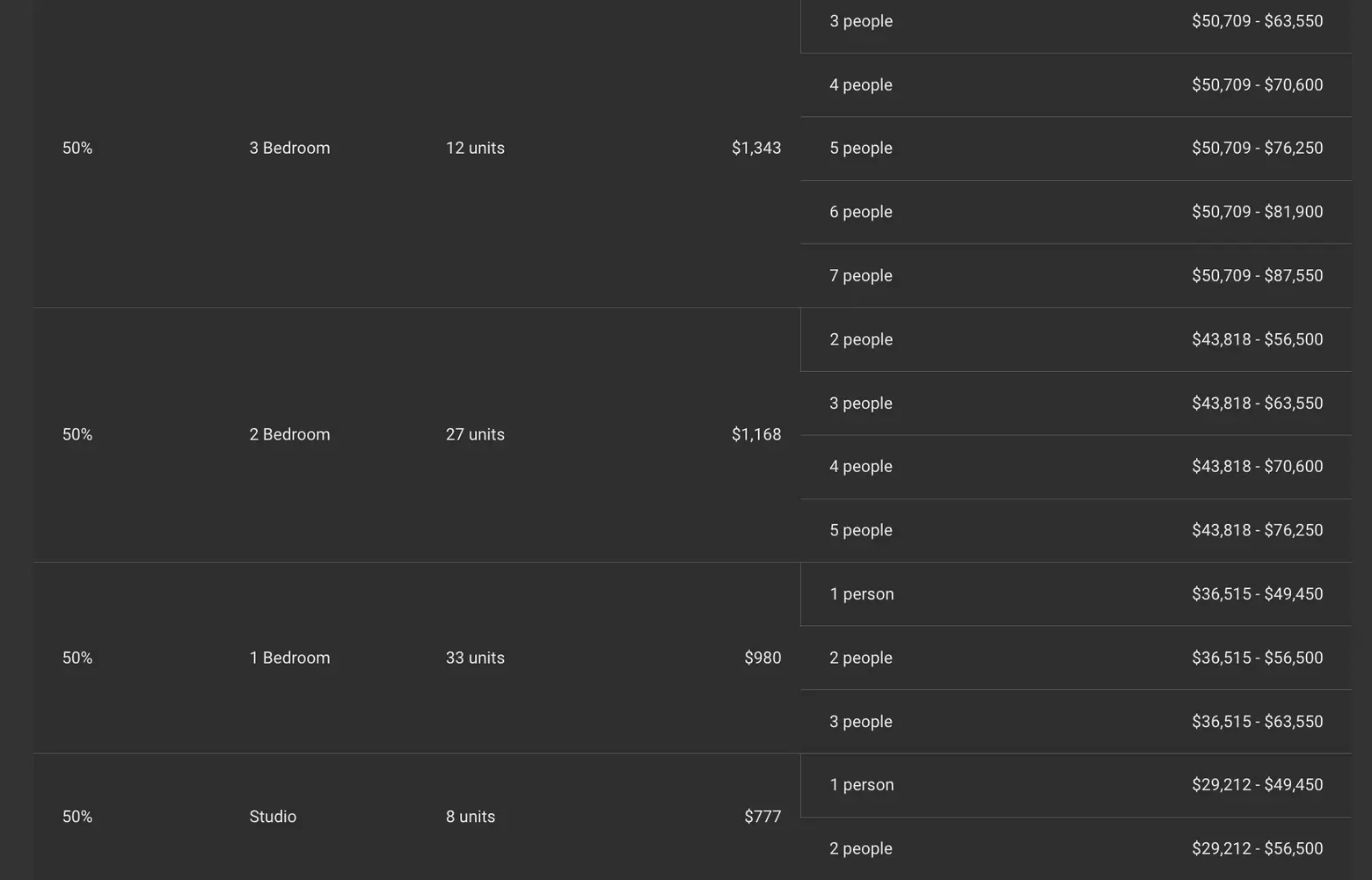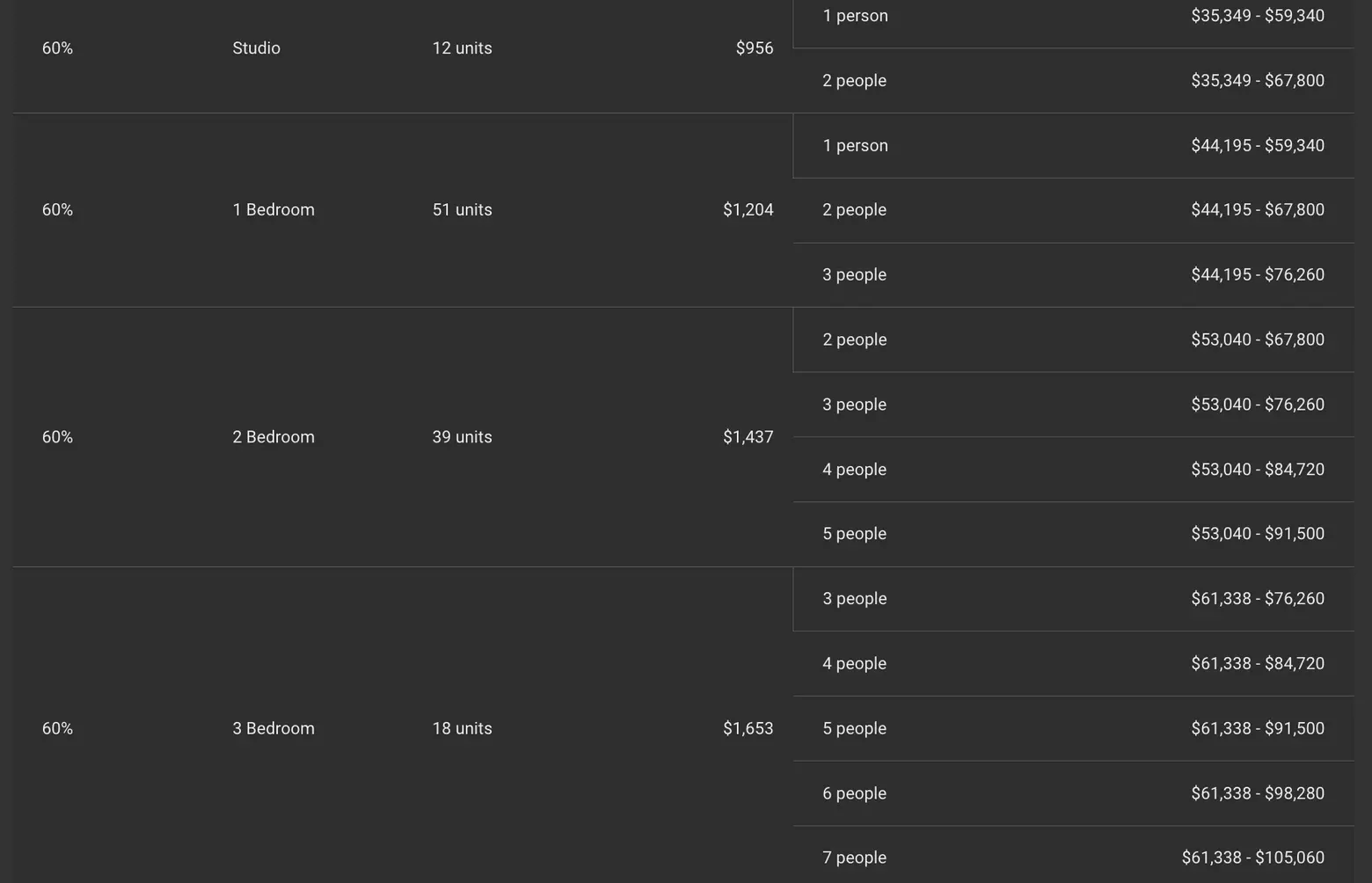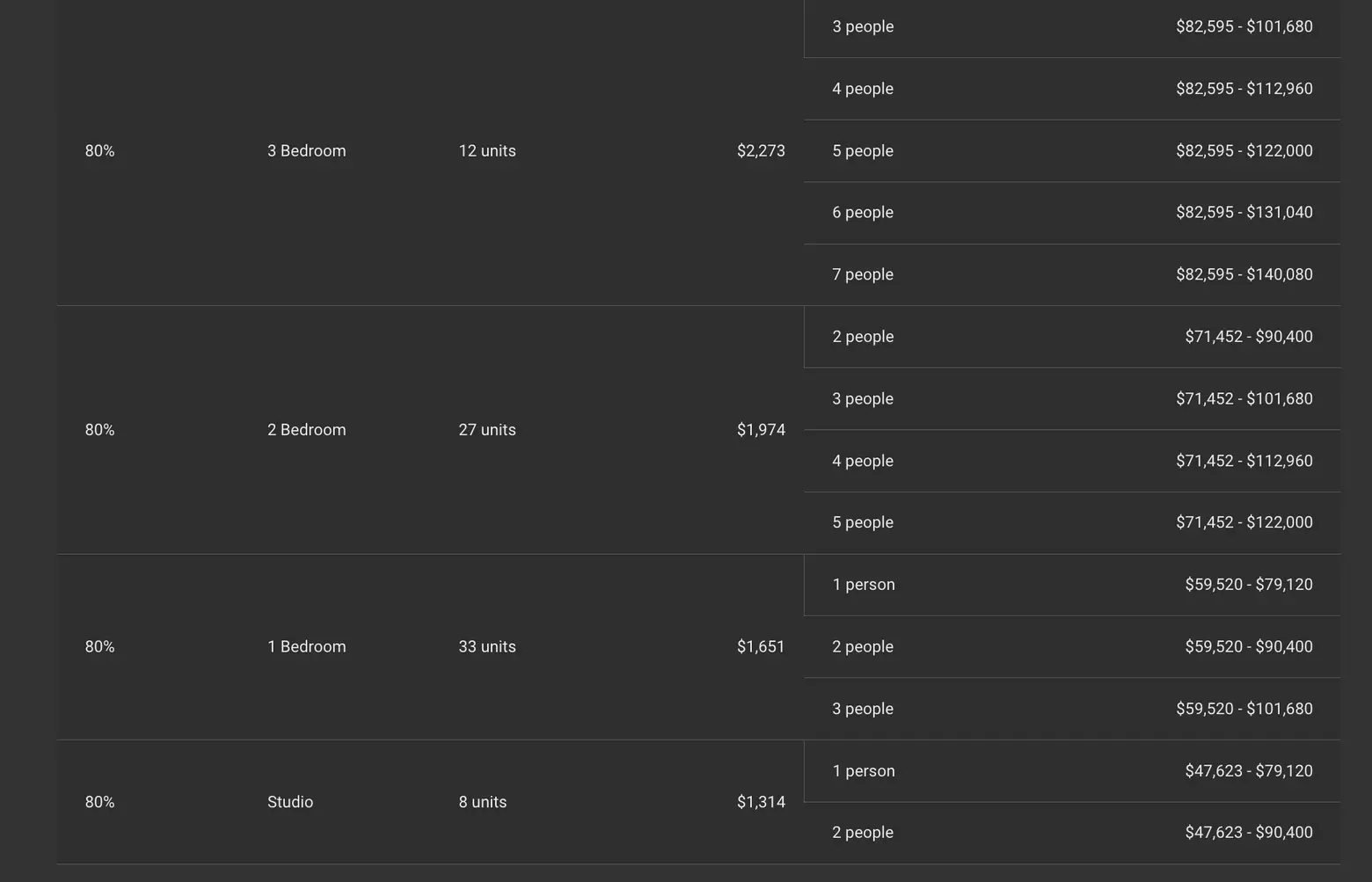 Qualifying New Yorkers can apply for the apartments until August 16, 2023. Preference for 50 percent of the units will be given to residents of Brooklyn Community District 5. Complete details on how to apply are available here. Questions regarding this offer must be referred to NYC's Housing Connect department by dialing 311.
If you don't qualify for the housing lotteries mentioned, visit CityRealty.com's no-fee rentals page for other apartment deals in the city.
RELATED: