1932 map illustrates a vibrant nightlife during the Harlem Renaissance
Map courtesy of Beinecke Rare Book & Manuscript Library
During the Harlem Renaissance, some of the greatest black jazz musicians, poets, artists and writers of all time emerged in New York City between the 1920s and 30s. Thanks to an animated map acquired by Yale's Rare Book and Manuscript Library, we can get a sense of the vibrant nightlife of Harlem during this time in history (h/t Slate). This original pen-and-brush map was drawn by Elmer Simms Campbell, one of the first commercially successful, and syndicated, African-American cartoonists in the country. The map faces southwest, bound by 110th Street, and highlights the main attractions on Lenox and Seventh Avenues.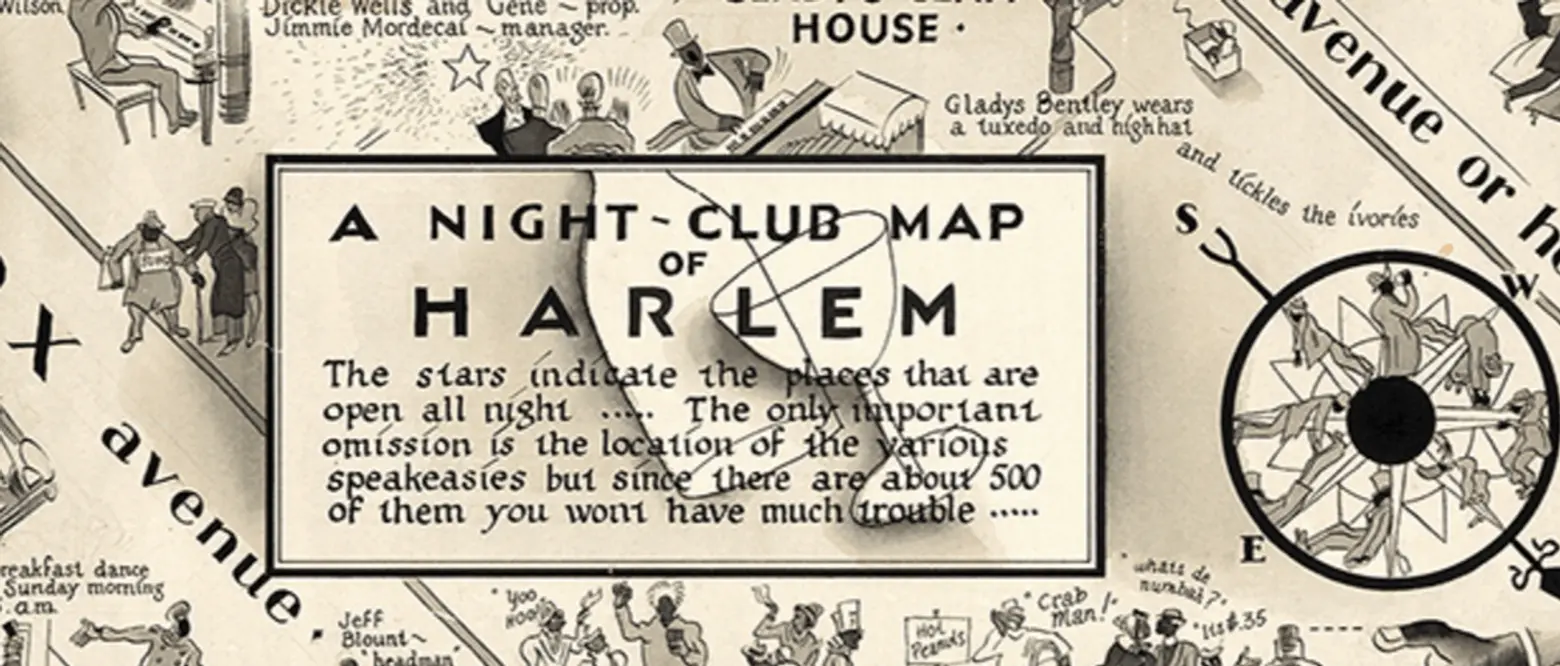 In addition to highlighting the favorite bars and dance halls at the time, Campbell also provides some advice for the user of the map. Next to Club Hot-Cha, the illustrator warns "nothing happens after 2 a.m" and to "ask for Clarence." In the middle, the map instructs the reader: "The stars indicate the places that are open all night…the only important omission is the location of the various speakeasies, but since there are about 500 of them you won't have much trouble…"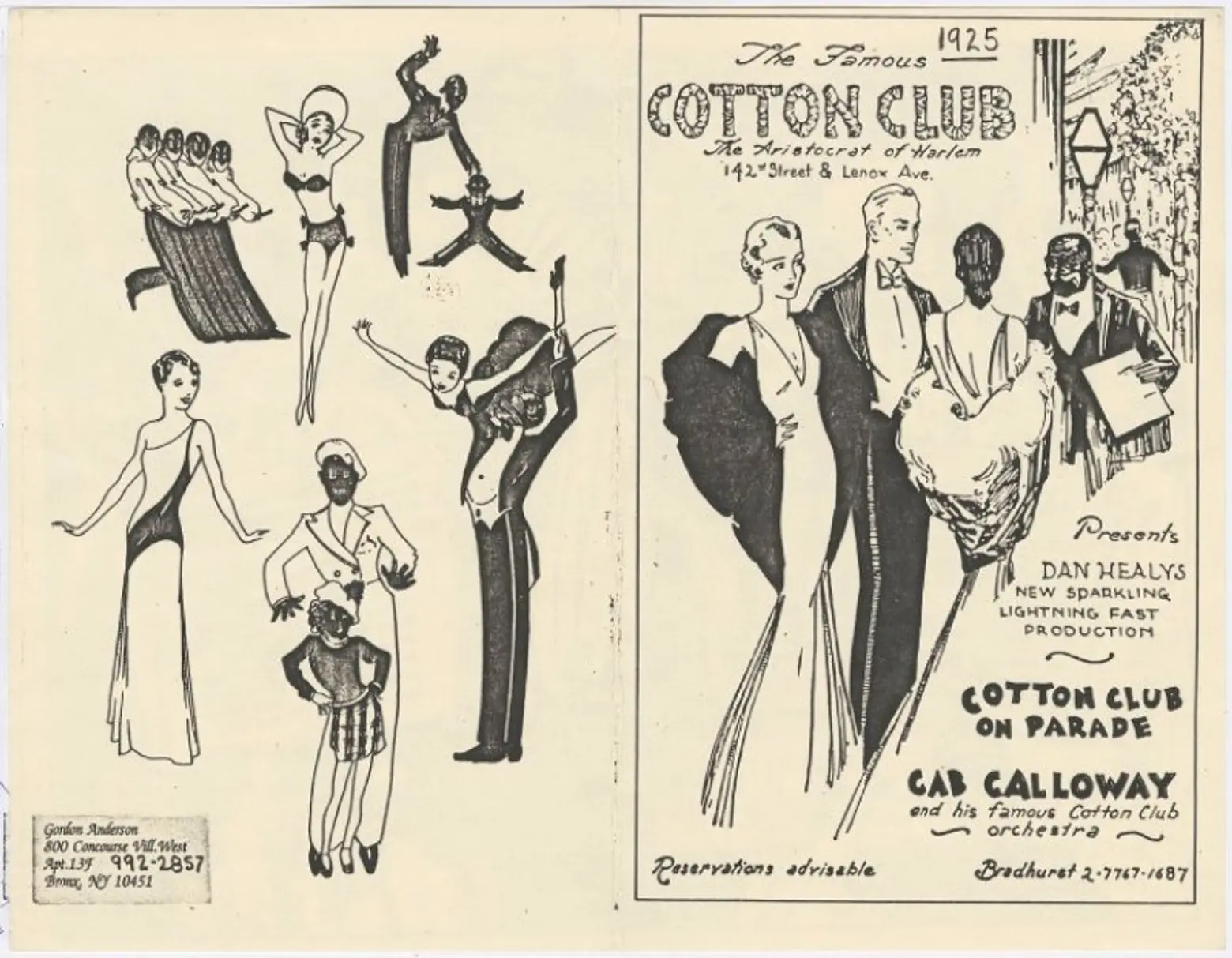 Advertisement of the Cotton Club from 1925 via NY Public Library
The artist, more familiarly known as E. Simms Campbell, produced artwork for Esquire, as well as Cosmopolitan, the New Yorker and Playboy. This nightlife map appeared in Manhattan magazine as a centerfold. It highlights now-famous nightclubs like the Cotton Club, where Campbell was friendly with a musician that performed there.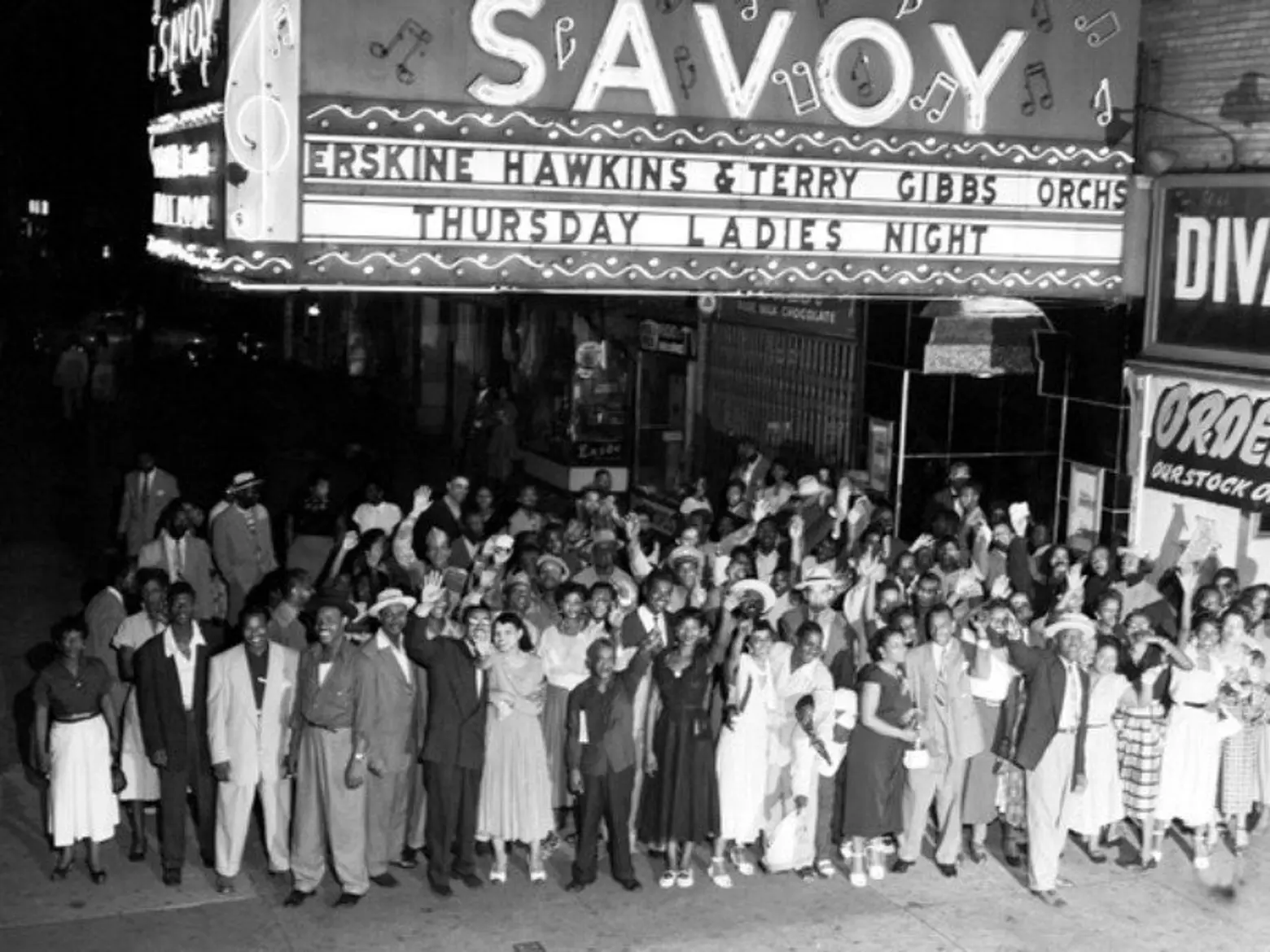 Harlem's Savoy Ballroom via the Savoy Story Series
Harlem's Savoy Ballroom is also illustrated, a place where dancers perfected the famed "Lindy Hop."
After first acquiring the map last spring, Melissa Barton, curator of Yale's James Weldon Johnson Memorial Collection, said the literary movement is very much connected to Harlem's nightlife. "It might seem like the literary movement that made Langston Hughes and Zora Neale Hurston household names and Harlem's night club scene in the 1920s and 1930s are unrelated, but they are in fact both essential features of the tremendous cultural outpouring we call the Harlem Renaissance," she said.
[Via Slate]
RELATED: