You can stay overnight at Bryant Park's Winter Village this Valentine's Day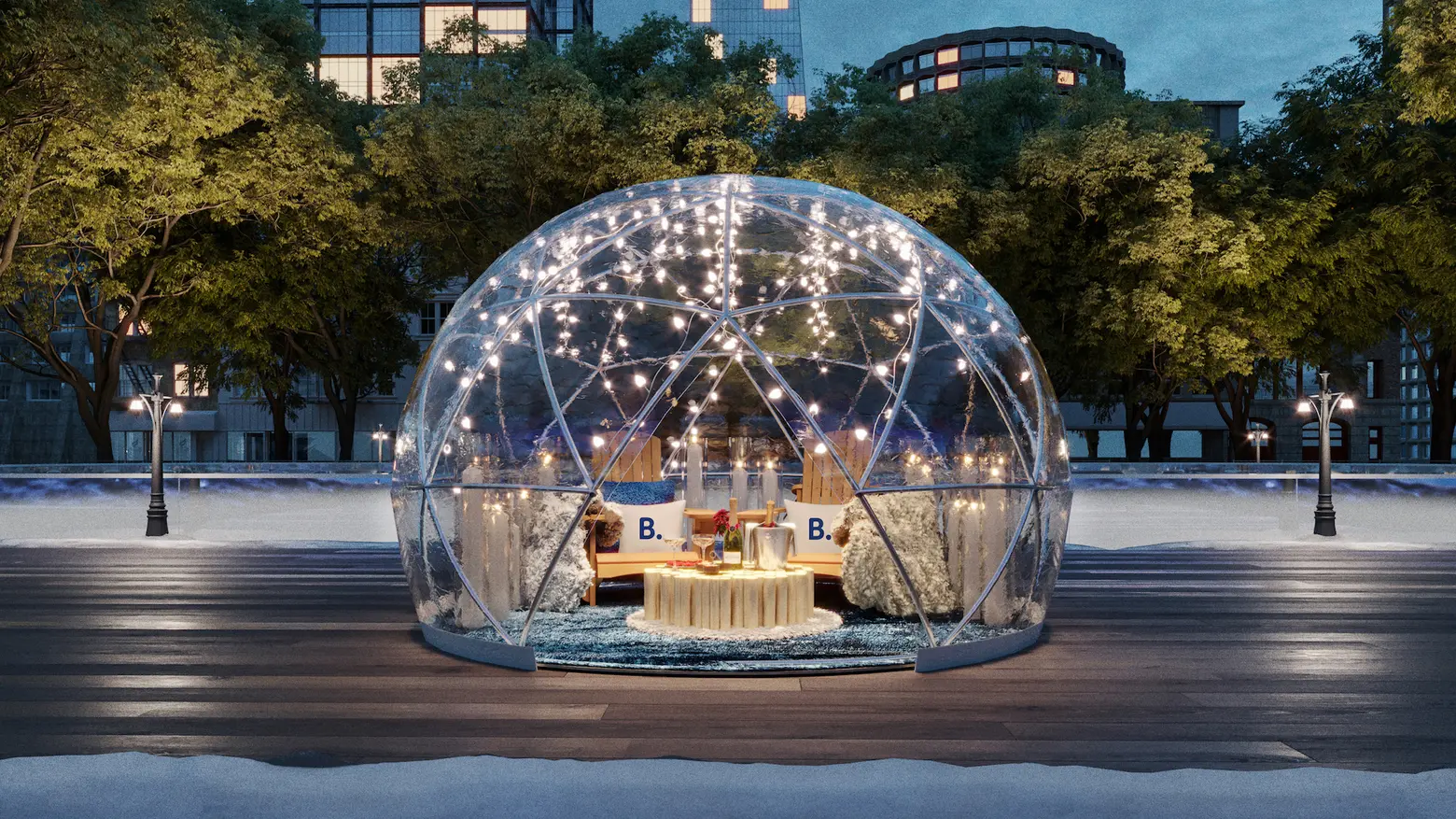 All images courtesy of Booking.com
Travel company Booking.com is transforming Midtown's Bryant Park into a unique overnight experience this Valentine's Day. As part of its "Love Letters to America" campaign, the company is celebrating cities across the U.S. that have been hit hard by the coronavirus and inviting others to share adventures they are looking forward to once it's safe to travel again. As a tribute to the Big Apple, Booking.com has converted the Polar Lounge at the Bank of America Winter Village into an après ski-inspired chalet, available to book for two nights only on February 13 and February 14.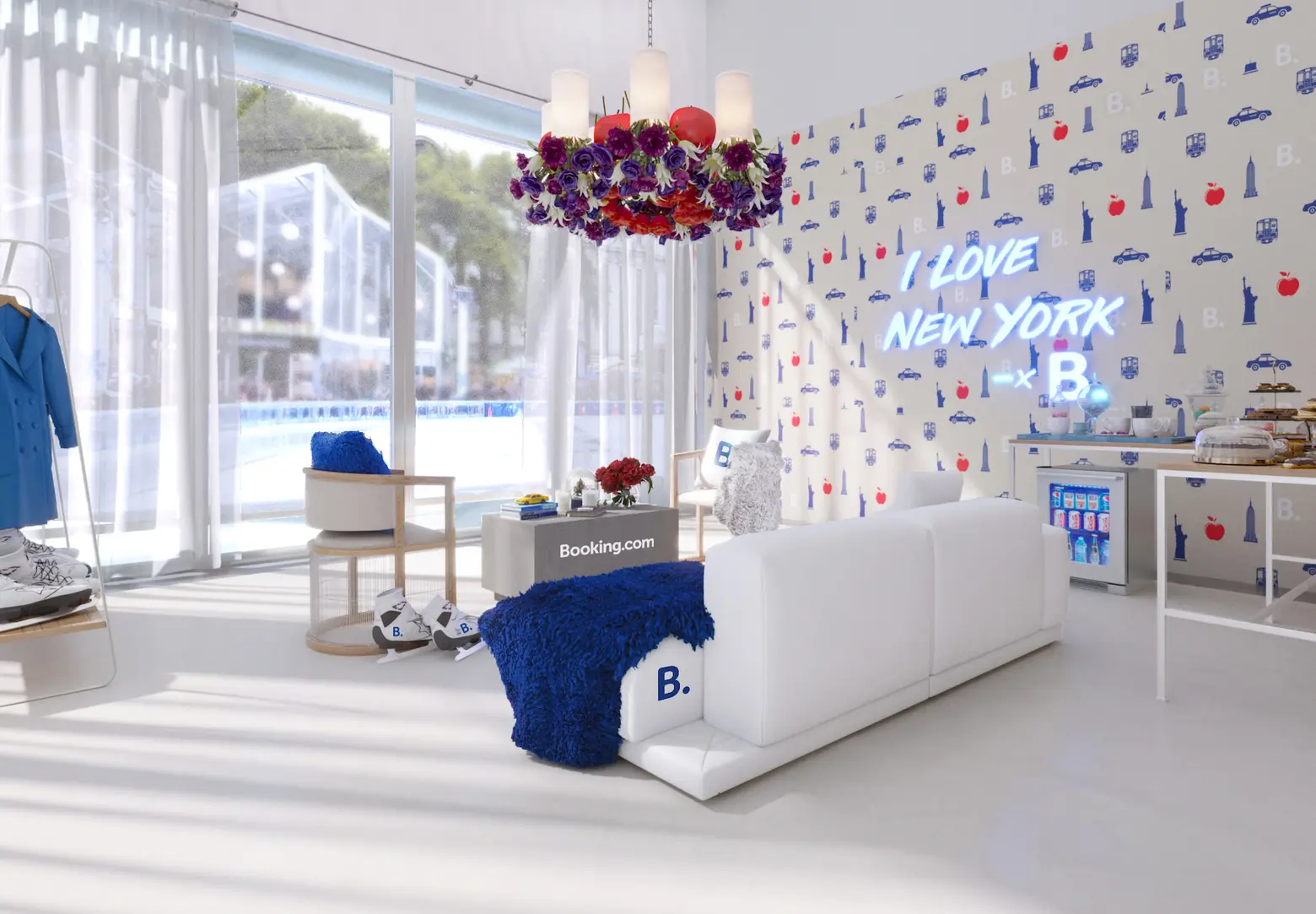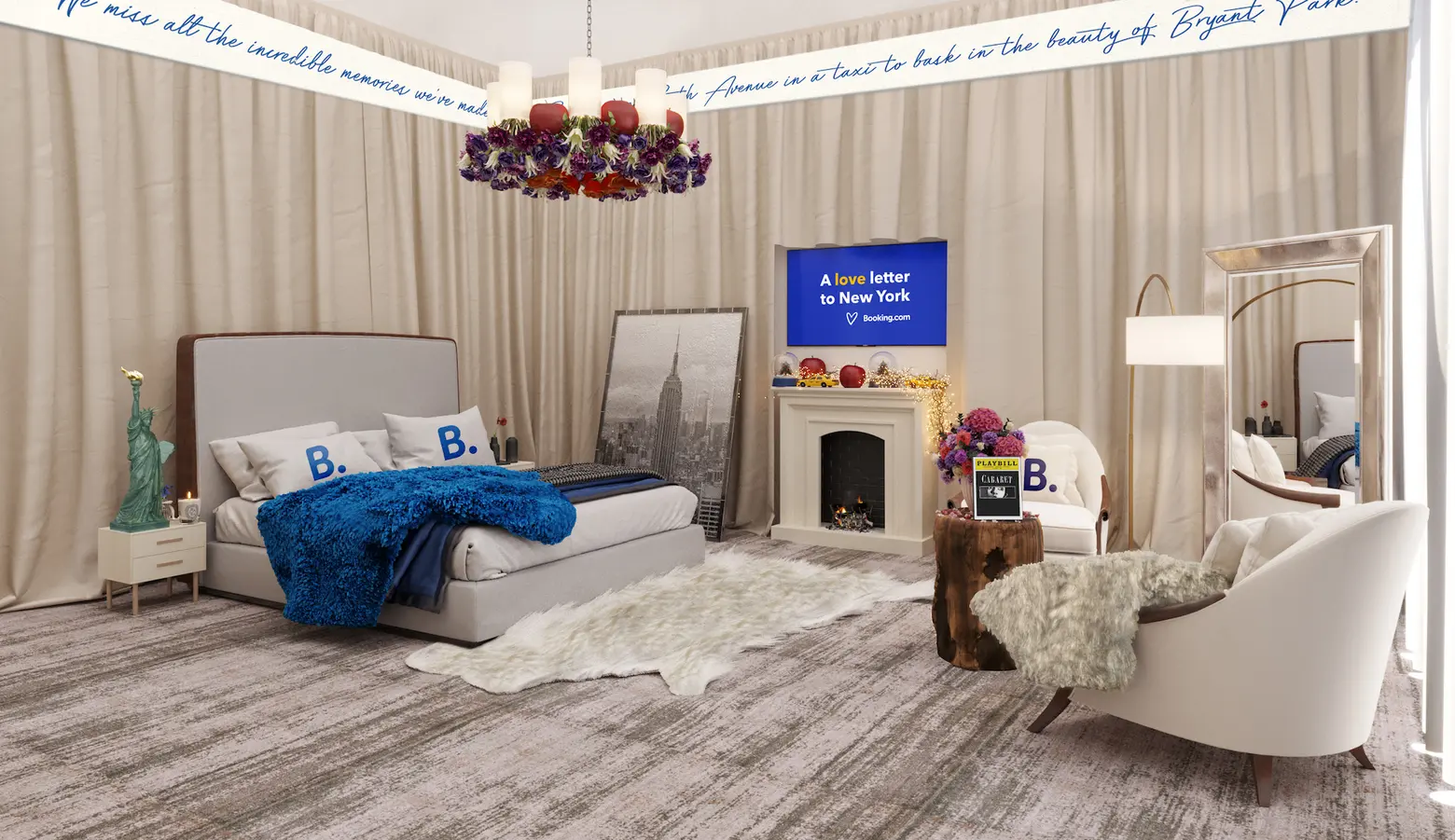 Typically the private party space inside the park's skating pavilion and adjacent to the rink, the Polar Lounge will temporarily become a custom-designed one-bedroom suite. Guests will enjoy a "safety-first" itinerary that includes hot chocolate in a private heated igloo, snacks from the Curling Cafe, shopping vouchers for the Winter Village Shops, and dinner and drinks from Bryant Park Grill. The experience also involves a private ice skating session at Bryant Park's iconic ice rink at midnight.
There are only two overnight stays available to book, one on February 13 and one on February 14. The booking window opens at 2 p.m. on February 12 on a first-come, first-serve basis. The stay is available for $14.21 per night. Learn more about the experience here.
"As we begin a new era in 2021 and look toward a more hopeful future together, Booking.com invites Americans to show some love for the cities that need it, and reminds Americans that travel can help uplift and impact the places that are so special to us," Arjan Dijk, Senior Vice President at Booking.com, said.
"Love Letters To America spotlights cities across the country that we've all been dreaming of reuniting with, giving everyone the opportunity to profess their love this Valentine's Day."
All photos courtesy of Booking.com