Yayoi Kusama and Kiki Smith to create floor-to-ceiling mosaics at new Grand Central Madison terminal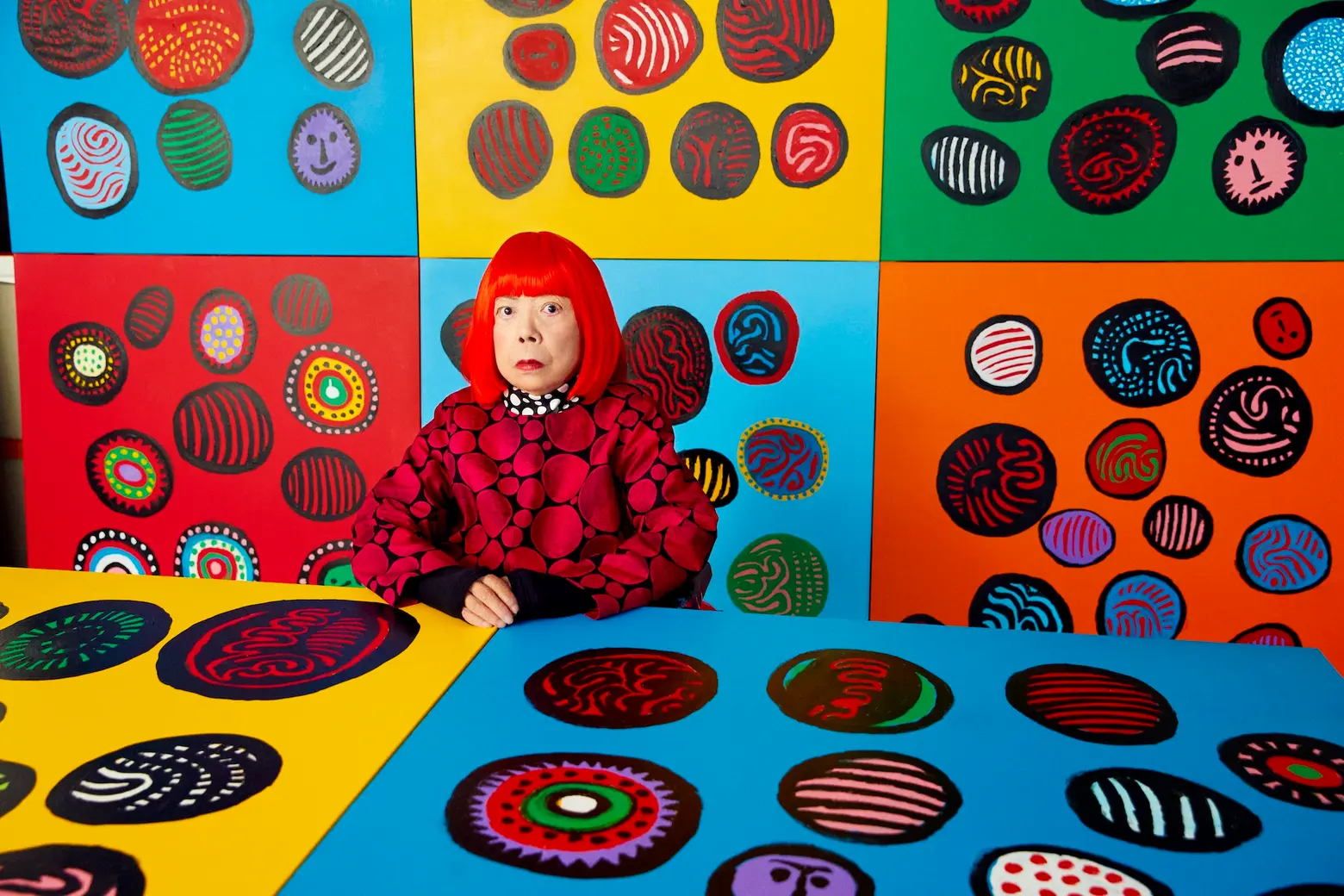 Yayoi Kusama, 2020 Photo by Yusuke Miyazaki © YAYOI KUSAA Courtesy Ota Fine Arts, Victoria Miro, David Zwirner
The Metropolitan Transportation Authority has tapped two contemporary artists to create permanent artwork for the long-awaited 700,000-square-foot Long Island Rail Road terminal opening at Grand Central this year. MTA Arts & Design, the agency responsible for commissioning public art in subway stations, announced artists Yayoi Kusama and Kiki Smith will design site-specific floor-to-ceiling mosaics for the new terminal, dubbed Grand Central Madison.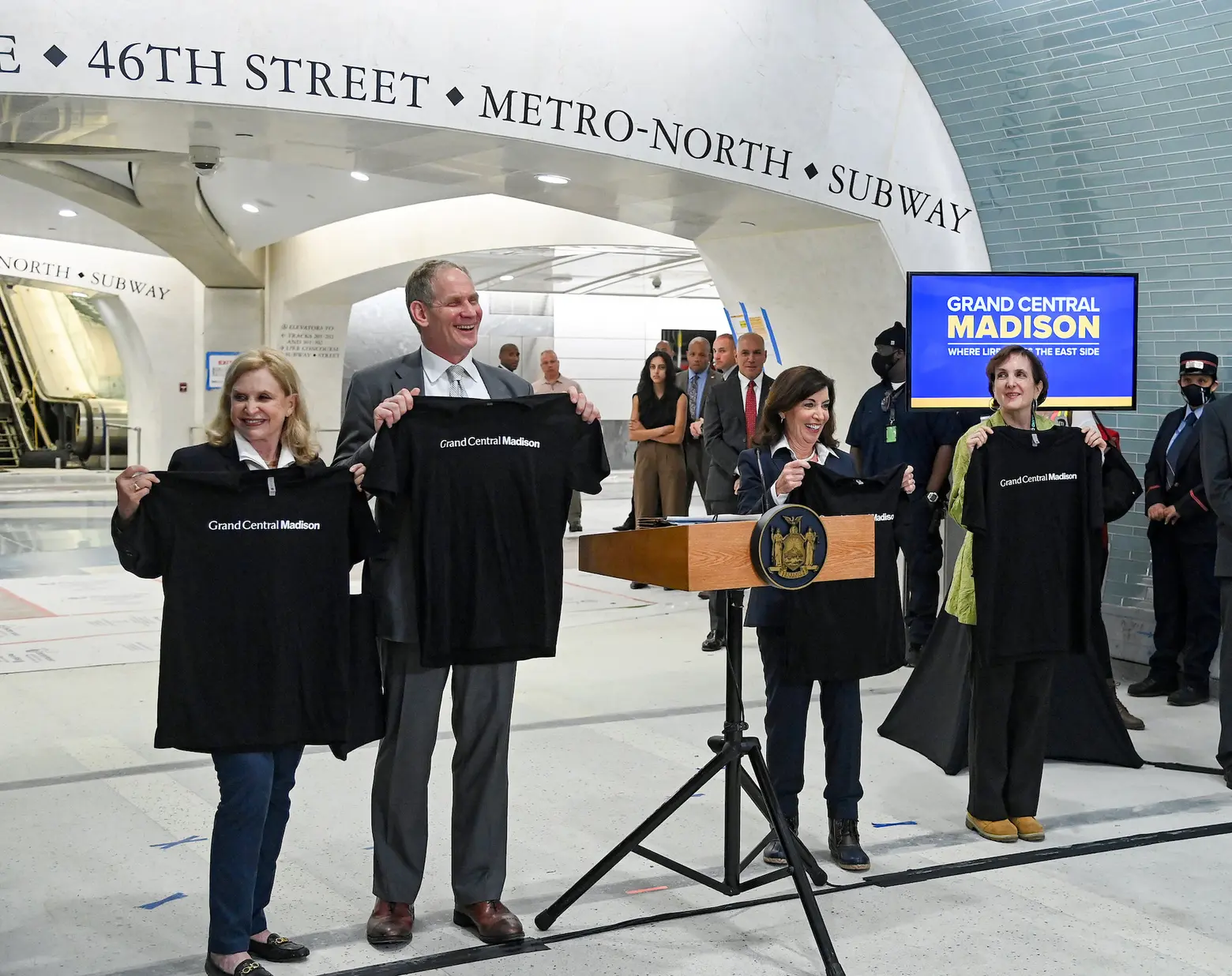 Photo courtesy of Marc A. Hermann / MTA on Flickr
"The upcoming unveiling of the new Grand Central Madison terminal, featuring floor-to-ceiling mosaics will not only mark the most transformative change to the Long Island Rail Road in over a century, but will serve as a symbol of New York's world-renowned arts and culture scene," Gov. Kathy Hochul said. "Public art is a staple of this city, and we are excited to bring it to the Long Island Rail Road for all New Yorkers to enjoy during their commute."
Kusama and Smith are both world-renowned artists with ties to New York City. Kusama lived and worked in the city from 1958 to 1975, and it was here that she created some of her most defining works, including her distinct Infinity Net and Infinity Room installations, according to the New York Times.
Last year, Kusama opened an installation at the New York Botanical Garden called Kusama: Cosmic Nature, a collection of work that includes the Japanese artist's famous polka-dot pumpkins, large flowers, and the Narcissus Garden.
Smith is a longtime resident of New York, first moving to the city from New Jersey in 1976. She is known for her large-scale bronze sculptures of the female figure, and more recently, her fascination with flora and fauna.
Kusama and Smith were selected through a "competitive artist selection process," according to a press release. After being selected, artists were tasked with developing site-specific proposals that blended well with the terminal's architectural design and future use as an LIRR terminal.
Originally known as East Side Access, the Grand Central Madison project was first envisioned in the 1960s and was delayed for years until construction began in 2006. The estimated cost of the entire project is estimated to be nearly $12 billion.
The new station will bring LIRR service to Grand Central Terminal, increasing service systemwide by 40 percent during morning peak service and significantly increasing reverse peak service. The terminal is expected to open to the public this December.
"Grand Central Madison is set to be the new must-see destination in Manhattan, and we are thrilled to include powerful and thought-provoking art by two incredible artists for everyone who passes through this new public space," Sandra Bloodworth, director of MTA Arts & Design, said. "These extraordinary original artworks will be part of the fabric of the city and will bring joy to all who travel through."
RELATED: