With $2.5 billion in Brooklyn real estate, Hasidic investors are a formidable gentrification driver
We hear so frequently about the players behind Manhattan's billion-dollar real estate projects and how foreign investors are pouring a global vault's worth of currency into New York City property, often shielded by LLCs. It's illuminating to get a closer look at the city's larger real estate landscape–one that has changed so much in recent decades–and learn who's behind the soaring property values, skyrocketing rents, frenzied flipping and veritable horse-trading that has driven the unprecedented and transformative gentrification beyond Manhattan's rarified development scene.
A recent story by The Real Deal titled "Learning and earning: Hasidic Brooklyn's real estate machers" reveals that a huge slice of the borough's real estate pie is owned by the Hasidic community. The ultra-orthodox sect reportedly includes some of Brooklyn's wealthiest property owners, to the tune of $2.5 billion.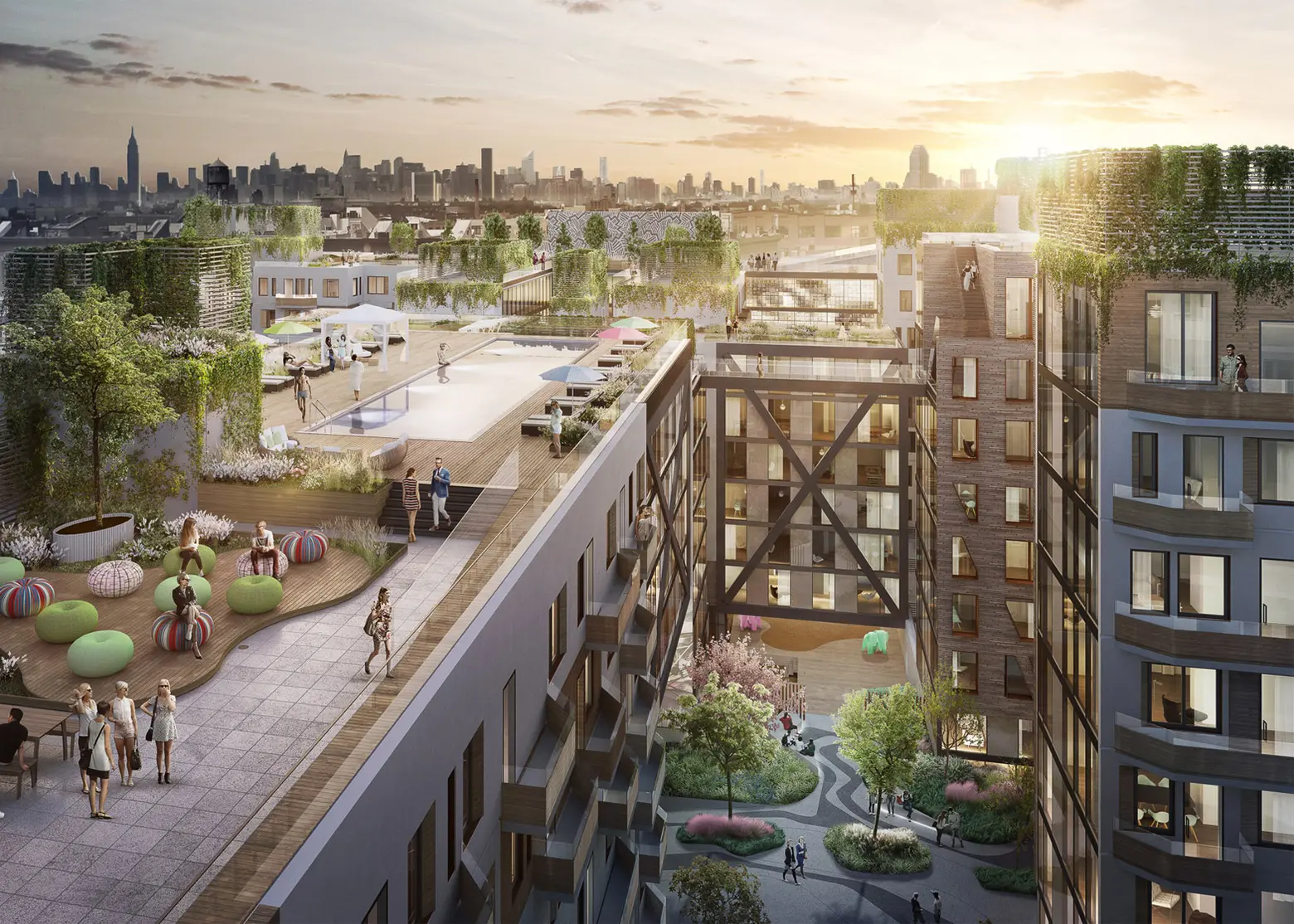 Renderings of the massive Rheingold Brewery project in Bushwick. Image via ODA Architects.
According to TRD's analysis of property records, in the past decade Hasidic investors have spent more than $2.5 billion on acquisitions in five of the fastest-growing Brooklyn neighborhoods: Williamsburg, Greenpoint, Bushwick, Bedford-Stuyvesant and Borough Park–neighborhoods that have seen sale prices jump as much as 70 percent in the past decade.
Among the most active property owners in Brooklyn are Rabsky Group and Yoel Goldman's All Year Management, for example, which have forged an empire that owns an enormous amount of the property in those neighborhoods. These developers have been involved in increasingly ambitious projects in recent years, including the Rheingold Brewery development in Bushwick and more than 140 rental buildings.
The insular community often does its big deals behind LLCs, so the biggest players are far from household names. A WNYC podcast interview with TRD associate web editor Mark Maurer refers to the "labyrinth of LLCs" that can be traced back to this group of owners. Between 2008 and 2016, the average sale price of an apartment in Williamsburg doubled; the average sale price rose 68 percent in Bedford-Stuyvesant; average rents in Bushwick jumped over 70 percent–in effect, totally transforming the rental market in those neighborhoods. The Hasidic "clandestine empire" led the charge and "let the market explode after that," making more deals than even big-spending developers like Forest City Ratner, Two Trees Management and Spitzer Enterprises.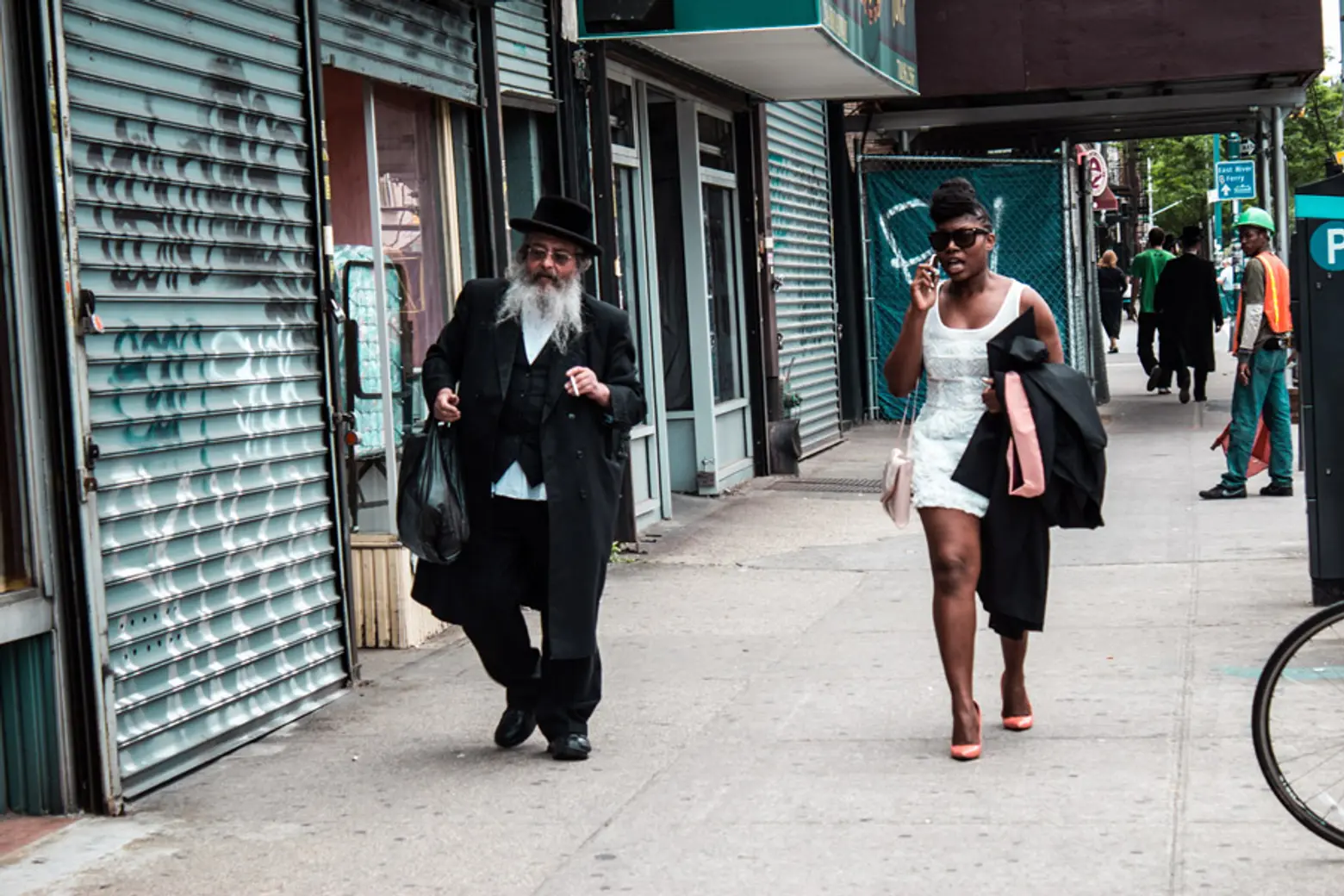 The community has been relentless at forging change in the aforementioned neighborhoods. The Satmar sect was a huge lobbying force behind the Williamsburg-Greenpoint rezoning of 2005 that transformed the section of Williamsburg along the East River and ushered in the area's luxury condominium and rental boom.
Though Hasidic landlords are mostly focused on the middle-market property level, they're definitely buying and flipping, using strategies like the 1031 deferred tax exchange and other enormously profitable dealmaking strategies we often associate with Donald Trump and other high-profile developers. "They use their construction savvy to get projects moving, and they later sell them at a premium." So, flipping? In a word, yes. And given the trajectory of projects like the Rheingold Brewery development, where residential rents are expected to be as much as $5K a month for a three- or four-bedroom home, "these activities have accelerated the pace of gentrification."
Some among their ranks are more notorious; controversial owners have run afoul of the city for allegedly taking tax abatements like 421-a, then not offering rent-regulated leases to tenants, for abusing preferential rent rules, and being on the receiving end of multiple lawsuits.
But unlike Mr. Trump, the Hasidic community would rather keep their real estate deals and their success under wraps. They eschew flashy displays of wealth–while working with both hard money lenders and, increasingly, major banks and other institutional lenders as well as sources like the Tel Aviv Stock Exchange, where Goldman, for example, has raised $166 million to date. "They believe their success happens because they're under the radar," a source told TRD. "Blessings come from God for staying private."
RELATED: