What do New Yorkers search for on Thanksgiving? Bakeries, BBQ, and bowling alleys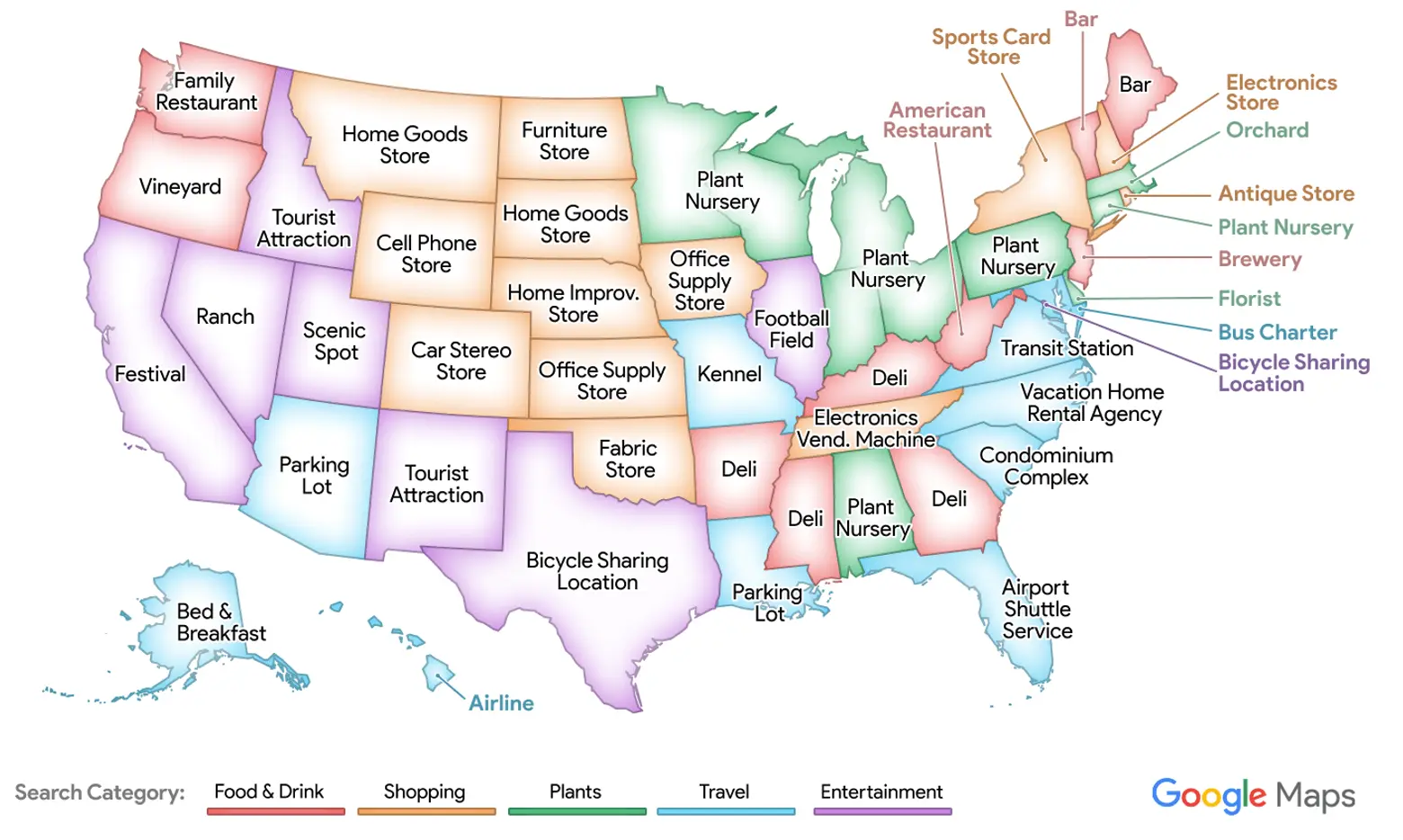 You might be frantically putting the finishing touches on the Thanksgiving feast, stockpiling the "homemade" cookies you'll bring for dessert, or making sure you've got the local pizza joint on speed dial, but Google News Lab knows what you're up to, of course. Based on data from Google Maps and an analysis of the number of times people request directions to a location, you can find out how fellow New Yorkers (or Angelinos, or Baltimoreans) are planning to spend the precious hours of holiday weekend time.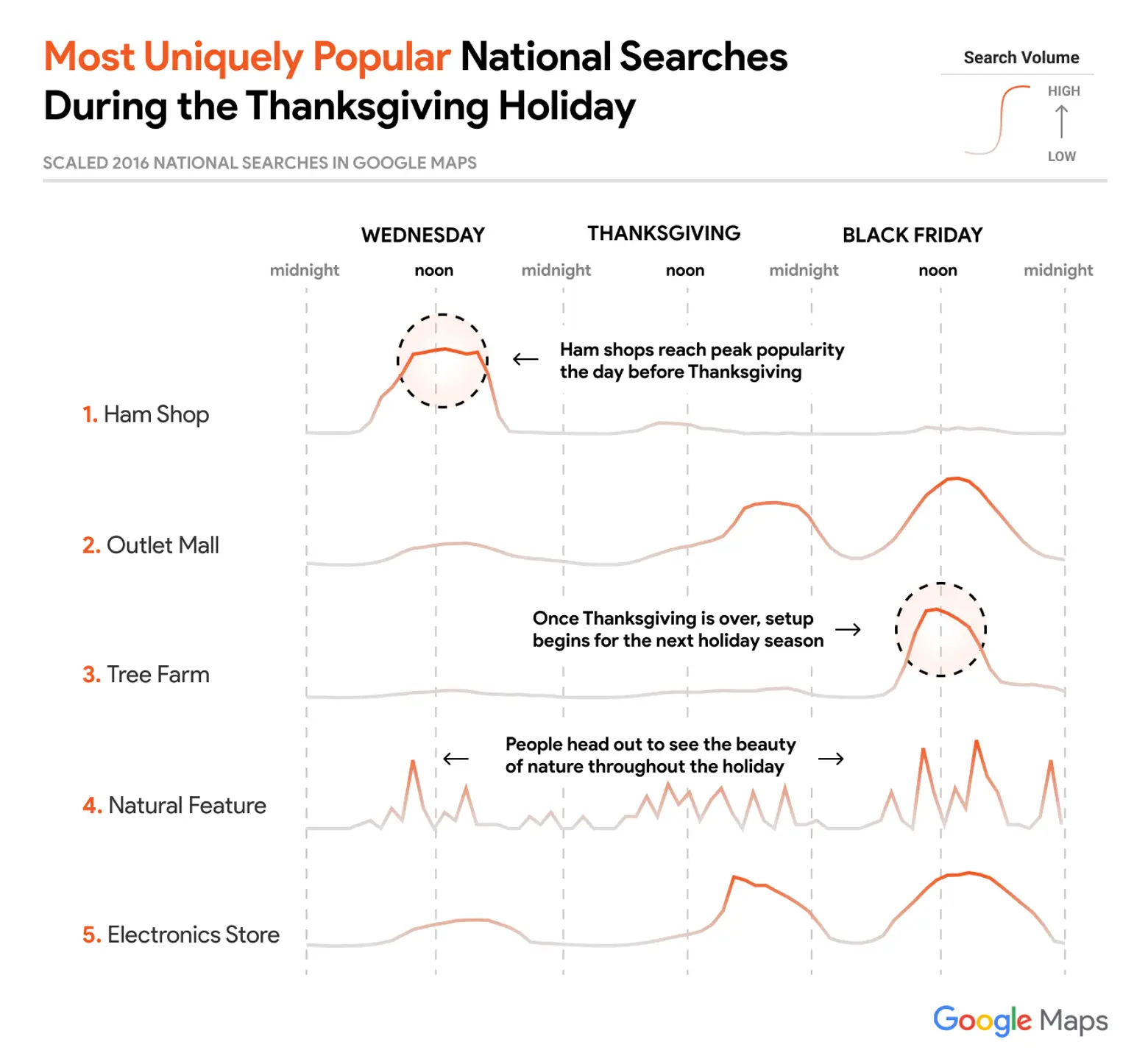 Apparently, after all the things everyone's looking for, New Yorkers are uniquely searching for a sports card store (we're not even sure what that is, which may explain all the search action).
Whether it's being in an unfamiliar place or just overstuffed confusion, Americans seek help finding their way to a variety of food and drink sources over the three-day weekend. The chart above shows which search requests are unique to various U.S. cities. A quick comparison reveals that while many other cities are hunting for the liquor store, New Yorkers apparently have that information memorized. Unique searches in the Big Apple involve baked goods, BBQ, chicken, Chinese and pizza.
After the boredom sets in, uniquely-sought entertainment sources searched include nightclubs in Miami and live music in Chicago. New Yorkers, on the other hand, are heading to the skating rink and the spa. We're also looking for a bowling alley (because we forgot it was turned into a condo).
Shopping, now there's one thing New Yorkers can't get enough of. It seems that's a common affliction: "Clothing store" is the top search in most cities listed, Black Friday included, while Houston, with more space to fill, heads to the furniture store.
RELATED: