Westchester County's First Certified Passive House is a Modern Renovation with Harbor Views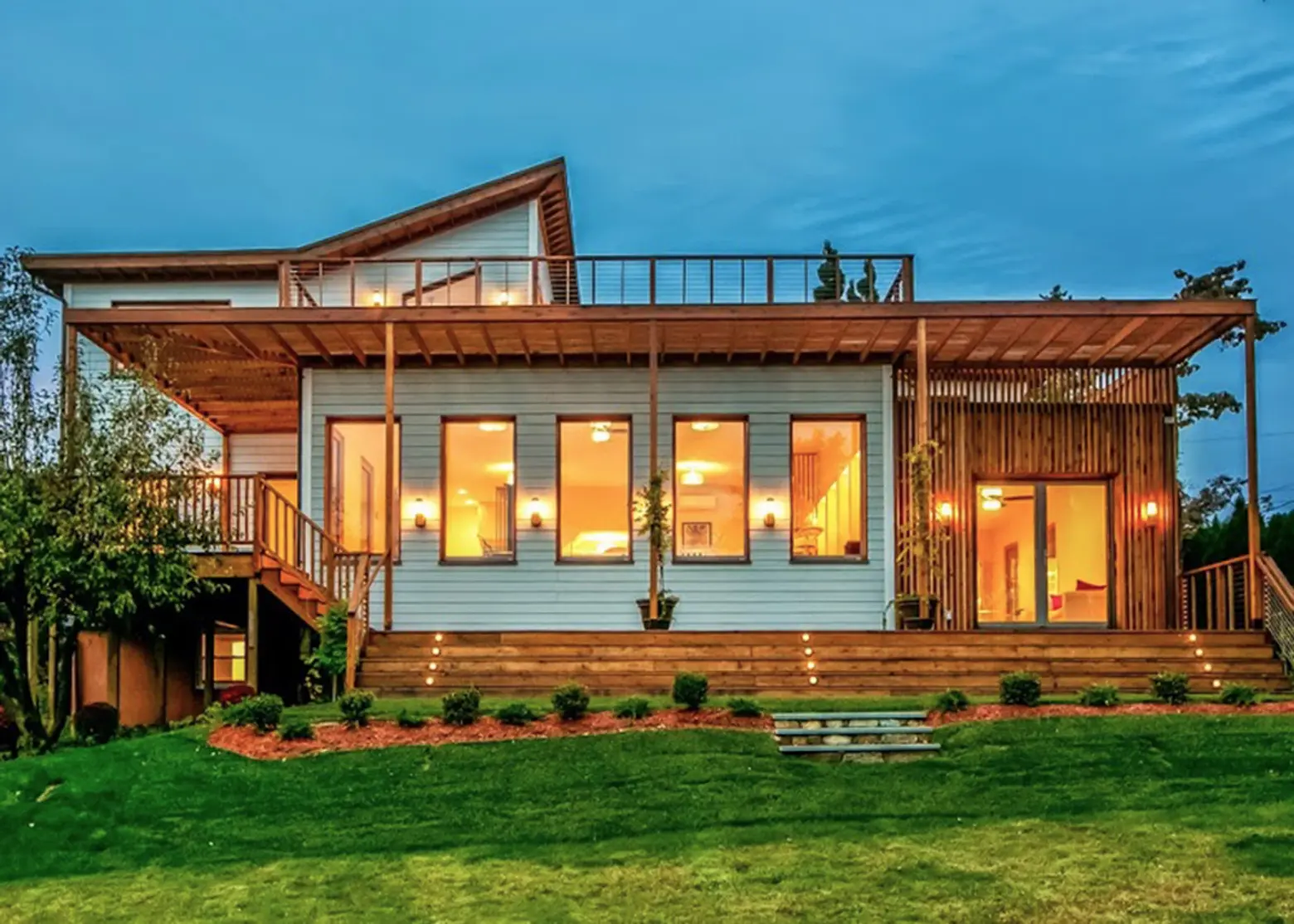 Andreas M. Benzing, LEED-certified vice president of the New York Passive House, was the architect in charge of Westchester County's first-ever passive home. Located in a close-knit community in Mamaroneck Harbor, this ultra energy-efficient split-level is actually a re-do of a gutted 1960s home. A modern temple of natural wood and glass, the dwelling features bright modern interiors and takes passive energy from the sun.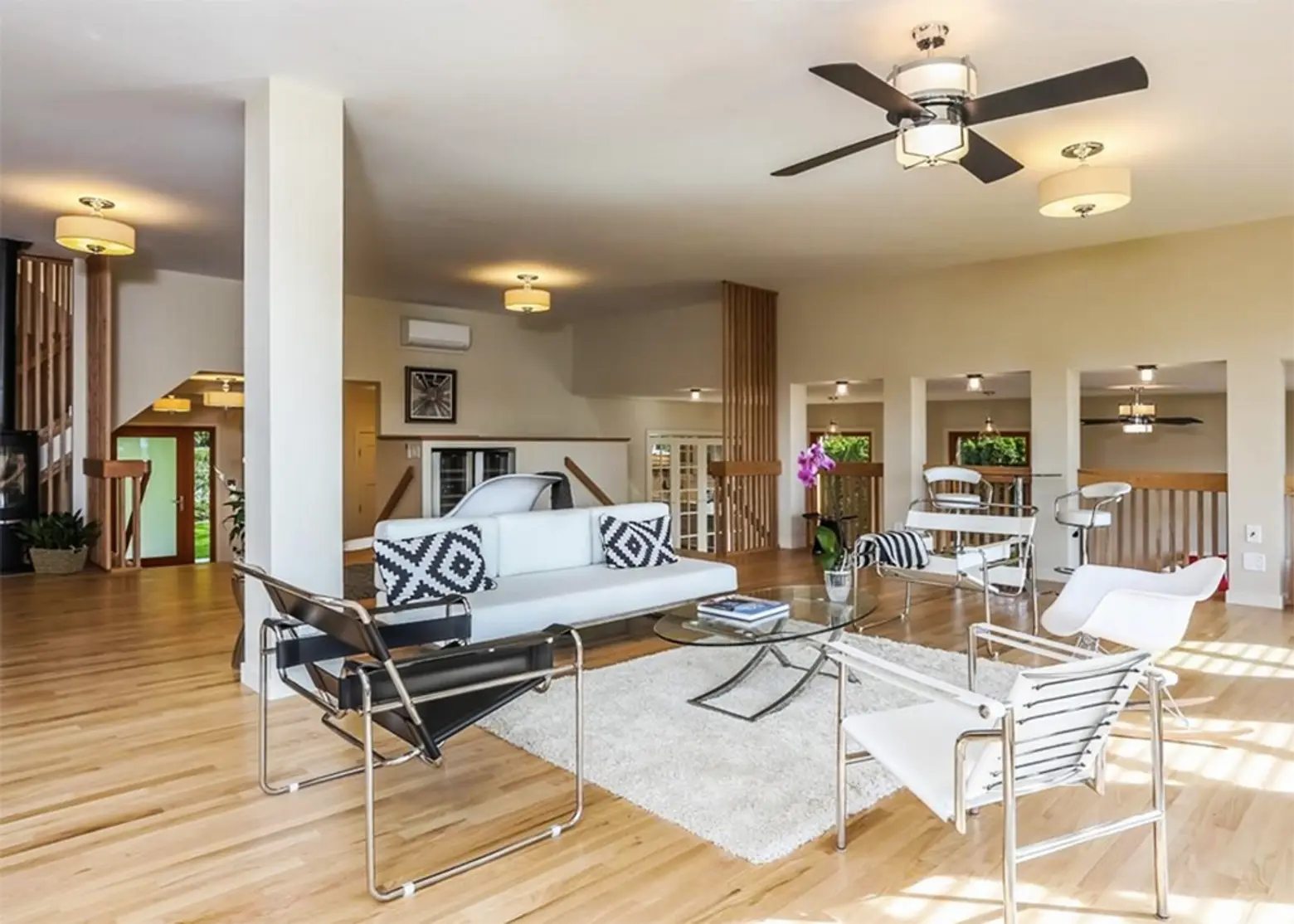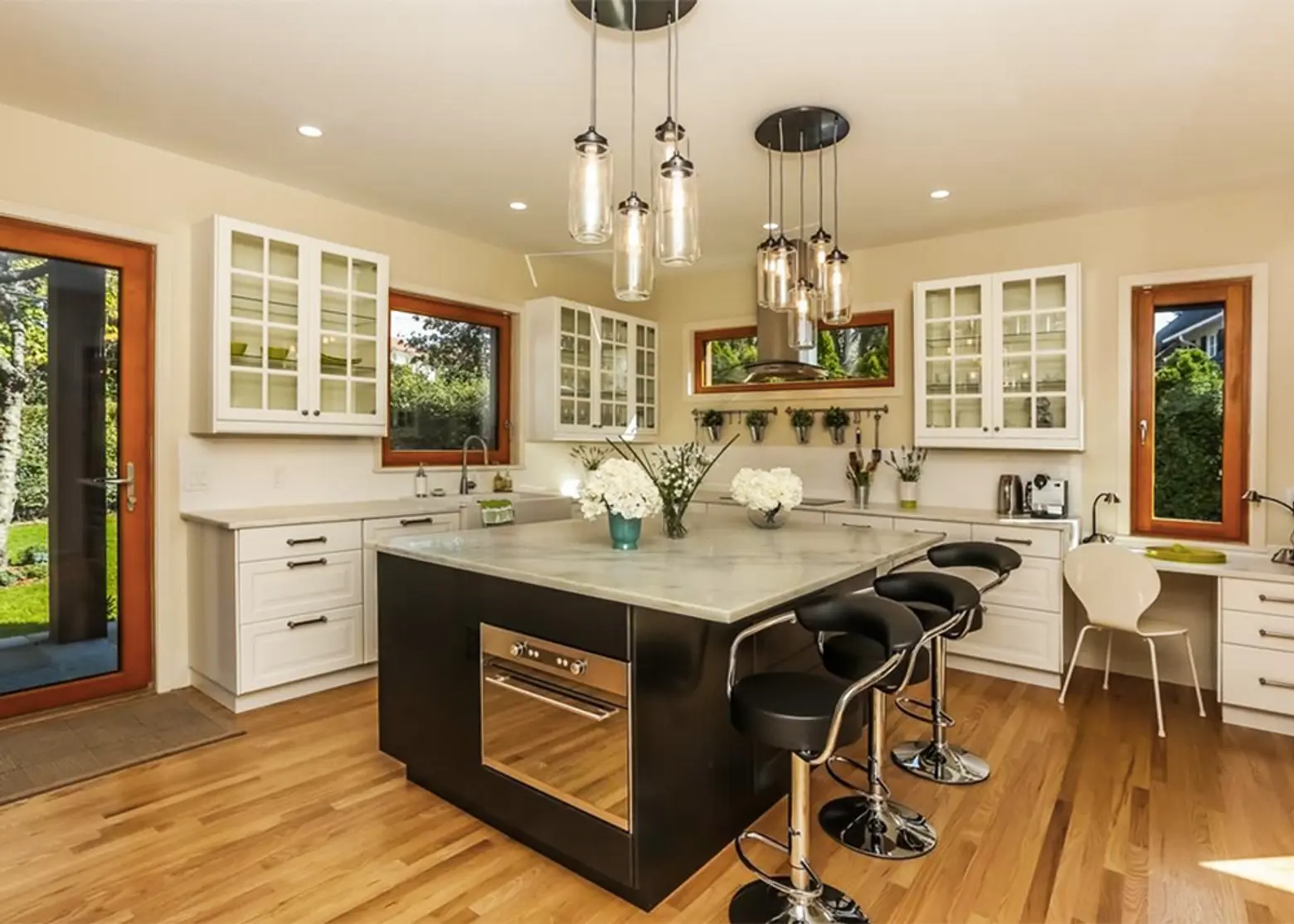 Renovated nine years ago, this beautifully efficient dwelling was designed according to Passive House standards. As a specialized architect and consultant, Benzing envisioned and supervised its rebuild and renovation, which features plenty of energy-efficient traits that reduce heating and cooling costs up to a whopping 90%. Taking advantage of passive solar energy, the house's orientation makes the most of the soft winter sun, while during hot summers it gets protection from shadings.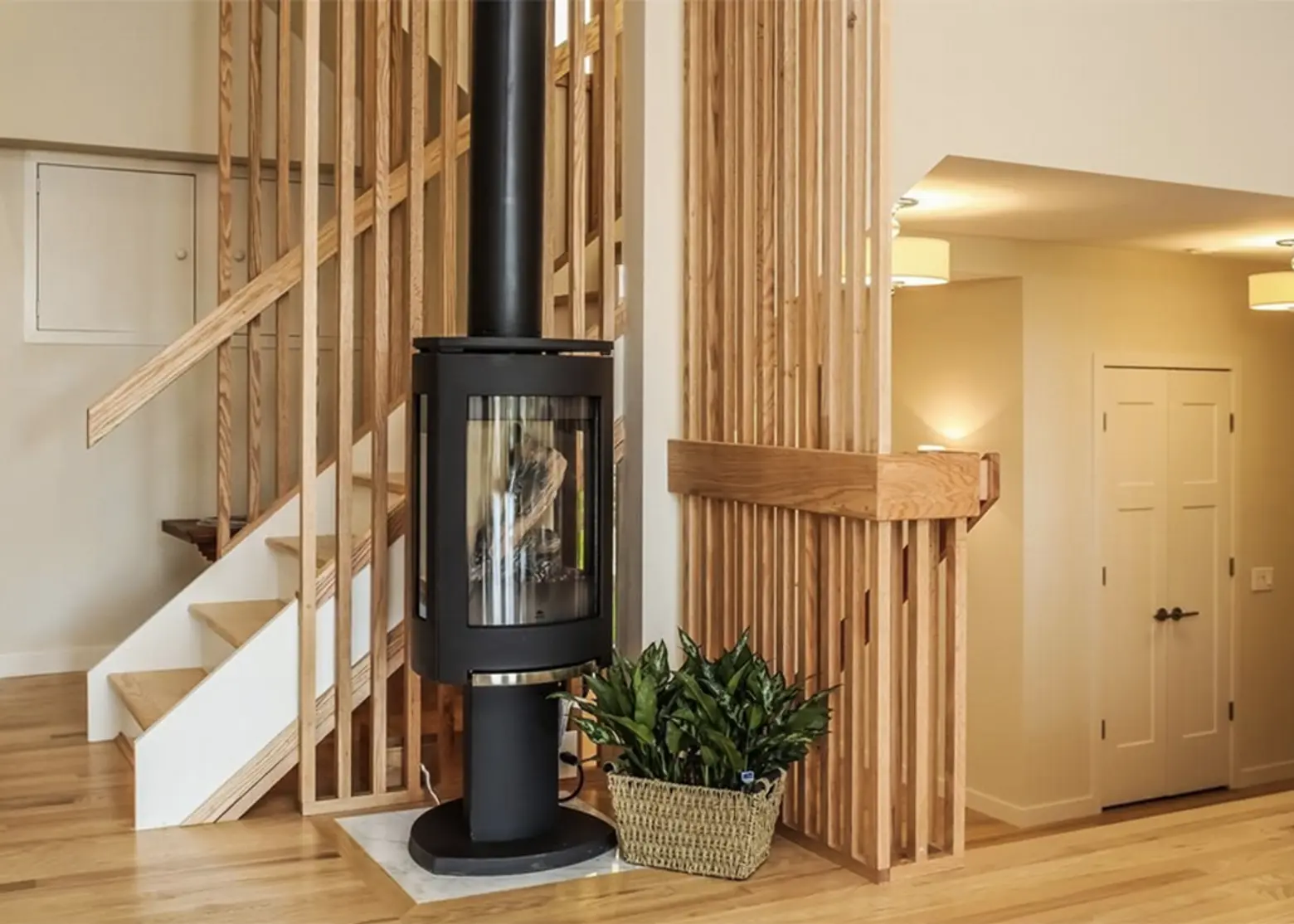 Powered by the sun, this brilliant home features super-insulated walls, windows, and doors that make it airtight and nearly soundproof. One of its most clever features is an energy-recovery ventilator that serves as the lungs of the house by constantly recirculating and refreshing the air inside. Homeowner Veronique Leblanc comments on this feature: "The air is totally renewed every three hours. It's so fresh–you don't have that urge to open a window when you get up in the morning."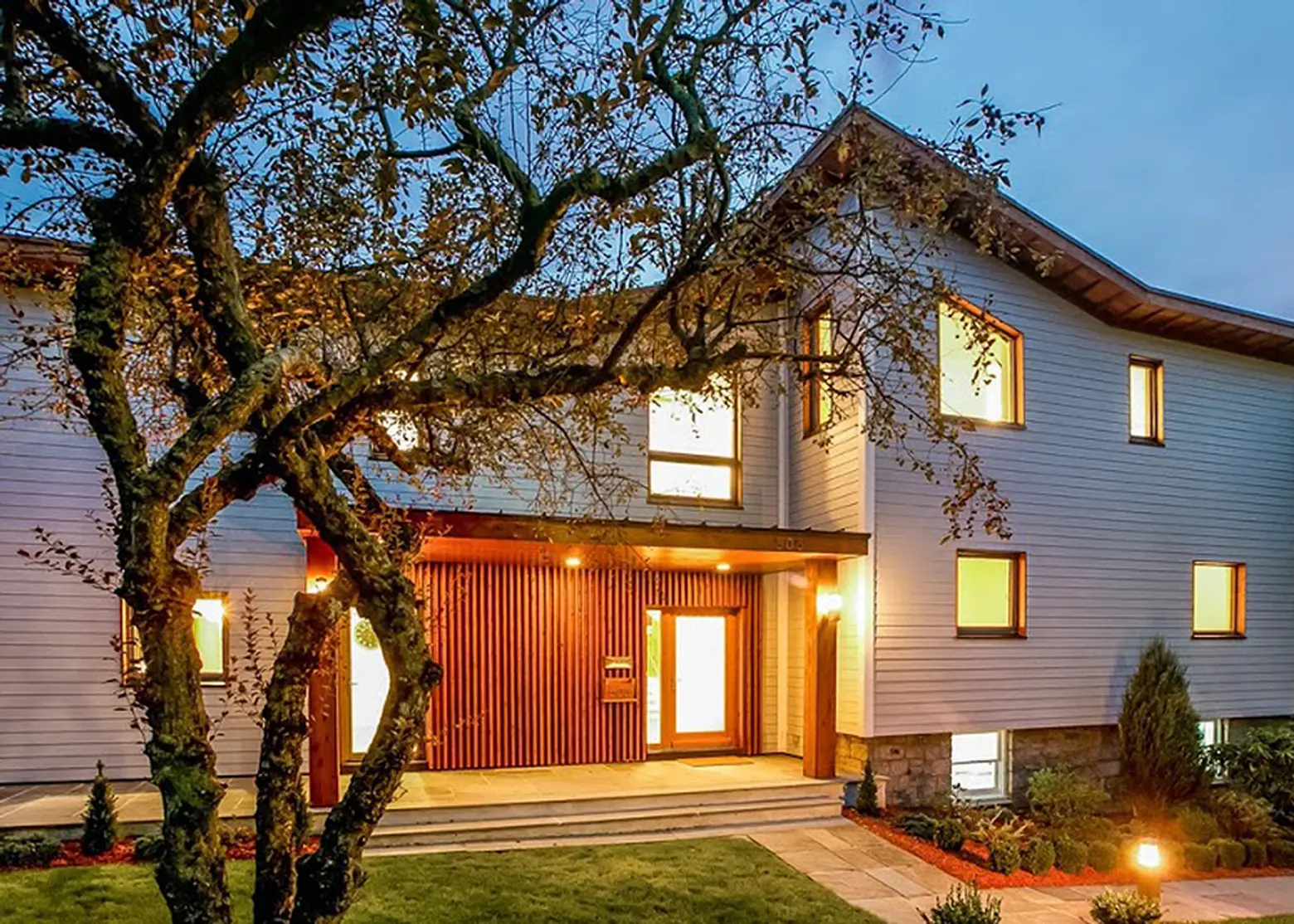 Situated on the waterfront and overlooking the majestic Mamaroneck Harbor, this beautifully renovated home brings in the outdoors in a passive, sustainable way.
See more passive buildings from Andreas M. Benzing here.
[Related: NYC's First Certified "Passive House" by FABRICA 718 is Lean, Mean and Incredibly Green]
Photos courtesy of Andreas M. Benzing