12 virtual things to do this week: Juneteenth, restaurants, Gowanus, and more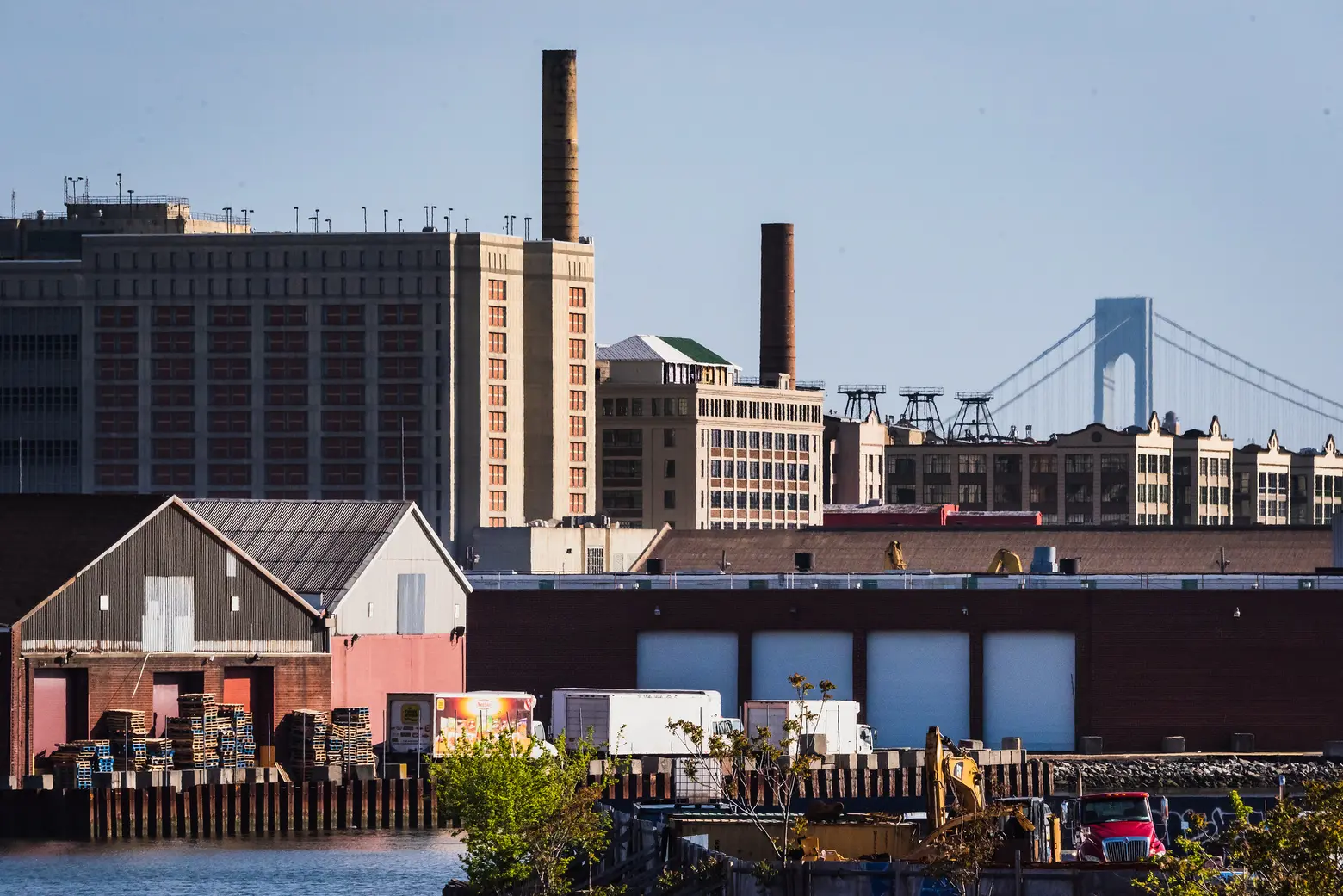 This week's roster of virtual events pays attention to our current times, from a look at how the restaurant industry reopens with chef Marcus Samuelsson to a special food-based conversation around Juneteenth. In addition, the 92Y continues its "92Y Confronts Hate" series, and the Brooklyn Botanic Garden streams a concert by composer-trombonist Craig Harris, whose music has been focused on the art of breathing since the fatal shooting of Michael Brown in 2014. You can also take virtual tours of Gowanus and the mansions of the Hamptons.
Reopening the NYC Restaurant World
Monday, June 15, 5:45pm; $10
Chef Marcus Samuelsson (and owner of Harlem's Red Rooster) will speak with Eater editor-in-chief Amanda Kludt about where the restaurant goes from here in this special 92Y event.
Anna Deavere Smith in Conversation with EW's Sarah Rodman
Monday, June 15, 7pm; Free
This evening, the 92Y will host a live conversation with celebrated playwright, actor, and professor Anna Deavere Smith as part of their new 92Y Confronts Hate series. "This timely discussion coincides with two of her most lauded works becoming available to stream: Twilight: Los Angeles, the filmed version of her 1994 one-woman play on the 1992 Los Angeles riots, will be aired on PBS's Great Performances. Notes from the Field, a 2018 film based on her play by the same name which explores racial inequality in the justice system, is currently available via HBO's online platforms."
Brooklyn Botanic Garden Art in the Garden: Craig Harris "Breathe"
Tuesday, June 16, 6pm; Free
For its inaugural Art in the Garden performance, the Brooklyn Botanic Garden will stream a recently recorded performance by composer-trombonist Craig Harris. As the event page explains, "Since the fatal shooting of Michael Brown in Ferguson in 2014, followed by the killing of Eric Garner in New York, Harris has felt an urgency to change the world through music. He has been paying particular attention to the concept of breathing." With recent events in mind, Harris, joined by pianist Peter Drungle, will perform a series of compositions titled Breathe "that look at the need for us all to breathe in order to survive as a society and as a planet."
Six to Celebrate Virtual Gowanus Walking Tour
Tuesday, June 16, 6pm; Free
As part of their annual Six to Celebrate program, the Historic Districts Council is bringing you a virtual walking tour of Gowanus. "Brad Vogel, Gowanus resident and co-founder of the Gowanus Landmarking Coalition, will explain what was designated and what remains to be done – with a side dish of Gowanus rezoning discussion and some superfund cleanup details for dessert."
ZAP!: A Virtual Tour of Post-Stonewall Gay Activists Alliance (GAA) Actions
Tuesday, June 16, 6:30pm-7:30pm; Free
In the immediate aftermath of Stonewall, GAA employed a special "zap" tactic, "a direct, public confrontation with a political figure, institution, or business regarding LGBT liberation, equality, and rights, designed to gain media attention." The NYC LGBT Sites Project is hosting a virtual tour of these Zap sites, including the April 1970 confrontation of Mayor Lindsay at the Metropolitan Museum and the 1971 engagement party at the New York City Marriage Bureau.
The Ailey Spirit Virtual Benefit: "Still, We Dance"
Through Thursday, June 18; Free
Though the actual event already occurred, you can still watch it online through Thursday. The event includes previously-recorded performances of Blues Suite by Alvin Ailey and Ounce of Faith by Darrell Grand Moultrie, as well as new video performances of Ailey's Revelations and the world premiere of Variation by Robert Battle. There are also guest appearances by Angela Bassett, Cynthia Erivo, Leslie Odom Jr., Tim Shriver, Bryan Stevenson, and Lorraine Toussaint.
Usdan Summer Camp for the Arts: "Under the Lights" Gala 
Wednesday, June 17, 6pm; Free
Since 1968, Usdan has served as a unique arts summer camp for children on Long Island. With this year unable to take place, this virtual gala will help with future programming and structural repairs to the camp's theater. It will honor Usdan alum and Broadway notable Seth Rudetsky, as well as LI theater leader Ruthie Pincus of Stage the Change. There will also be performances by Usdan students.
NYC Champions and Change Makers: MCNY Virtual Fundraiser
Wednesday, June 17, 7pm; Free
Join the Museum of the City of New York for a virtual fundraiser for those New Yorkers who made a difference during the COVID-19 crisis. "A celebration of the change-makers around our city working towards a more safe, just, and equitable world, the evening will share New York's stories of hope and great bravery – past and present." The six honorees include Dr. Elizabeth Awerbuch, Pulmonary and Critical Care Attending Physician at Elmhurst Hospital Center, and Leah Scondotto, Director of Brooklyn Family Court Programs at Safe Horizon. The presenters are Wayne Brady, Lea Delaria, Stephen Kunken, NBA legend Sam Perkins, Matt Ramsey of the Blue Man Group, and Marcus Samuelsson.
The Gilded Age Houses & Gardens of the Hamptons Webinar
Thursday, June 18, 5:30pm; $10
The New York Adventure Club is hosting "a digital exploration of the great summer resort homes that transformed the Hamptons — often referred to as the 'American Riviera' — into one of the world's premier collections of glamour, luxury, and architectural achievement."
Comfort, Cocktails and Conversation with Veronica Chambers and Toni Tipton-Martin
Thursday, June 18, 6pm; Free
New York Times Cooking is hosting this special event in honor of Juneteenth. Veronica Chambers, senior editor, Special Projects for The New York Times and co-author of "Between Harlem and Heaven: Afro-Asian-American Cooking for Big Nights, Weeknights and Every Day, will host the talk with special guest Toni Tipton-Martin, award-winning food journalist, nutritionist and author of "Jubilee," from which they'll be making cocktails.
Food for Thought: Exploring the Experiences of Black Refugees in America
Thursday, June 18, 8pm; $25
In collaboration with Eat Offbeat, a refugee-led catering company in NYC, the Museum of Food and Drink (MOFAD) will mark World Refugee Day (June 20) with a special talk by Edafe Okporo, the former kitchen manager for Eat Offbeat who came to the U.S. from Nigeria to escape persecution for his work advocating for LGBTQ rights. For a higher ticket price, you can have a special meal delivered to coincide with the talk.
Strength Against Racism virtual global benefit workout
Friday, June 19, 8am; Open donation
On Juneteenth, HIIT studio Fhitting Room is hosting Strength Against Racism, a one-hour virtual global benefit workout to raise funds for the Black Lives Matter movement with 100 percent of proceeds donated equally to Color of Change, NAACP Legal Defense Fund, and Harlem Academy. Each portion of the class (warmup, abs, conditioning) will be led by a number of Fhitting Room trainers who self-identify as BIPOC.