Village Halloween Parade cancelled for only the second time in 47 years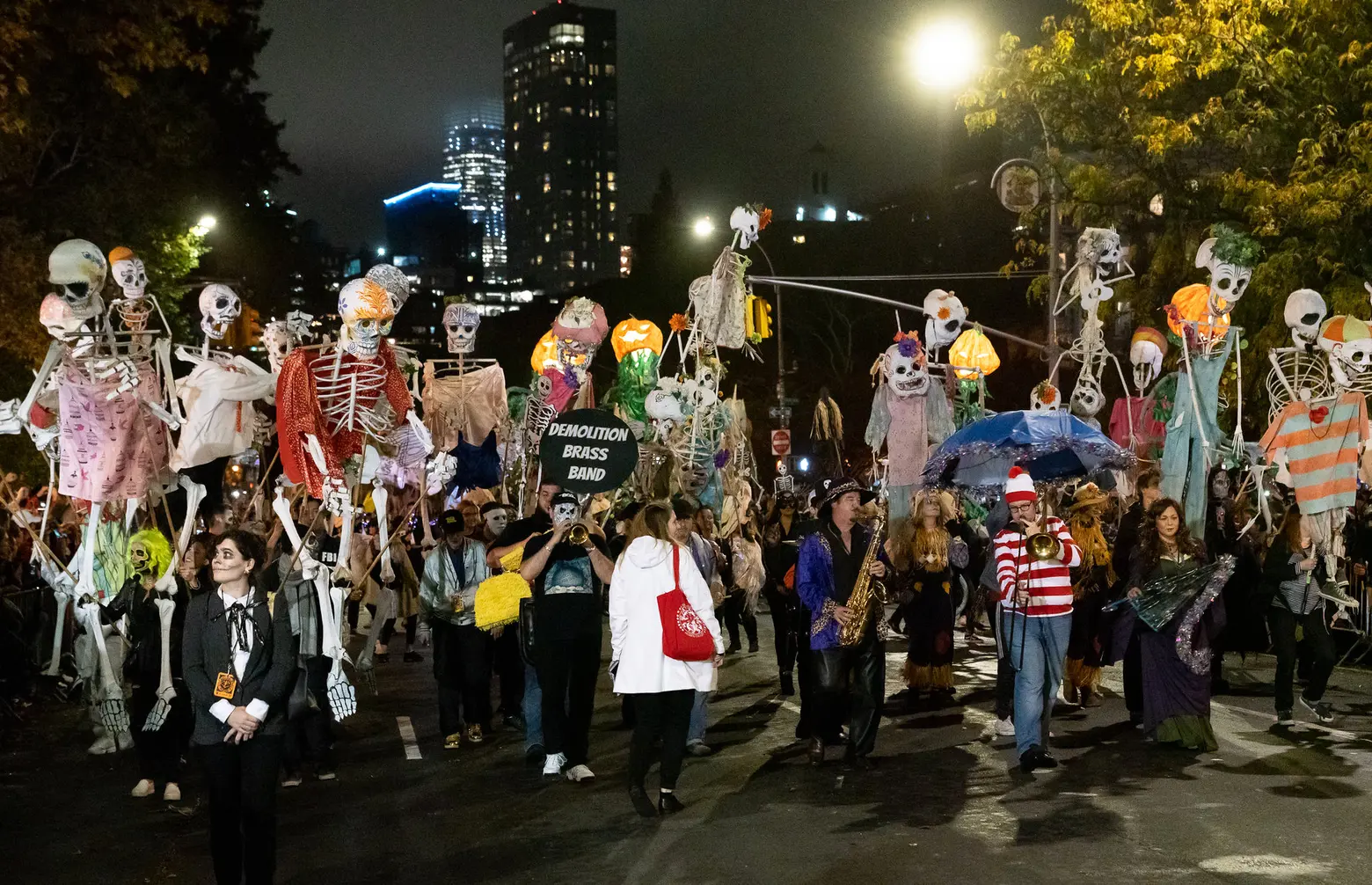 Though the Village Halloween Parade was just a small neighborhood gathering in 1973, it has taken place and grown every year since then except after Hurricane Sandy in 2012. This year, however, the beloved event is being cancelled for the second time ever due to COVID-19. Jeanne Fleming, who has been the director of the parade since 1985, broke the news yesterday to the Post, but promised New Yorkers a special "trick" in its place, though she's remaining mum on those details for now.
Had circumstances been different, the theme for this year's parade would have been "Big Love," with Billy Porter as the grand marshall. "It was going to be a big embrace and a pushing out of love right before the election," Fleming told the Post. In past years, themes have been similarly timely. Following 9/11, it was "Phoenix Rising," and in 2005, after Hurricane Katrina, the theme was "New Orleans Mourned…and Reborn!" That year, Fleming invited displaced New Orleans residents to join the festivities.
In 2012, the parade was cancelled for the first time due to Hurricane Sandy, and it caused major financial losses for the non-profit arts organization that runs the event. In fact, the following year, they were uncertain if they'd be able to host the parade, but a Kickstarter campaign saved the day.
This year, of course, the pandemic posed the biggest risk. But the timing was also a factor in the board's decision to cancel. "It not only is a Saturday night — it's a full moon, a blue moon," Fleming explained. "And it's a few days before the election. And usually on a Saturday night there will be 80,000 people marching. It happens every seven years on a Saturday night."
As for the special "trick" the event organizers have planned, all we know so far is that it won't take place online. Fleming said a virtual event would have been too expensive to produce and she feels people are "hungry for the live experience." The only hint she gave is that "It's going to be COVID safe, and big, but not gathering a crowd."
[Via NY Post]
RELATED: