9 sculptures of the world's most endangered animals unveiled in Greenwich Village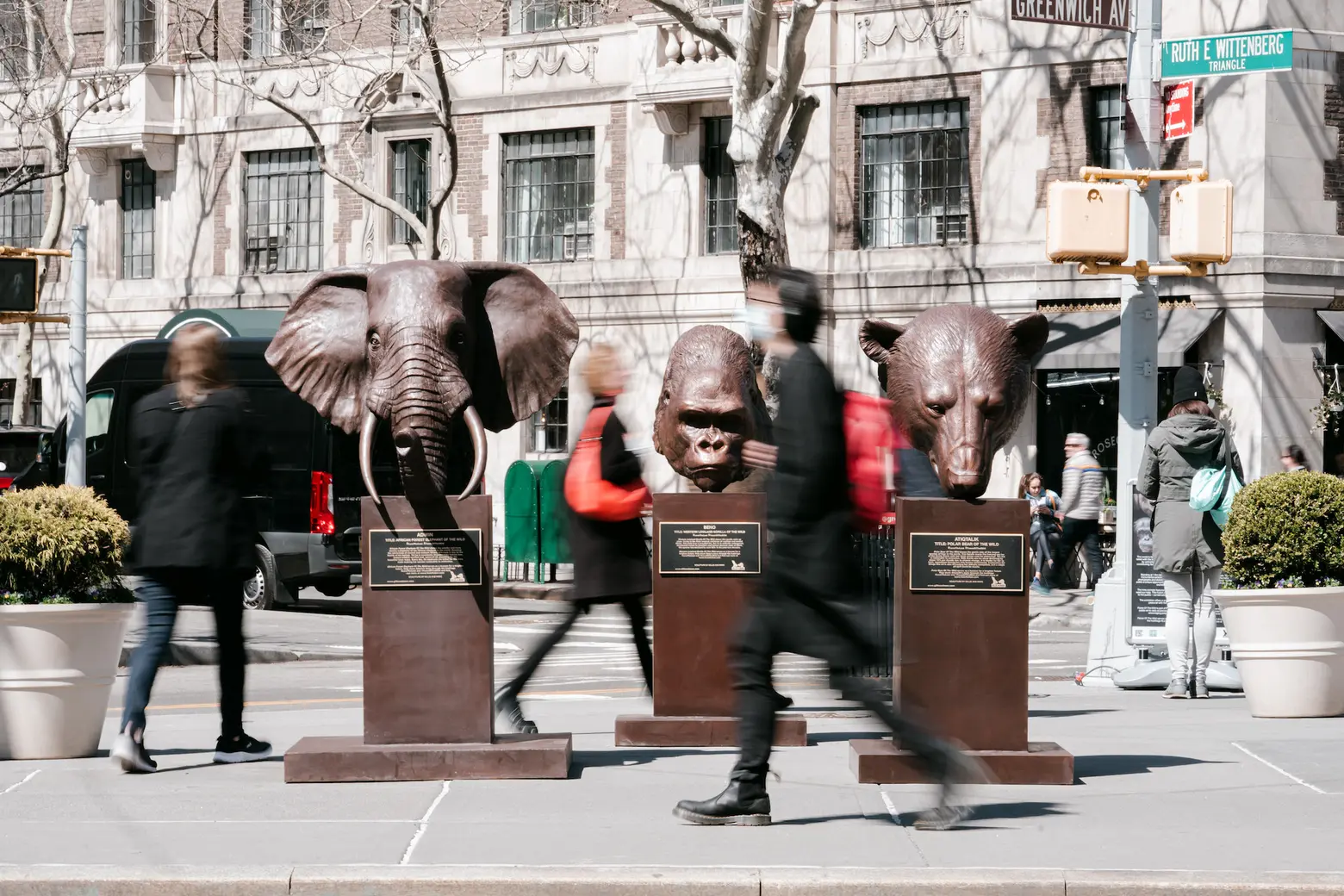 All photos courtesy of Cayla Spatz
A public art installation consisting of sculptures representing nine of the world's most endangered animals was unveiled on Friday. Created by husband-and-wife art duo Gillie and Marc, the six-foot-tall sculptures are located within Greenwich Village's Ruth Wittenberg Triangle. Each sculpture is accompanied by a QR code which spectators can scan to learn more about each of the animals as well as donate to the World Wildlife Fund, Gillie and Marc's charity partner. The exhibit will be on display until July 31 when its next location is announced.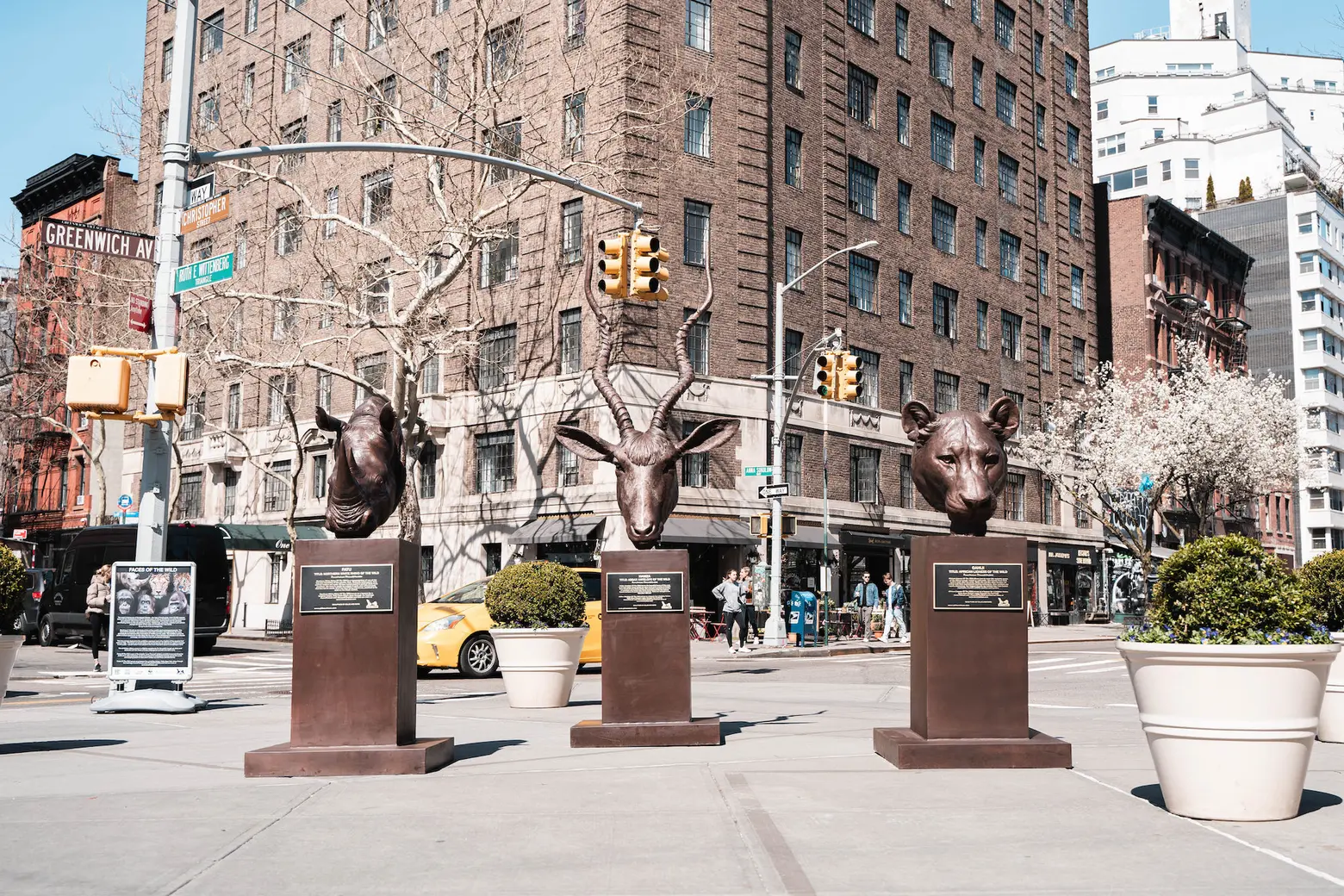 The nine animals depicted in the installation are the northern white rhino, chimpanzee, addax, western lowland gorilla, polar bear, red wolf, African forest elephant, hippopotamus, and the lion.
The artists aim to share the beauty of these creatures with onlookers while sending the urgent message that these animals are on the brink of extinction and it is up to humans to ensure their survival.
Gille and Marc are regarded for their large art pieces which are often inspired by animals and activism. In June 2018, the couple revealed The Last Three, a 17-foot tall, bronze sculpture depicting the last three Northern White Rhinos stacked on top of one another. The piece was on display at Astor Place before it was permanently installed at Forest City New York's MetroTech Center in Downtown Brooklyn.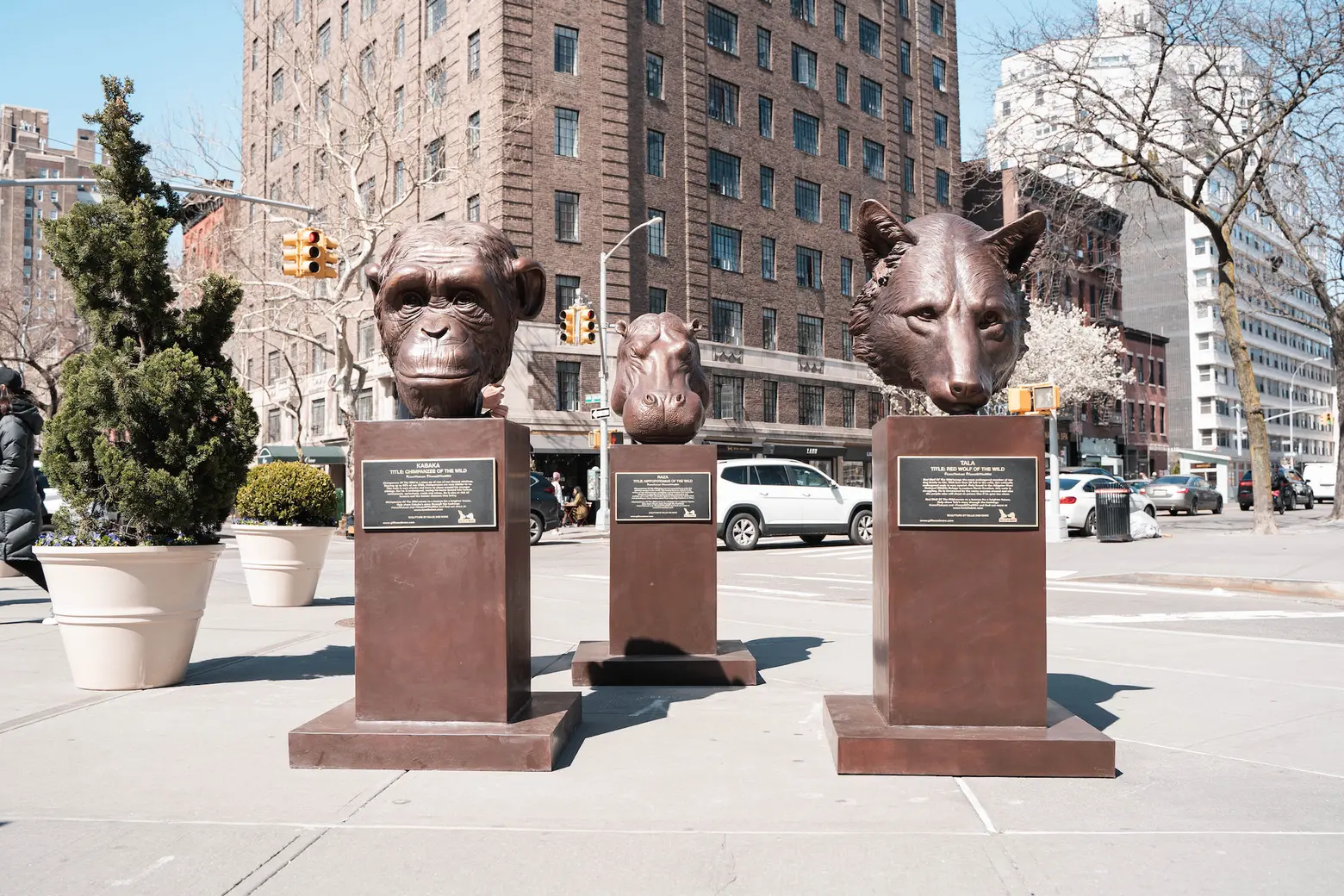 Similarly in August 2020, the duo unveiled their King Nyani piece, a massive gorilla sculpture that was on view in Hudson Yard's Bella Abzug Park for nine months. In March 2021, Gillie and Marc's statue of the late United States Supreme Court Justice Ruth Bader Ginsburg was unveiled within the Flatbush Avenue entrance of the mixed-use development City Point in Downtown Brooklyn.
Those interested in donating to the World Wildlife Fund can here.
RELATED:
All photos courtesy of Cayla Spatz