Uroboro Is a Simple Yet Stylish Home Composter That Feeds Your Plants Using Worms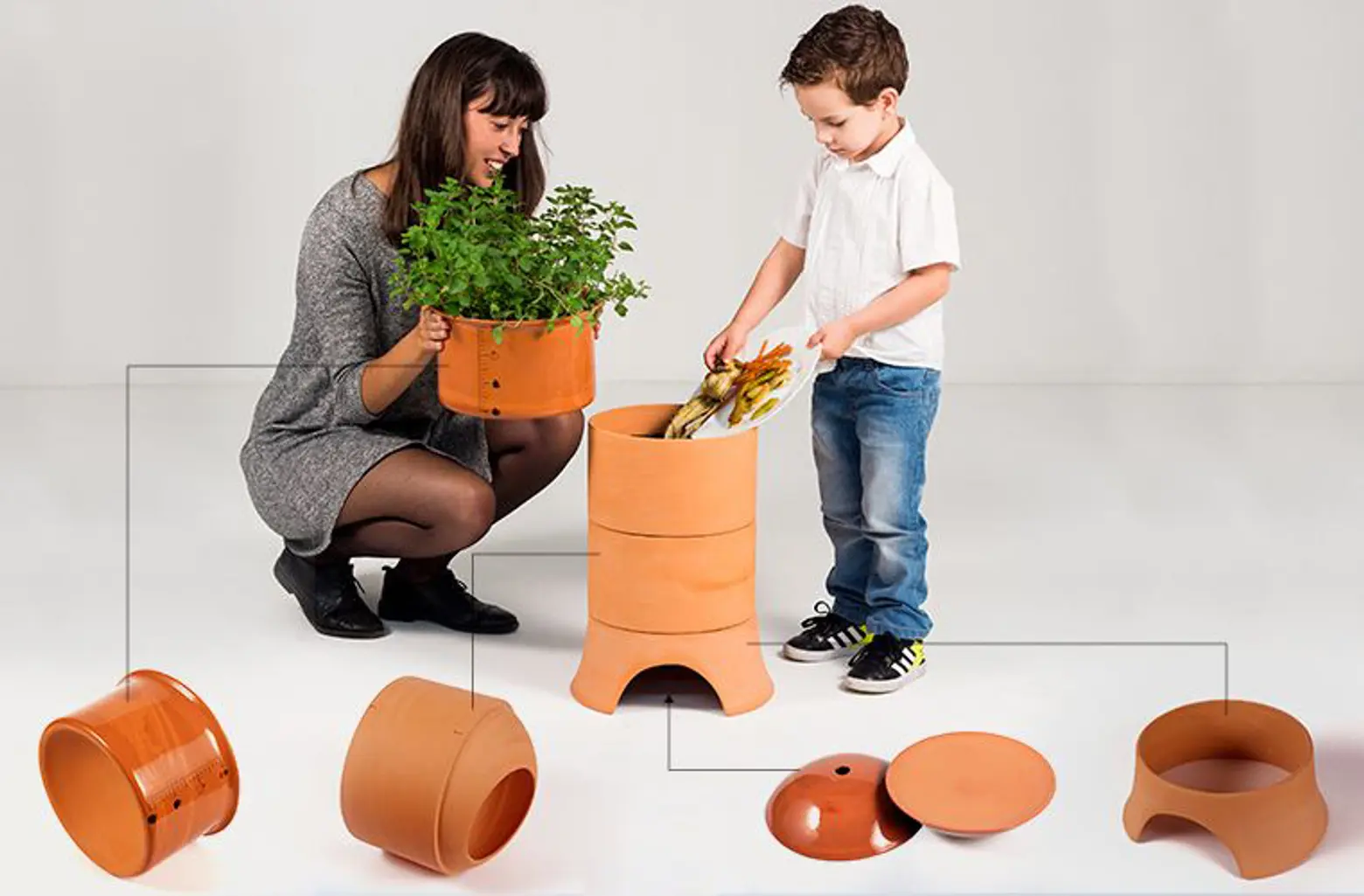 New Yorkers tend to be pretty environmentally conscious, but when it comes to composting, we just don't have the means to make it work without backyards or bulky, high-tech appliances. With these limitations in mind, Portuguese designer Marco Balsinha has come up with a solution. His  home vermicomposter called Uroboro is a simple design of stacked pots that hold dirt and food waste, which is broken down by earthworms. Explained by Core 77, it's corked on the bottom and topped by a planter that indicates the level of decomposition.
Balsinha was inspired by the typology of trees, bringing this living system indoors. He chose red clay because it mitigates moisture, temperature, and odor.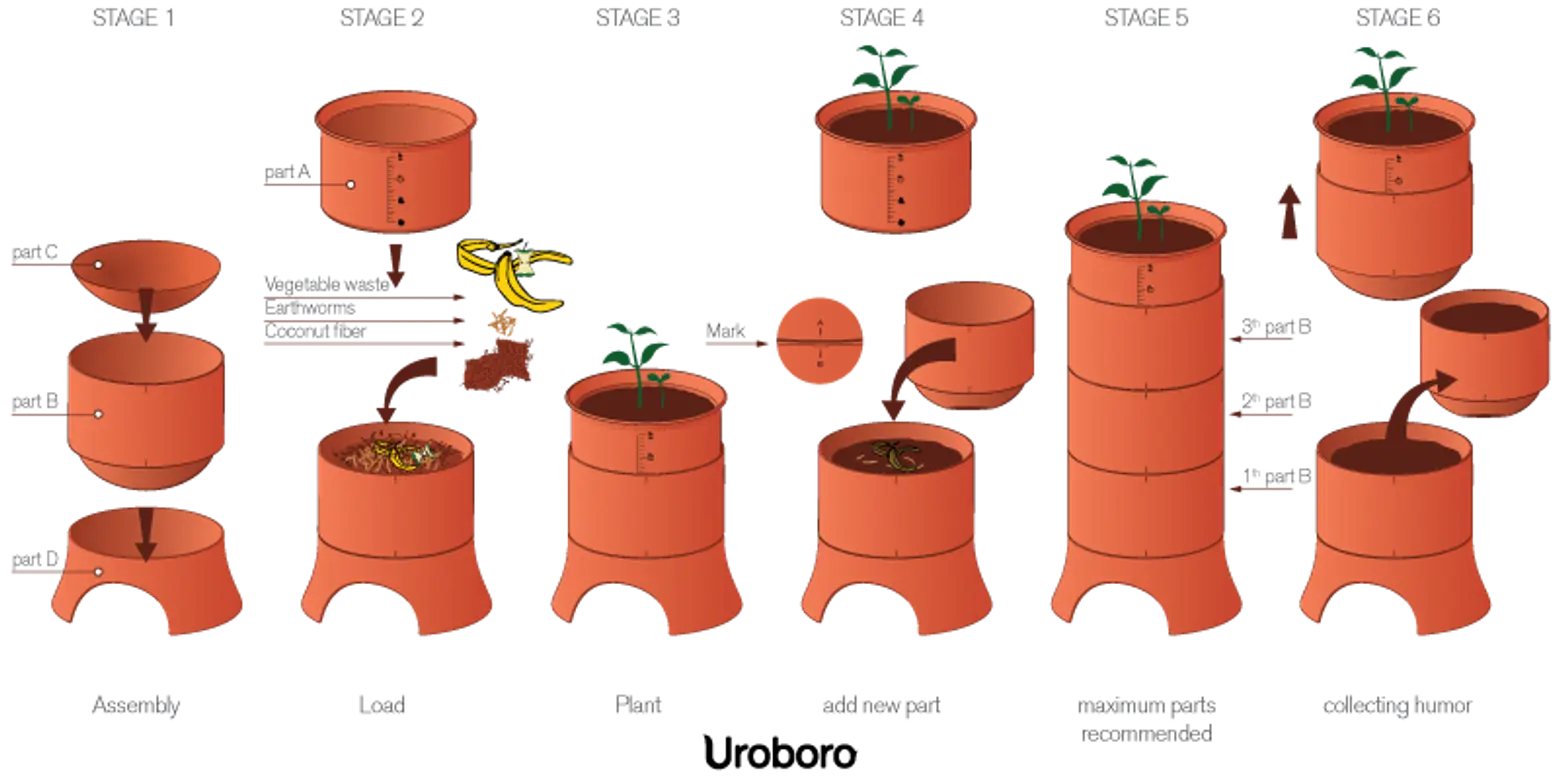 The basic structure consists of four pieces, but more can be added. This multi-tiered design is practical, so that new food waste can be added to the top while the older scraps composts below, but also stylish.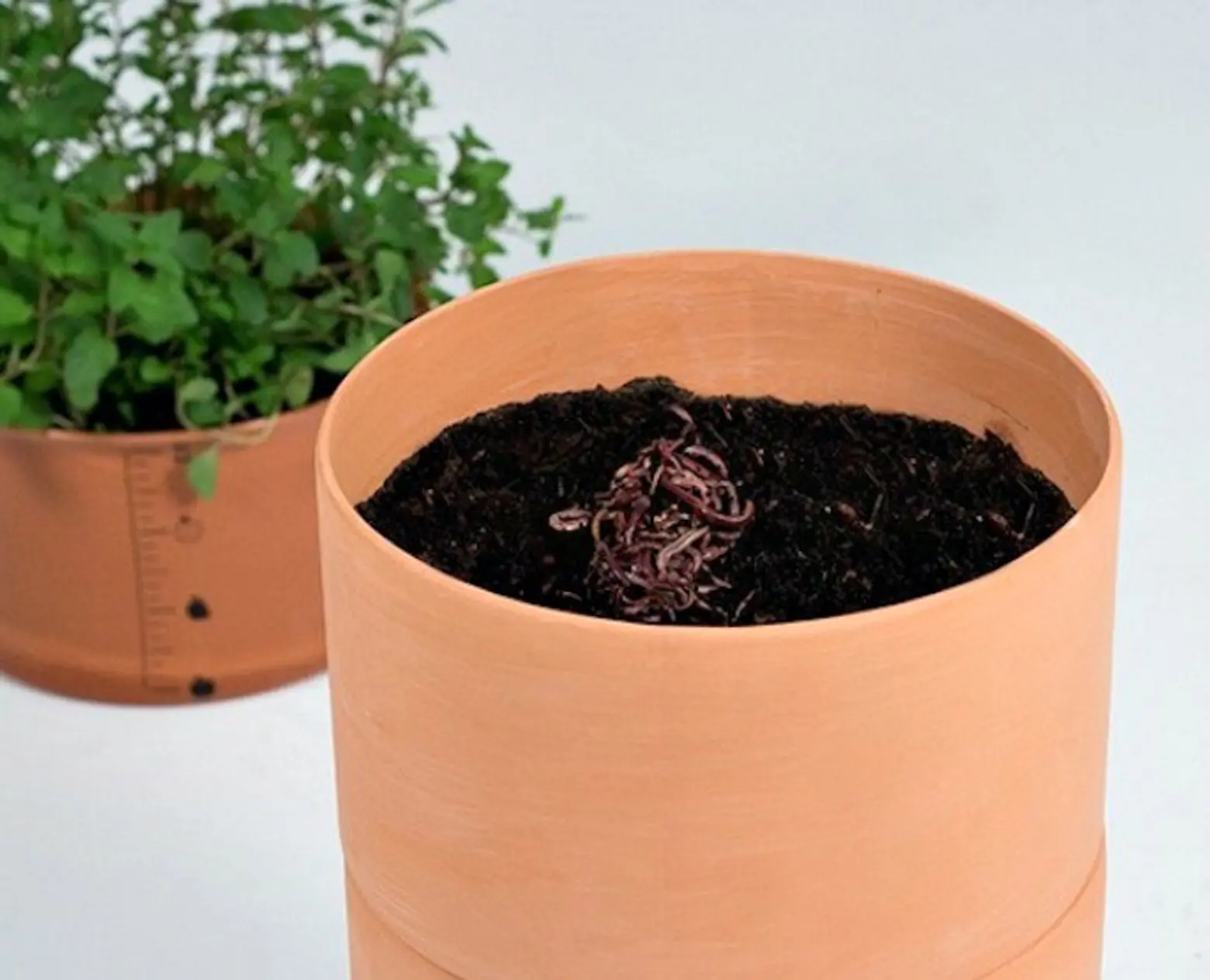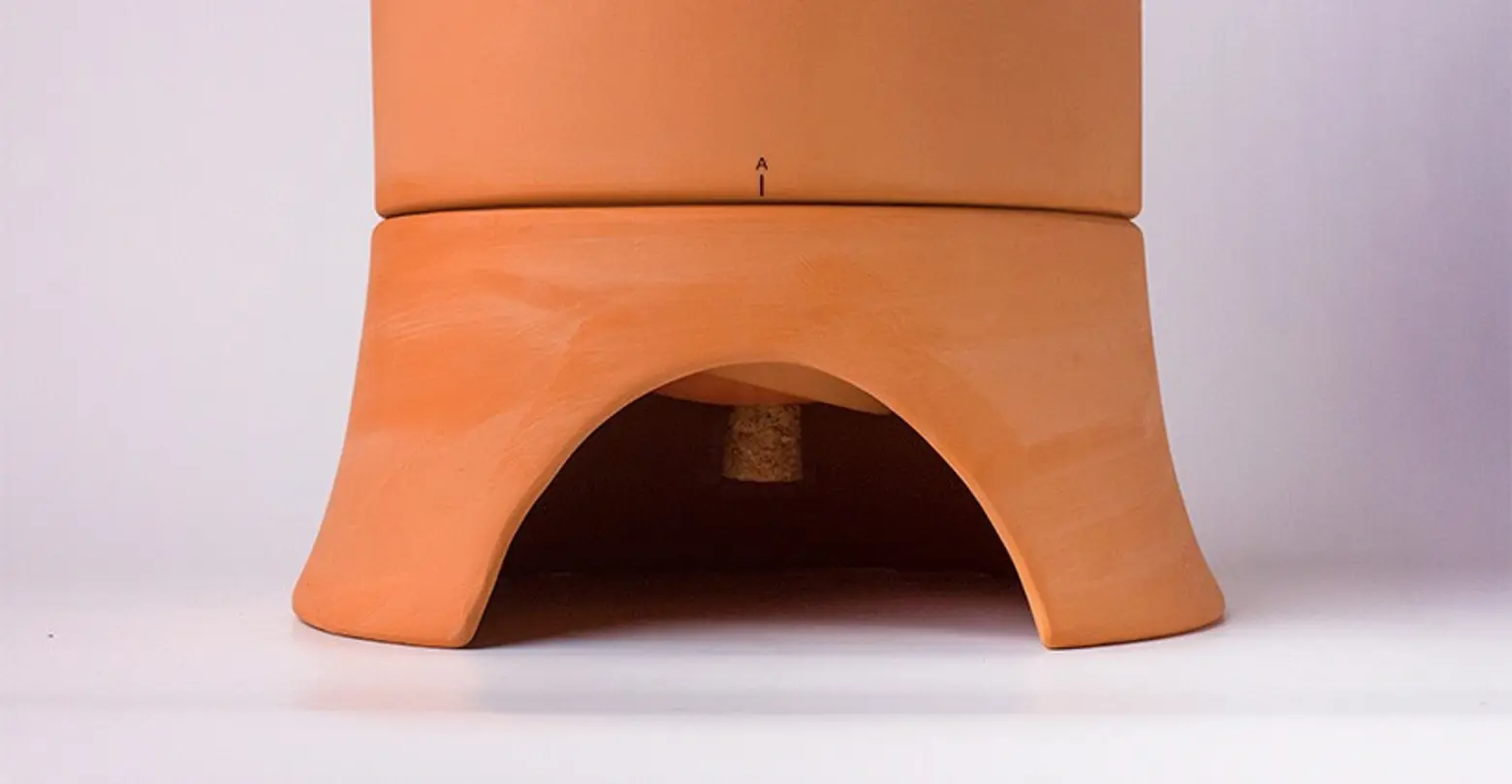 The pots have open bottoms so that worms can move between them, and the bottom stopper helps create compost tea, a byproduct that "works like a supercharged energy drink for plants."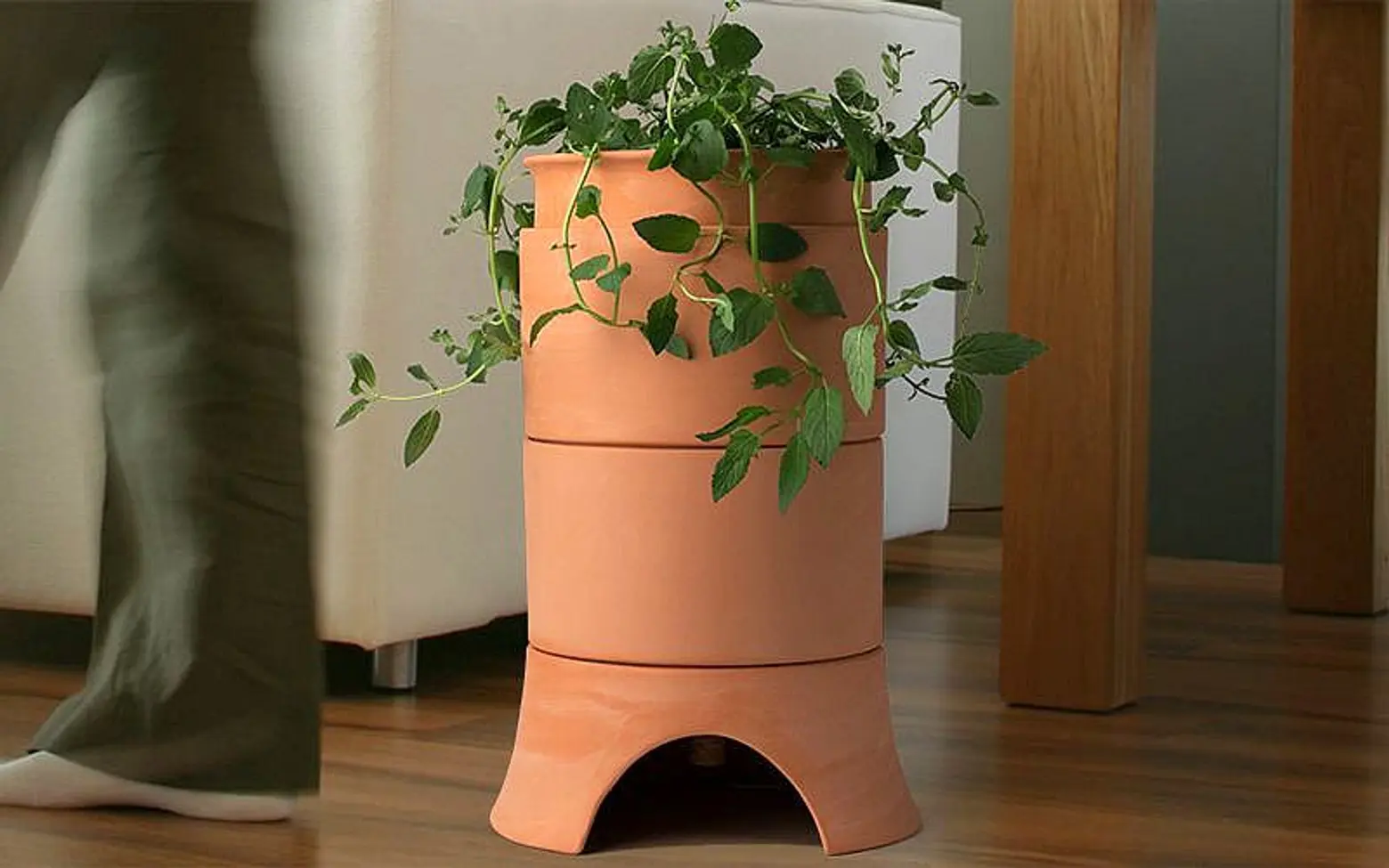 Uroboro was part of Balsinha's final thesis at the ESAD, Caldas da Rainha, where he worked on his Master's in product design. He tested the composter on several families in Portugal, all with varying eating habits and knowledge of the subject.
Watch a video about the product here:
[Via Core 77]
RELATED:
Video and images via Marco Balsinha