'Urban Gems' auction to sell Keith Haring's refrigerator door, Andy Warhol's moose head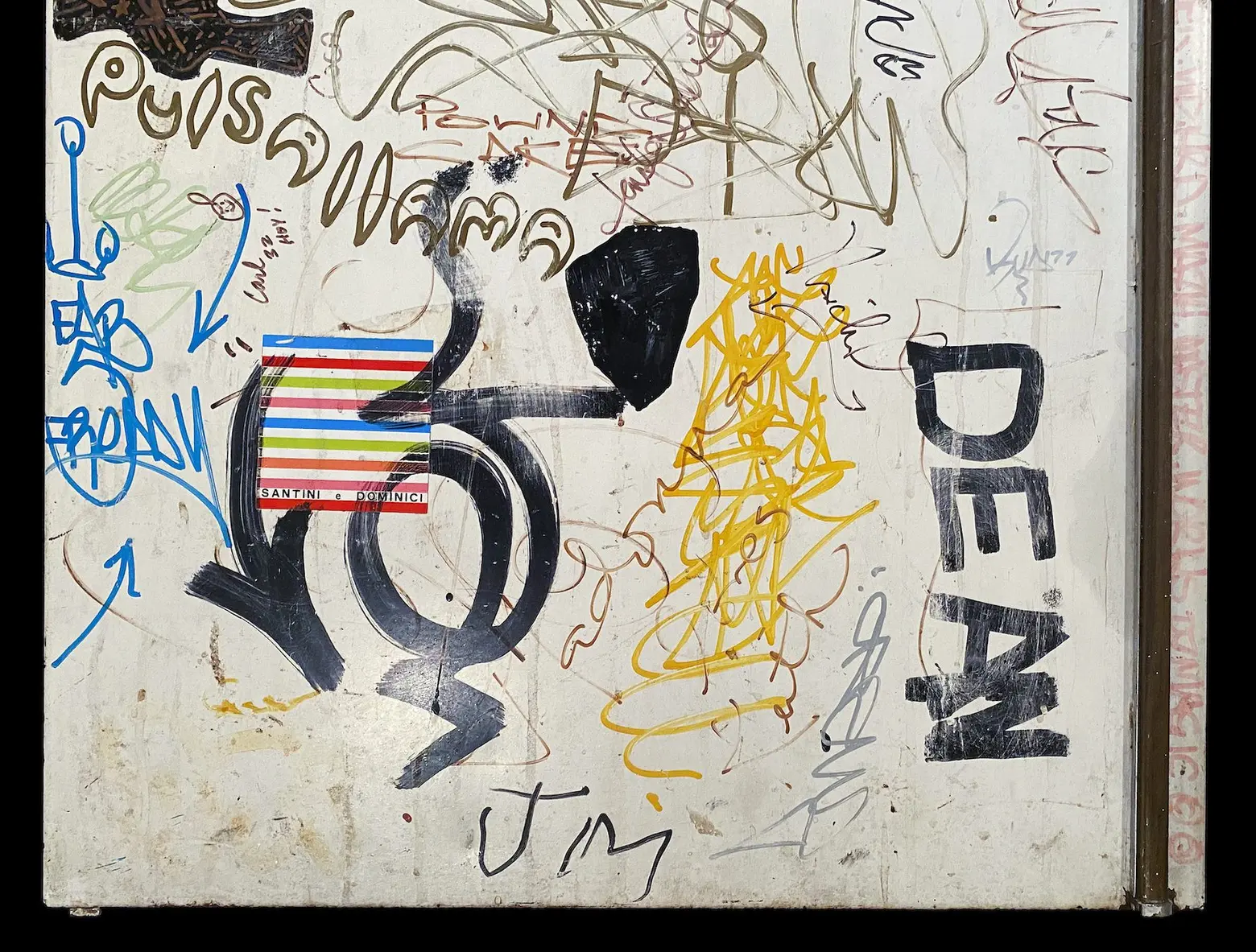 All images courtesy of Guernsey's.
On Wednesday, May 12, Guernsey's will open its "Urban Gems" auction, which features a graffiti-tagged refrigerator door from Keith Haring's Soho apartment, Andy Warhol's taxidermized mounted moose head, and mixed media works of art depicting Christo's The Gates.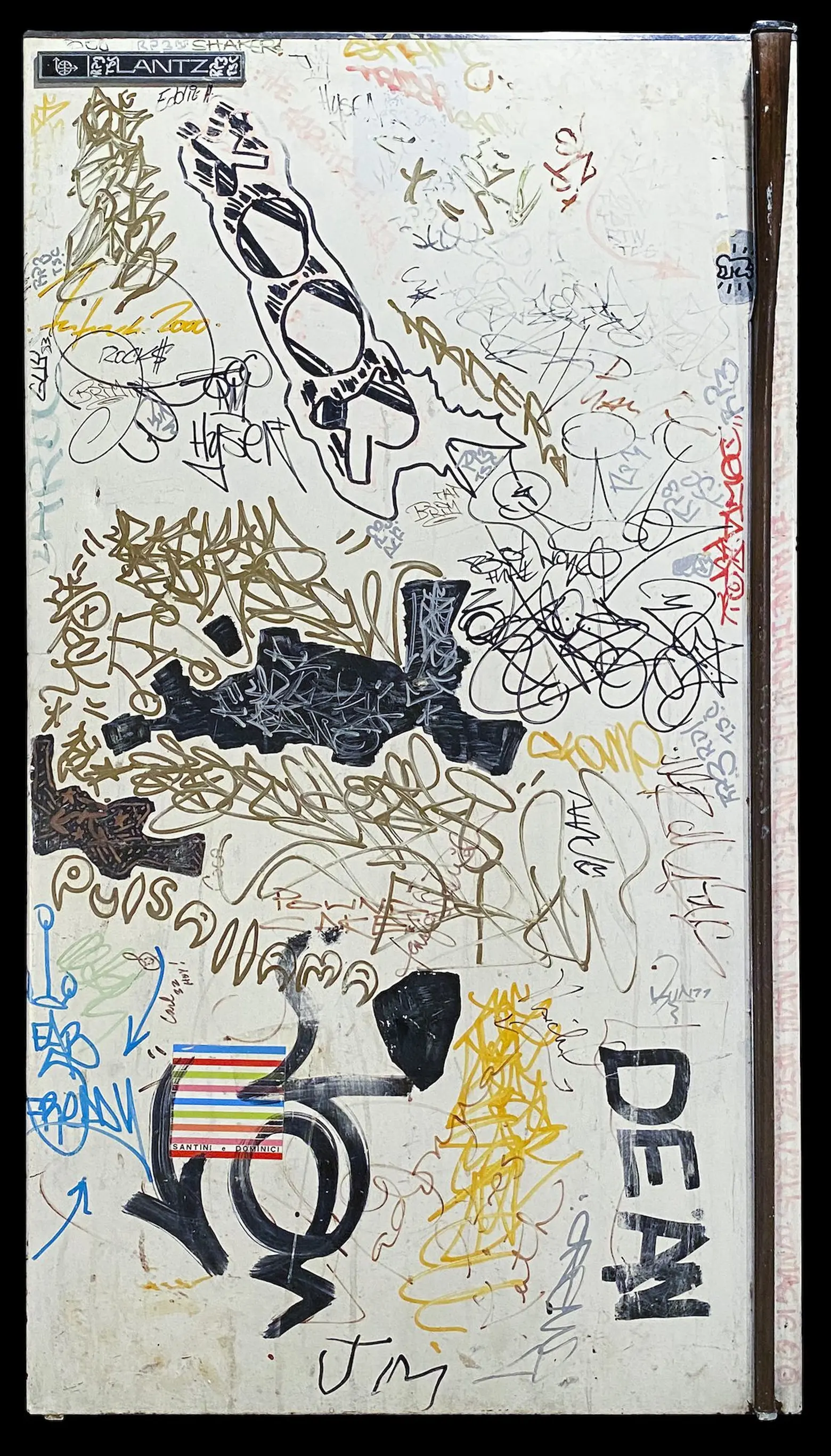 The refrigerator door came from Keith Haring's 1980s apartment at 325 Broome Street. When his fellow artist and creative friends would come over and hang out in the kitchen, they started to tag the two-door Lantz refrigerator. Today, 83 signatures remain visible. Art historians have had a hard time confirming exactly whose is whose, but it's thought that they include Jean-Michel Basquiat, Futura, Rock Steady Crew, LA2 (Angel Ortiz), Fab 5 Freddy, and countless others. Confirmed is Madonna's "Madonna loves Keith."
When Haring vacated the apartment in 1990, the new tenant, a self-described "aspiring actor and a decidedly downtown girl," moved in after seeing an ad in the Village Voice for an affordable railroad flat in Soho. Her friends were enamored with the fridge, but when it stopped working, her roommate left it to be trashed. The tenant raced downstairs, found it in the back alley, removed the door, and brought it back upstairs. "I have loved looking after this amazing piece of history, this map of the 1980's New York City art scene, where so many talented artists converged," she said in a statement.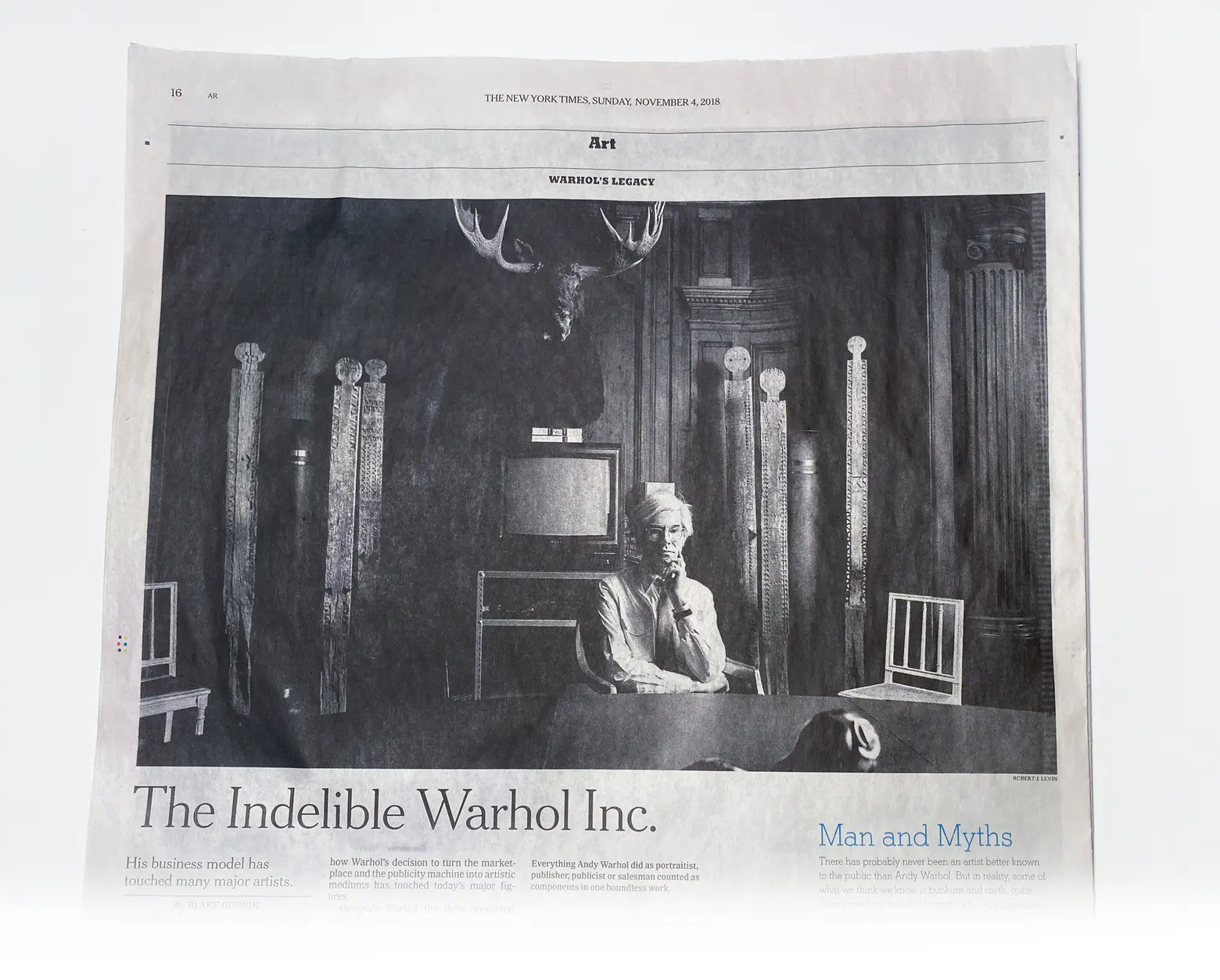 As for Andy Warhol's taxidermied mounted moose head, he kept the object in his home and was often photographed under it. A portion of the proceeds from the sale of the moose will go in support of the ASPCA.
Another item included in the auction is a rare 1933 Rolls Royce Shooting Brake (British for "Woodie"), which is believed to be one of only 50 ever produced. At the height of his career, Andy Warhol owned one (it was sold years ago for $750,000), while earlier in the century, King Edward VIII used his to shuttle Wallis Simpson into Balmoral Castle (they would later become the Duke and Duchess of Windsor). This specific vehicle was purchased in the 1950s by a couple in Macon, Georgia who are huge car enthusiasts.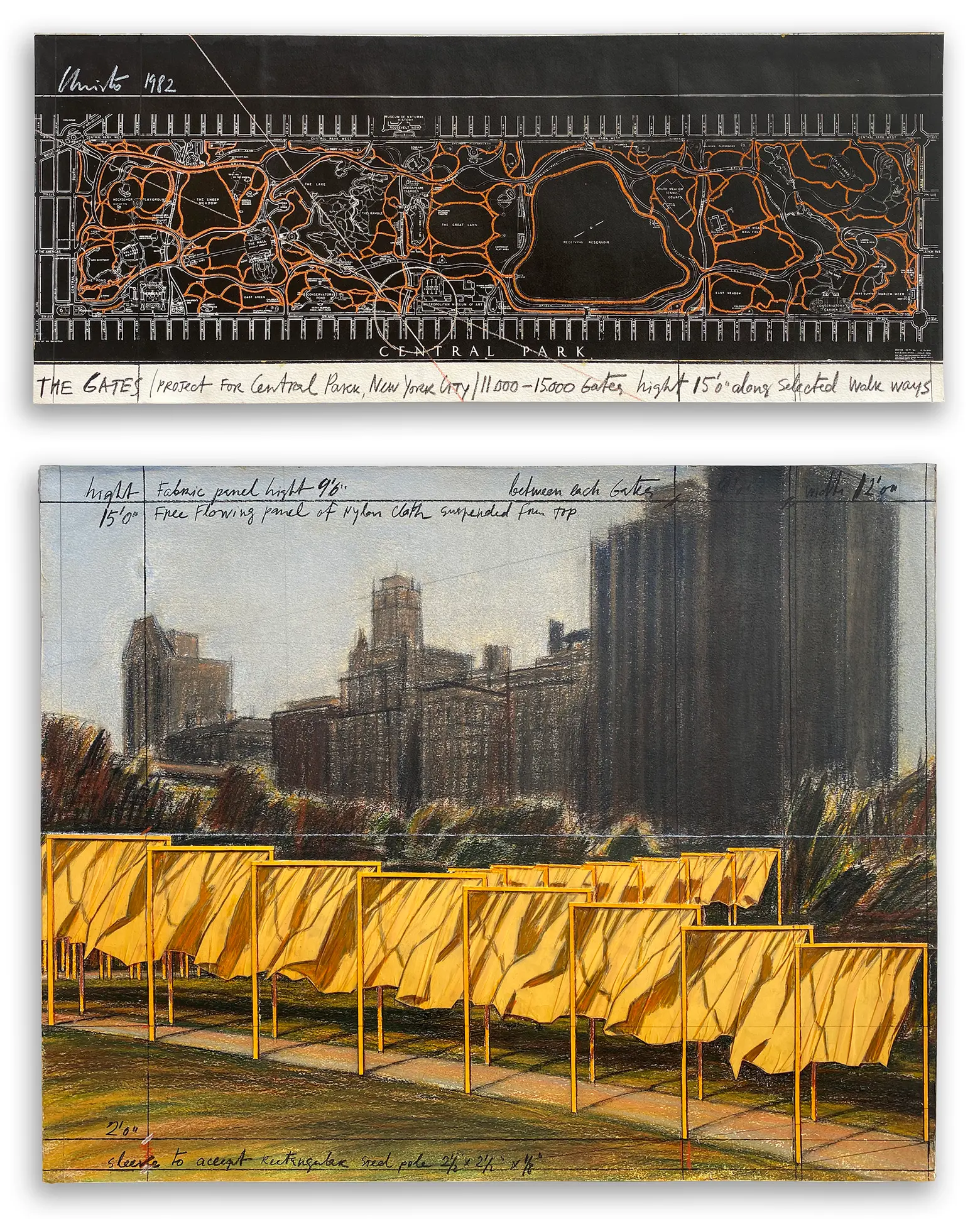 Most New Yorkers will remember the groundbreaking public art installation installed by artist Christo in Central Park in February 2005. The Gates was comprised of 7,503 "gates"–16-foot-tall post and lintel structures with a panel of saffron-colored nylon fabric–that were installed along 23 miles of pathways in the park. Included in the auction are a mixed media work of art depicting The Gates, which actually incorporated pieces of the fabric Christo later used in Central Park, and his annotated map of the park.
Bidding opens at 3pm EST at Liveauctioneers.com and Invaluable.com on Wednesday, May 12.
RELATED: