Timber framed loft transformed to two-bedroom condo asks $2.75M in Tribeca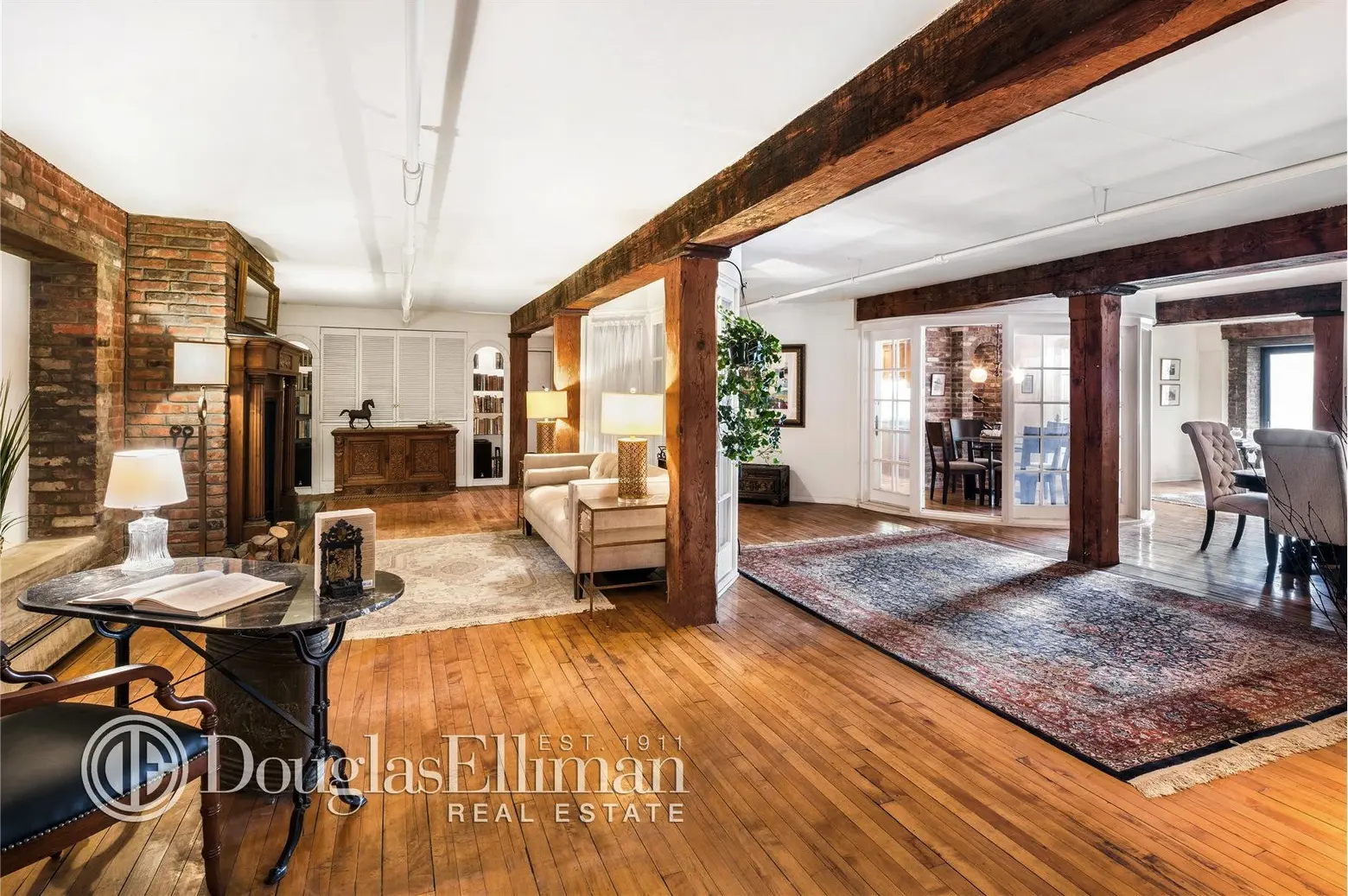 This two-bedroom apartment, at the condo 288 West Street in Tribeca, practically luxuriates in all its lofty details. The former timber frame loft building still retains much of its incredible interior, which has left this apartment decked out with ceiling beams, arched brick entryways, wood floors and high ceilings. It has just hit the market for $2.75 million after trying to sell earlier this year for $3.175 million.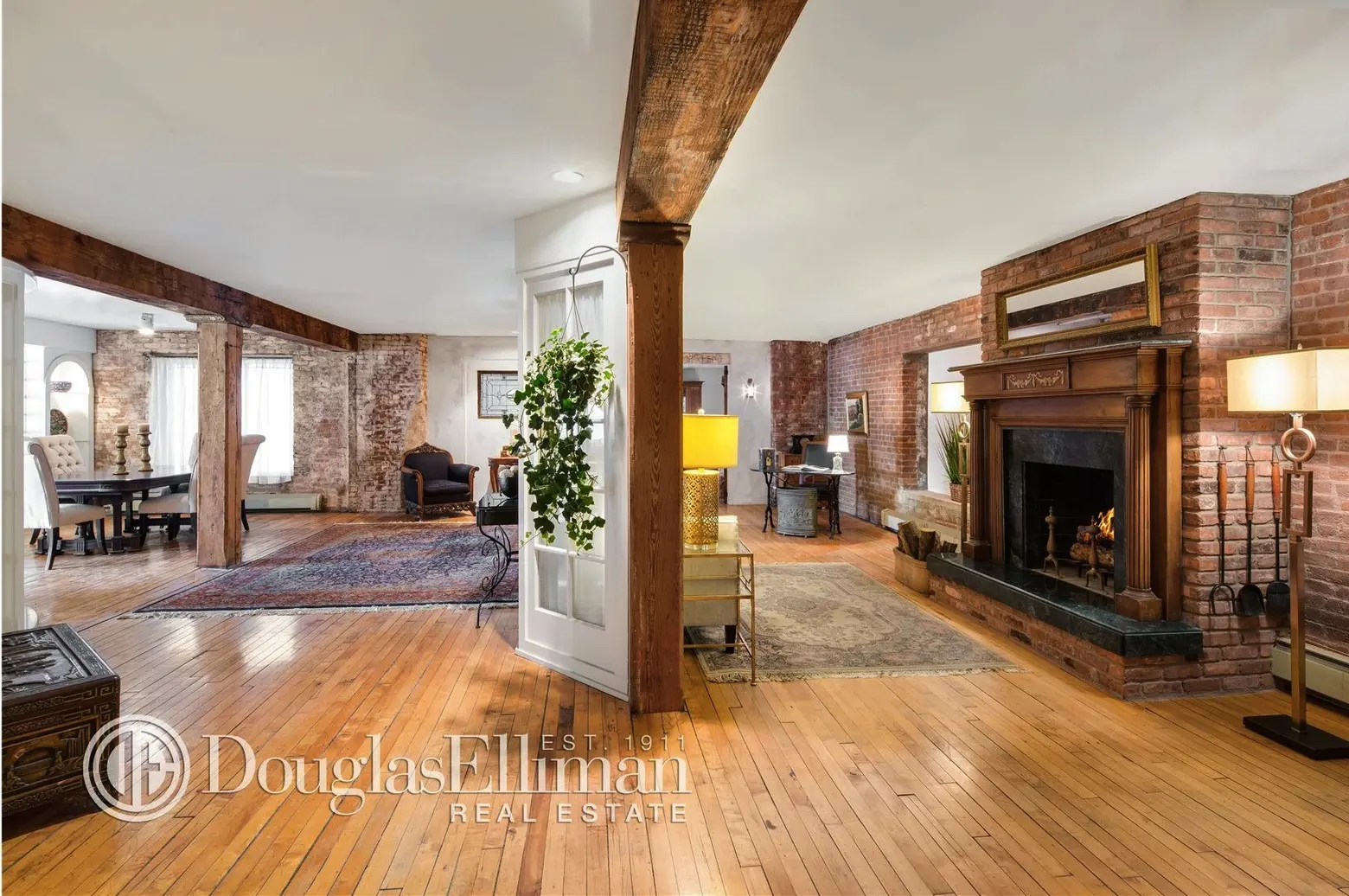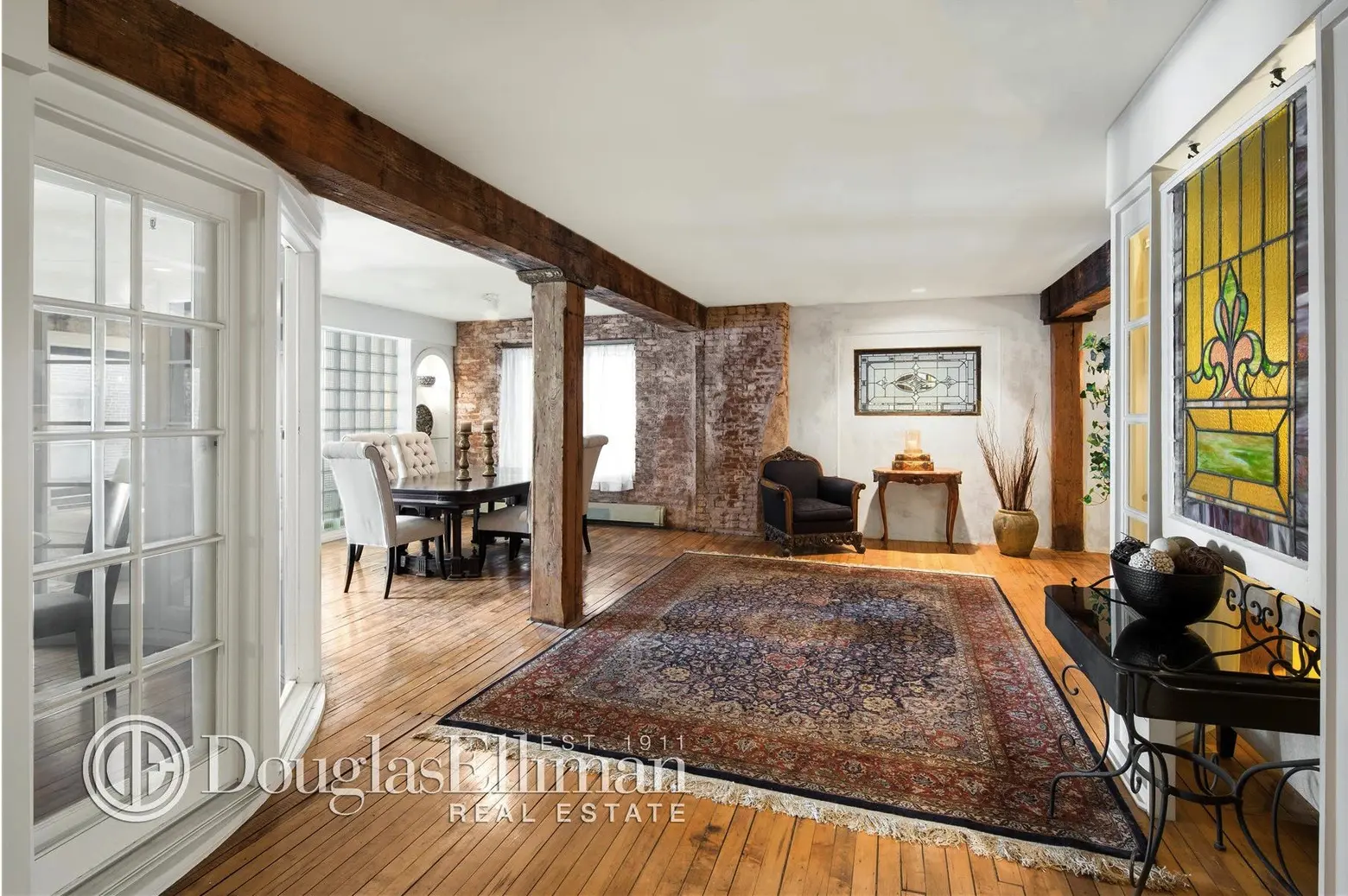 The entry foyer comes with a huge perk: walk-in closets on either side! That leads into the great room, which is decked out with exposed brick and beams, as well as a wood-burning fireplace. The current design has carved out spaces for two dining tables, a den and living room.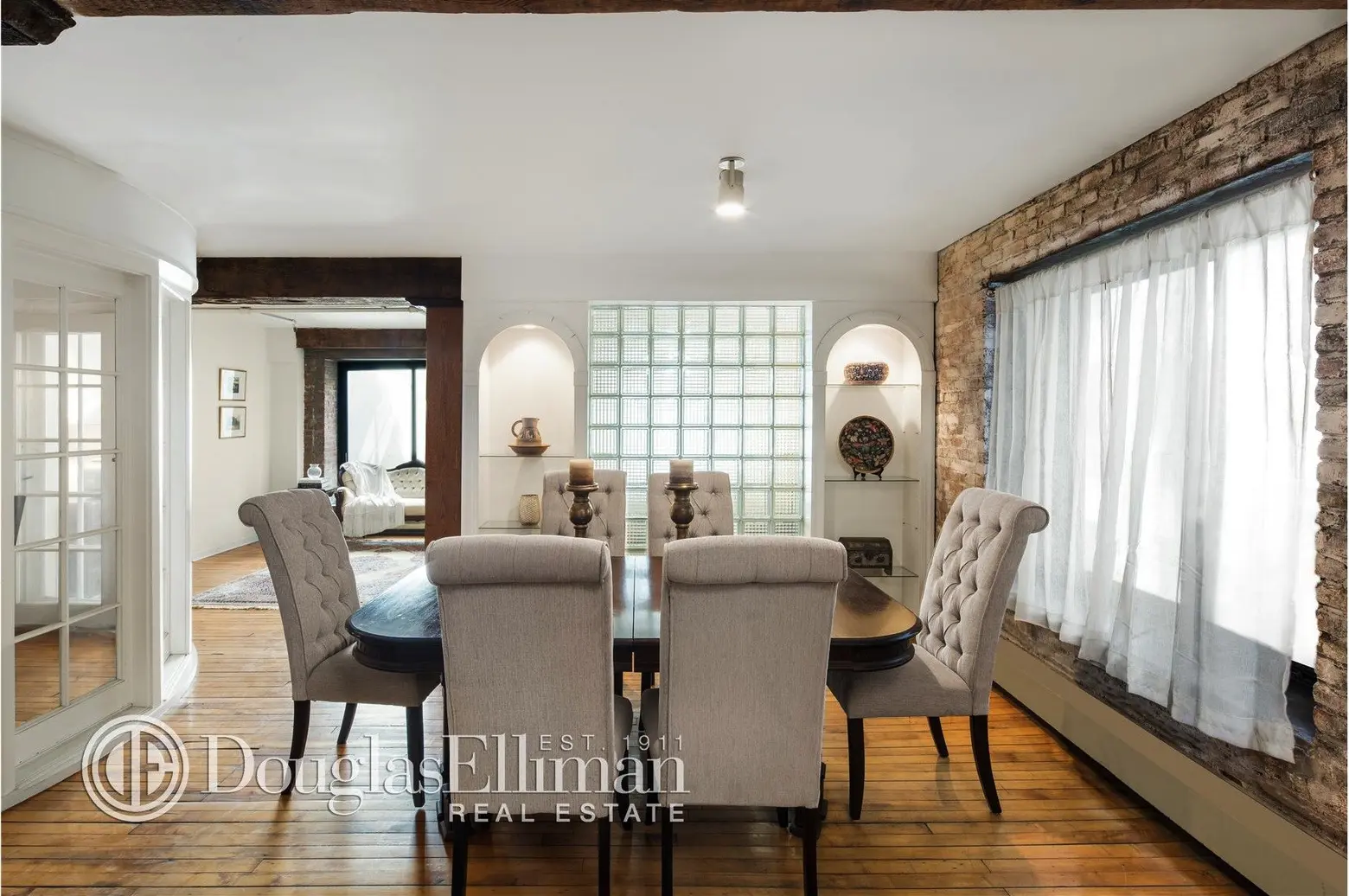 There are currently two dining areas set up in the great room. One table sits within the open, lofty space. Then there's a more formal dining area, separated from the rest of the great room by a rounded, windowed wall. The wall lends the space some privacy–but also doesn't cut off any light.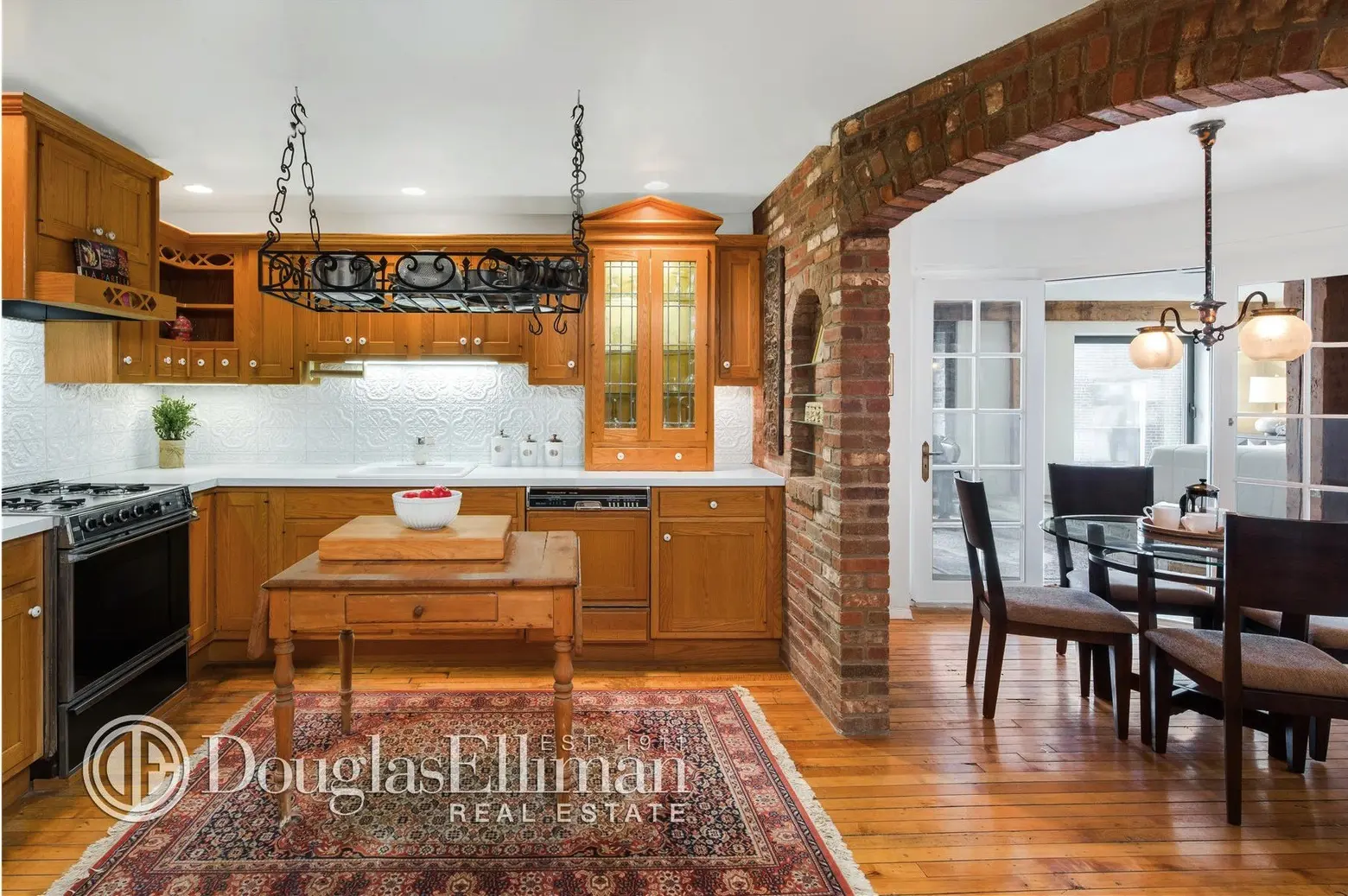 The kitchen is directly connected to that rounded, formal dining room. The spaces are distinguished by a gorgeous exposed brick archway.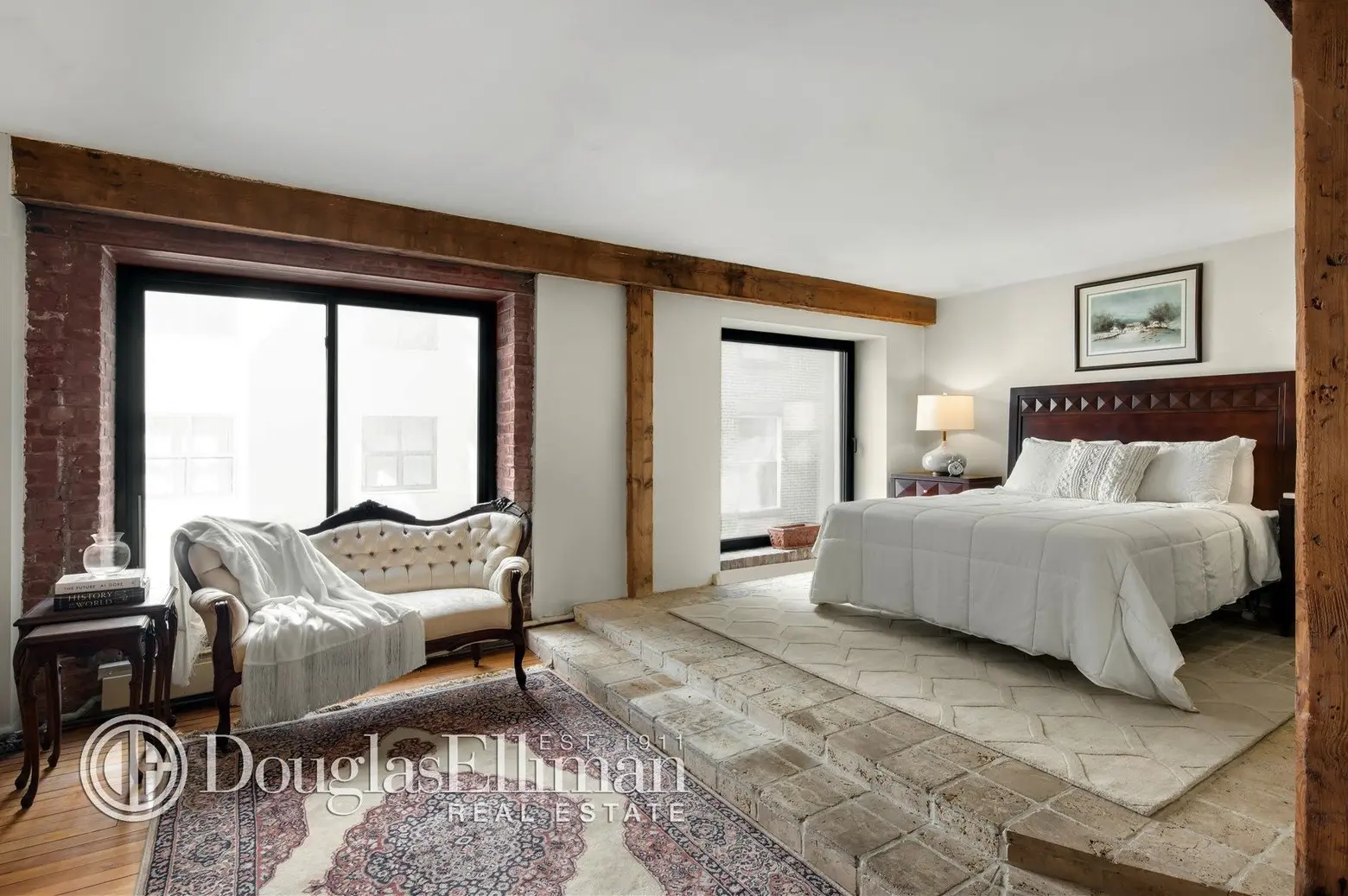 Two bedrooms have been carved out of the loft–but alternative floorplans suggest you could add a third bedroom. The master is configured with an adjacent alcove and sitting area.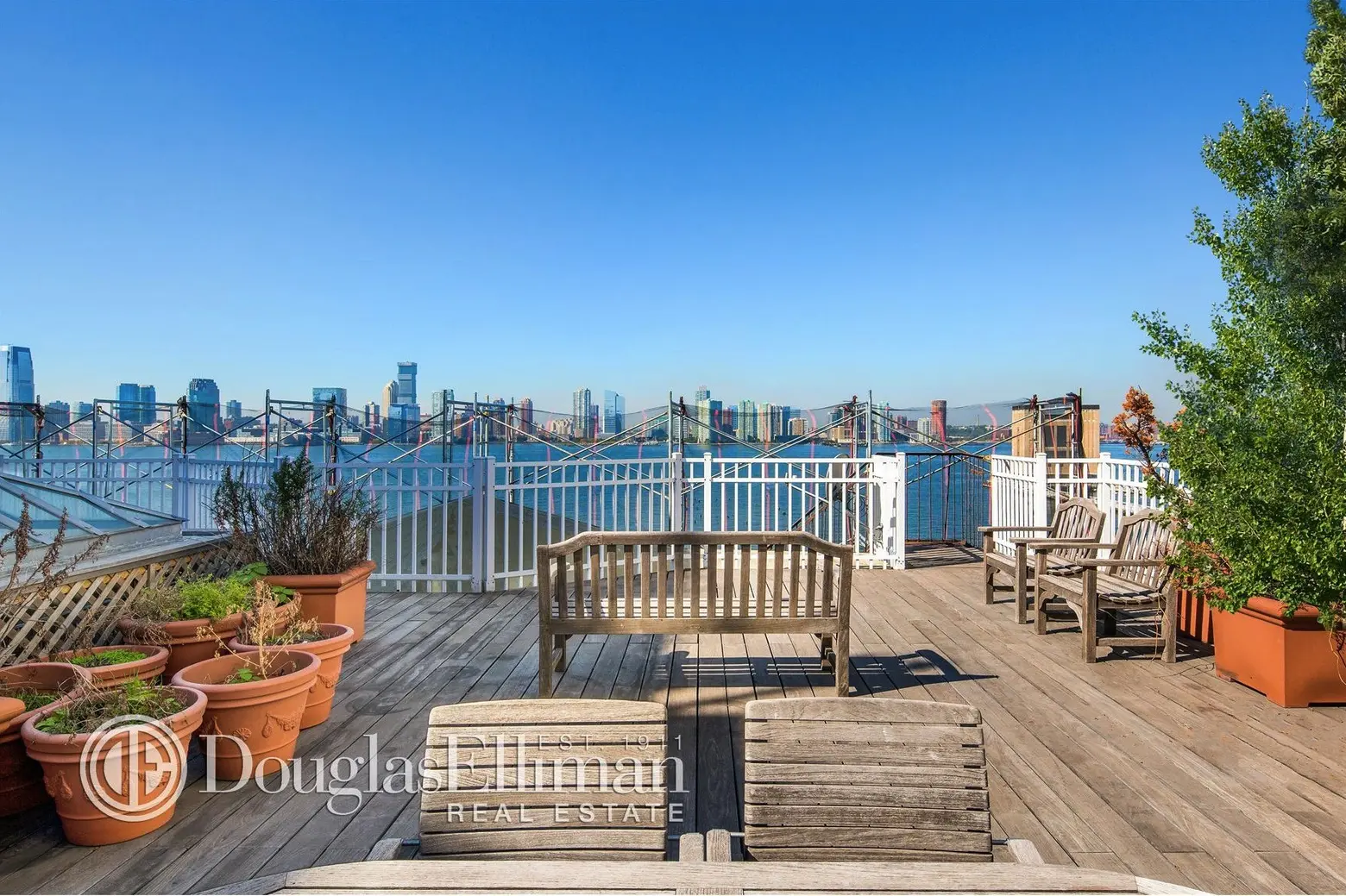 288 West Street has been decked out with a common roof deck that looks out onto the nearby waterfront. The building is actually located right along the Hudson River Greenway, and just south of the Holland Tunnel. The location is a little cut off from the rest of Tribeca, but the building sizes up to all the nicest lofts in the area–see more photos in the gallery below.
[Listing: 288 West Street, #5E by the Rubin Team for Douglas Elliman]
[Via CityRealty]
RELATED:
Photos courtesy of Douglas Elliman