This Upstate Beauty Designed by Victoria Meyers Blends Right in with Mother Nature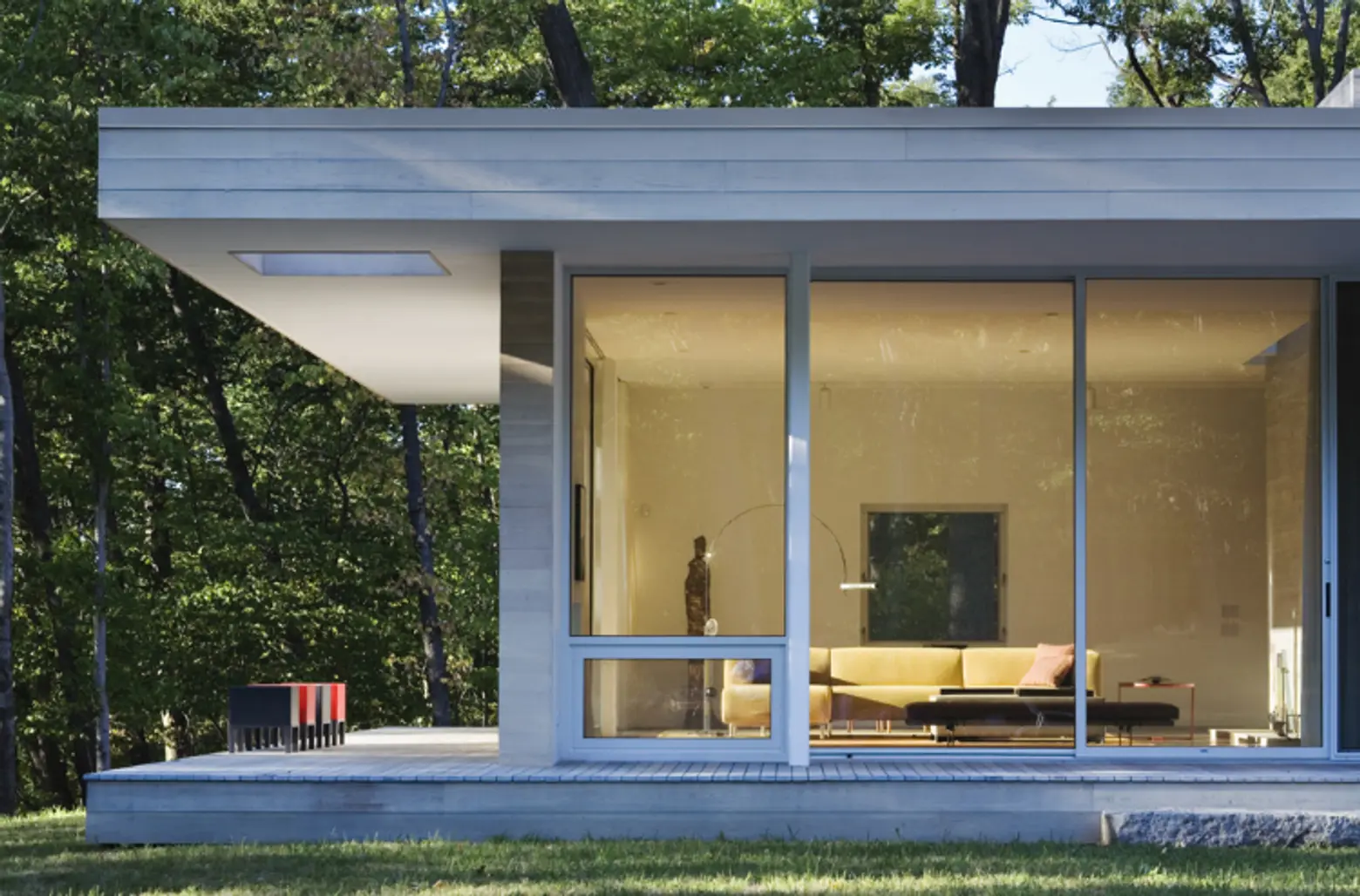 Upstate New York has no shortage of interesting homes — just take a look at this enchanting stone beauty — and we've found another picturesque stunner located to our north. Tucked away in picturesque Garrison, NY is a modernist home that blends right in with its natural surroundings, thanks to the work of Victoria Meyers and hanrahanMeyers Architects.
To match the secluded surroundings of the building, Meyers used a combination of wood and stone in similar hues. The siding was created from light-colored ash, while two 65-feet-long walls were built out of limestone and act as dividers between the lower lawn and living room as well as an upper ridge and master bedroom.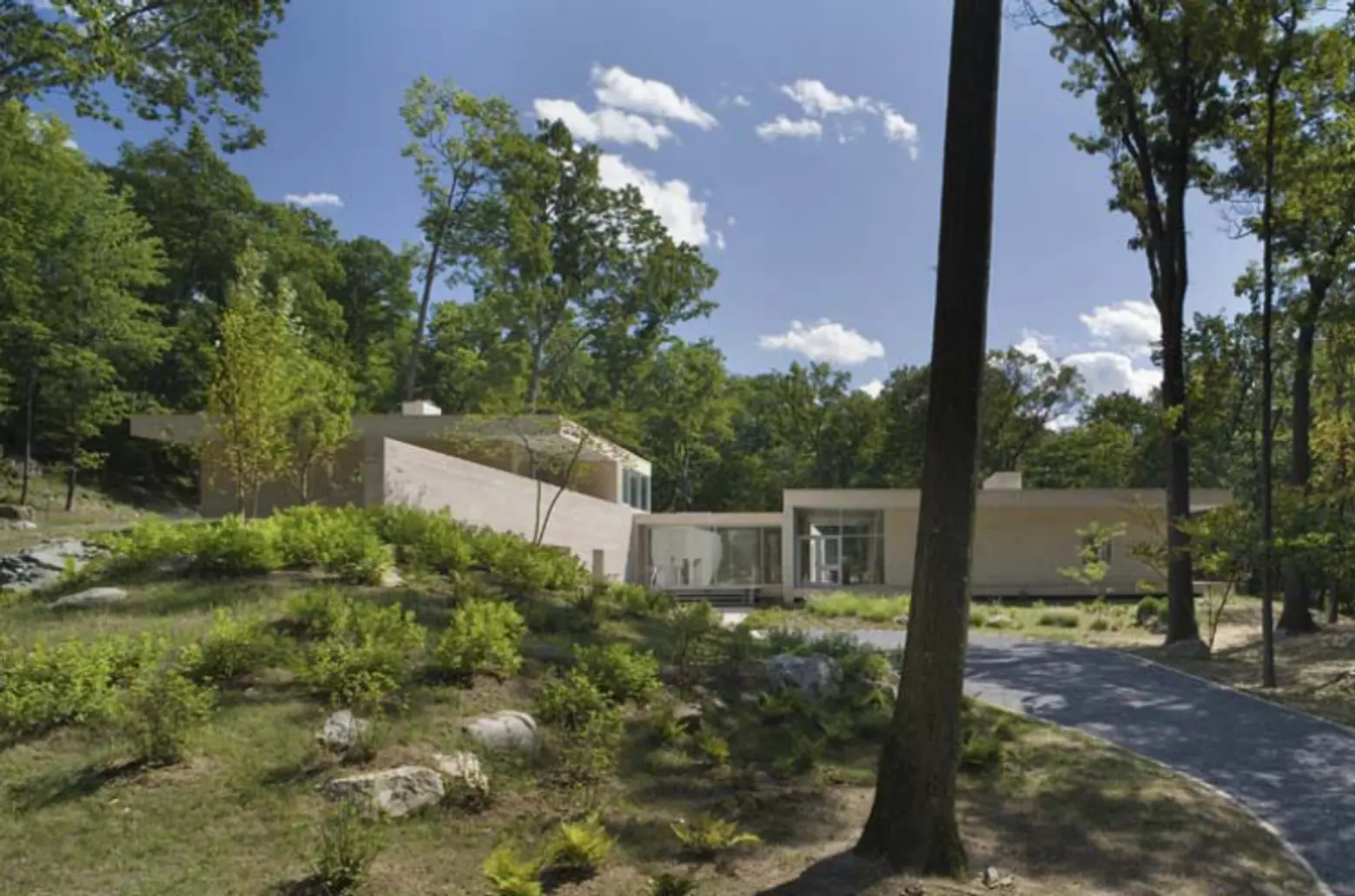 Holes were cut into the roof at various locations to bring sunlight in and create unique framed views of the sky. The layout was also designed with views of other parts of the house in mind — for example, from the porte cochere you can see the garage with the entry porch in the background.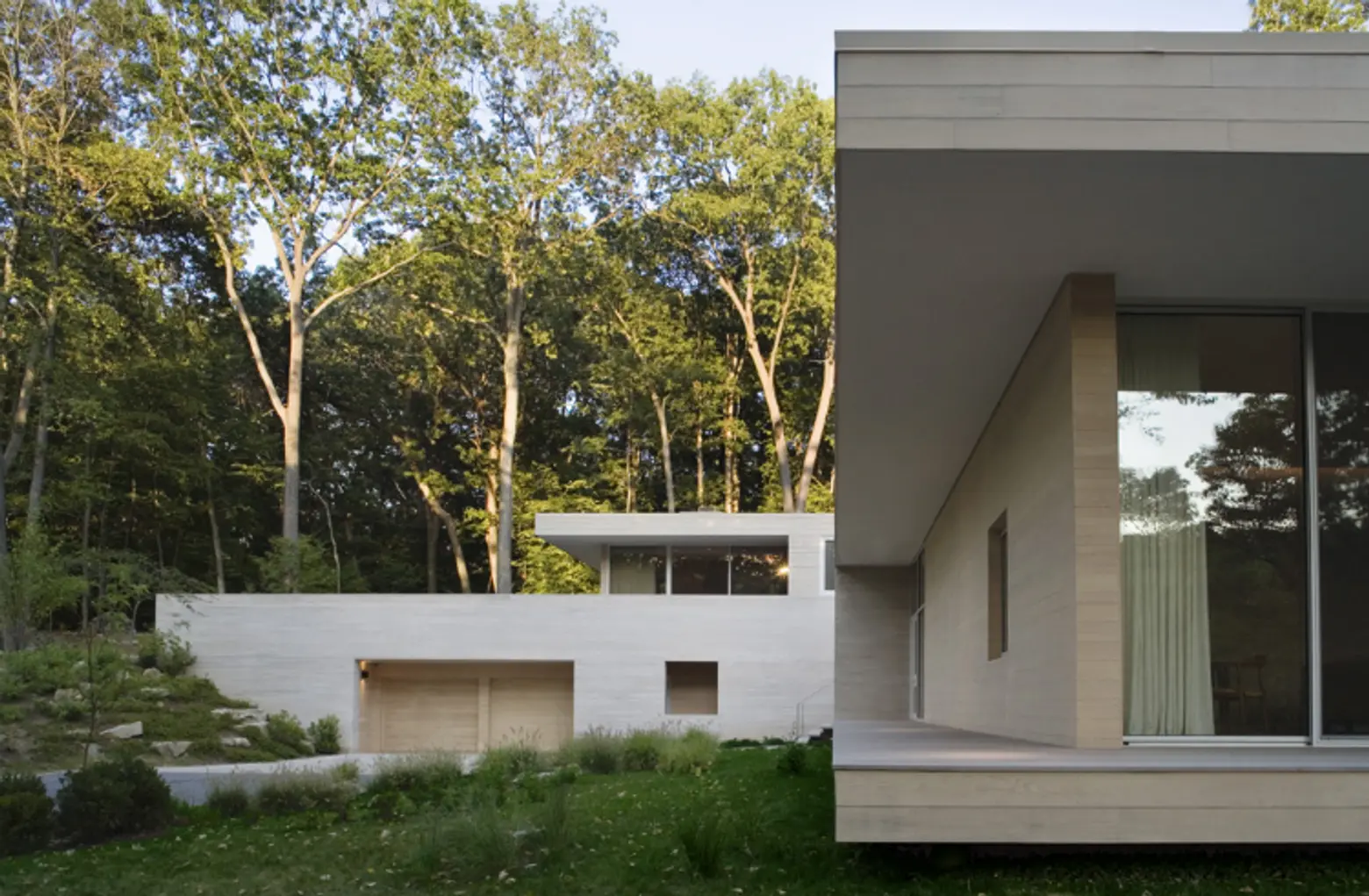 On the outside, there's a pool as well as a pond and plenty of greenery. In keeping with Meyers' interest in green and sustainable design, the plantings are all native New York species chosen from a community grower. It doesn't get more local than that.
Get more design inspiration from Victoria Meyers here.
Images © Paul Warchol