This Breathtaking Nolita Penthouse Takes Going Green to Another Level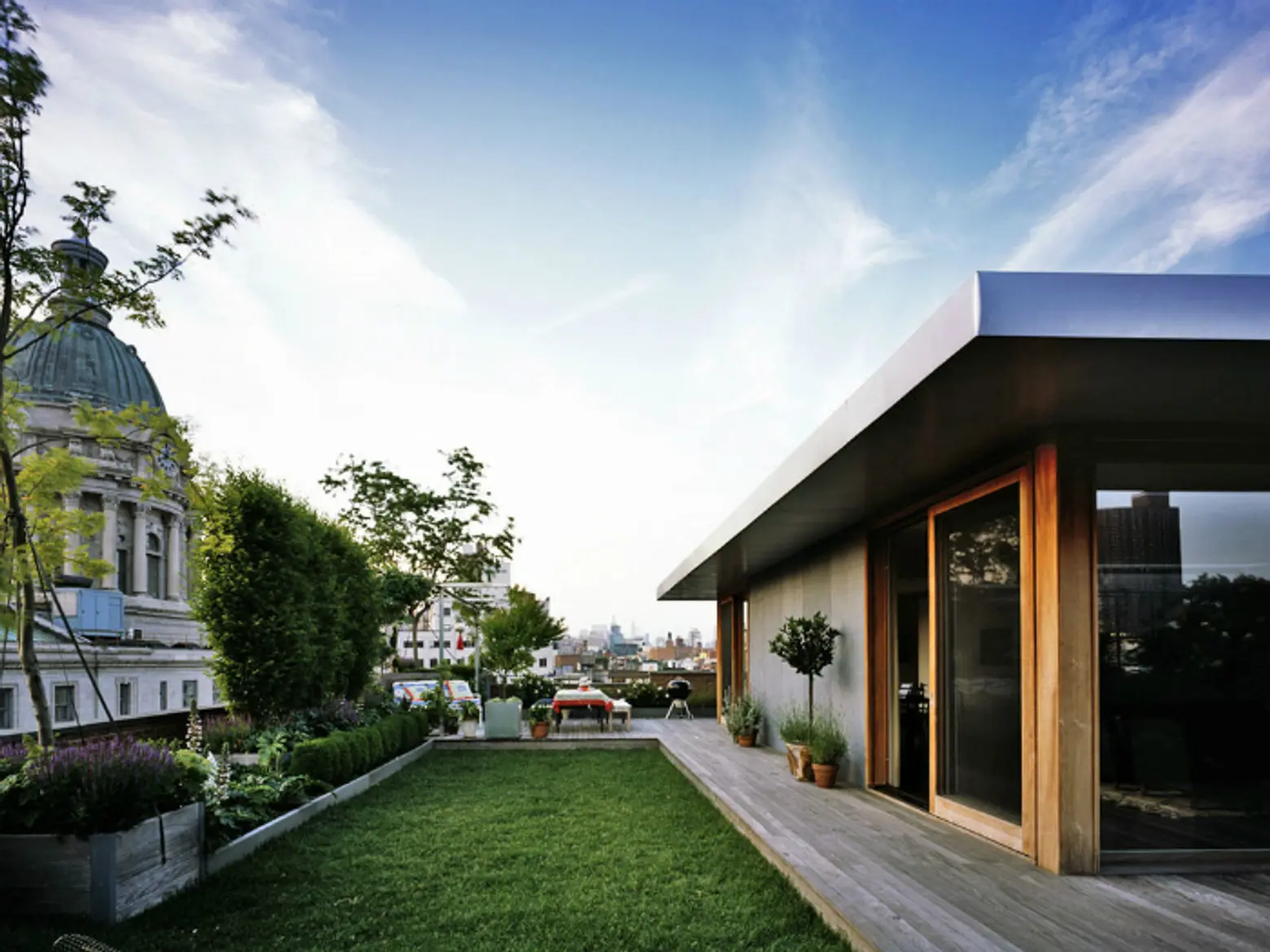 Not all rooftop gardens are created equal, especially when it's an award-winning green space perched high above Little Italy. A collaboration between Andrew Berman Architect and the sustainable roof designers of Goode Green, the blooming penthouse abode is a serious urban oasis complete with chickens and a bee colony.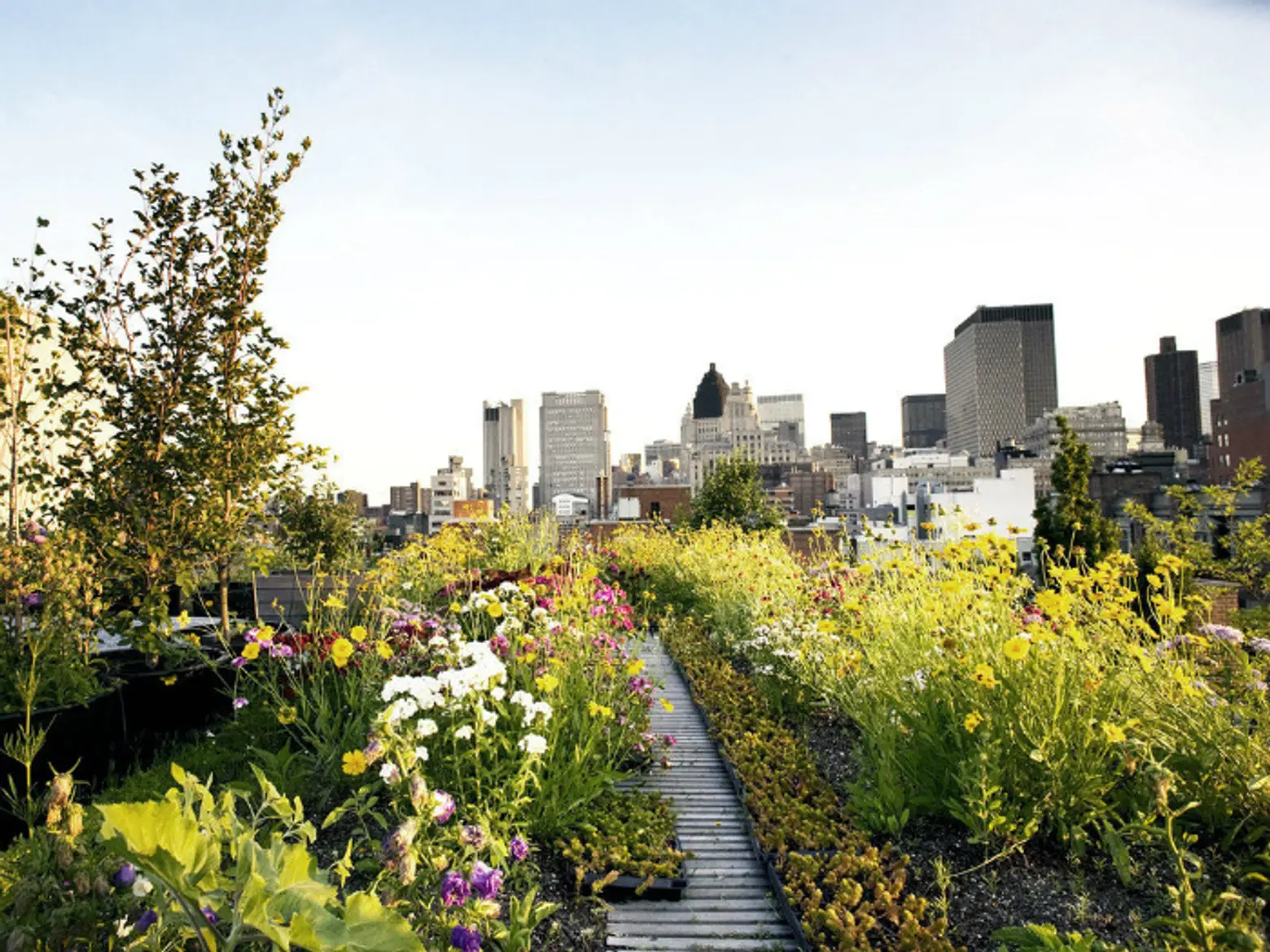 Berman designed a 4,500-square-feet home to go atop the century-old Nolita building, reinforcing beams from the original structure and creating a flat roof to help hold up soil and plantings. Wildflowers and grasses native to New York City fill the outdoor space, along with a fish pond and kitchen garden.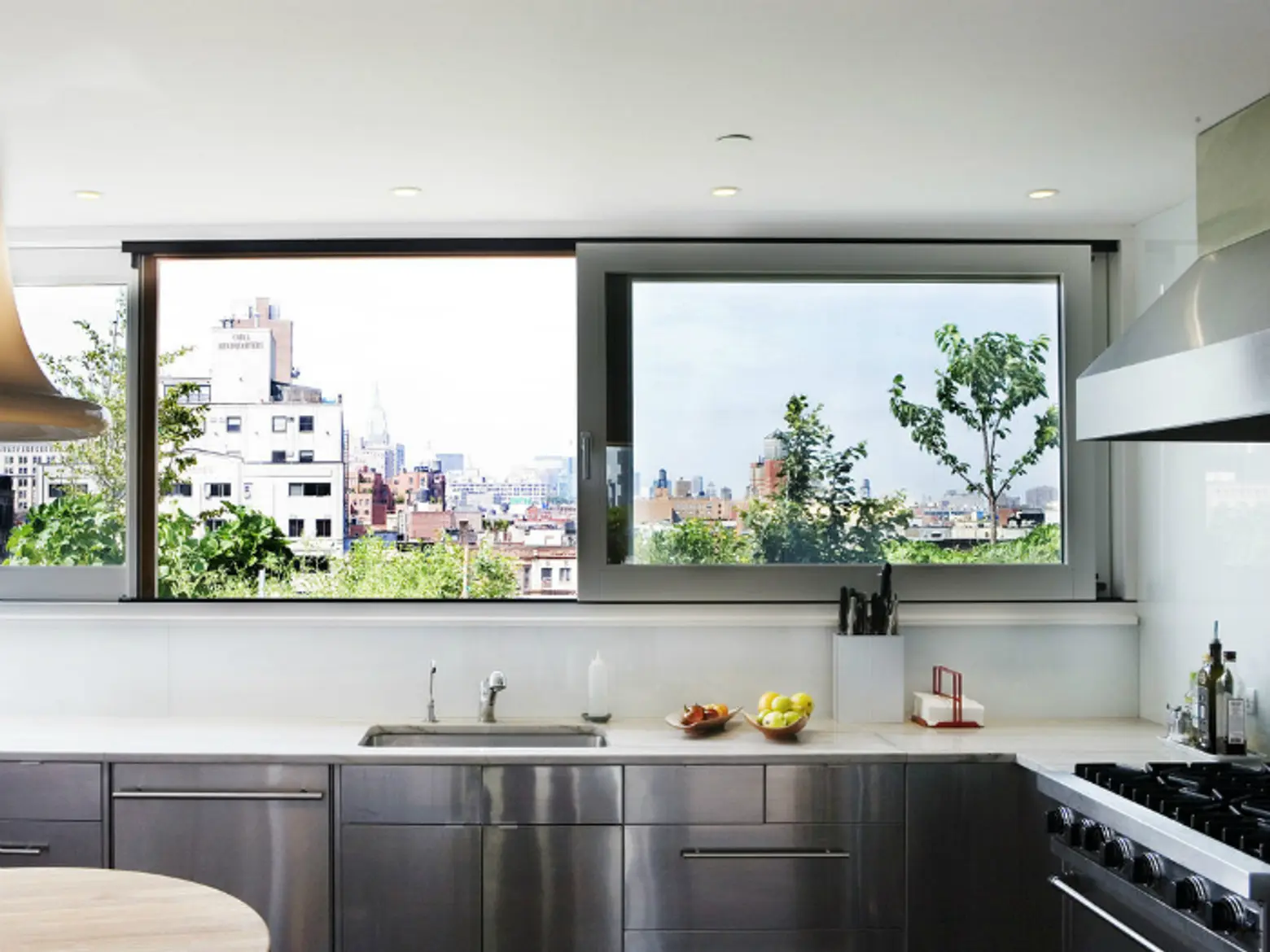 There are also breathtaking views of both uptown and downtown, creating a surprising and peaceful juxtaposition of city and country in one of the city's busiest neighborhoods.
Images courtesy of Andrew Berman Architect and Goode Green