They Paved Washington Square Park and Put Up a Parking Lot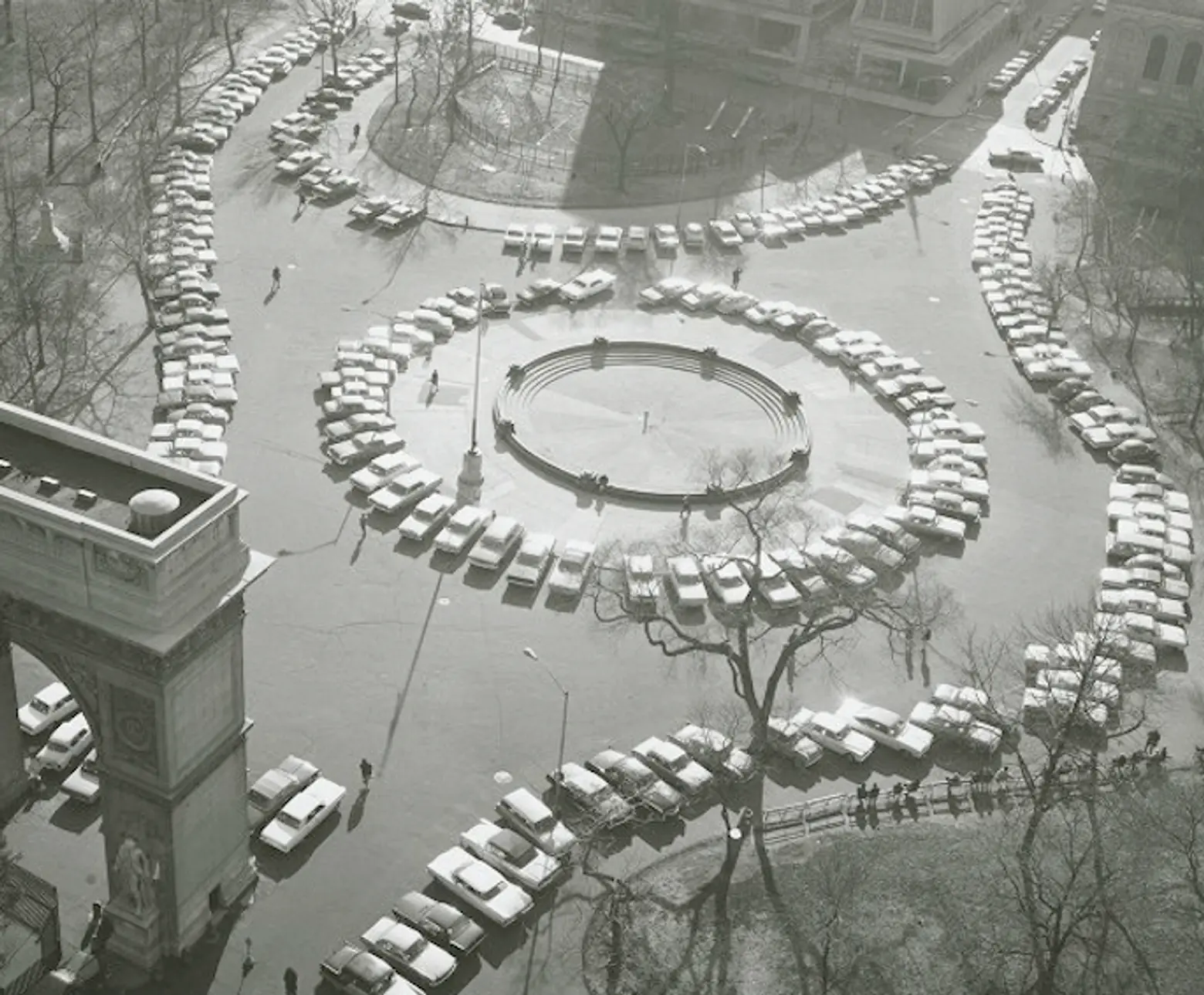 It's true: Washington Square Park was, in part, Washington Square parking lot. In the 1960s, at the peak of the nation's car culture fixation, the Greenwich Village park was put into use as a parking lot, until cars were finally banished altogether in the 1970s, when the large circular plaza around the fountain was added. Some say the parking lot was an effort to keep hippies from gathering in the beloved public space.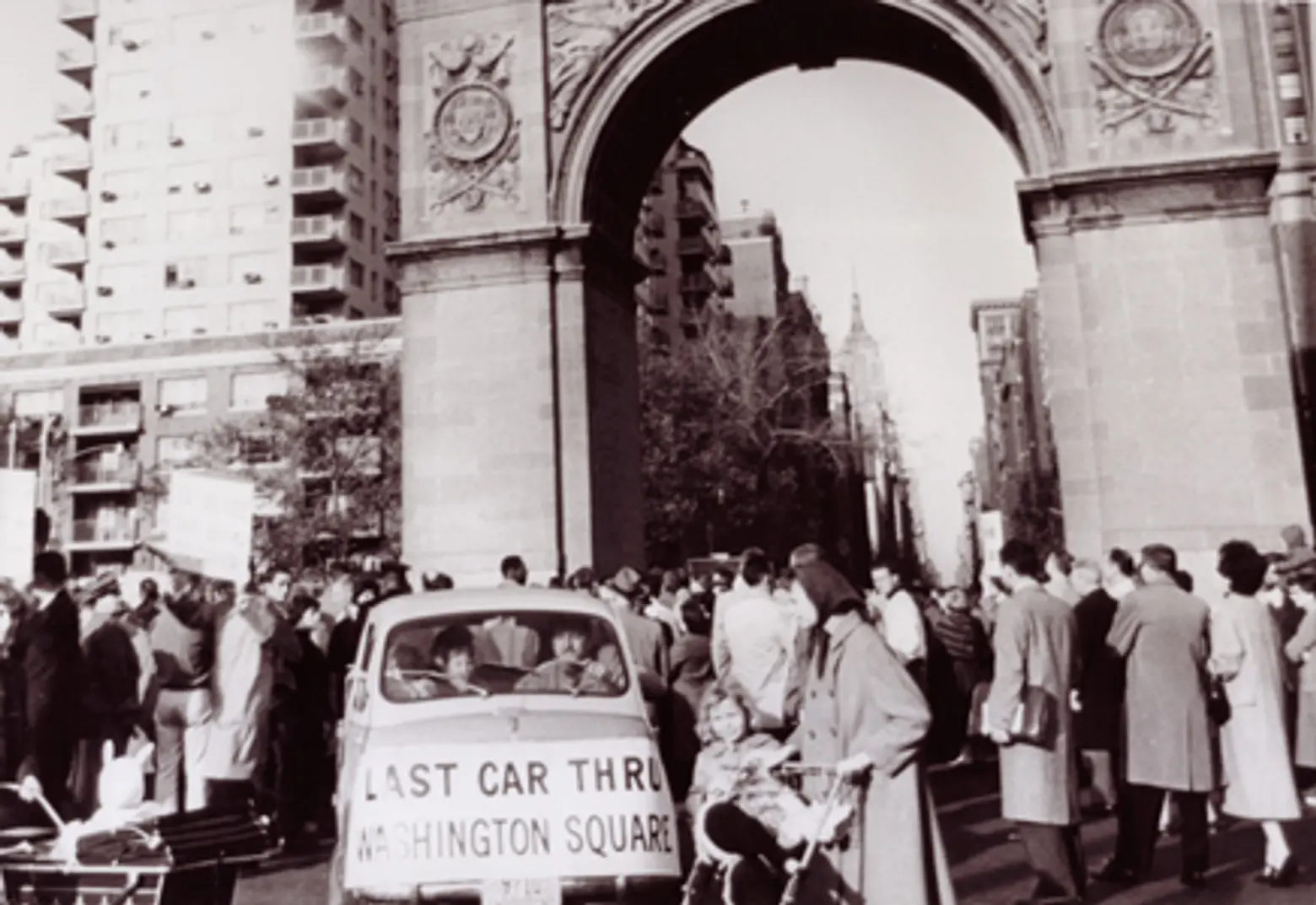 Last car through Washington Square Park, 1958. Tankel Collection, Greenwich Village Society for Historic Preservation
In the 1950s, Robert Moses (then City Planning Commissioner and Parks Commissioner) proposed removing the park's fountain and running a four-lane highway right through the middle of the popular community gathering space. That plan was thwarted after community voices–whose numbers included neighborhood resident Eleanor Roosevelt–triumphed, led by Washington Square Park committee member Shirley Hayes, after a seven-year battle to "Save the Square." Hayes's efforts were highlighted by Jane Jacobs in "The Death and Life of Great American Cities."
The 1958 photo above captures the celebration set up by the Joint Committee to End All But Emergency Traffic Through the Square after a trial traffic stoppage went into effect. The "last car" symbolizes the last of Moses' plans to run multi-lane roads through the park. Though the trial was ultimately successful, the above-mentioned parking lot period in the mid-sixties happened during a decade-long renovation planning process.
RELATED: