The Lena Dunham Real Estate Effect: Looking at the Homes of the Stars of 'Girls'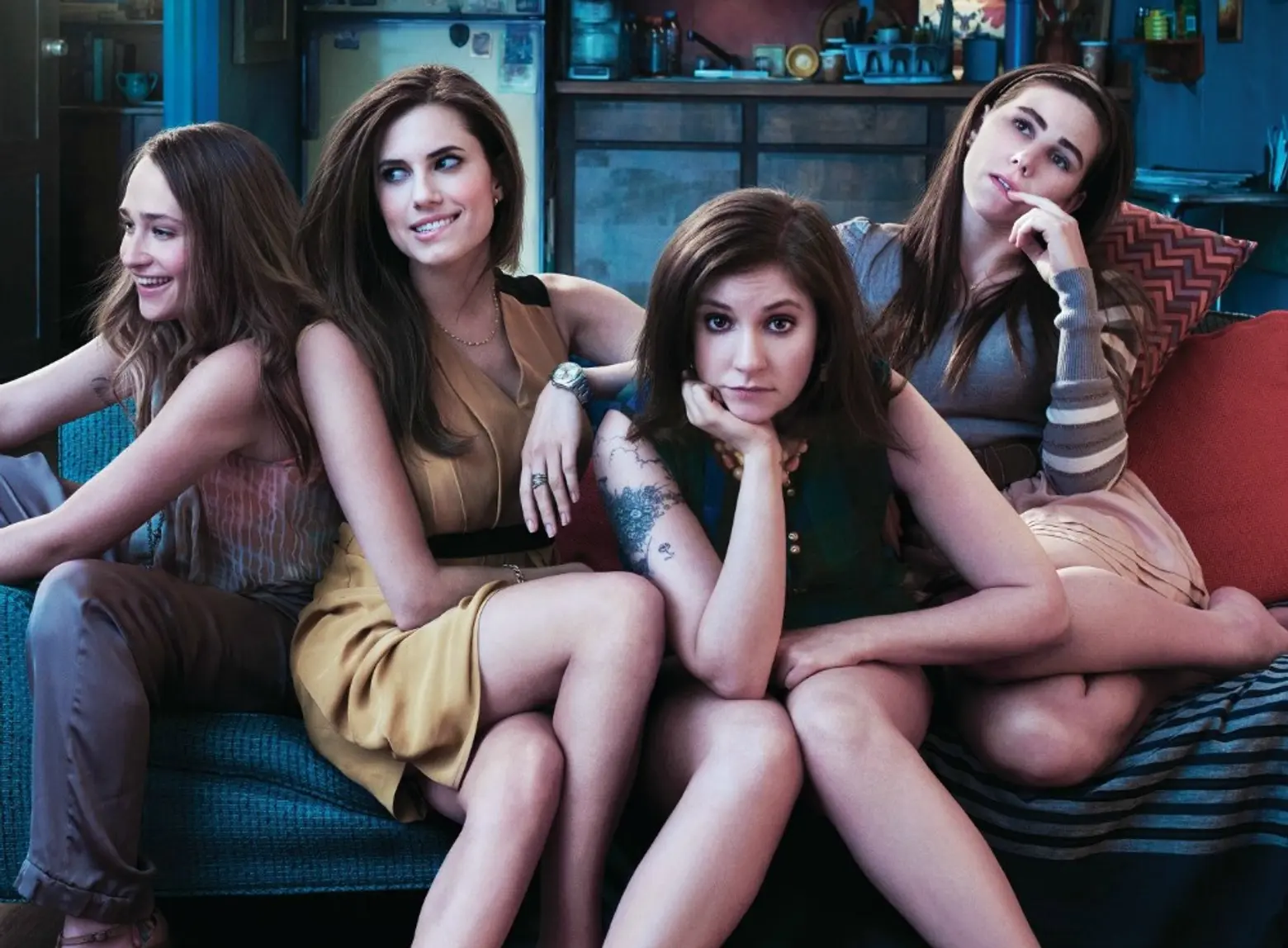 One of the reasons Girls became such an instant hit is because it was lauded as the anti-Sex & the City. Its characters live in Greenpoint, not the Upper West Side; they wear Converse instead of Manolos; they struggle to pay the rent rather than living in completely unrealistic apartments. But when it comes to their real lives in New York City, the cast of the HBO show is definitely not struggling to make ends meet, as is evidenced by their impressive collection of real estate. So, in anticipation for this Sunday's season four premier, let's take a look at how Lena Dunham and her posse actually live in the city, as compared with their characters' fictional digs.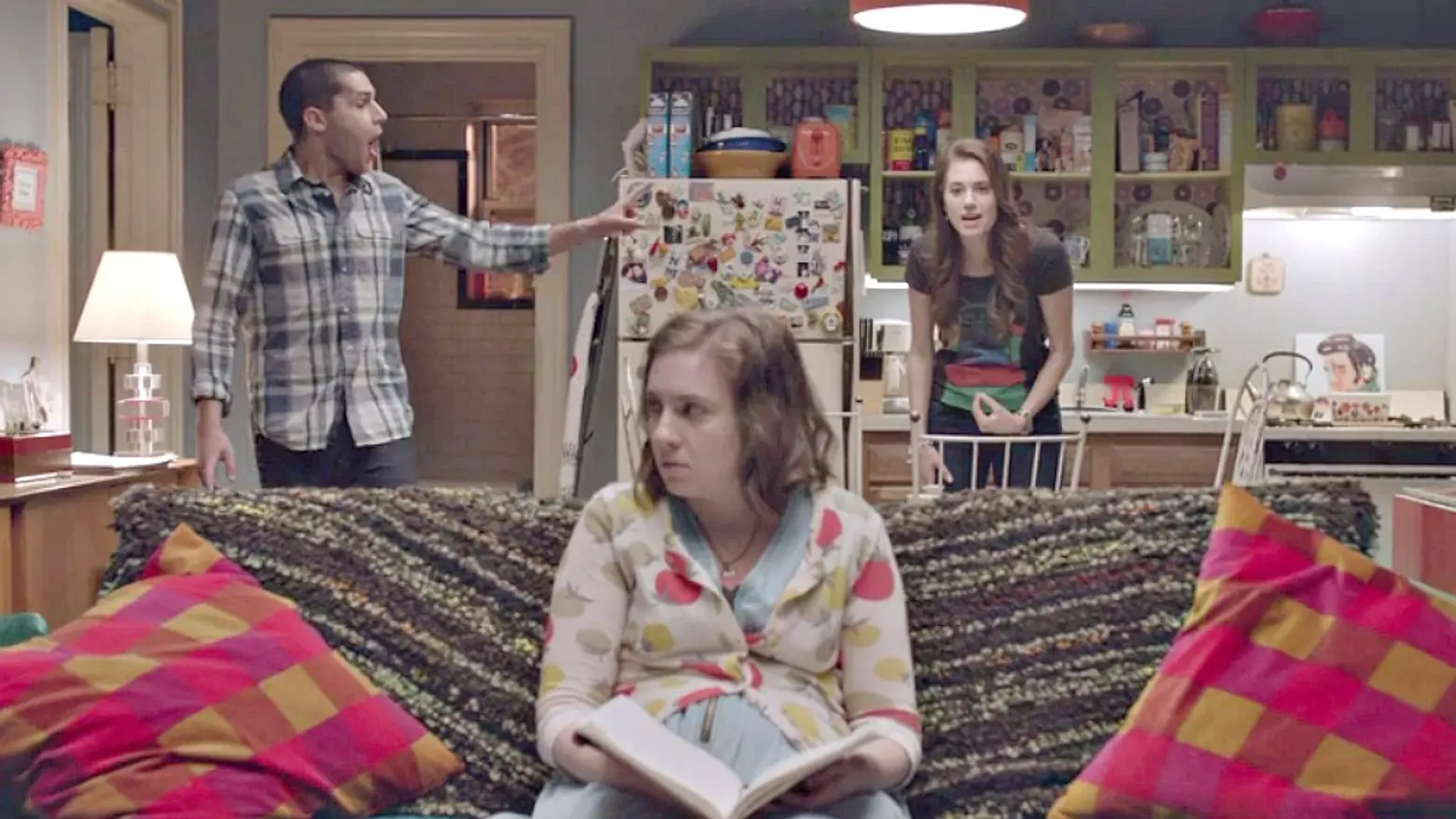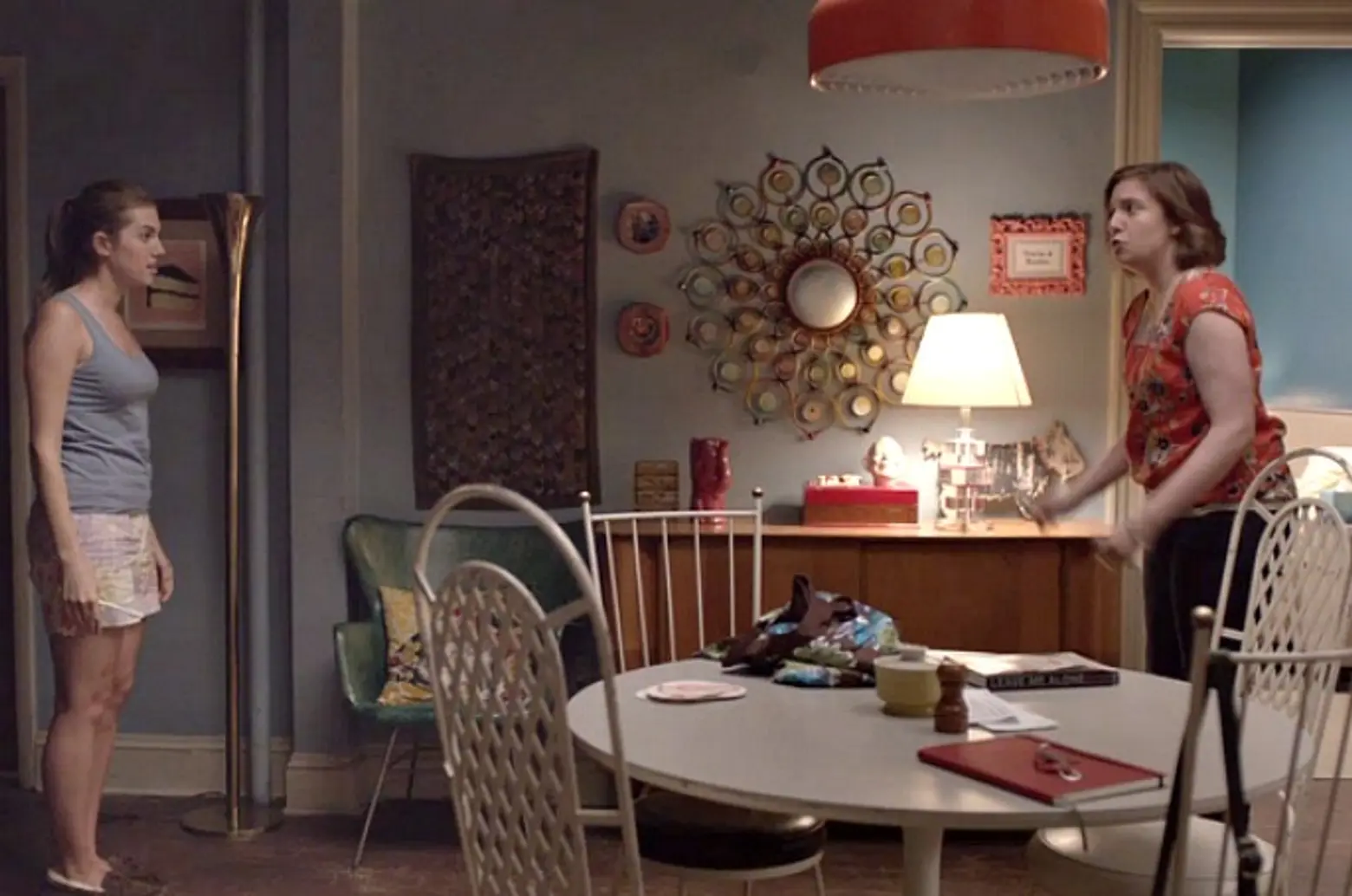 Hannah's Greenpoint apartment
Let's start with Lena Dunham herself. On Girls, her character, aspiring writer Hannah Horvath, lives in a two-bedroom Greenpoint walkup on India Street, which is actually quite charming. The apartment features retro, vintage pieces (which are said to actually be from Urban Outfitters) and fun pops of color, exactly what you'd expect from the eclectic Hannah who declared in the first episode "it costs a lot of money to look this cheap."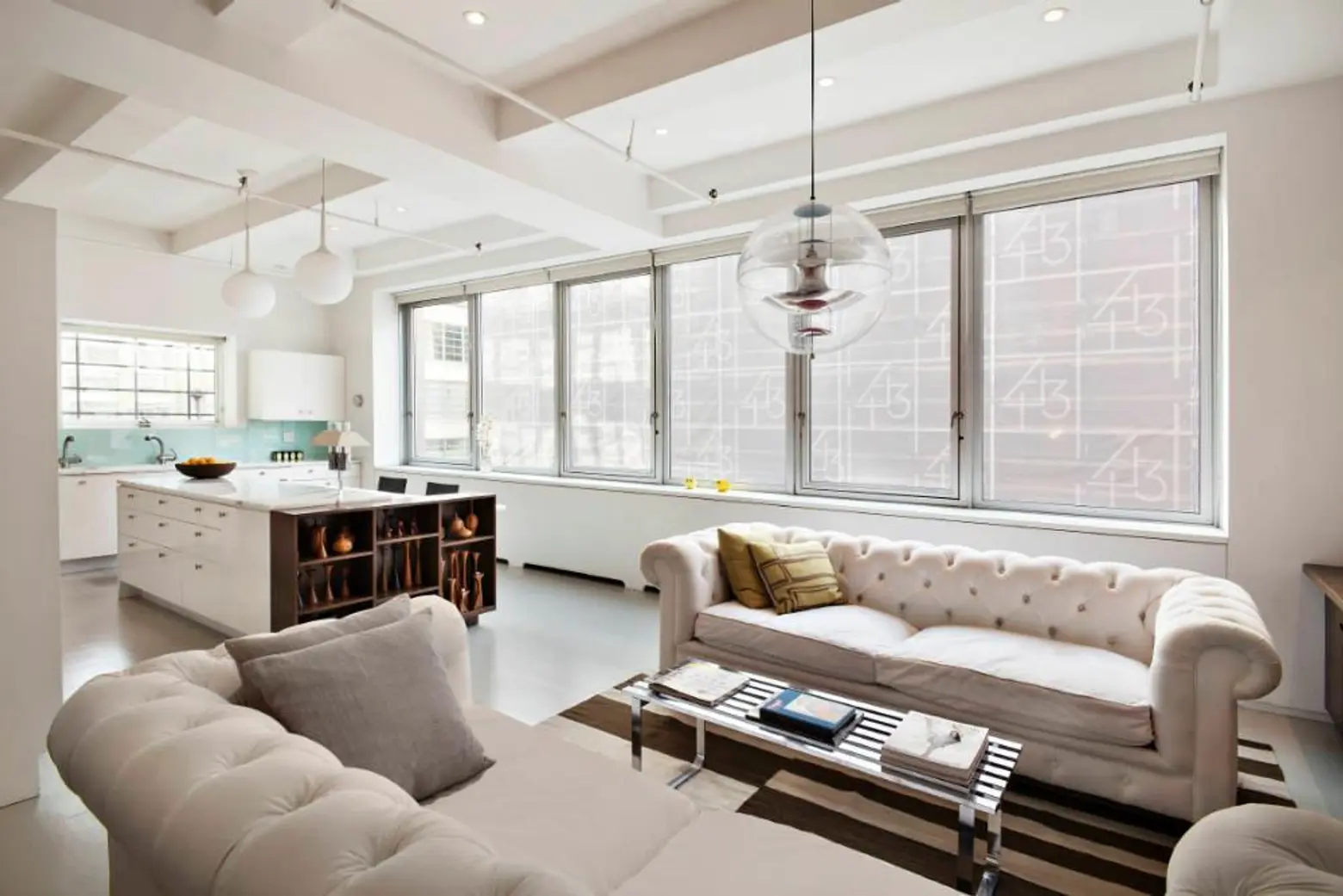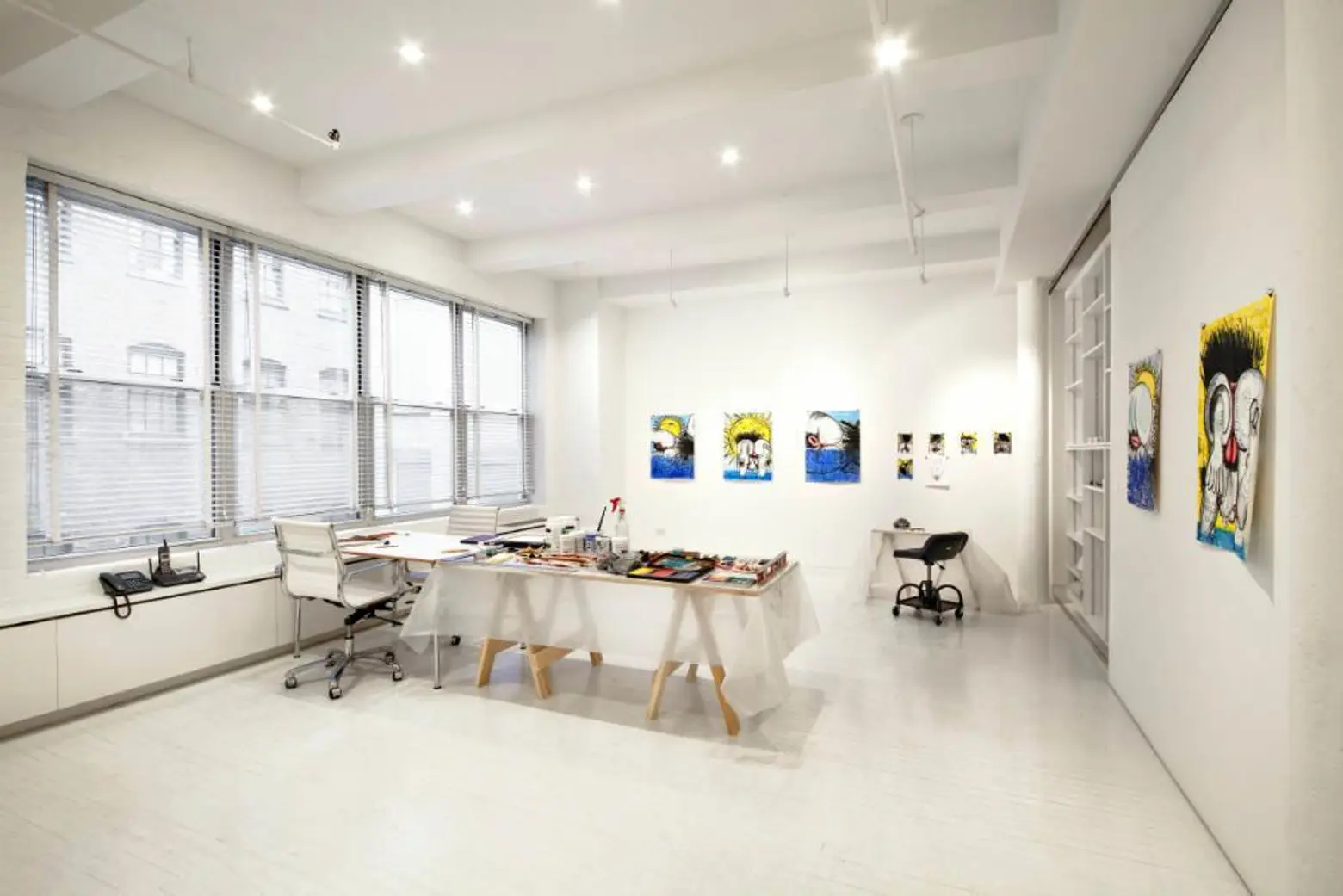 16 Desbrosses Street, #4S
Though her fictional home is not too shabby, it can't compare to Lena Dunham's real-life real estate roster, which began when she was just a kid growing up in Tribeca. Her parents, Carroll Dunham and Laurie Simmons, only just recently sold her childhood home at 16 Desbrosses Street, and for an impressive $6.25 million we might add. Lena's film Tiny Furniture, which put her on the map, was filmed in the 3,600-square-foot loft that was once a textile warehouse. The live/work combo was perfect for the family, as her parents are both artists.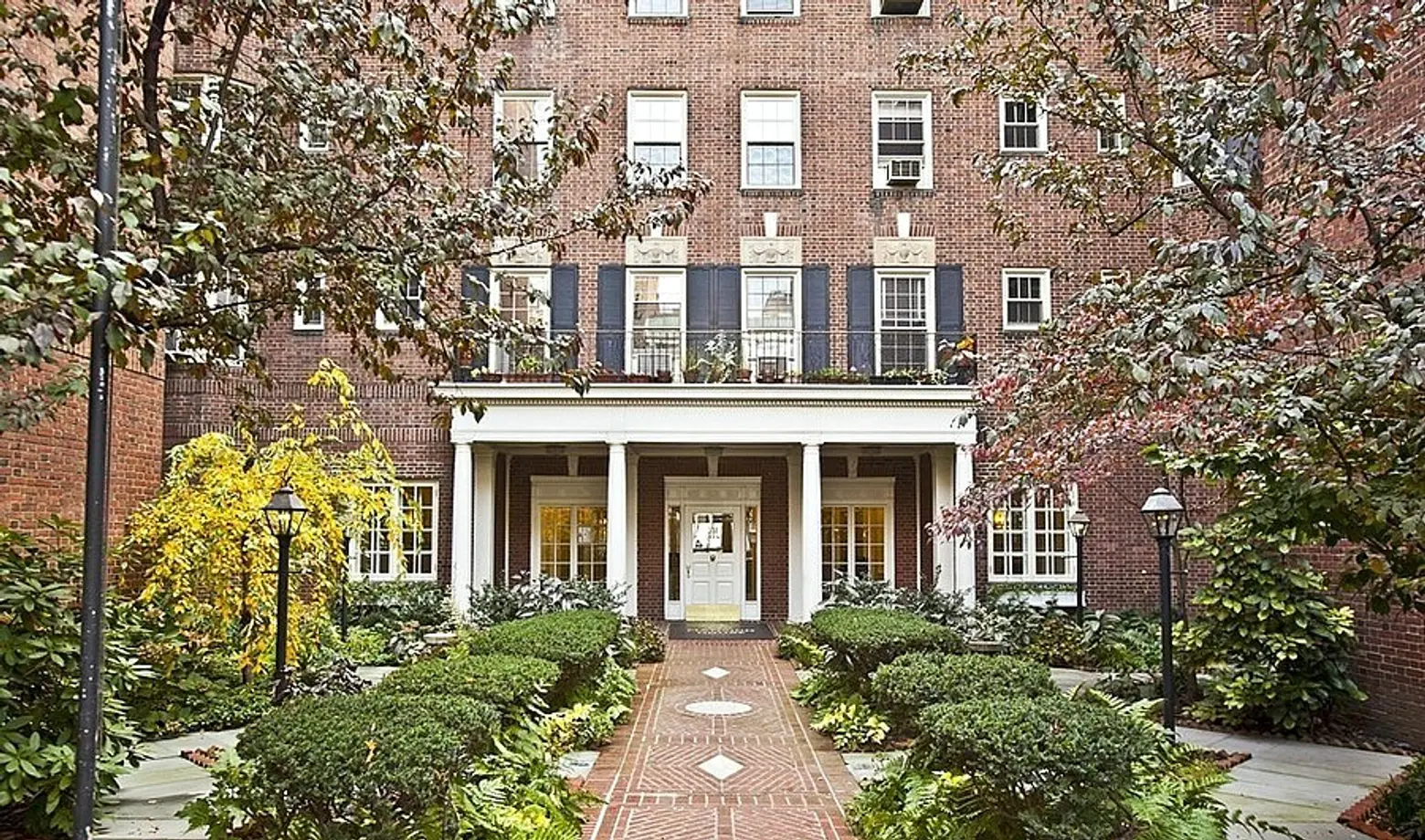 145 Hicks Street
In June 2012, Dunham bought her first solo apartment at 145 Hicks Street in Brooklyn Heights, not far from St. Ann's, where she attended high school. She paid $500,000 for the one-bedroom, 800-square-foot co-op. There was no public listing for the pad, so we didn't get a look inside, but just last month the Times featured a big spread of the apartment, which is now being subleased by fashion designer Rachel Antonoff, sister to rock musician Jack Antonoff who is Dunham's boyfriend.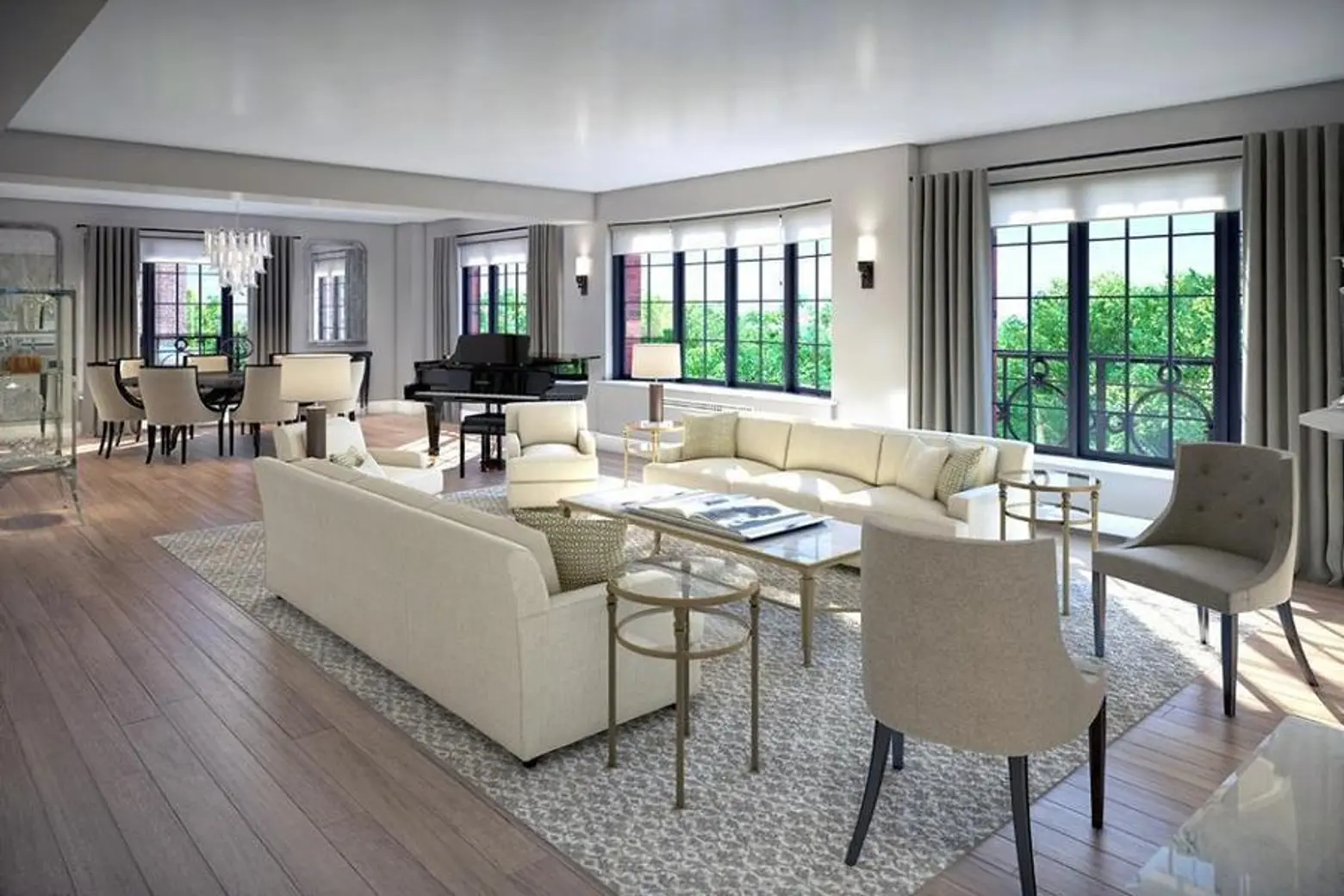 30 Henry Street, #4
Lena majorly upped her real estate game last month when she picked up a $4.8 million condo at 30 Henry Street in Brooklyn Heights, in the former offices of the Brooklyn Daily Eagle–now known as The Heights. The 3,200-square-foot, four-bedroom corner apartment, which she shares with her significant other, is one of just five in the building and is definitely a sign that the star is growing up, as it has a sophisticated modern design.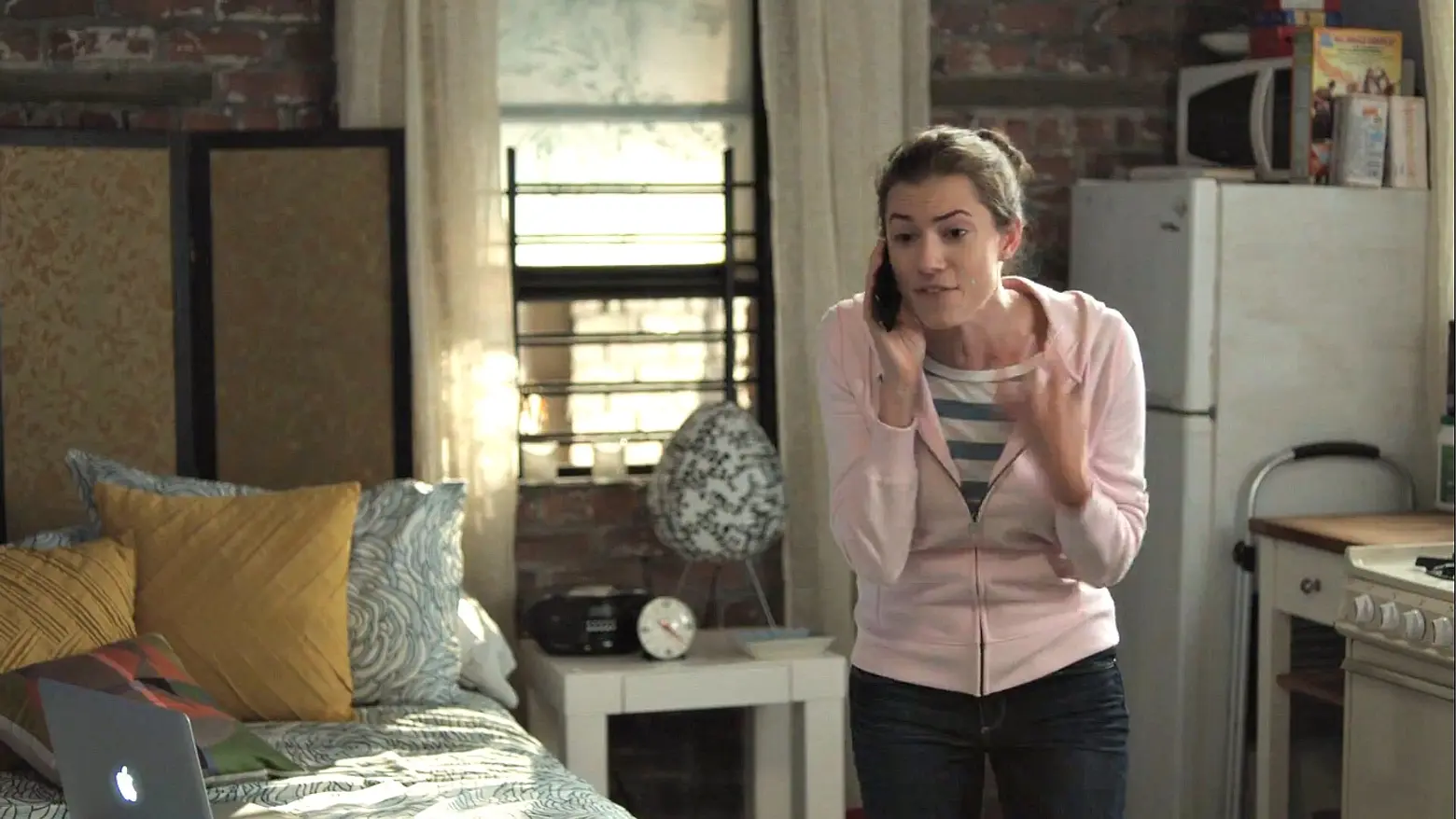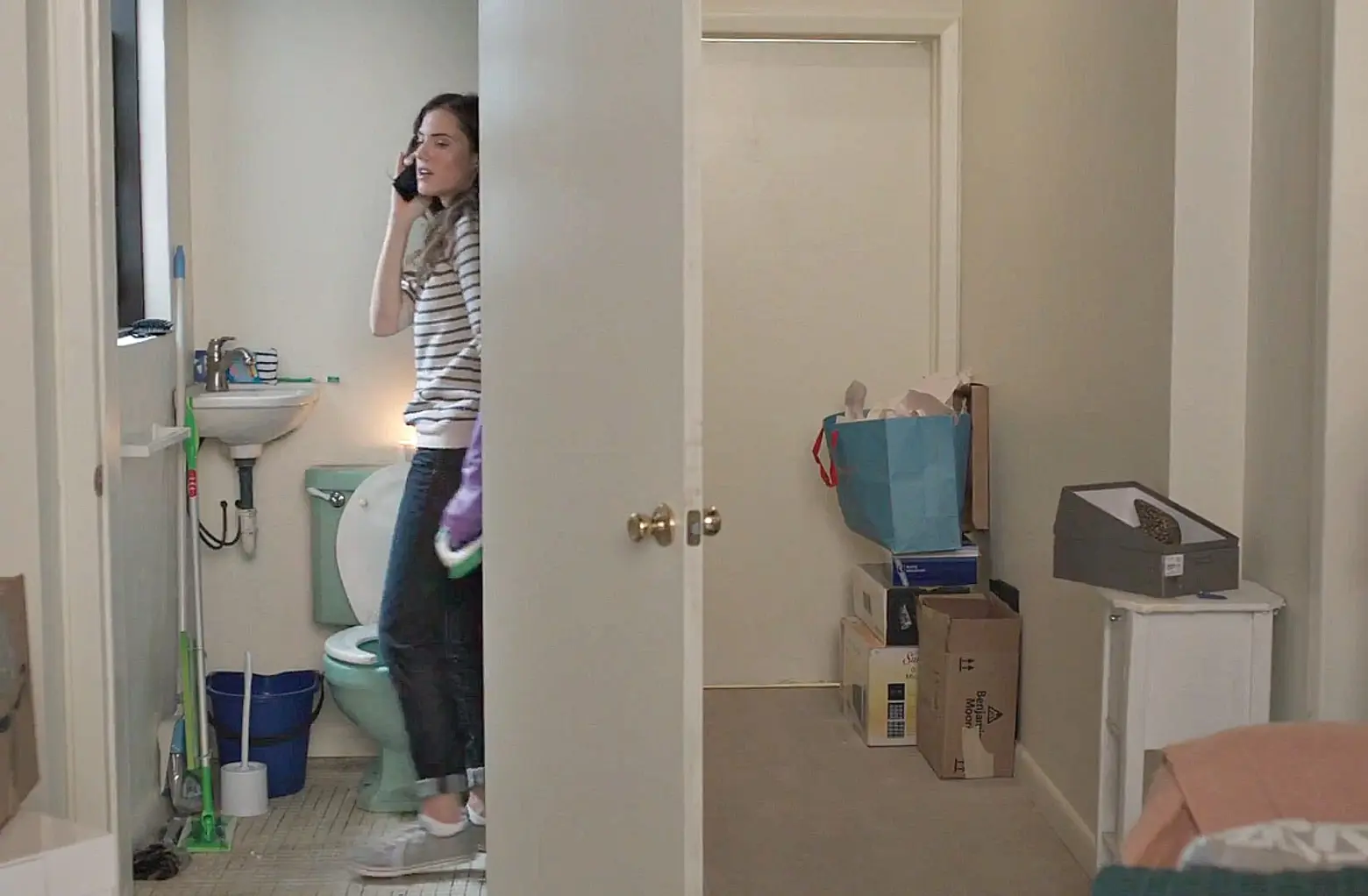 The "shit box"
For almost the entire first season of Girls, Hannah shared her Greenpoint home with best bud Marnie Michaels, played by Allison Williams. But after a huge fight, Marnie moves out. After crashing with Shoshanna for a while, she finally settles down in her own place by the third season. The tiny space is the quintessential NYC studio, complete with a shower in the kitchen. Its location is not disclosed (though we think it may be the Lower East Side or Chinatown based on exterior scenes), as it's simply referred to as the "shit box."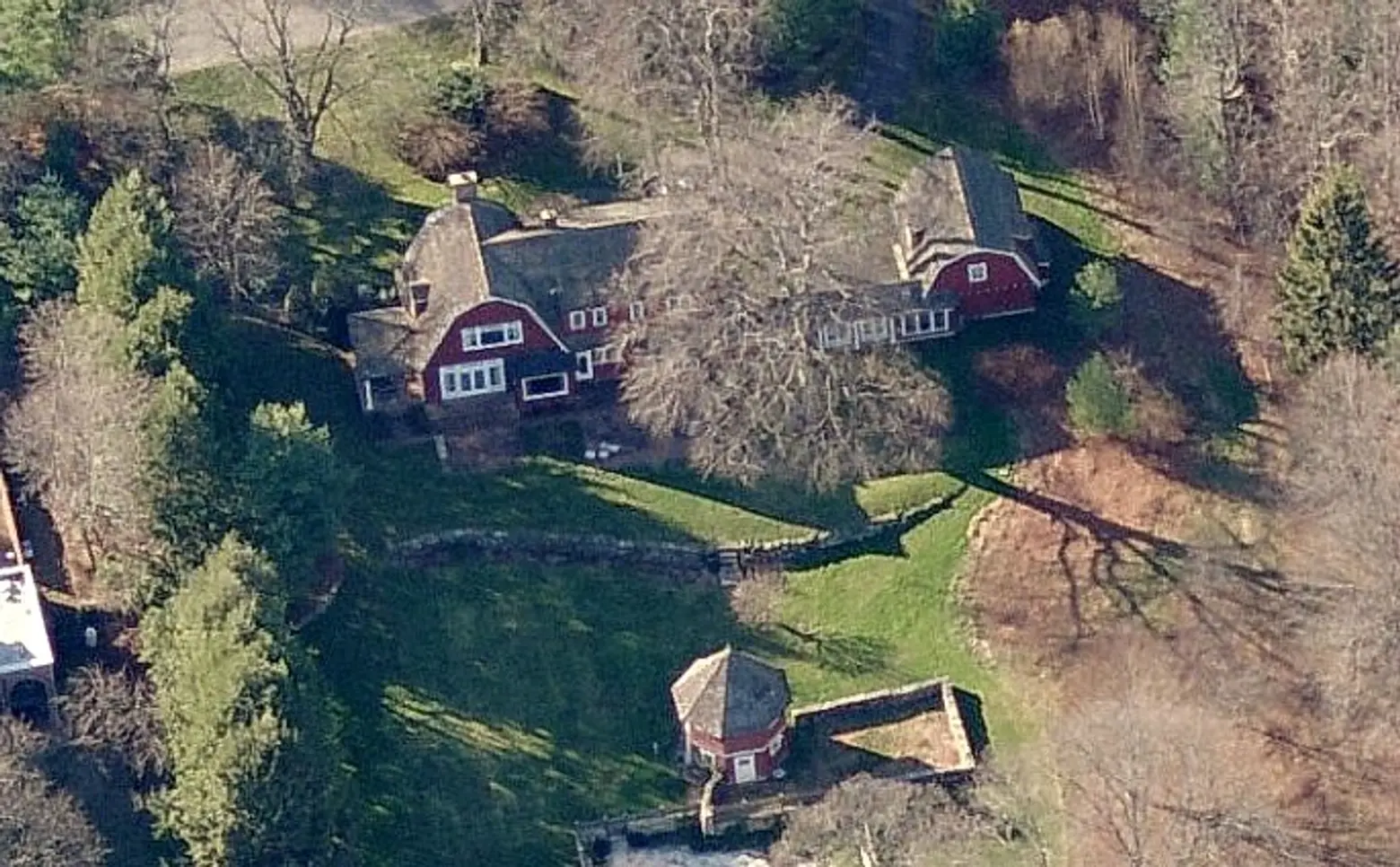 An aerial view of the New Canaan home where Williams grew up
It doesn't look like Allison Williams has purchased any NYC real estate yet, but she grew up not far away in Connecticut. Her father, news anchor Brian Williams, and mother Jane Stoddard, host and producer of Bloomberg EDU, own an historic, colonial-style home in New Canaan. Set on 2.5 acres, the four-bedroom house covers 3,448 square feet, quite a bit more than the shit box. They bought the house for $750,000 in 1993, when Allison was five.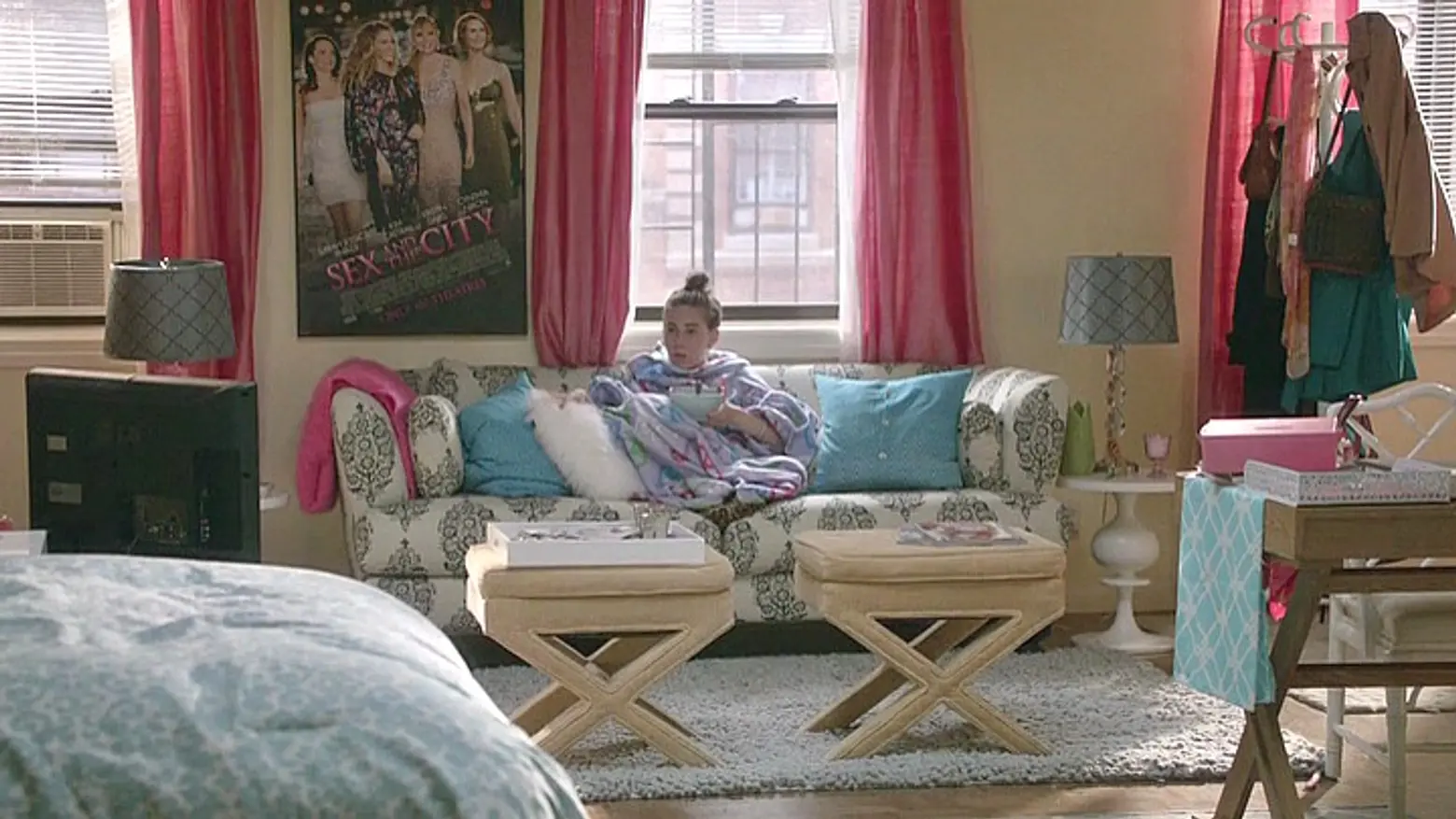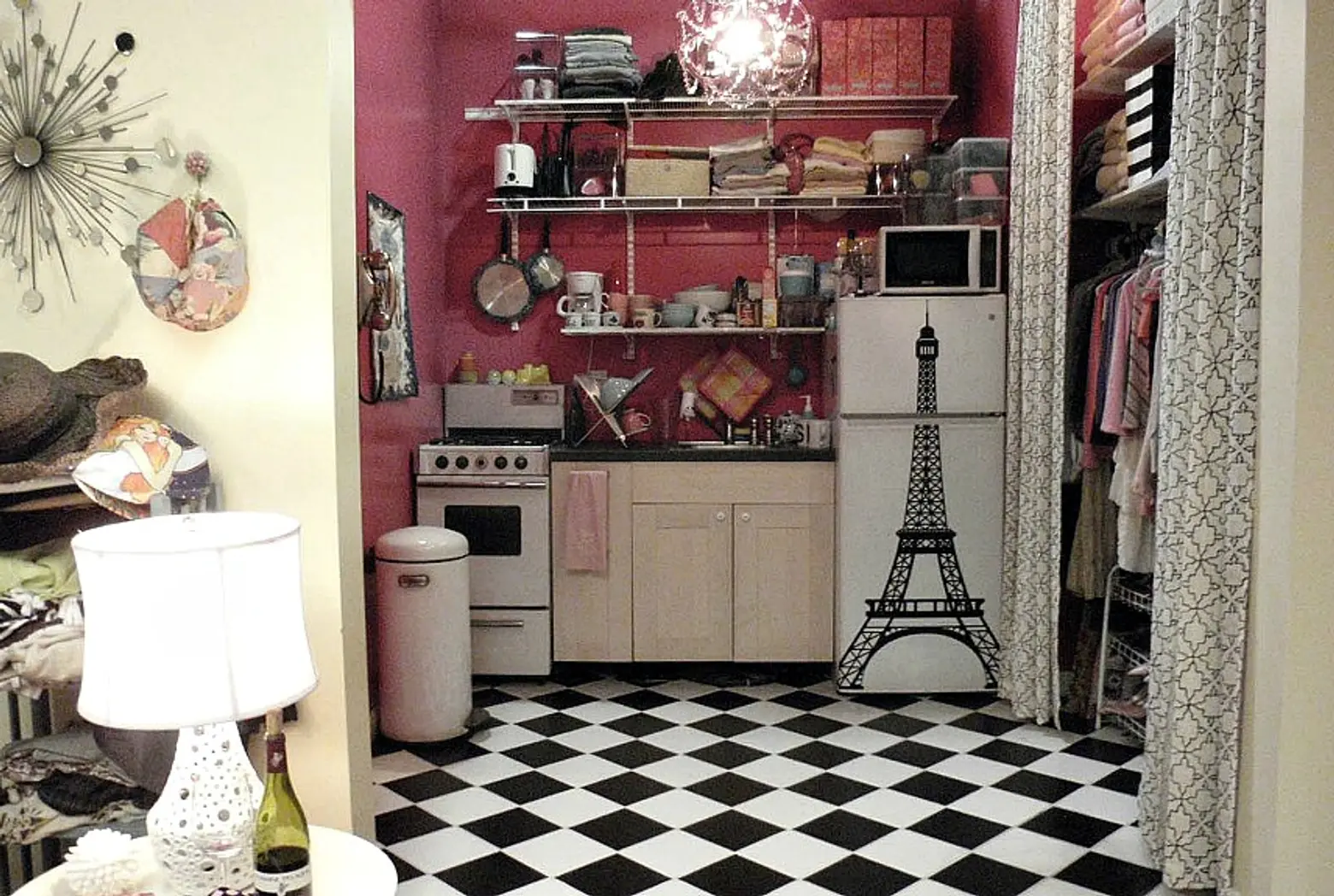 Shoshanna's Pinterest-ready apartment
If you love girly, bubblegum-pink design you'll likely think Shoshanna Shapiro, played by Zosia Mamet, has the best-looking apartment on Girls. Located in Soho, the oversized, $2,100/month studio is paid for by Shoshanna's parents, who also probably footed the bill for her West Elm sofa and craft supplies. This is probably the most Sex & the City-ish home on the show, and we're not just saying that because of the giant poster.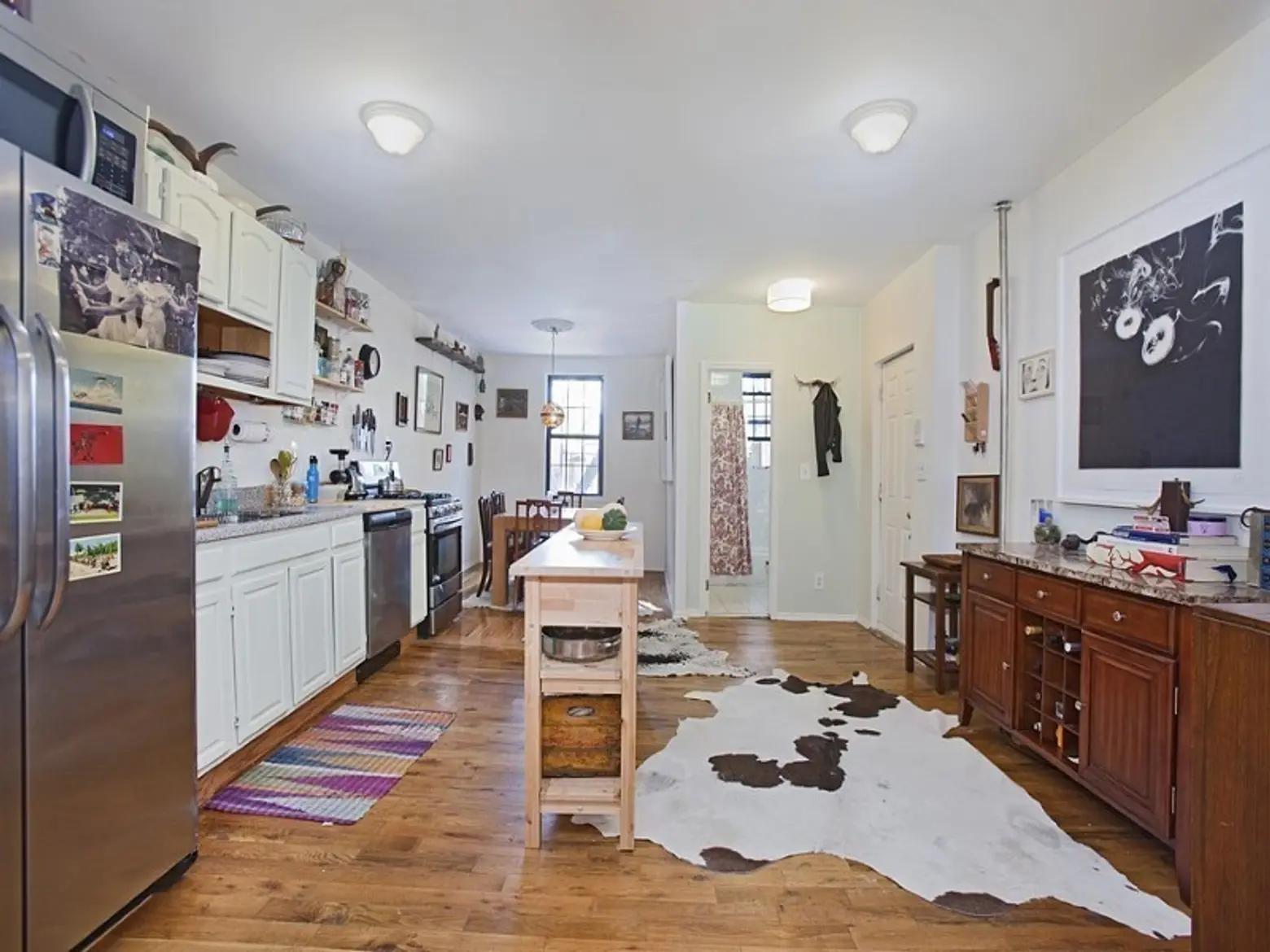 Zosia's house at 896 Flushing Avenue
In real life, Zosia Mamet lives in Brooklyn and has a much more cool, subdued style. She purchased her Bushwick house in June 2012 with her boyfriend, actor Evan Jonigkeit, for a little over $1 million, but put it on the market in October for $1.6 million. The couple had planned to convert the multi-family dwelling into a 2,500-square-foot single-family home, but we guess they never got around to it (how un-Shoshanna like).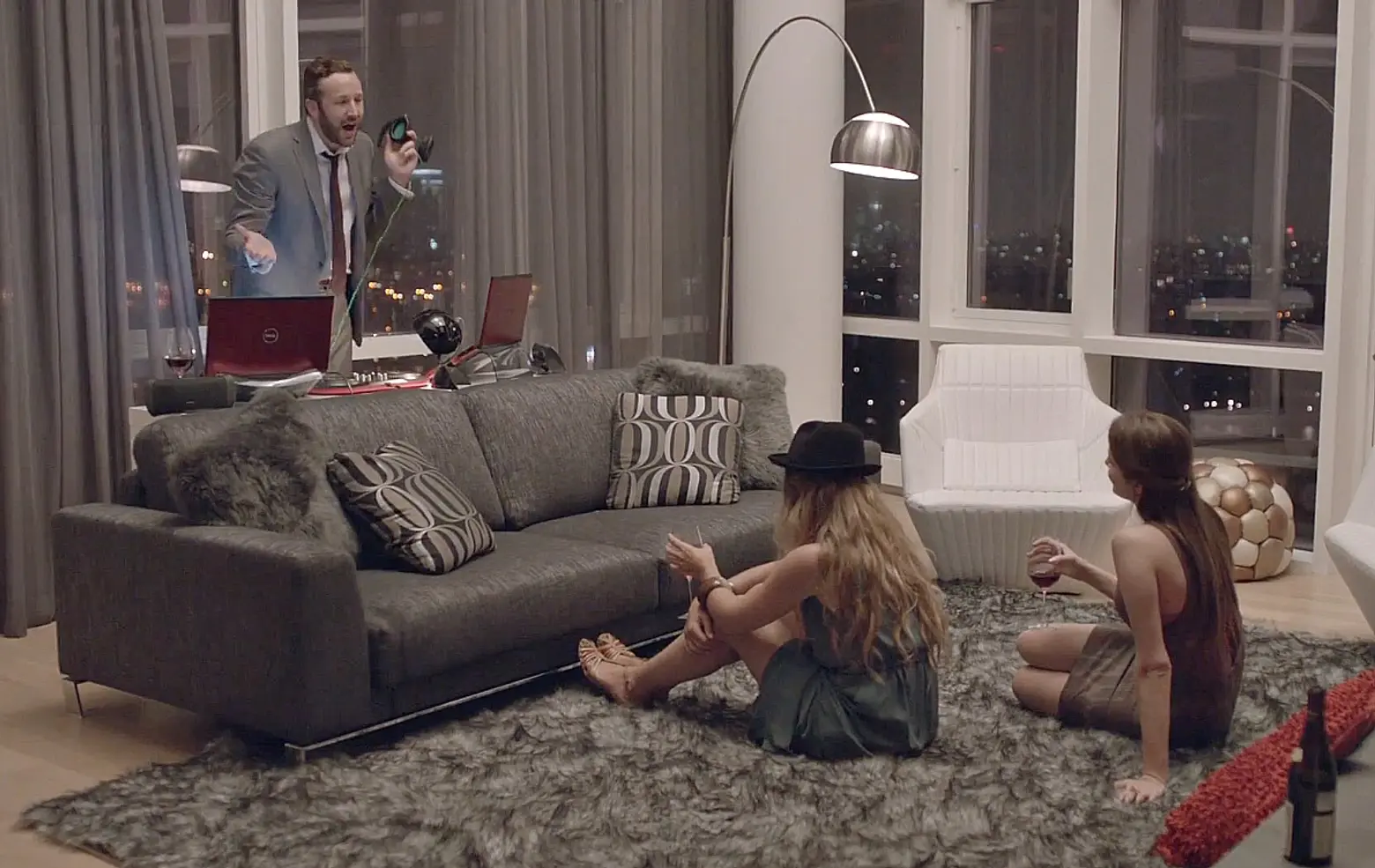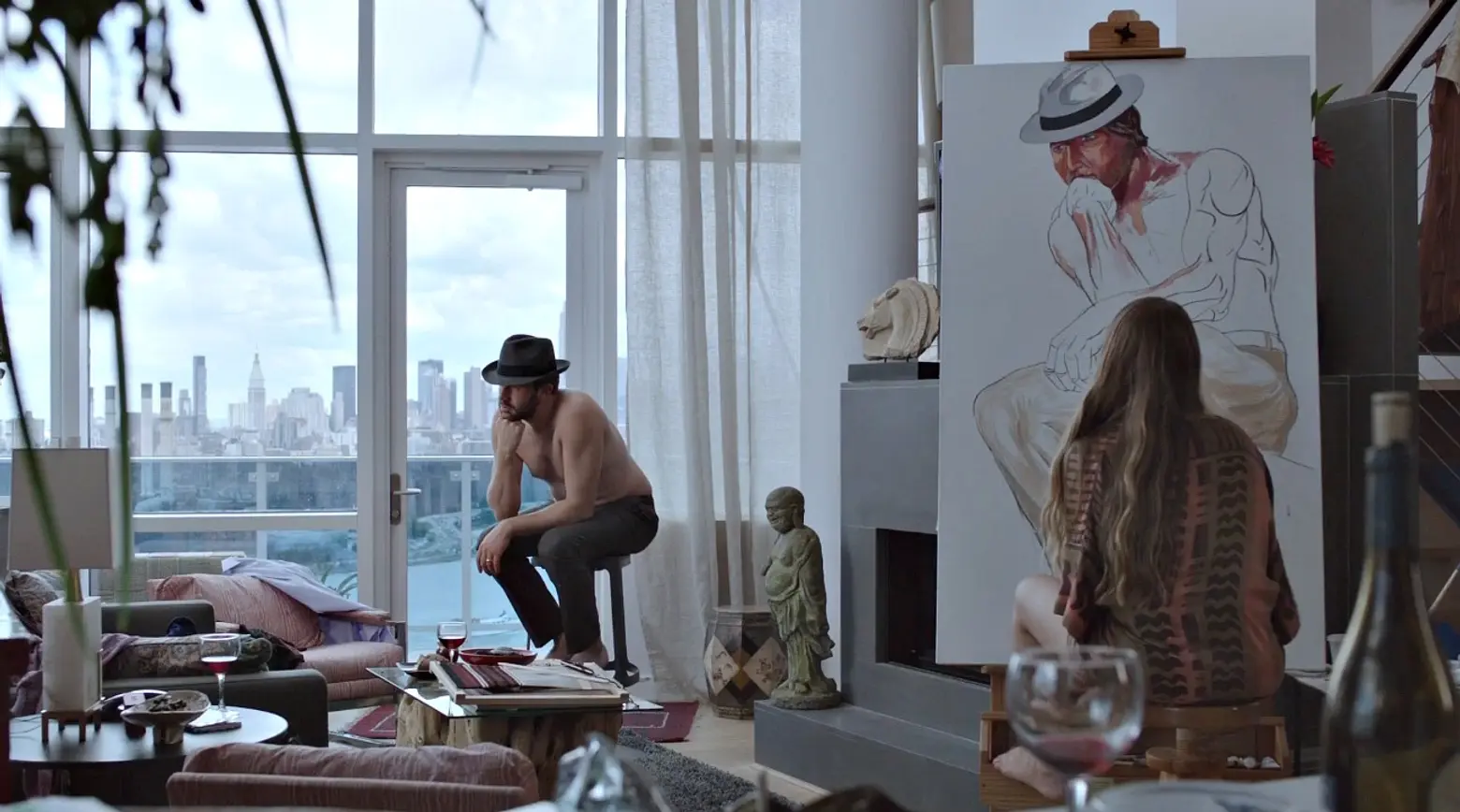 Thomas and Jessa at home at the Edge
Our final Girls girl is Jessa Johansson, the free-spirited bohemian who travels the world, played by Jemima Kirke. The nomadic cast member spends time living with Hannah and her cousin Shoshanna, but during her fleeting marriage to Thomas John she resides in a pretty spectacular apartment at the Edge on the Williamsburg waterfront.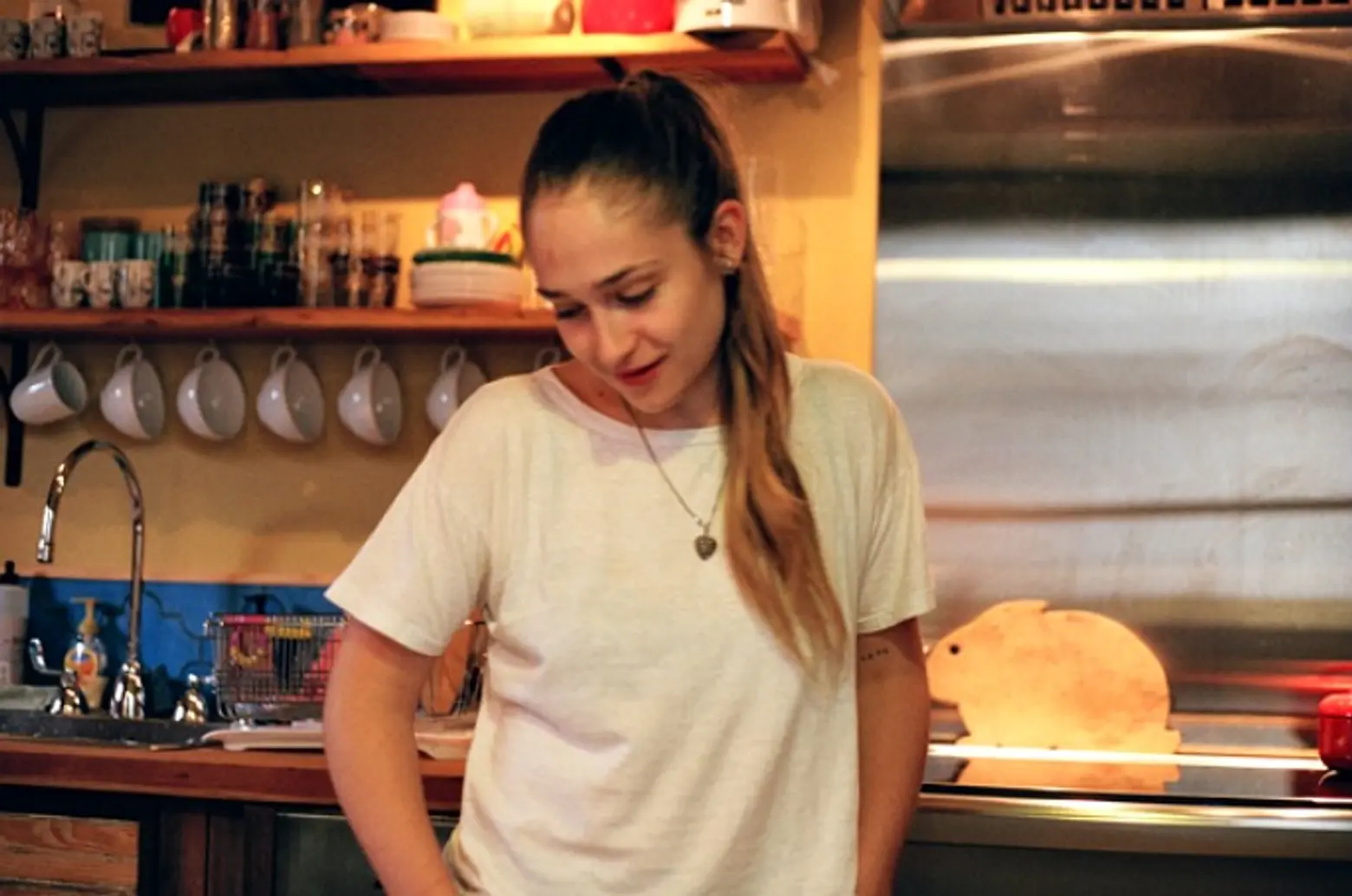 Photos from the Brooklyn Magazine house tour
Off screen, Jemima Kirke considers herself a painter, not an actress and told Brooklyn Magazine in 2012 that her dream house is a castle built into the side of a cliff that's "bold, cold, and intense and dark." She gave Brooklyn mag a tour of her then home, which was chock full of boudoir-like antiques and trinkets.

408A Clinton Street in Carroll Gardens before Kirke moved in and, presumably, updated the home
But the following year she and her husband, who have two children, passed up Kirke's beloved Lower East Side and bought a $2 million Carroll Gardens brownstone. The 3,360-square-foot home doesn't quite fit the bill of her castle, but it's certainly not too shabby.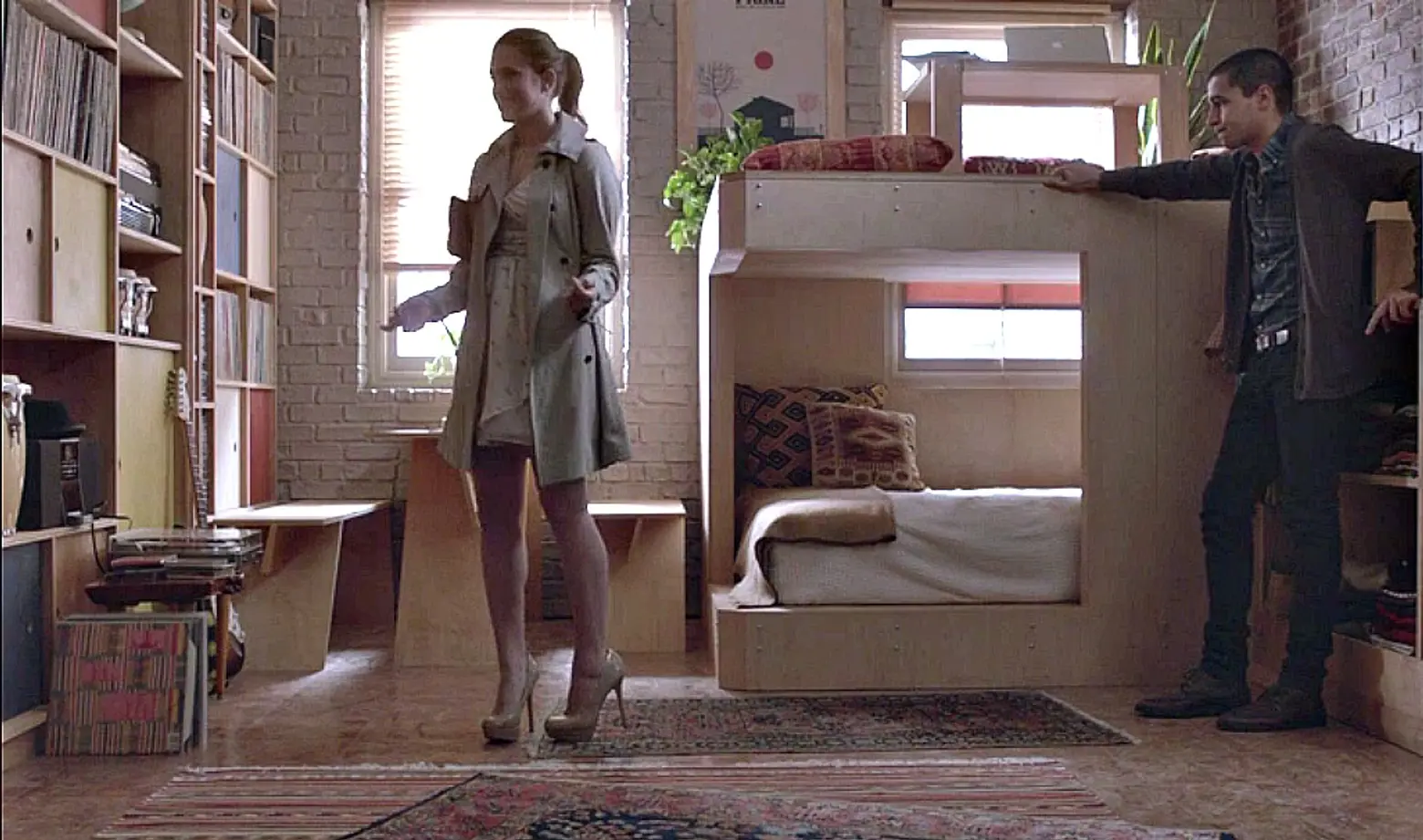 Charlie's studio
Funnily enough, the character on the show with perhaps the most interesting pad is not a girl at all. Charlie Dattolo, played by Christopher Abbott, is Marnie's on-again-off-again boyfriend on seasons one and two. His small Bed Stuy studio has a room within a room, serving as a sleeping area inside the cube, a lounge above, and storage in the big, chunky stairs. There's also a wall of floor-to-ceiling, built-in, Mondrian-esque cupboards. Charlie implies on the show that he built the custom furniture himself, using the skills from his carpentry and architecture office jobs.
Now, we bet when you're watching the Girls premier on Sunday, you're going to be more interested in Hannah's area rug than you are in her always-interesting relationship with Adam.