Lena Dunham Buys $4.8M Brooklyn Heights Condo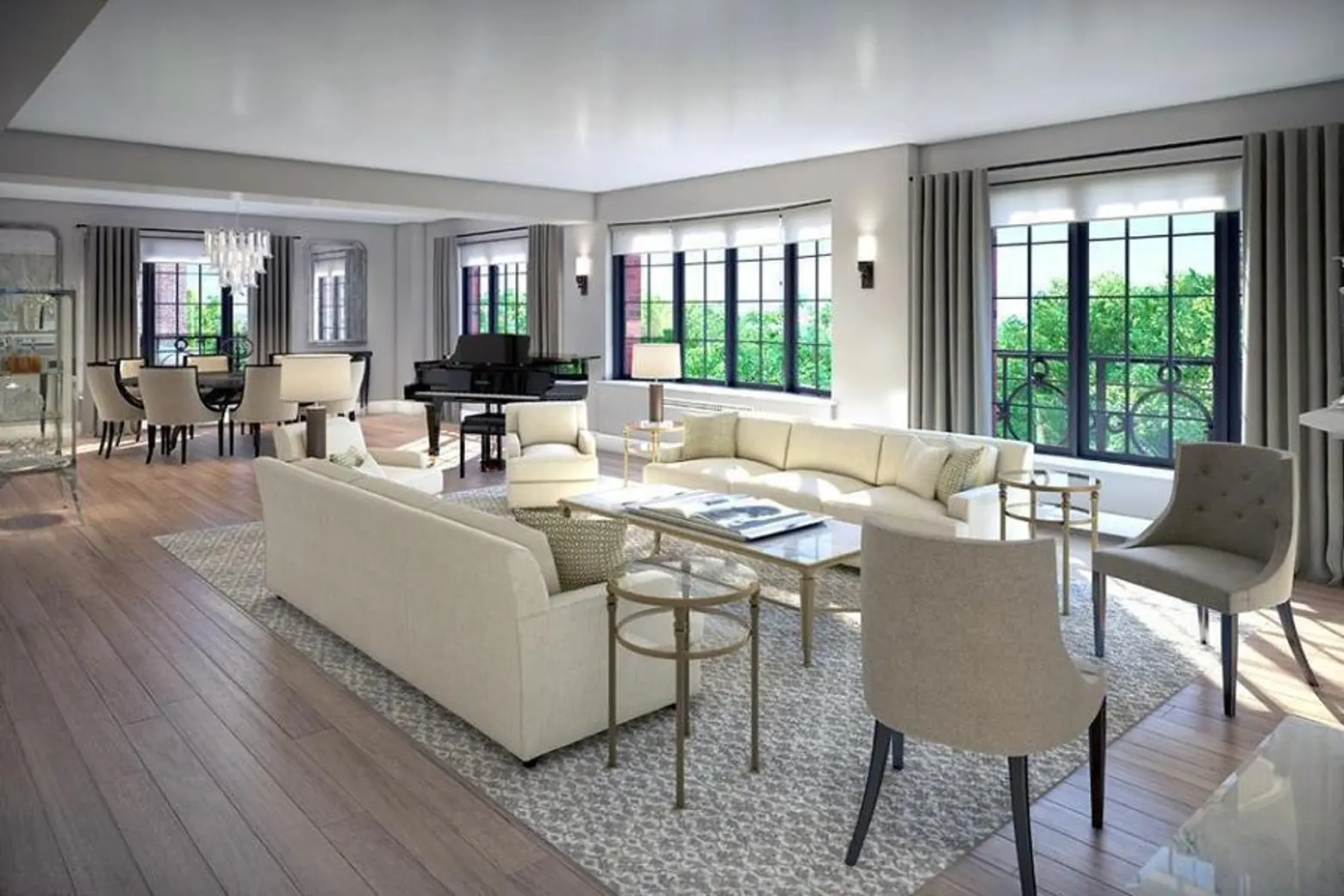 According to the Daily Mail, Girls creator Lena Dunham has scooped up a $4.8 million condo at 30 Henry Street in Brooklyn Heights, the former offices of the Brooklyn Daily Eagle–now known as The Heights. Despite the recent controversy over her memoir, 28-year-old Dunham is really moving up in the world. Not only did she reportedly get a $3.7 million book advance, but her first home in the neighborhood at 145 Hicks Street cost her only $500,000. She purchased her newest residence under a trust and still owns her one-bedroom pad.
Dunham shares her new home with boyfriend and Fun frontman Jack Antonoff, who has been spotted on moving duty while Dunham is on her book tour. The four-bedroom corner apartment is completely elegant and modern, a sure sign that the "girl" is growing up.
The 3,200-square-foot apartment is one of just five in the building, which was reccently overhauled by BKSK Architects. A private landscaped courtyard ensures that each residence has large windows on all sides, complete with romantic Juliet balconies. The Heights is the epitome of luxury living with features like marble bathrooms, private elevators, giant terraces, kitchen islands with built-in espresso machines and sprawling open floorplans. This is definitely the kind of home Hannah Horvath could only dream of…
[Listing: 30 Henry Street, #4 by Deborah Rieders and Sarah Shuken of the Corcoran Group]
[30 Henry Street on CityRealty]
[Curbed via Daily Mail]
RELATED:
Images via the Corcoran Group