Museum honoring the legacy of Jackie Robinson opens in NYC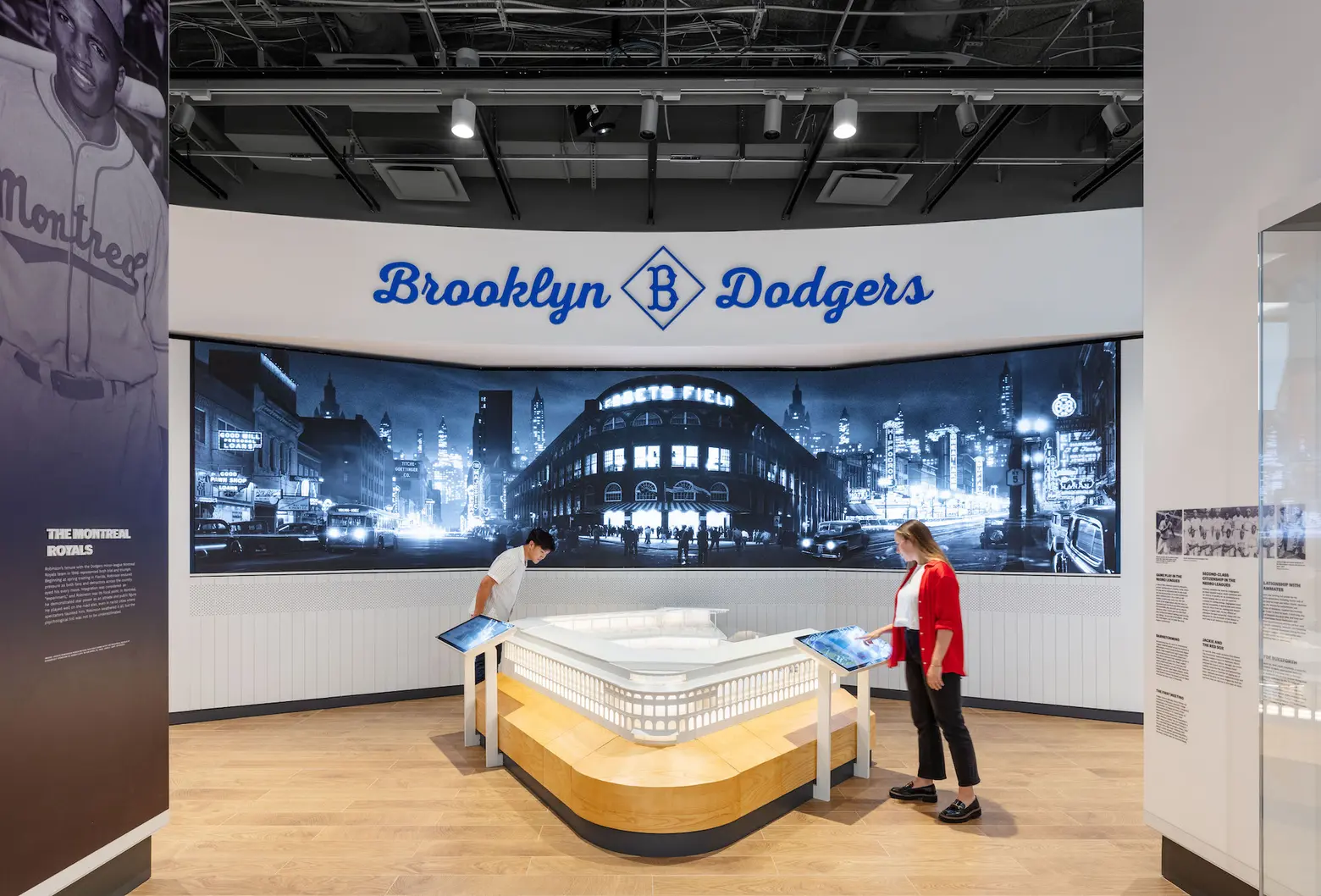 Photo credit: Robert Deitchler, courtesy of ©️Gensler
A museum dedicated to the life and legacy of Jackie Robinson opened in New York City on Tuesday. Located at 75 Varick Street in Hudson Square, the 19,380-square-foot Jackie Robinson Museum celebrates both Robinson's baseball achievements, as well as his role in the civil rights movement, and encourages a conversation about race and social issues. Designed by Gensler, the museum features immersive exhibits and artifacts, from an interactive model of Ebbets Field to his Dodgers home uniform.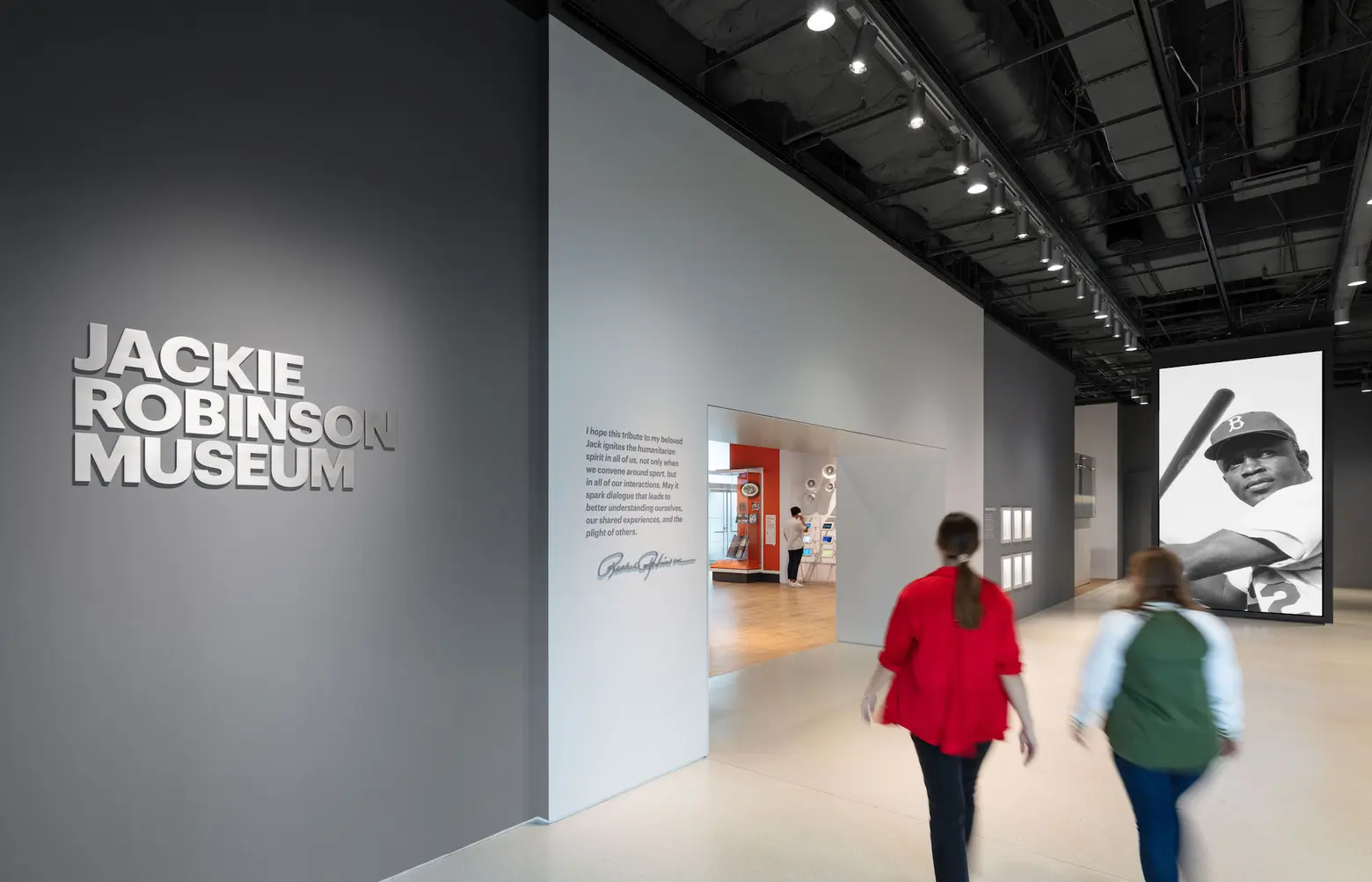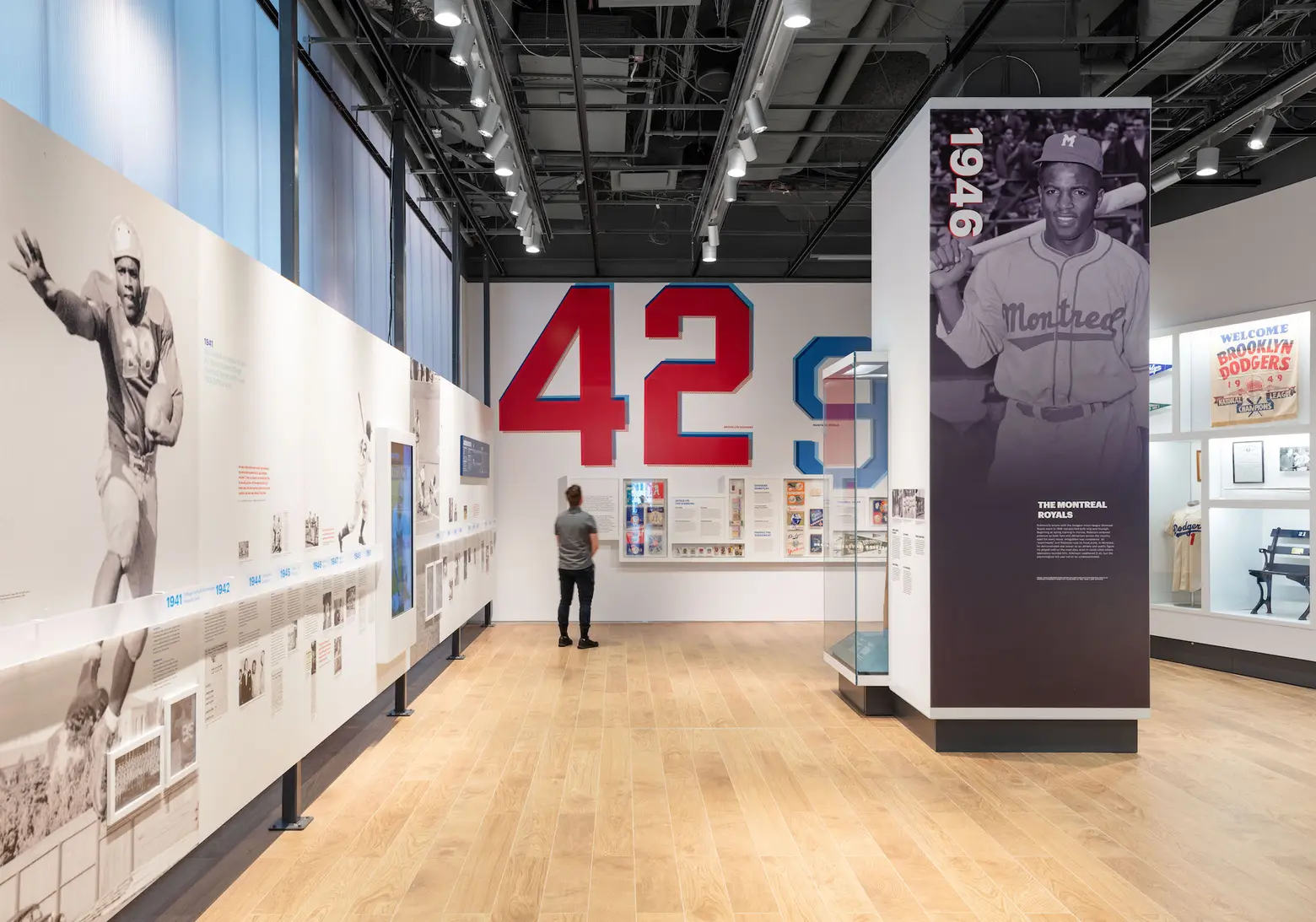 Developed over the last 15 years by the Jackie Robinson Foundation, which was established by Rachel Robinson in 1973 to promote higher education, the museum consists of a permanent exhibition space and changing gallery and classroom space. The collection on display includes 4,500 artifacts and 40,000 historical images.
Notable items exhibited include Robinson's United States Army uniform, his Rookie of the Year Award, his MVP Award, his NAACP Spingarn Medal, an original Baseball Hall of Fame plaque, and the Presidential Medal of Freedom, which he received posthumously in 1984.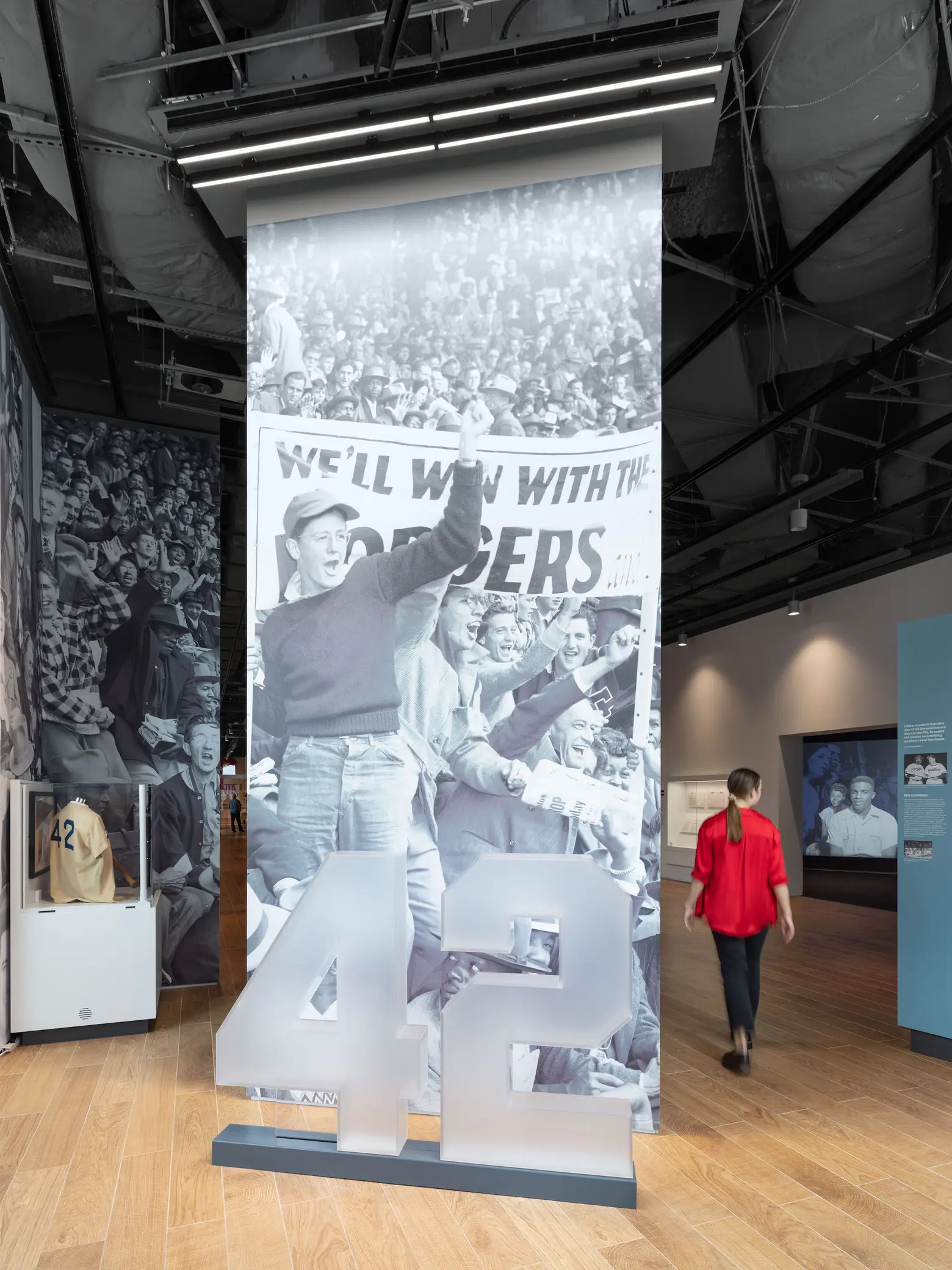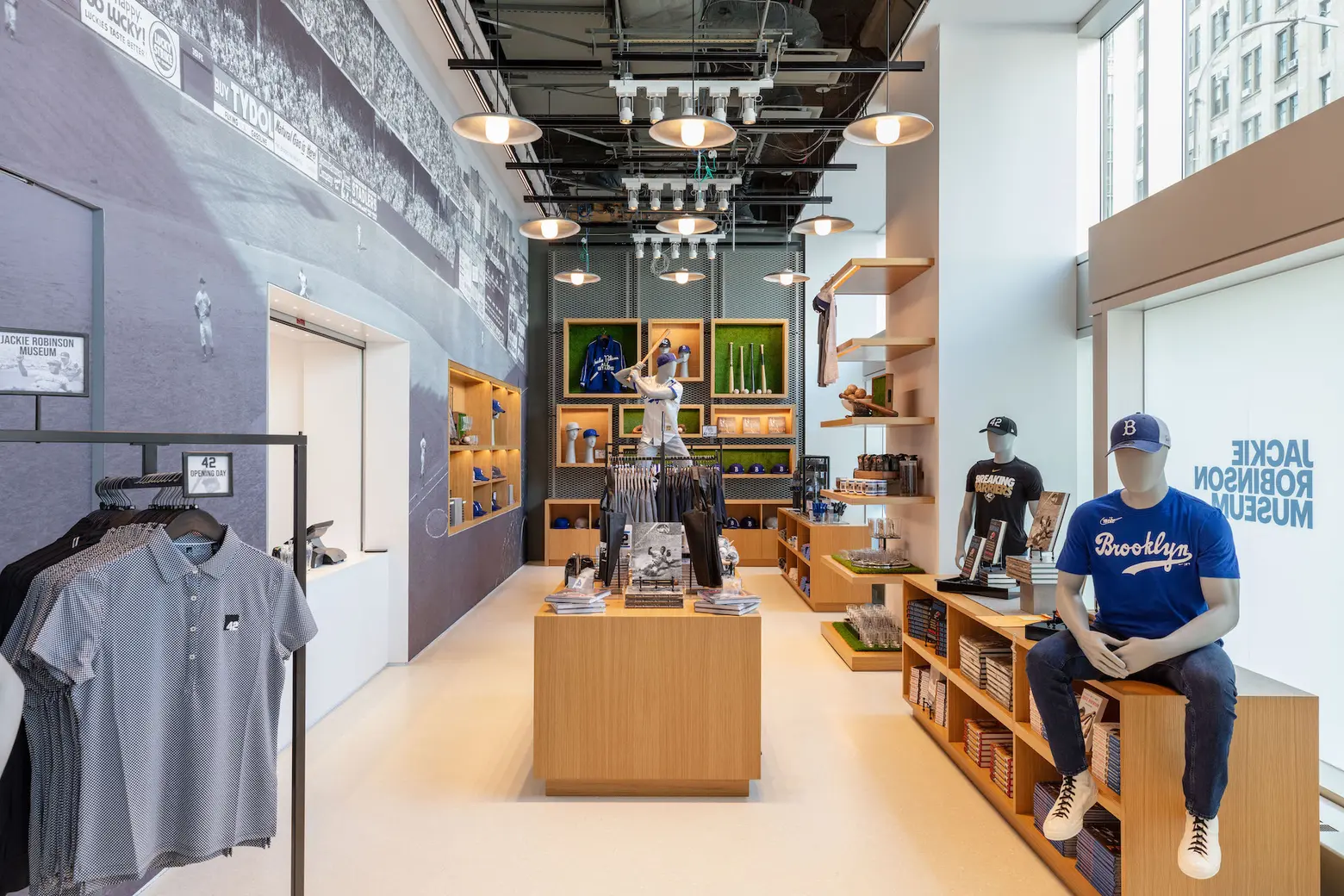 But the museum goes deeper than baseball, with exhibits exploring Robinson's civil rights activism. The immersive experience "allows visitors to better understand the racism and prejudice Robinson encountered beyond the baseball field, as well as stories of his lasting influence on sports, politics, and entertainment today," as Gensler describes.
There will be educational programming for all ages offered at the museum and a gift shop.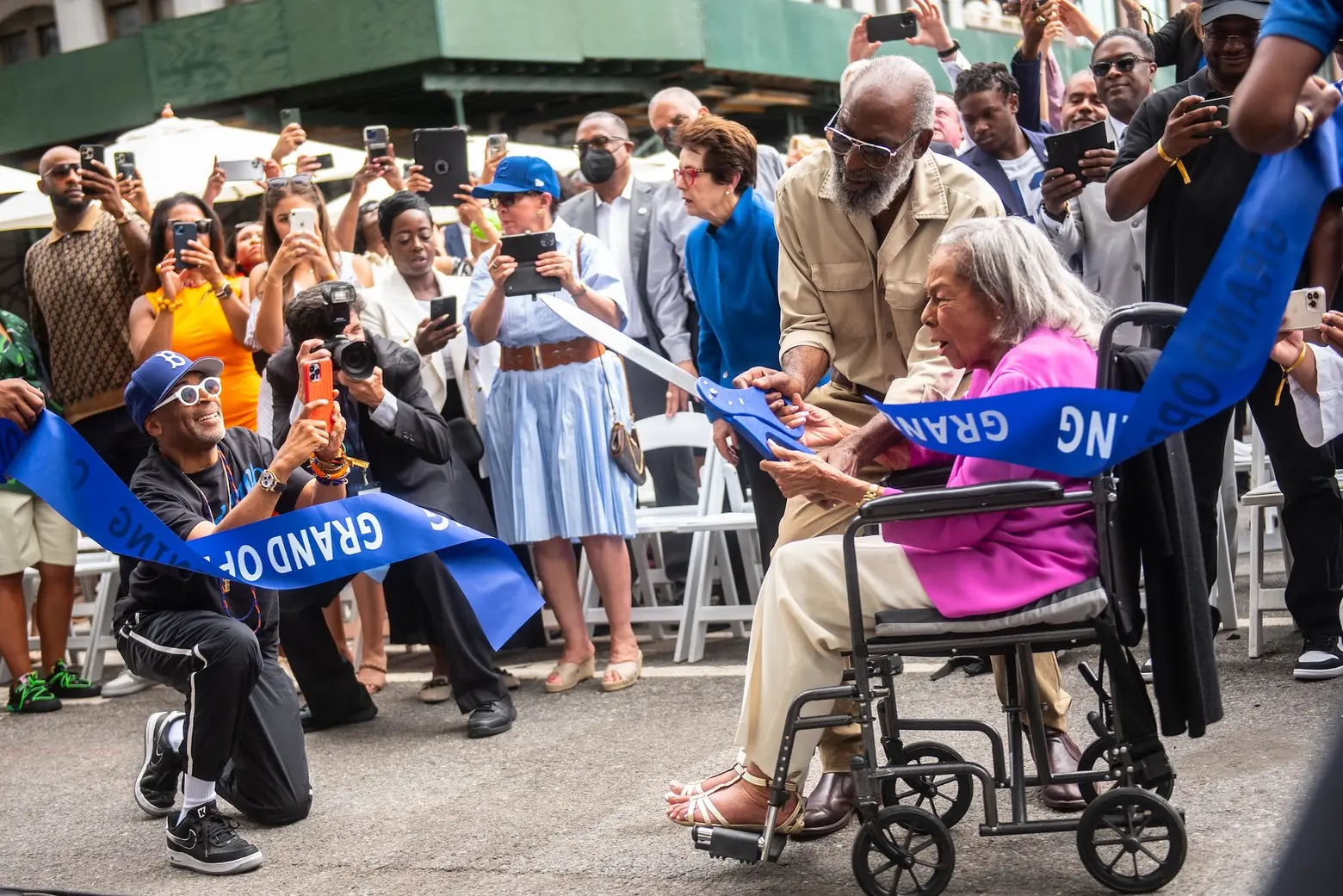 Rachel Robinson and son David at the ribbon-cutting ceremony for the museum on July 26, 2022. Photo credit: Michael Appleton/Mayoral Photography Office on Flickr
"The Jackie Robinson Museum is the realization of a dream for my family. My mother has long hoped for a permanent space where people learn about the issues my father cared deeply about and the change he fought hard to affect," David Robinson, Jackie Robinson's son, said.
"We hope the Museum will be a place to not only learn more about his time in baseball and love of sports, but about all that he did to contribute to social progress. We extend our deepest appreciation to everyone who helped make this dream a reality."
The museum will be open to the general public Thursdays through Sundays starting July 28, from 11 a.m. to 6 p.m. Pre-registration is required for entry here. Admission is $18 for adults and $15 for seniors, students, and children five and older. The museum fully opens on September 5.
RELATED: 
Photo credit: Robert Deitchler, courtesy of ©️Gensler