Tavern on the Green to host concert series featuring Broadway stars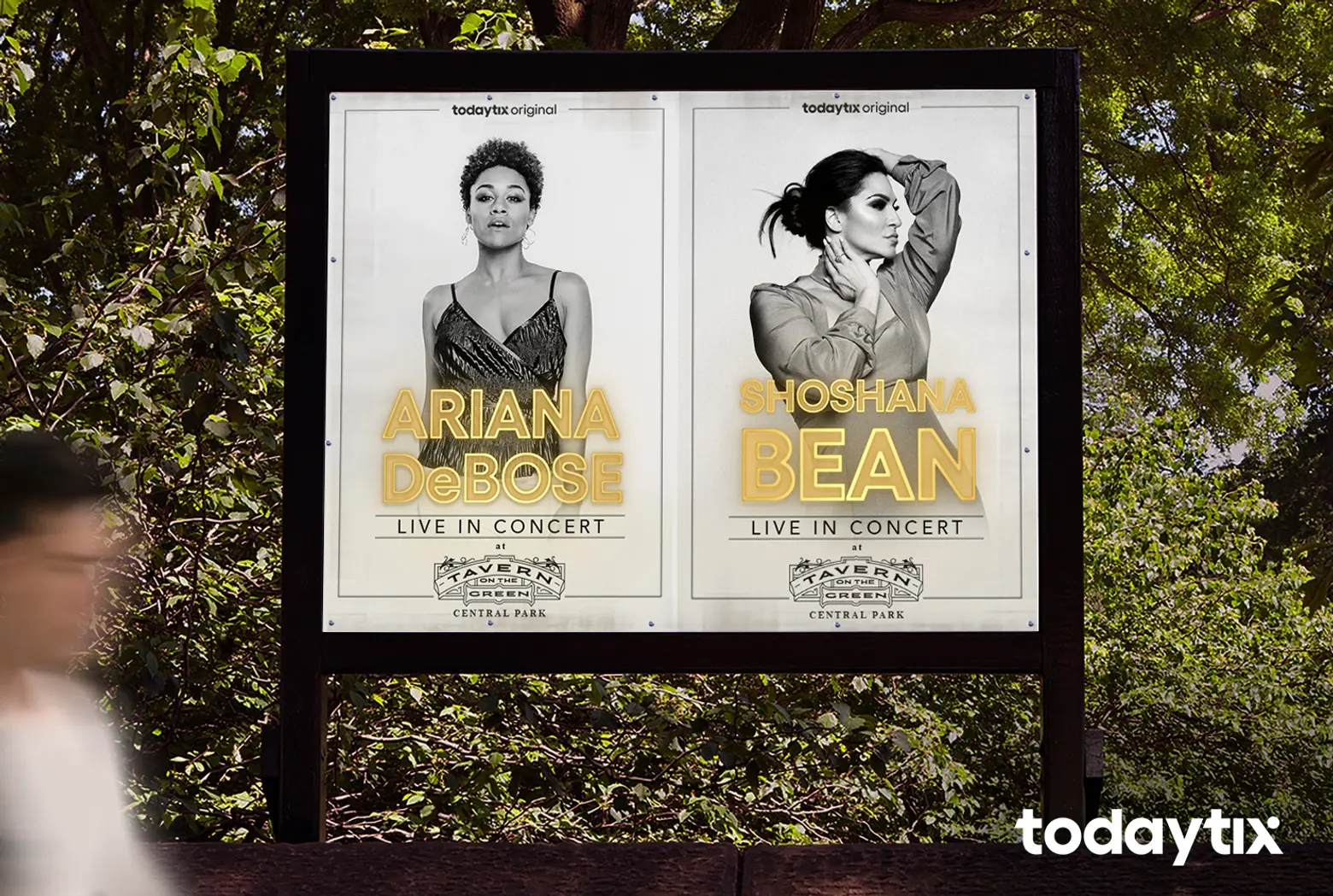 Photo courtesy Tavern on the Green
Broadway is back, even sooner than planned. Ahead of the Great White Way's official reopening on September 14, Central Park's iconic Tavern on the Green is offering a sneak peek of the magic to come this fall. The Upper West Side restaurant will host a pop-up concert series, Broadway at Tavern, featuring stars of Broadway, with performances starting on May 25. The event will run through the summer and into the fall.
Tony Award nominee Ariana DeBose, an original Hamilton cast member and star of West Side Story, will kick off the series with a one-night-only performance. Shoshana Bean, best known for her performance as Elphaba in Wicked, will take the stage on June 8 and 9. Additional shows will be announced in the coming weeks.
Tickets are currently available for purchase at TodayTix.com and start at $40. Tickets will be sold in pods of two and four, with pods only allowed to contain members of the same party.
"If any two New York institutions are synonymous with the city itself, it's Tavern on the Green and Broadway," Tony Marion, the executive producer of TodayTix, said in a press release. "Simply put, Tavern is the perfect venue in which to reunite this incredible line-up of New York-based mega talents with the fans who adore them. For those of us who have spent the last 14 months yearning for live performance and a reason to get dressed up, this is going to be the ultimate tonic."
As 6sqft previously reported, Tavern on the Green reopened on April 29 for the first time in 13 months. The outdoor dining options include the Main Courtyard, the Beer Garden out front, and the covered South Terrace that's usually reserved for events.
RELATED: