Lincoln Center to reimagine Amsterdam Avenue side of campus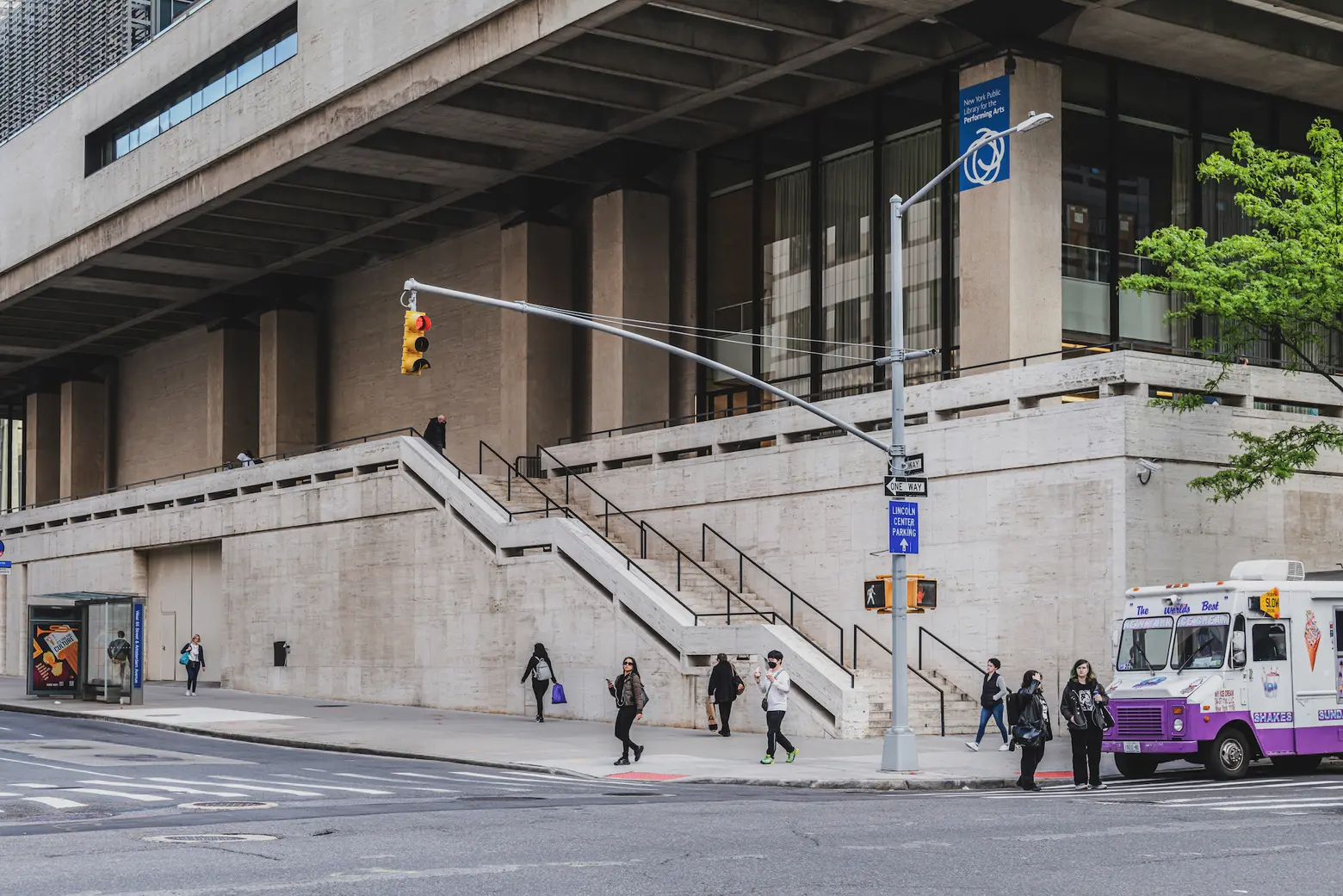 Corner of 65th Street and Amsterdam Avenue, facing corner stairway to Lincoln Center plaza level. Photo by Lawrence Sumulong.
The Lincoln Center for the Performing Arts wants to break down barriers, both literally and figuratively. The cultural institution on Tuesday announced plans for a major renovation of the western edge of its campus to make it more welcoming and accessible, calling on local community members and stakeholders to help reimagine the Amsterdam Avenue-facing side, which currently has no direct access to the campus. The renovation is one way the center has worked to become more equitable and inclusive in recent years, including a new pay-what-you-wish ticketing model, diverse programming, the new David Geffen Hall, and partnerships with blood drives, food banks, and other charitable events.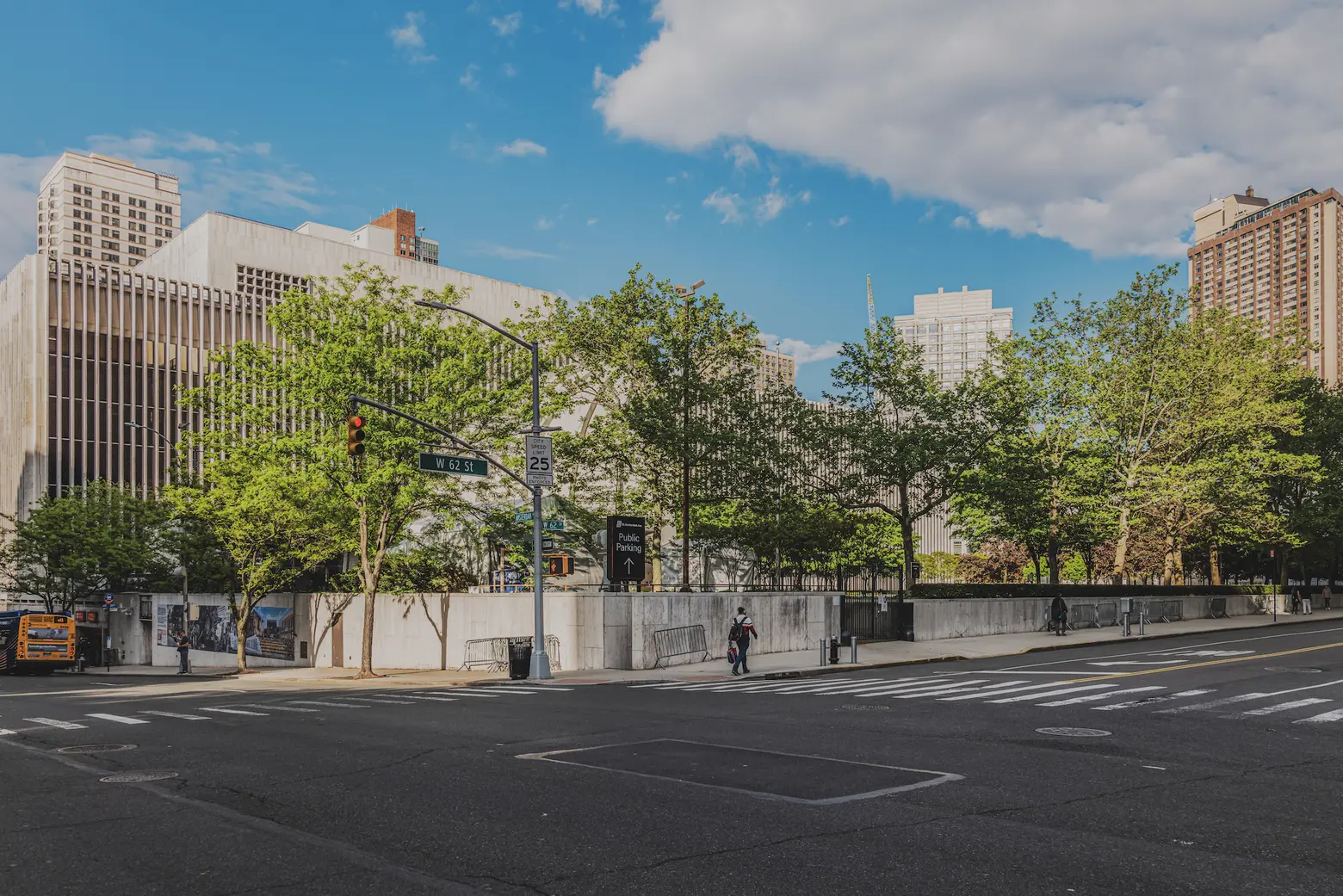 Amsterdam Avenue and 62nd Street looking towards Damrosch Park. Photo by Lawrence Sumulong
"The Lincoln Center campus is iconic, and one of the jewels of New York City," Katherine Farley, chair of the board of directors of Lincoln Center, said.
"Just as we have enhanced our programming by making it more accessible to everyone, this process will engage the community on envisioning how we can create a beautiful and architectural welcome to our neighbors to the west, assuring that the campus beckons to everyone to come enjoy our offerings."
Lincoln Center is located on what used to be known as San Juan Hill, a working-class neighborhood that was once home to New York City's largest Black population. The area was razed in the 1950s to make way for the Lincoln Center campus. The initiative will make sure that community partners have a say in the renovation, ensuring the work has a positive impact.
In February, Lincoln Center unveiled a new digital resource dedicated to San Juan Hill that allowed viewers to explore the neighborhood's history and learn more about the people who lived there, ensuring that its legacy is remembered.
The center is working alongside Boston-based architectural firm NADAAA and the non-profit Hester Street, an organization that specializes in urban planning and community development.
The main goals of the initiative are to better serve the center's neighbors, including NYCHA residents at the nearby Amsterdam Houses and Addition, students of LaGuardia High School of Music and Performing Arts, and six high schools within the Martin Luther King, Jr. Educational Complex.
Other goals include creating an improved performance park that meets artistic and community goals, commemorating the history and public memory of San Juan Hill and the historic Lincoln Square, and ensuring the work is done in close collaboration with locals so it has a lasting impact.
"The Amsterdam Avenue side of our campus brings to mind a fortress. Our goal is to show up in a different way," Shanta Thake, Ehrenkranz Chief Artistic Officer of Lincoln Center for the Performing Arts, said.
"The arts teach us many things – top of mind, the importance of listening with open minds and hearts. We look forward to doing so as this process moves forward."
The campus' aging infrastructure will be updated, including its heating and cooling systems, power and data distribution systems, public and back-of-house facilities, and access for artists, audiences, and community members.
Starting this summer, Lincoln Center will be gathering feedback from an online survey, community input tables at events, and other events and workshops planned for the fall.
No cost estimate or timeline for the project has been announced as of yet, but the first phase of the planning process is expected to be about six months. Get more details on the new initiative here.
RELATED: