Sweet Hamilton Heights living at this historic $3.85M brownstone on Convent Avenue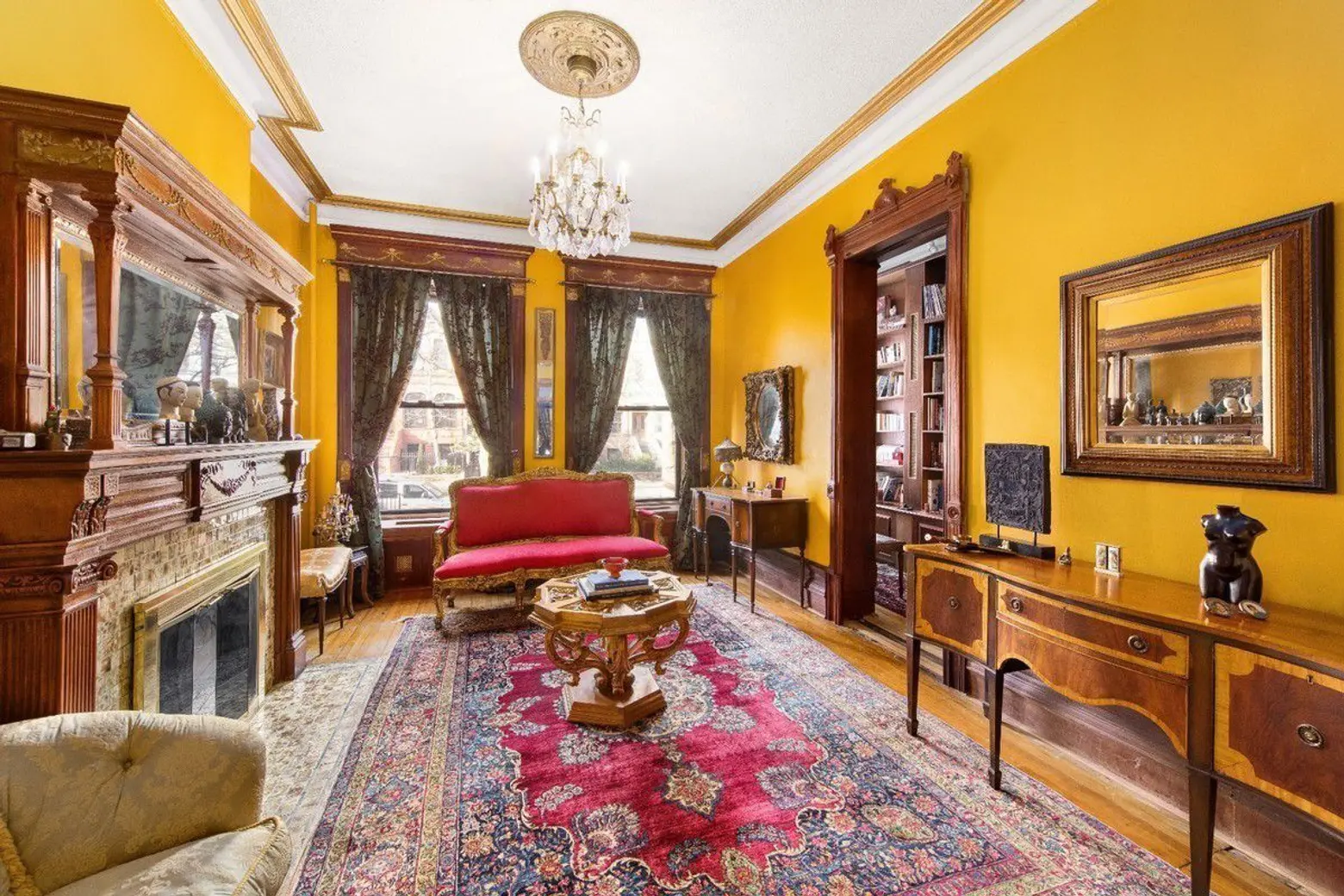 Homes along the coveted tree-lined Convent Avenue in Hamilton Heights rarely become available, but here's a chance to own a piece of NYC history. The five-bedroom brownstone at 325 Convent Avenue just hit the market with an asking price of $3,850,000. The last time this property sold was back in 2001 when it was snagged for a mere $585,000! This 4,500-square-foot brownstone is a fantastic investment filled with original details, a beautiful garden, and a manicured front lawn.
Convent Avenue has been home to some of New York's most prominent figures, including Alexander Hamilton who fell in love with the area on a hunting trip and bought a 33-acre plot of land on what is now Convent and 141st Street for his country estate, the Hamilton Grange. (The National Parks Service moved the entire structure two blocks over to a larger setting on a hillside setting near St. Nicholas Park in 2008.)
During the Harlem Renaissance, many African American luminaries had their homes on Convent Avenue, from Duke Ellington to Althea Gibson, the first African American tennis player to win Wimbledon, and Harold Stevens, the first African American to serve on the Supreme Court of the State of New York. This gave rise to the moniker "Sugar Hill"—a reference to the affluent part of the neighborhood and the "sweet life" it offered.
Like many of the other brownstones on Convent Avenue, this one was designed by Adolph Hoak in 1890 and many of the original details have been preserved.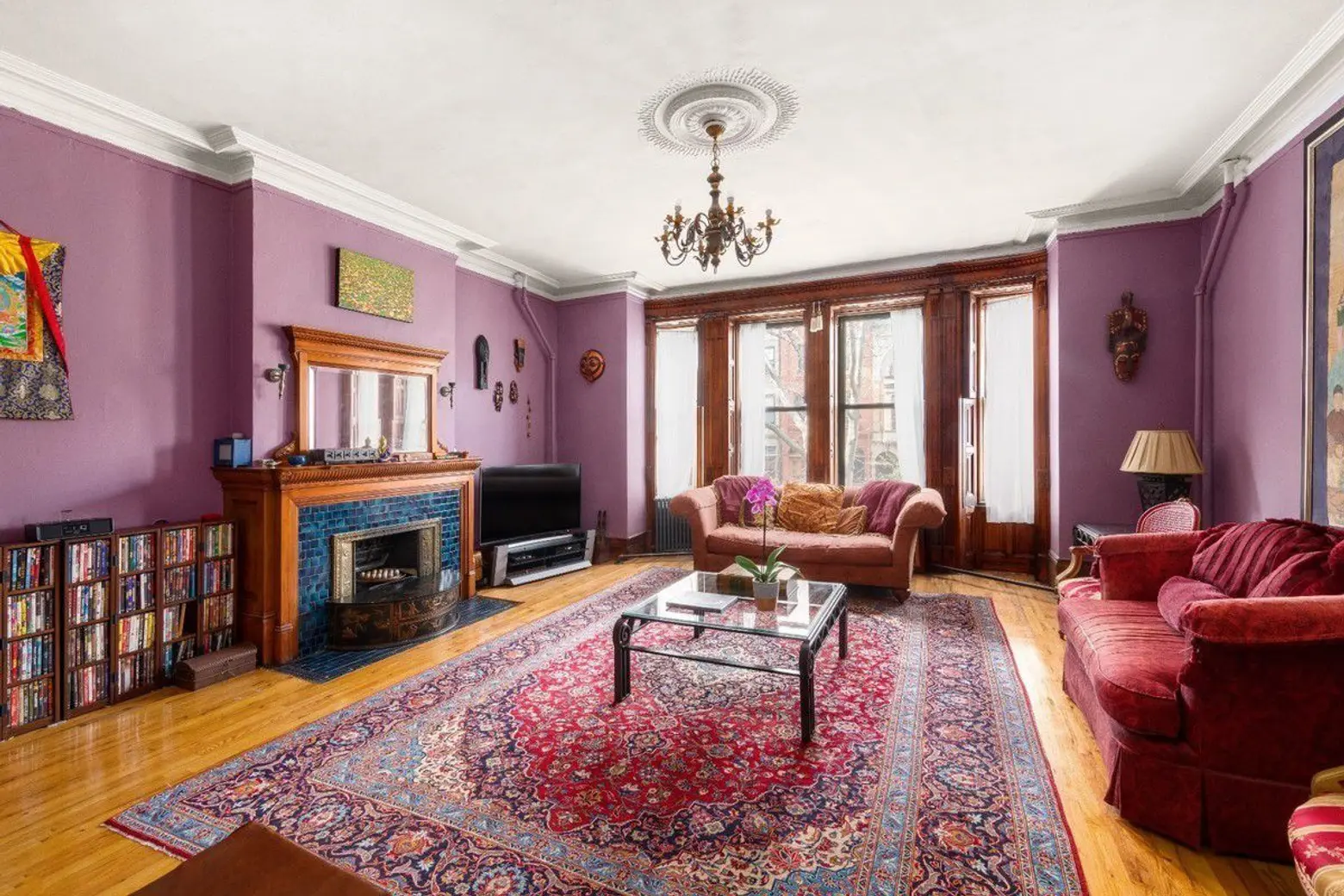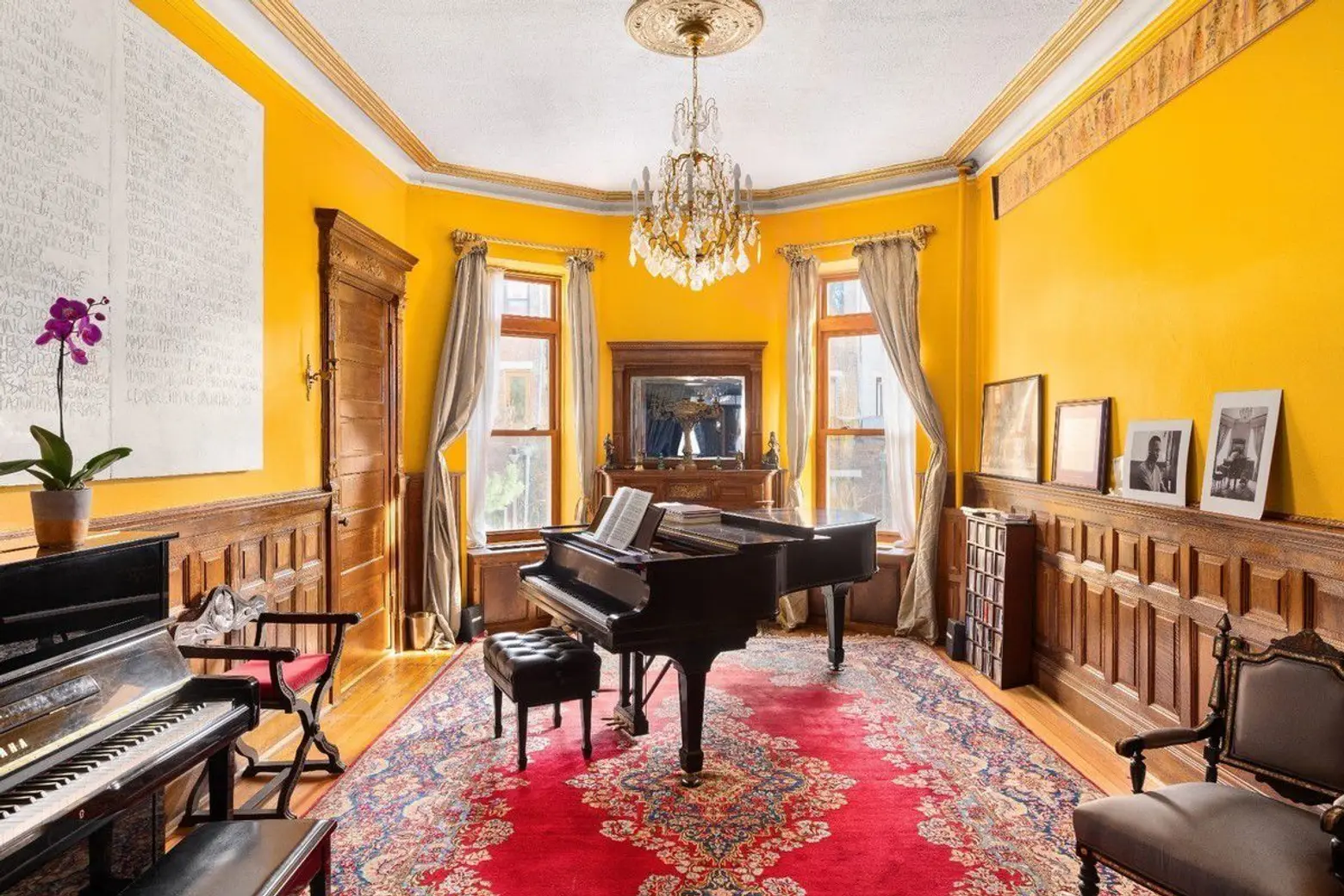 The bright and cheery Parlor level features a large living room showcasing the grand original oak fireplace. Pocket doors lead into a small library with floor-to-ceiling bookcases. On the same floor, on either side of the central living room, you'll find two smaller sitting areas. Facing west is a smaller living room with a marble fireplace, and facing East is an elegant piano room with an ensuite bathroom.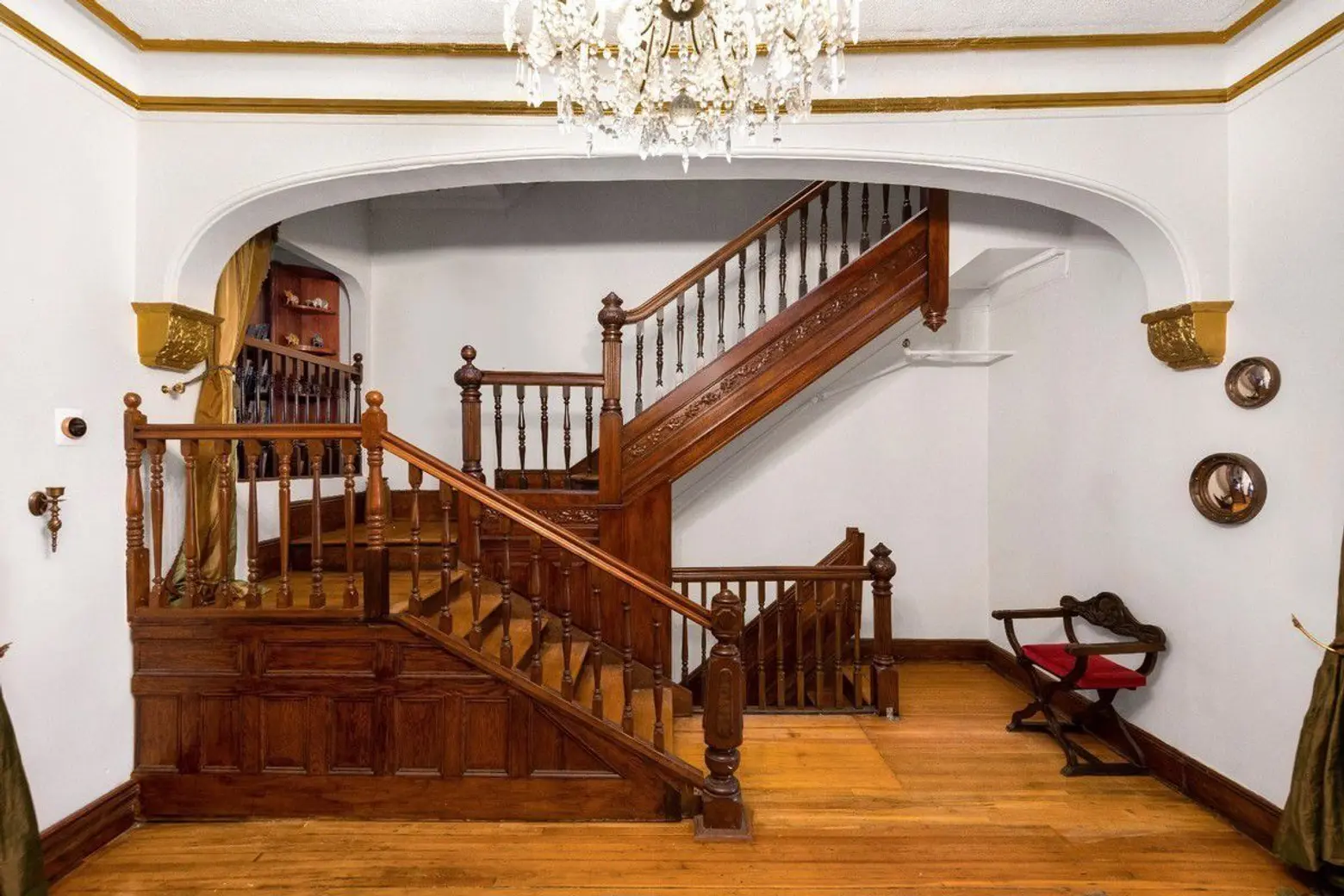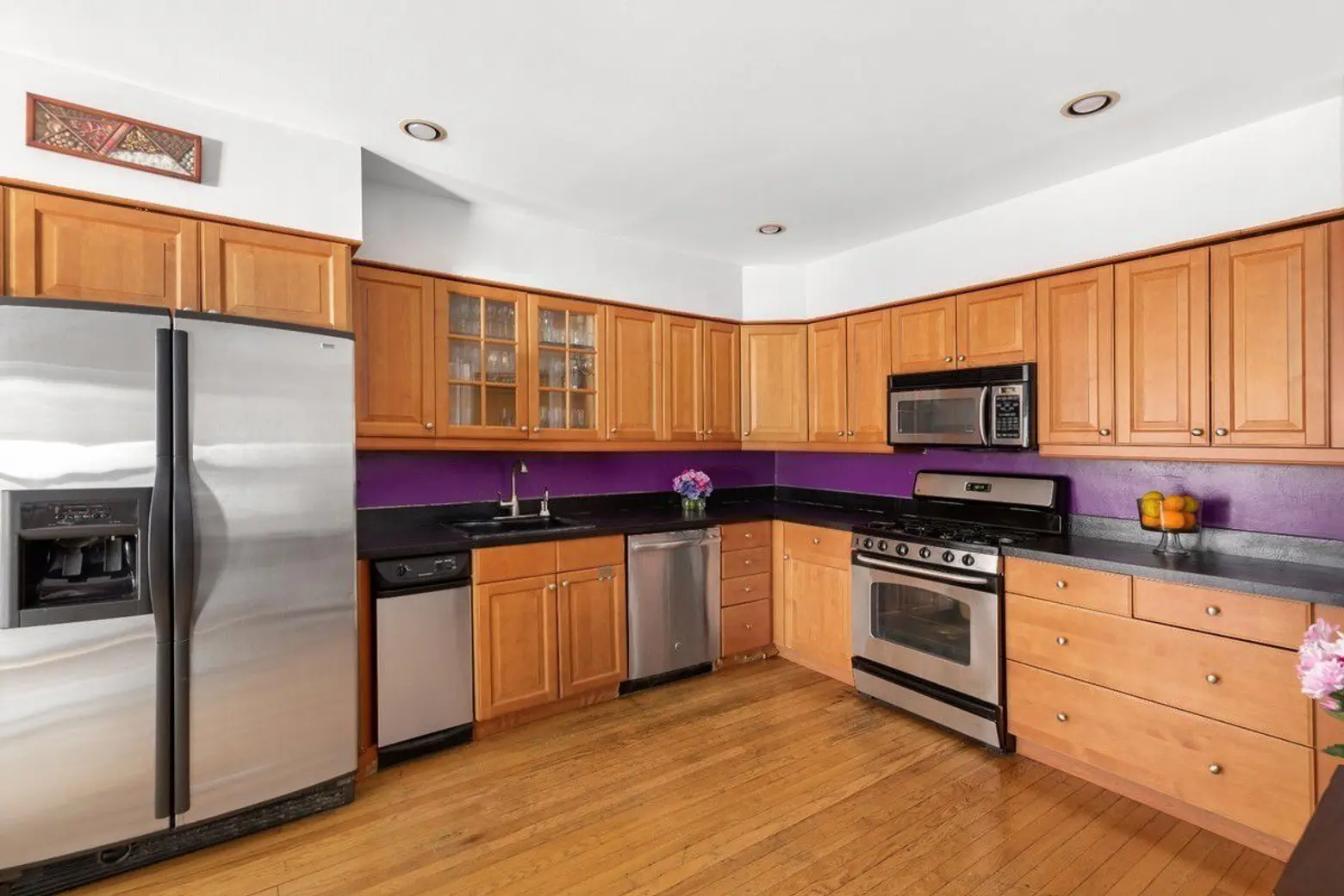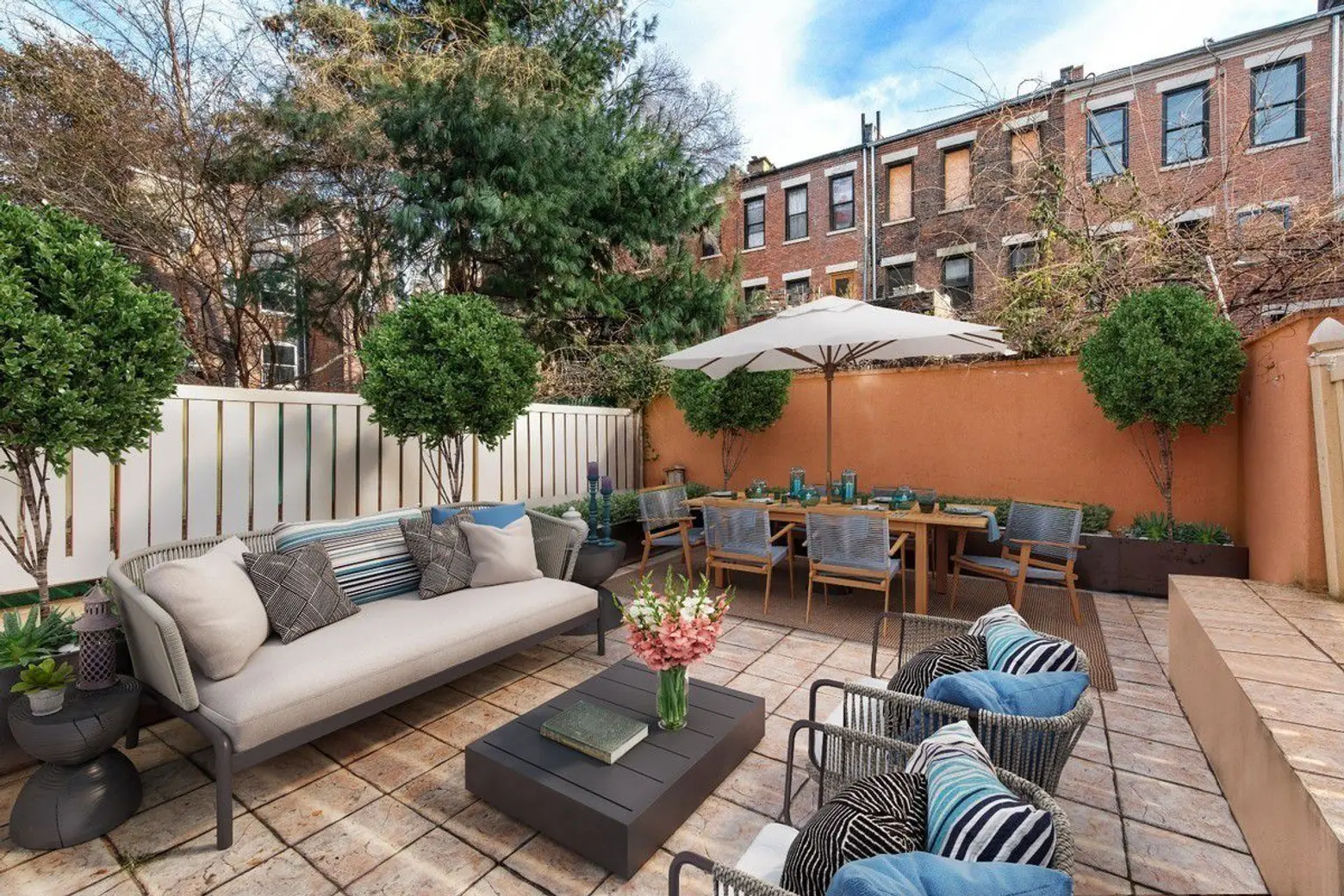 Throughout the home, you'll find loads of intricate woodwork, original parquet floors, medallions, and chandeliers. A grand oak staircase takes you to the upper floors as well as the garden level, where you'll find a newly renovated kitchen with a dishwasher, a laundry area and of course, access to the garden which is landscaped and furnished.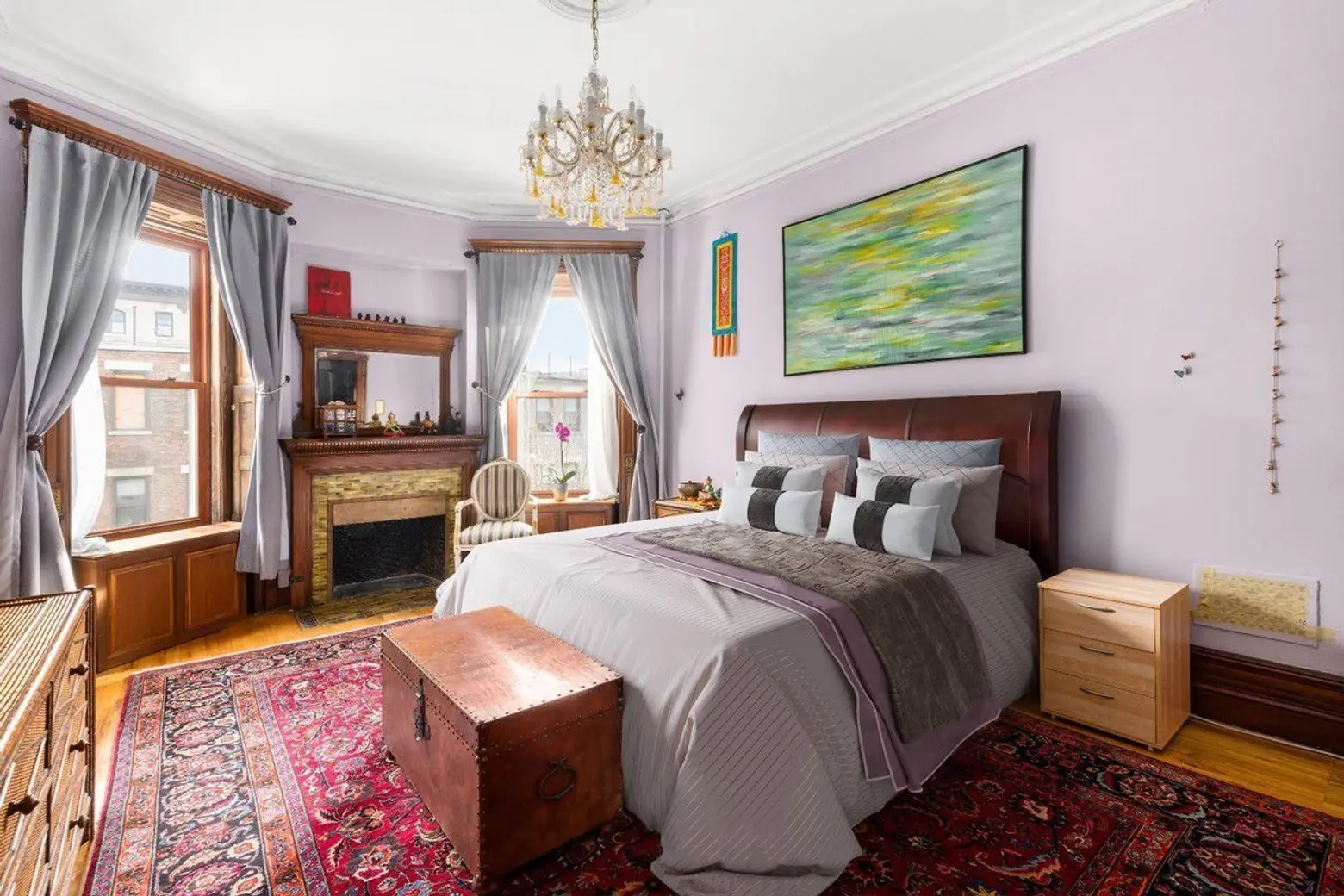 The master suite is on the second floor and includes an ensuite bathroom, an office, and a third living room.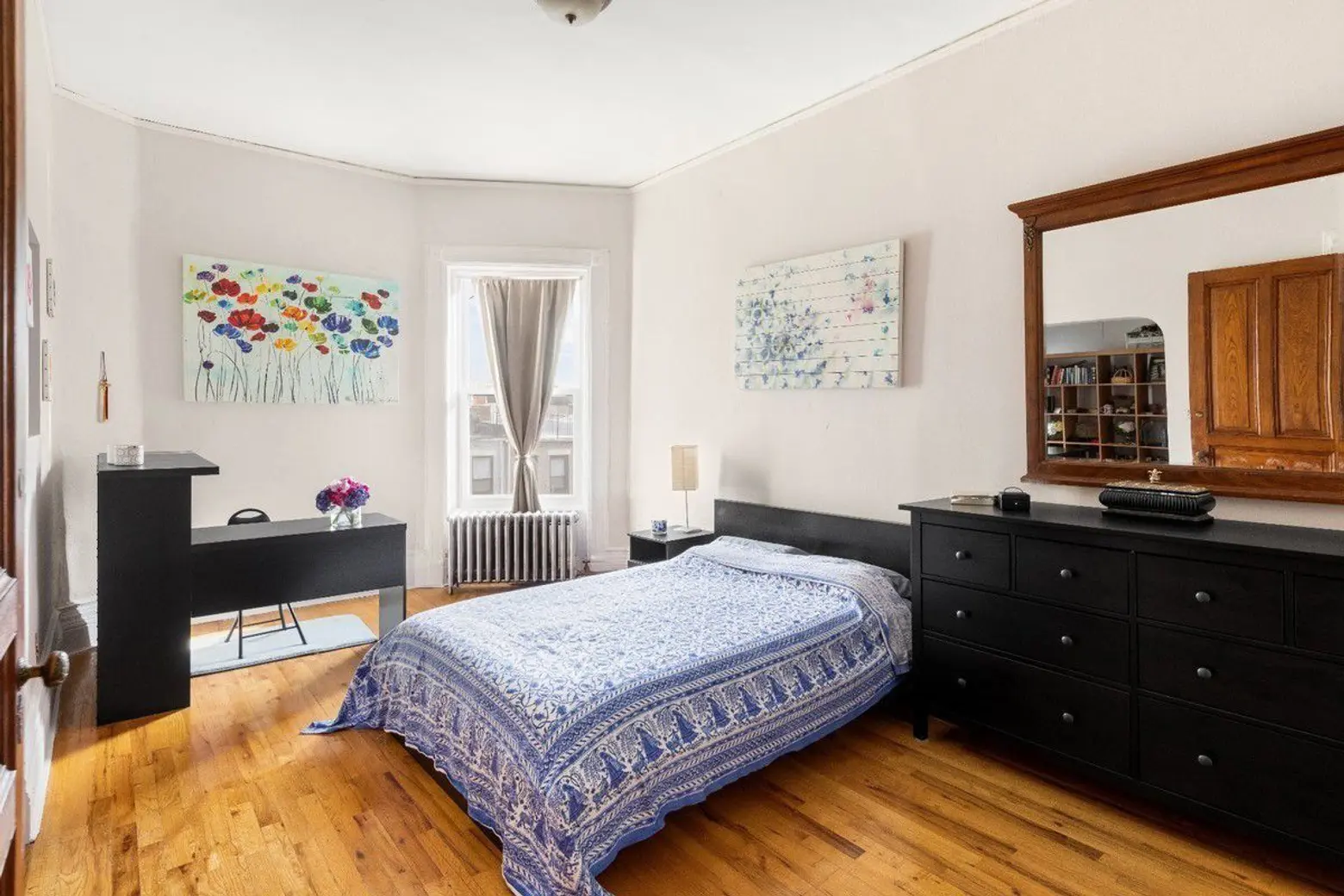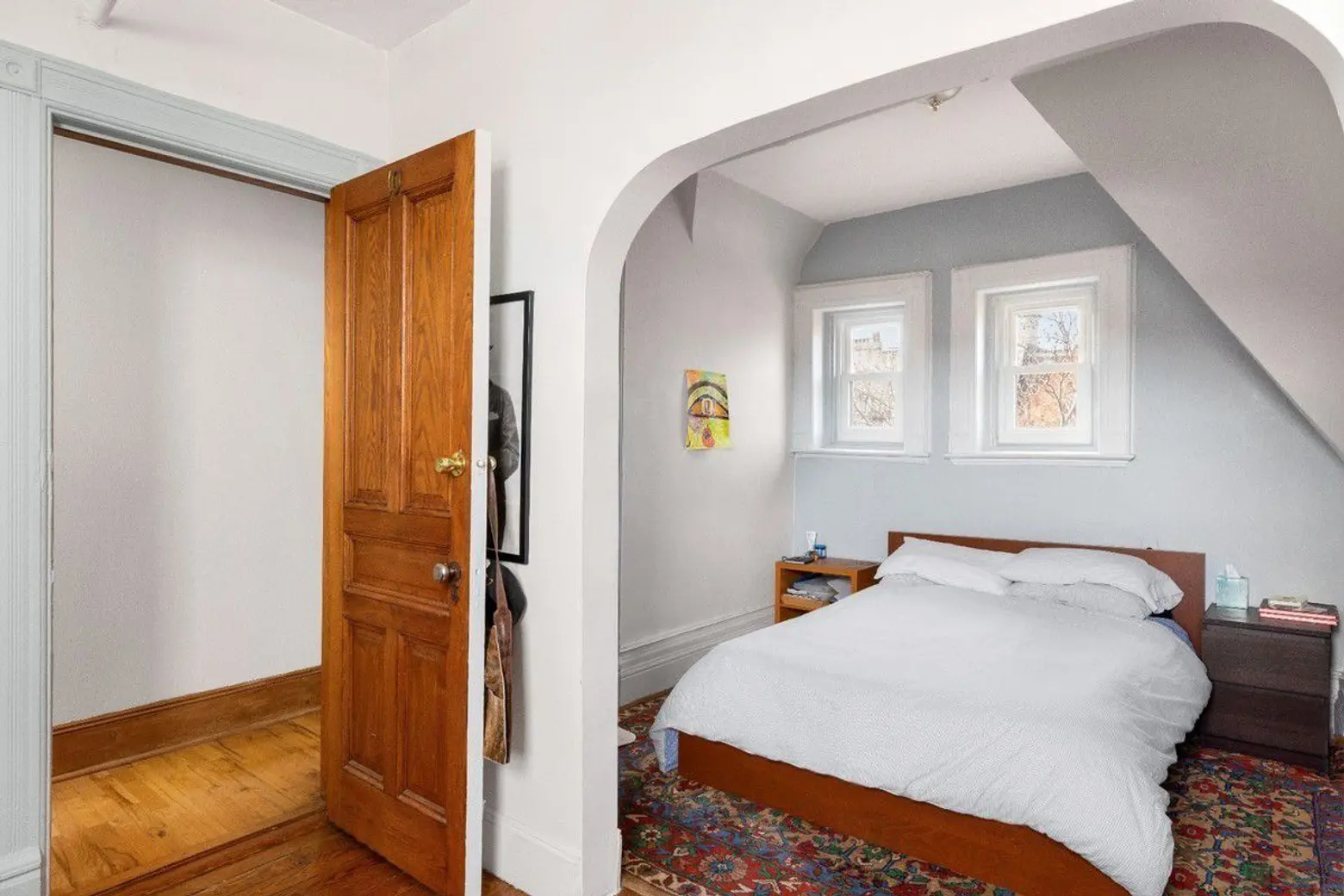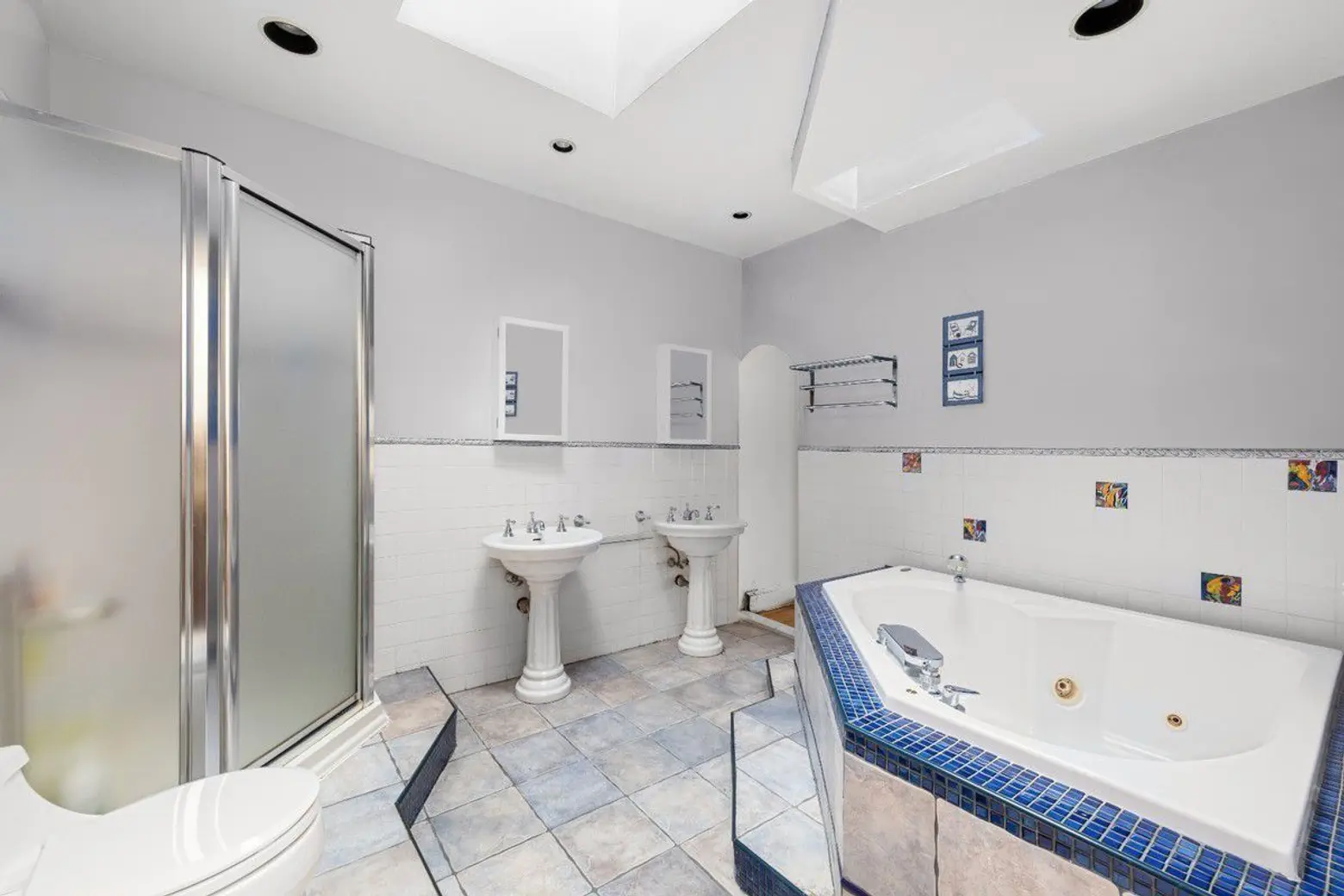 The upper floors have four more bedrooms—any of which could be converted into a den, office, or even large walk-in closet—as well as additional bathrooms, including one with a jacuzzi tub. The townhouse also has a large rooftop terrace which can be accessed from the top floor.
[Listing: 325 Convent Avenue by Jesse Blok of Keller Williams Tribeca and Ronita Kalra of Douglas Elliman]
RELATED:
Listing images courtesy of Keller Williams NYC