Before + After: A Hudson Heights co-op goes from drab to a modern, family-friendly home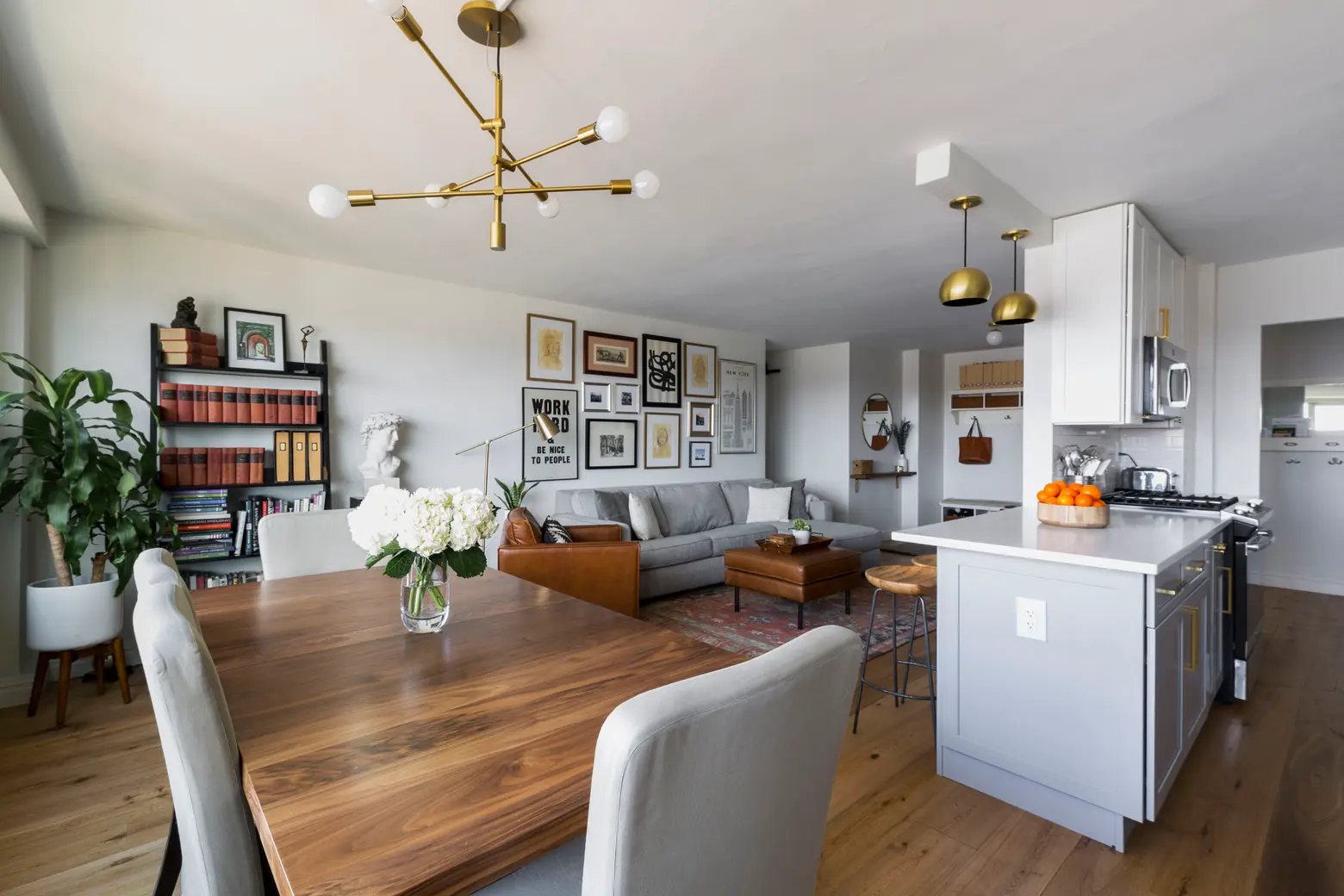 "After" photos by Kate Glicksberg for Sweeten
When Erin and Chris first started their family, they bought a one-bedroom in Hudson Heights and fell in love with the neighborhood. But three kids and nine years later, Chris' job took them to the California Bay Area. After two years, they had the chance to come back to NYC and jumped at the chance to return to Hudson Heights. They found a three-bedroom in its "original, fifties-era condition," but knew the space and layout were perfect. Ahead, see how they came to Sweeten to find a contractor and took the co-op from drab to a contemporary and comfortable family home.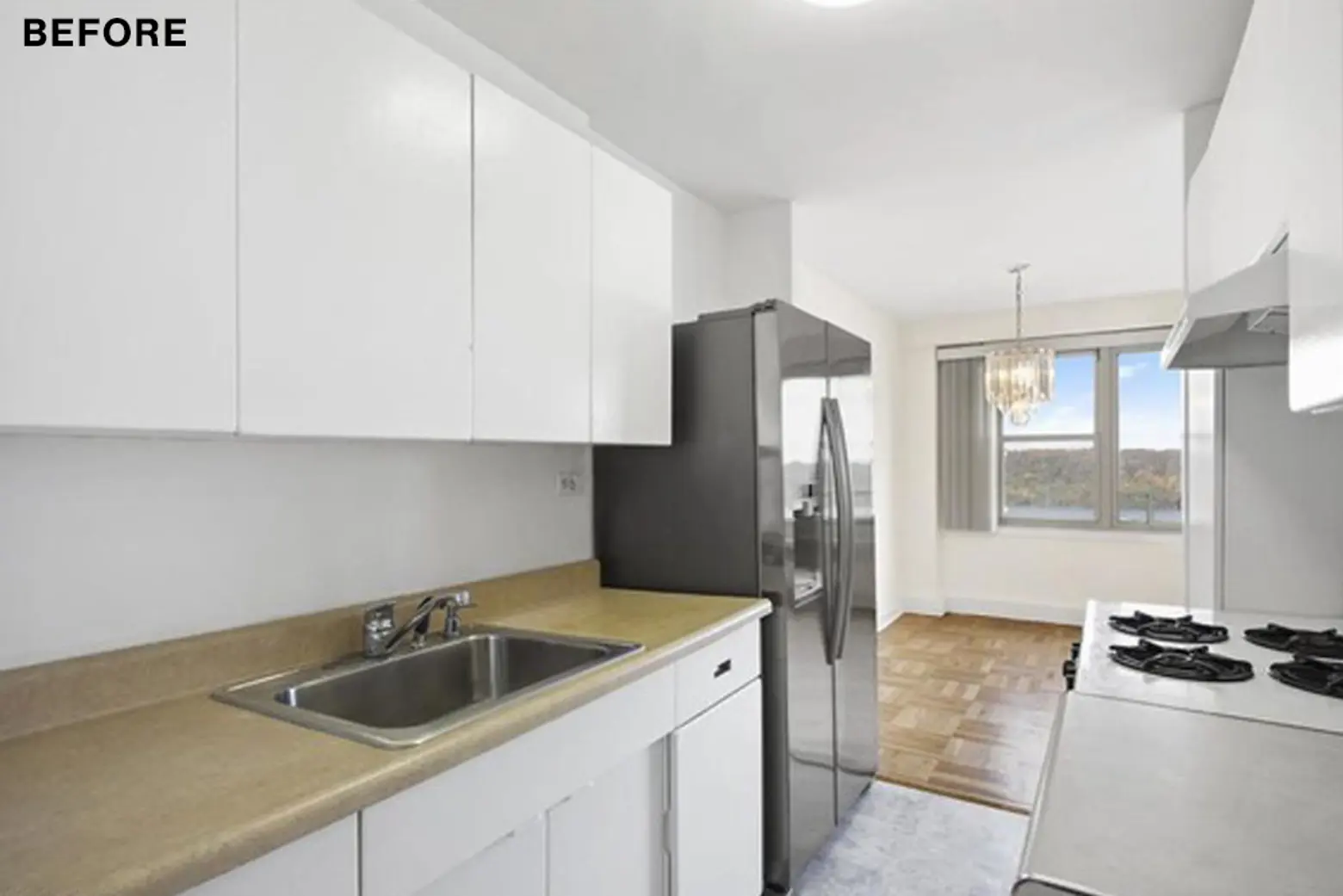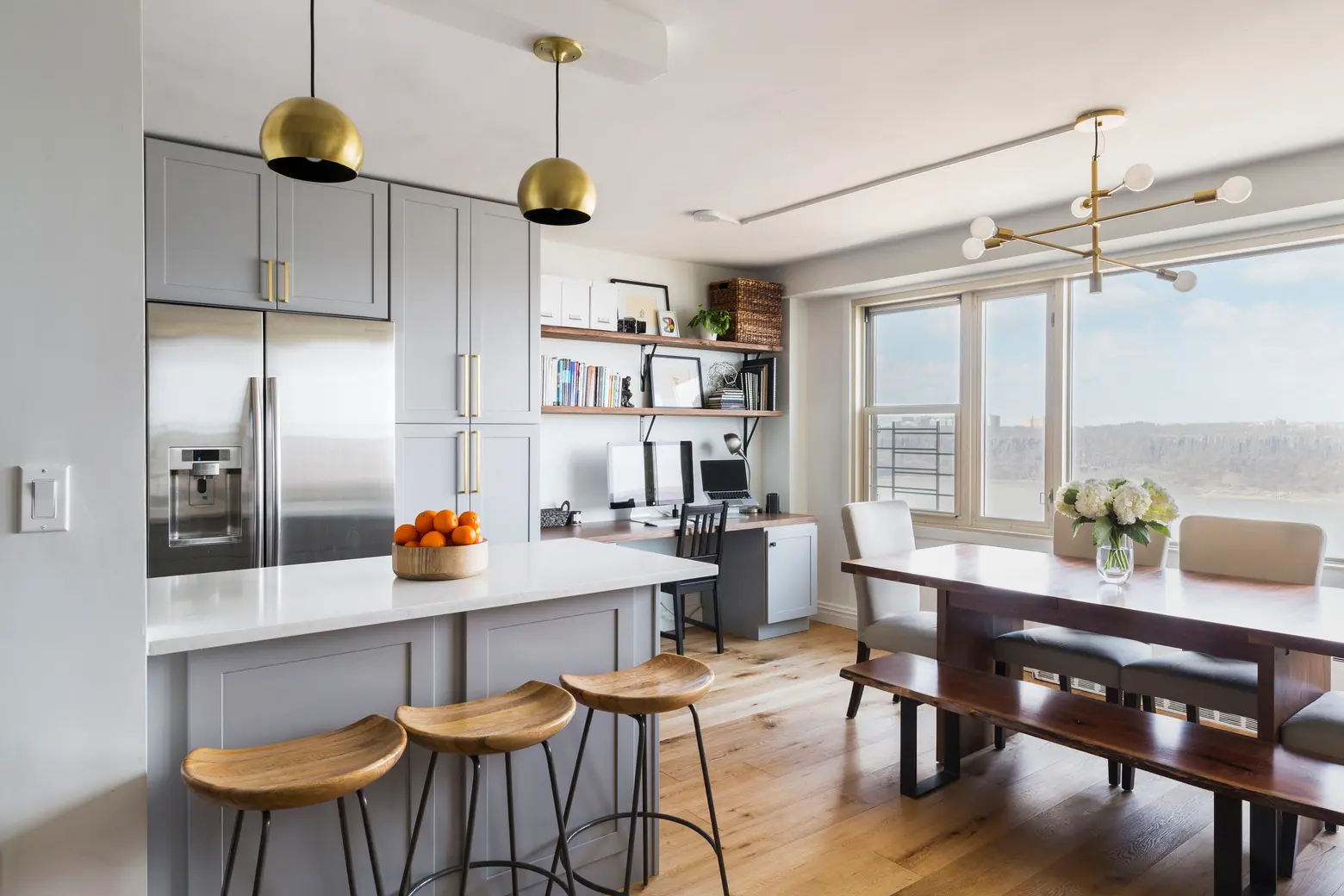 "Before" photo courtesy of Sweeten; "After" photo by Kate Glicksberg for Sweeten
Erin admits that she and Chris "[did] not know what the heck we [were] doing!" when it came to renovating the 1,200-square-foot apartment. But they did know the kitchen was a number-one priority, as they wanted to open it up for entertaining and spending time as a family. Erin also had a good idea of the colors, materials, and furnishings she liked thanks to hours perusing Pinterest. In the end, their reno team was able to take their vision and advise them on where to best allocate their budget.
To see the full transformation, click here. And head over to Sweeten, a free renovation platform that matches homeowners with licensed general contractors and tracks their projects.