In Hudson Heights, this rare Castle Village cottage is asking $1.65M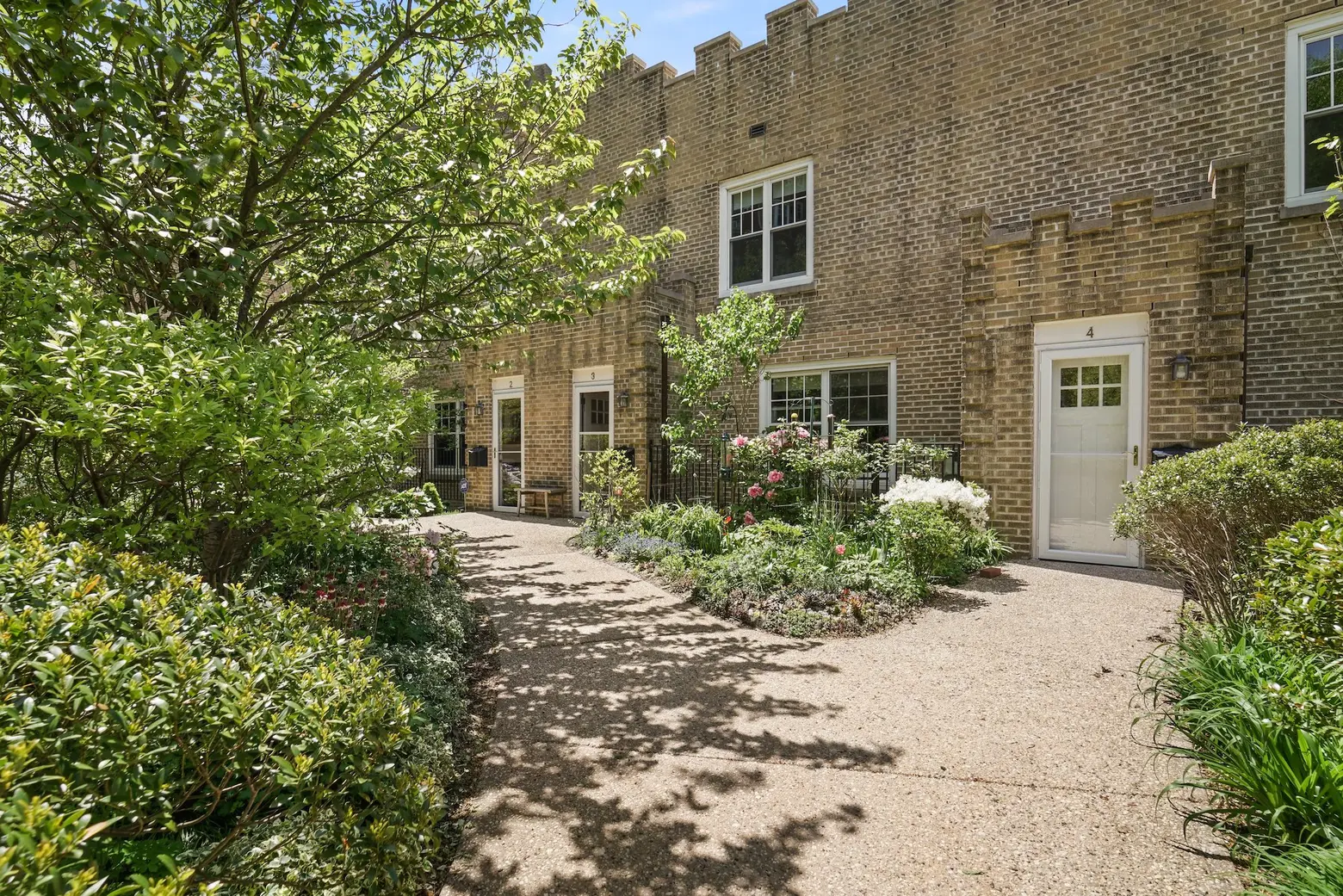 Castle Village is not exactly a castle anymore. It's so named because developer Charles V. Paterno built the five-building co-op complex in 1939 on the site of his former castle-like residence, on the highest bluff above the Hudson River. But there is one remnant of the original estate that remains–four townhouse-like cottages that were once the castle's outbuildings. It's very rare that one of these homes hits the market, but here we have number four asking $1,650,000. The charming home has two bedrooms, two bathrooms, a finished basement, and a sunroom and patio that overlook the Hudson River and gardens below.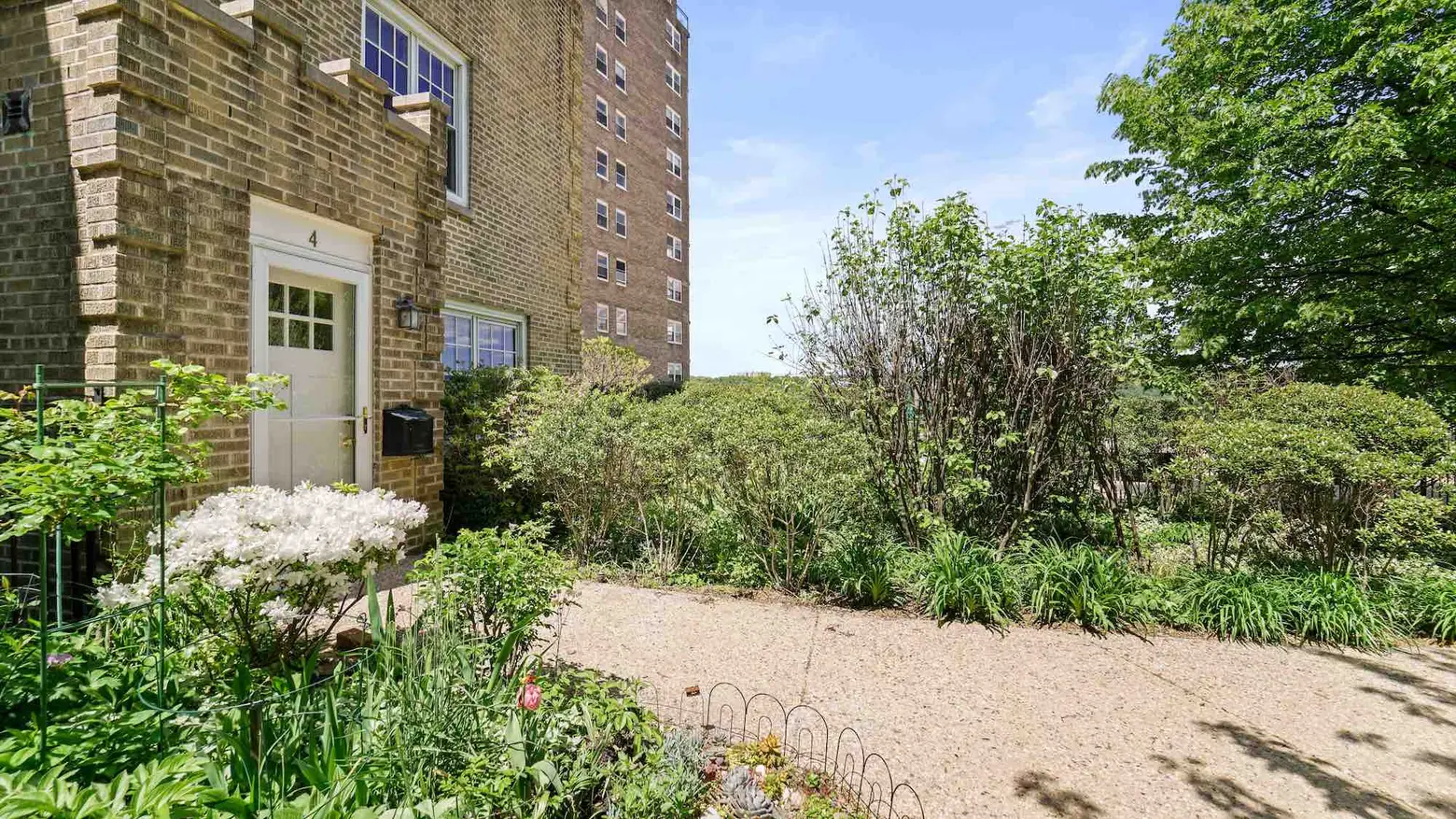 Dr. Paterno was an Italian immigrant, and therefore included a lot of classical details from his country's architecture when he built his personal castle at the turn of the century. The four-story structure was made of white marble, surrounded by imposing stone retaining walls, pergolas, and Italian gardens. But by 1938, Paterno decided he would raze his castle to make way for a huge luxury rental complex.
The outbuildings at the southern end of the property, however, remained, including the old carriage house (now the development's community room and management office) and what are today the four cottages. The original wrought-iron entrance gate still stands, as well, and it's through here that cottage residents enter.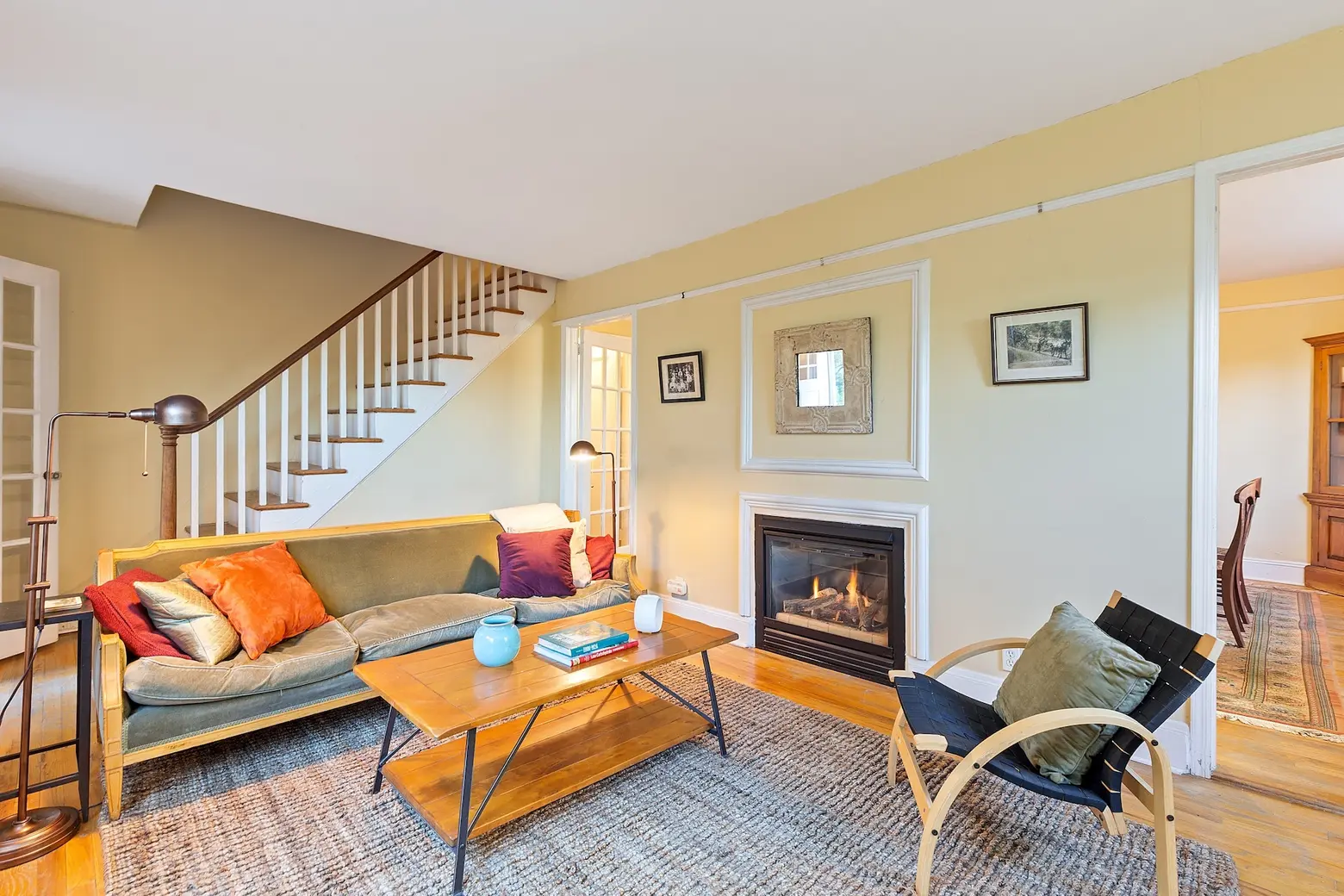 Photo by Al Siedman, VHT
The front door opens into the sunny living room, where there are lovely picture moldings and a fireplace.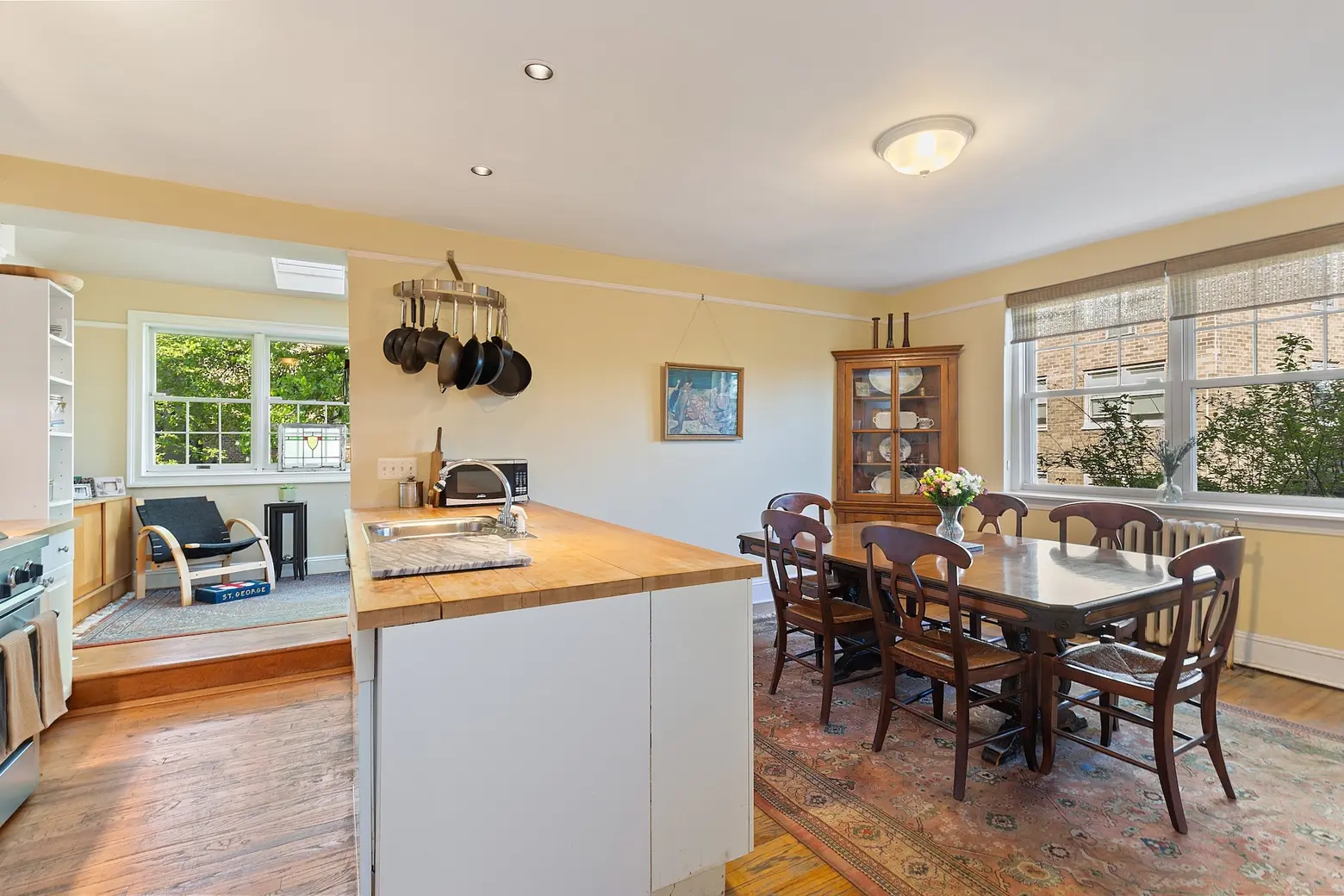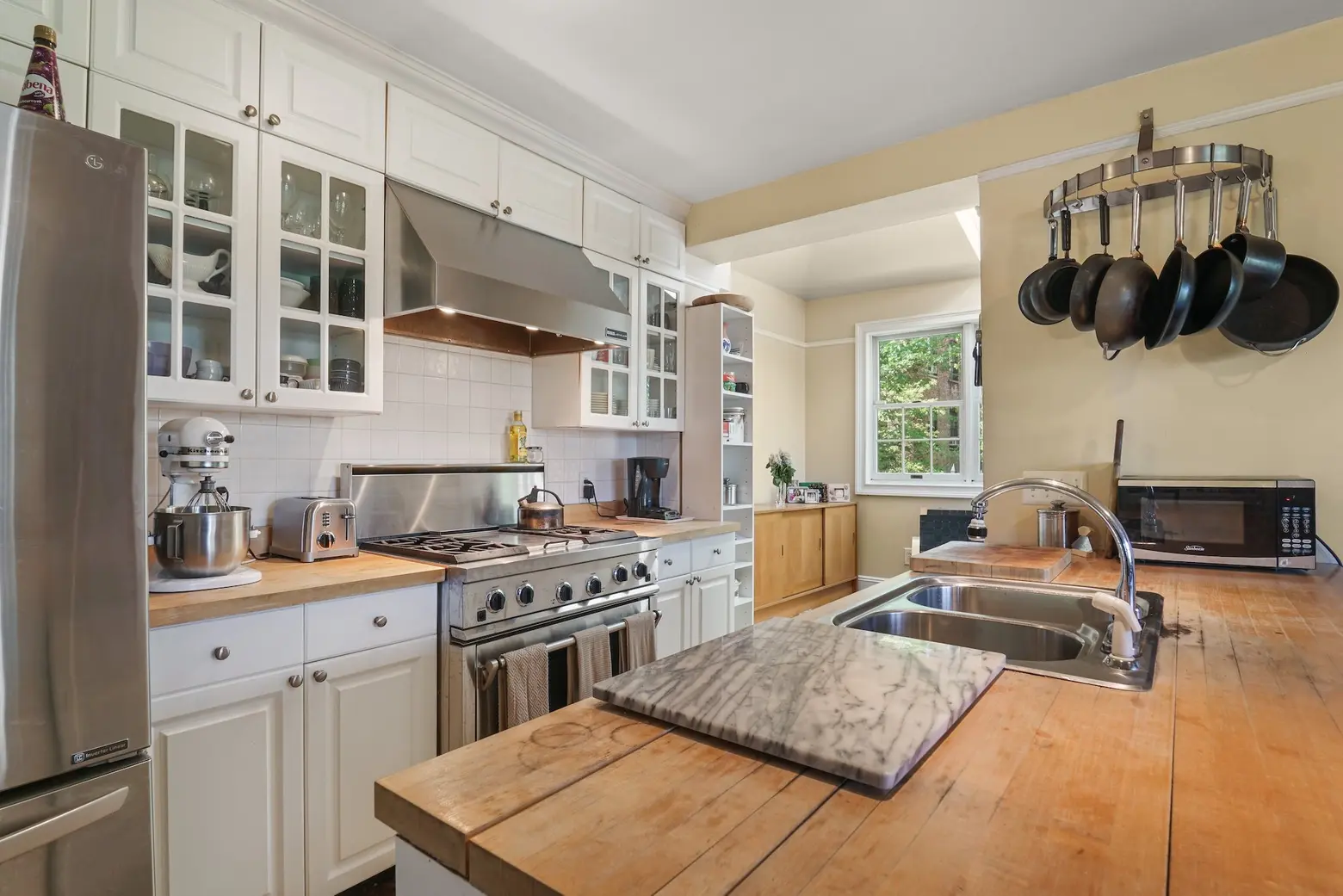 Top photo by Al Siedman, VHT; Bottom photo by Empire Optix
From there, the kitchen/dining room has a cozy country feel.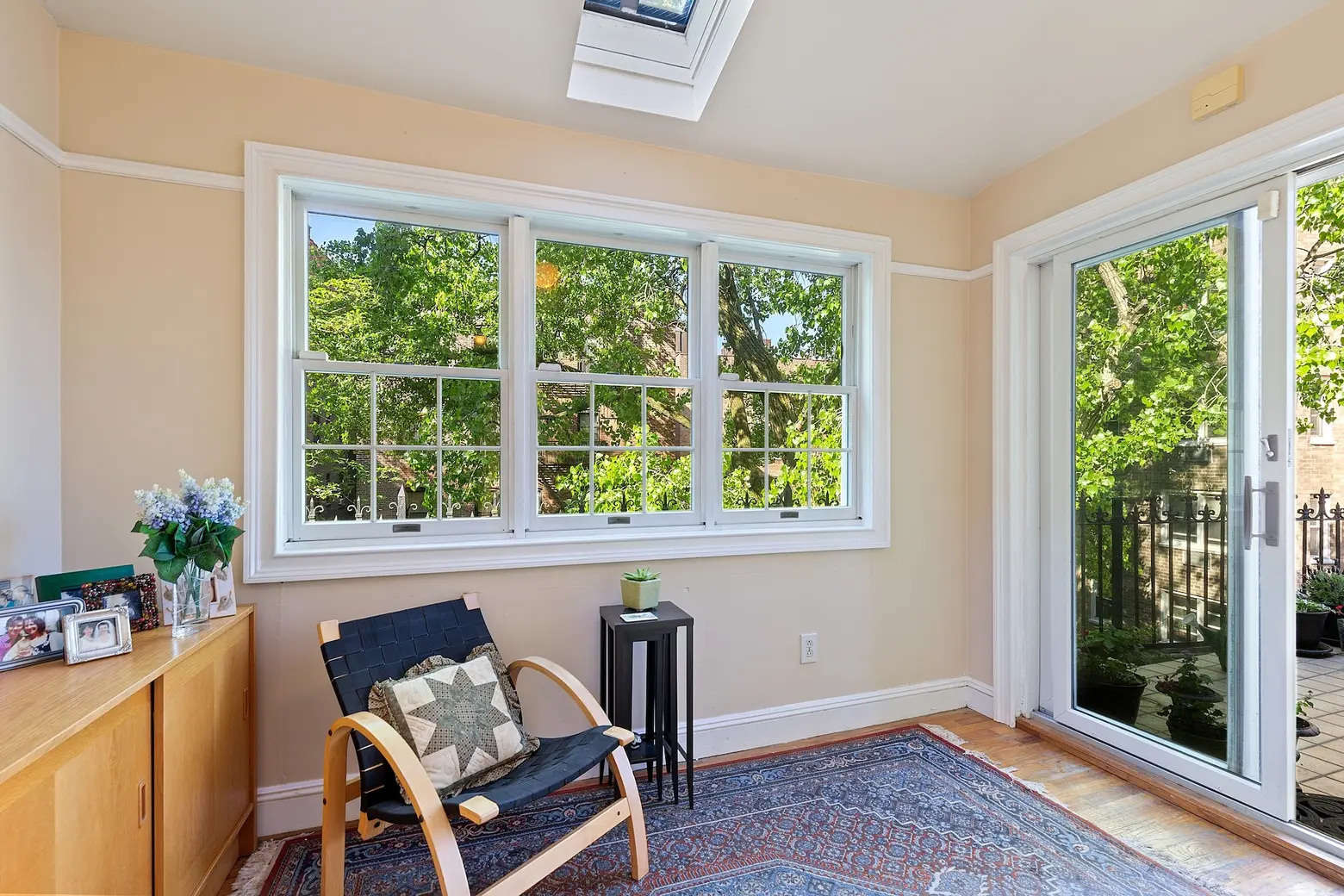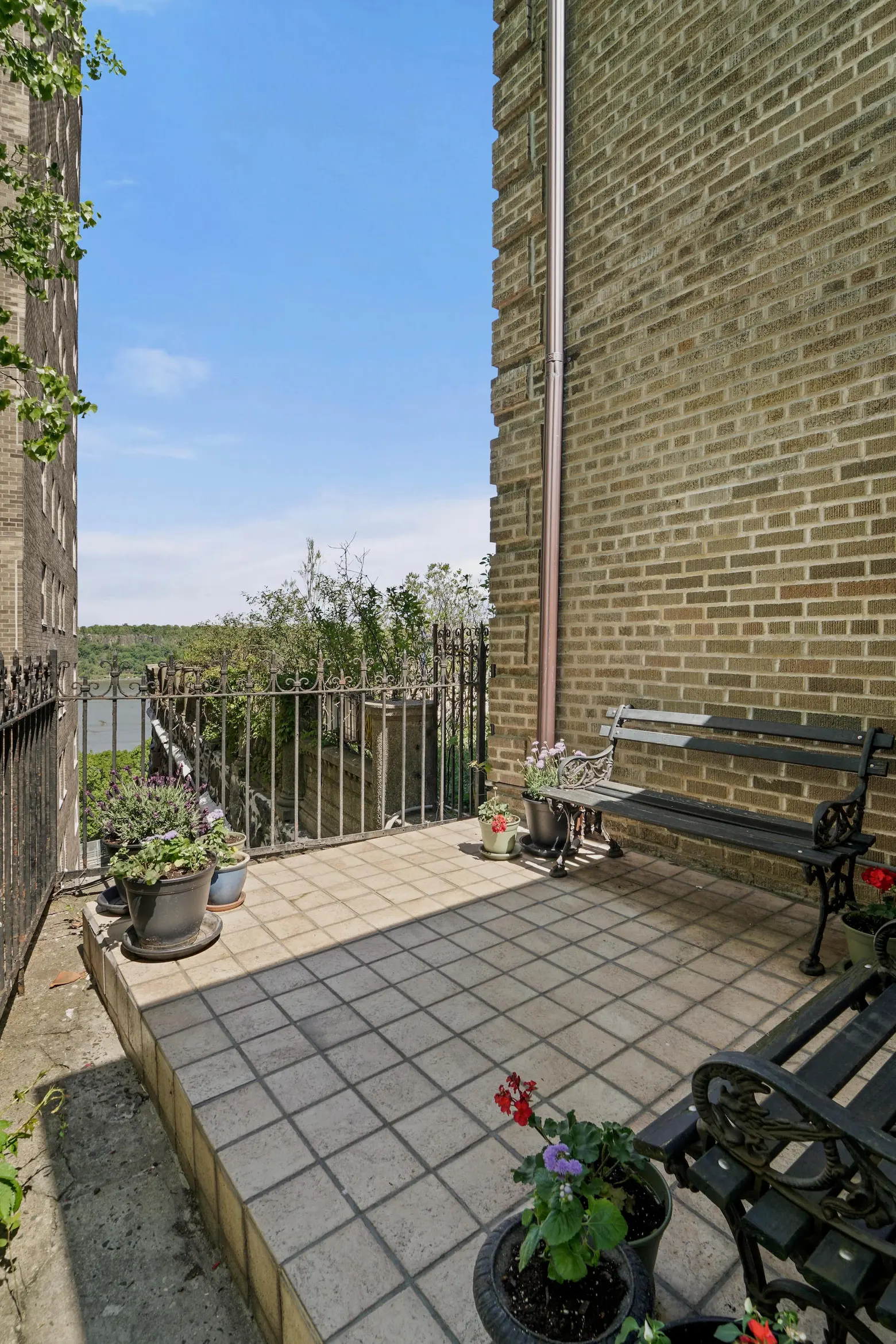 Top photo by Al Siedman, VHT; Bottom photo by Empire Optix
The kitchen opens into the sky-lit sunroom, which leads to the outdoor patio.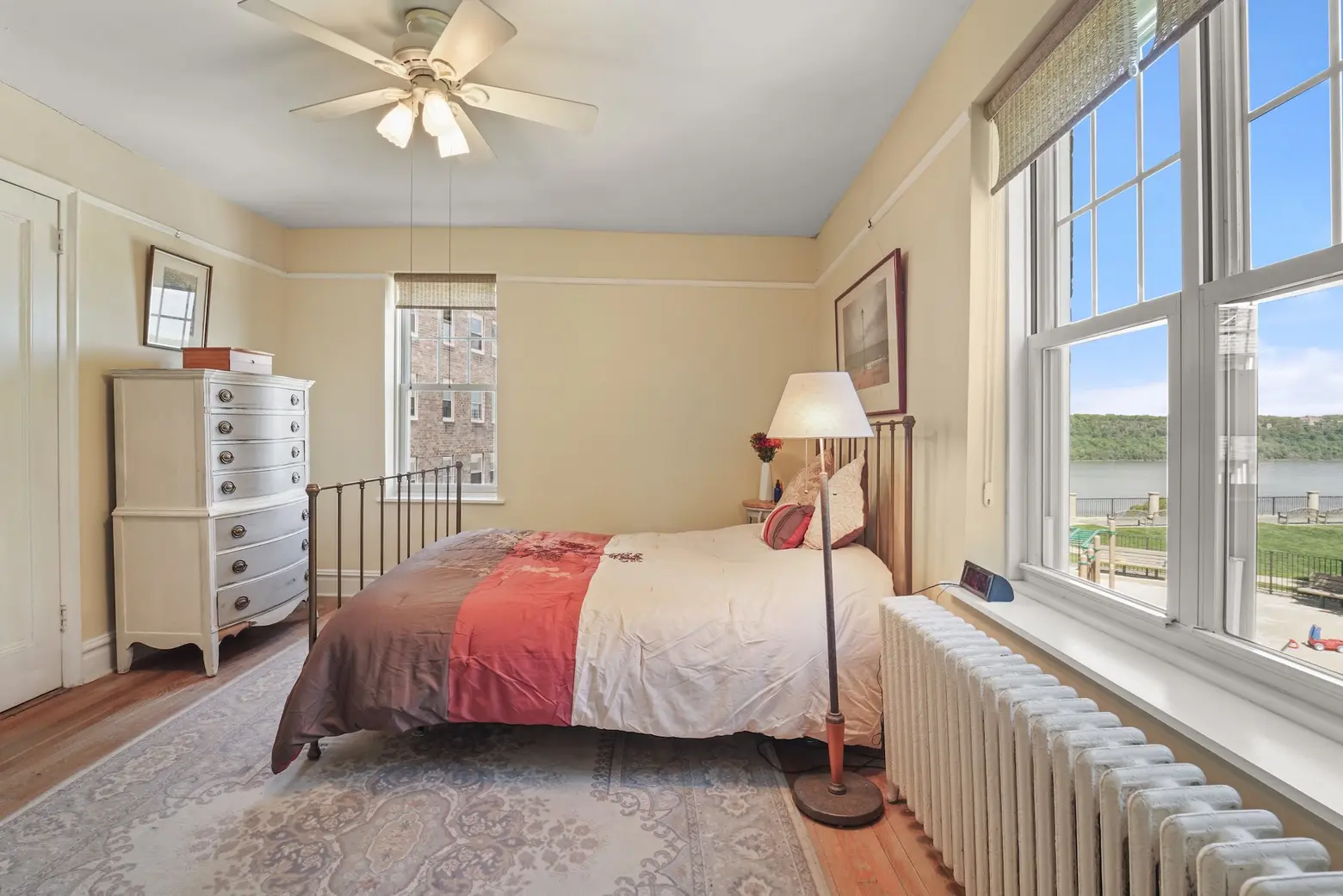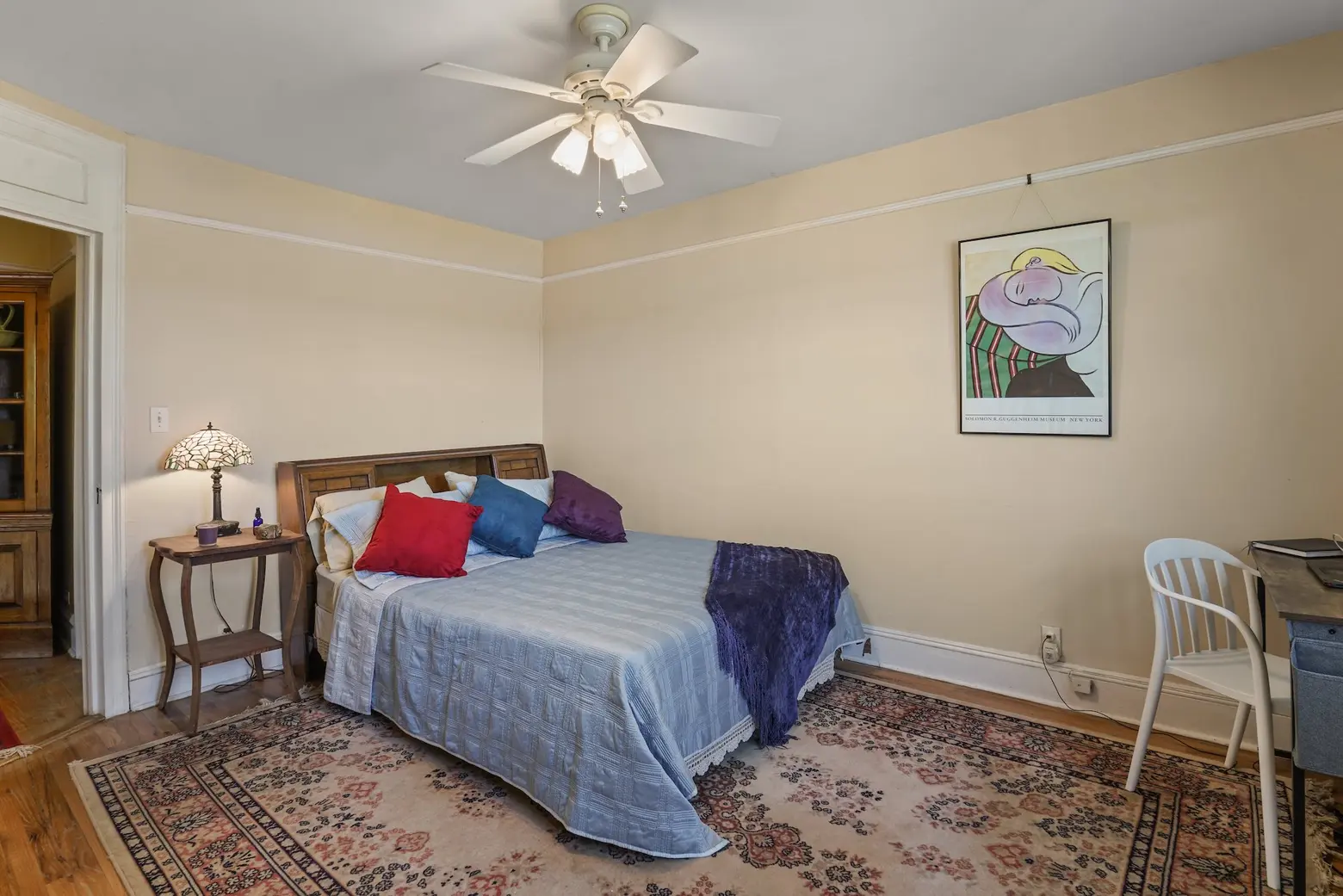 Photos by Empire Optix
Upstairs are two bedrooms, each with two closets, and a full bathroom.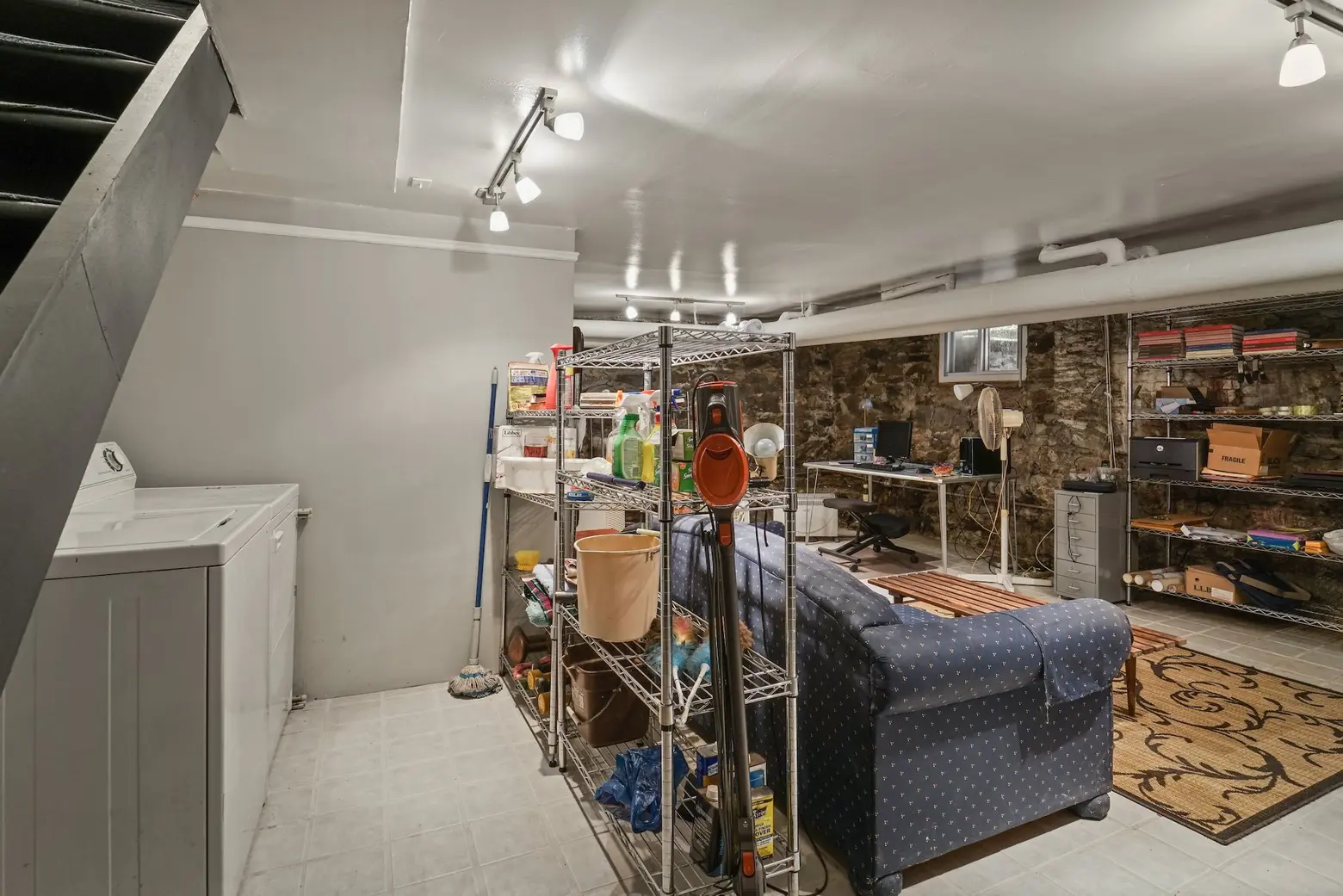 Though the lower level could use some work, it is finished. The second full bathroom is down here.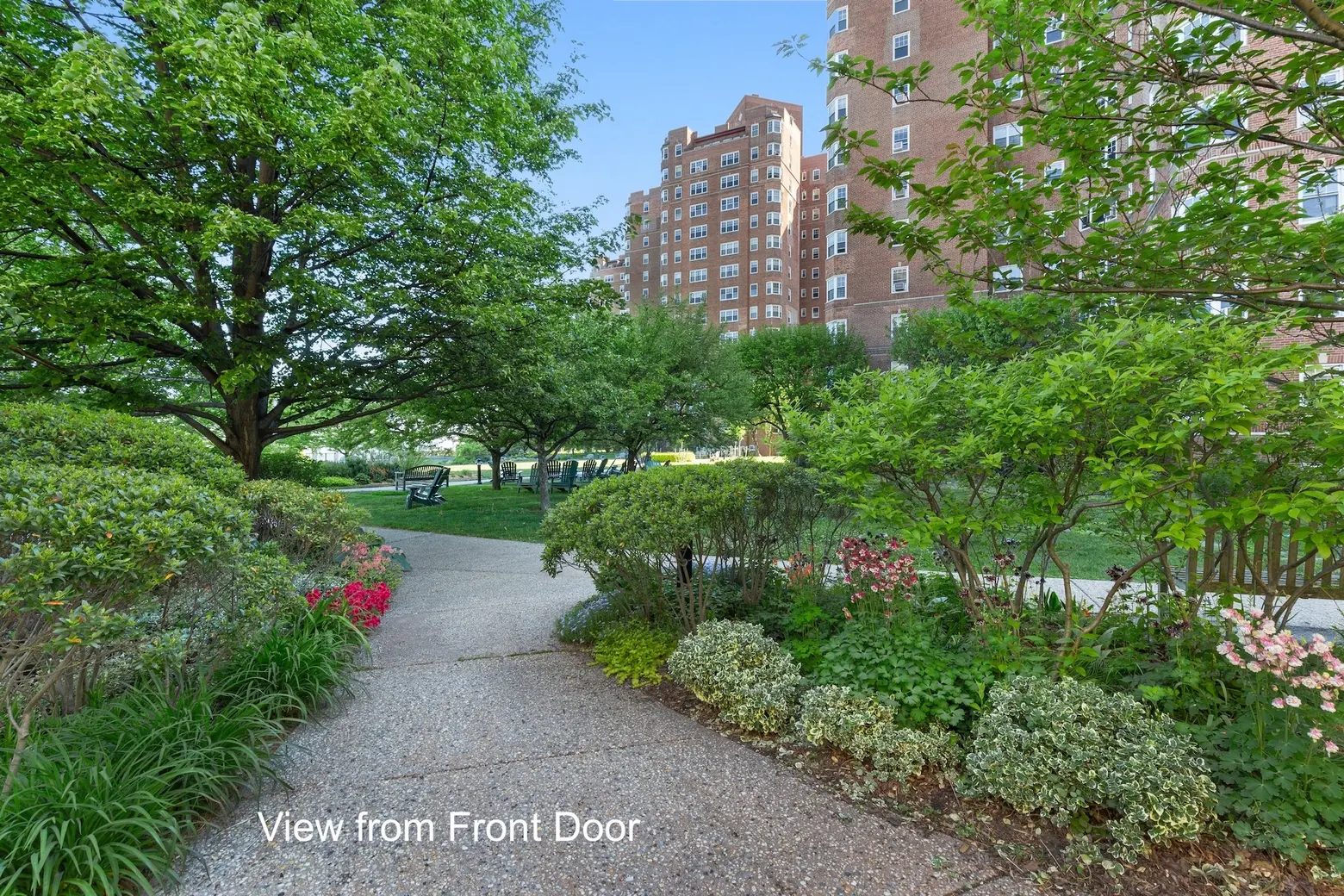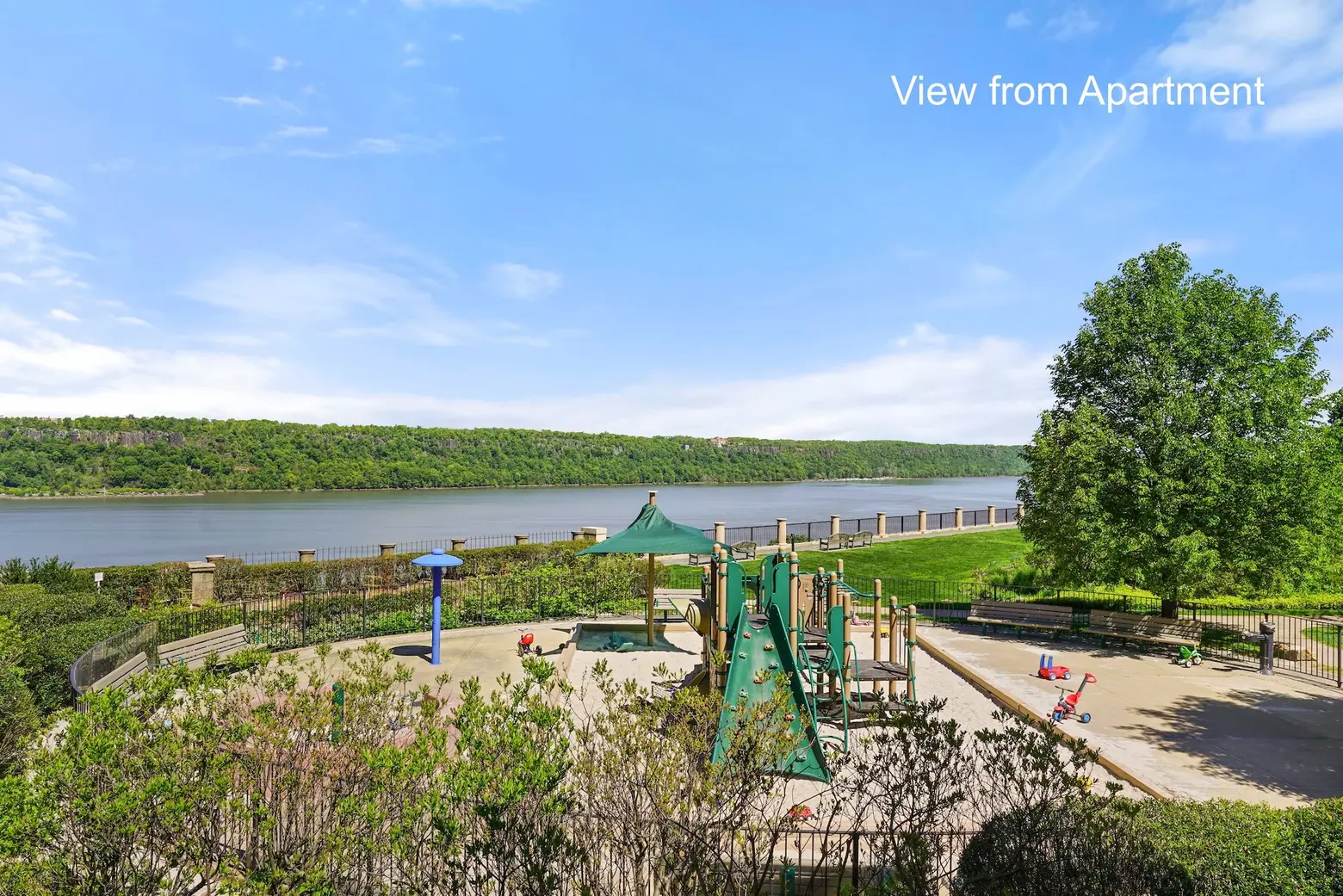 Top photo by Al Siedman, VHT; Bottom photo by Empire Optix
The entire Castle Village complex is set on 7.5 acres, high above the Hudson River. It has lush garden grounds with walking paths, an outdoor playground, community garden plots, herb garden, and picnic areas. Amenities include a state-of-the-art gym, indoor playspace, garage, and live-in super. It's just a 20-minute train ride to Midtown, and Ft. Tryon Park, the Cloisters Museum, Riverside Park, and the Little Red Lighthouse are all nearby.
[Listing: 110 Cabrini Boulevard, Cottage 4 by Jennifer P. Pasbjerg and David Delaney of Compass]
Photos by Al Siedman, VHT and EmpireOptix