Studio Cadena Turns a Cramped 600 Square Foot Bushwick Loft Into a Three-Bedroom Artist Residence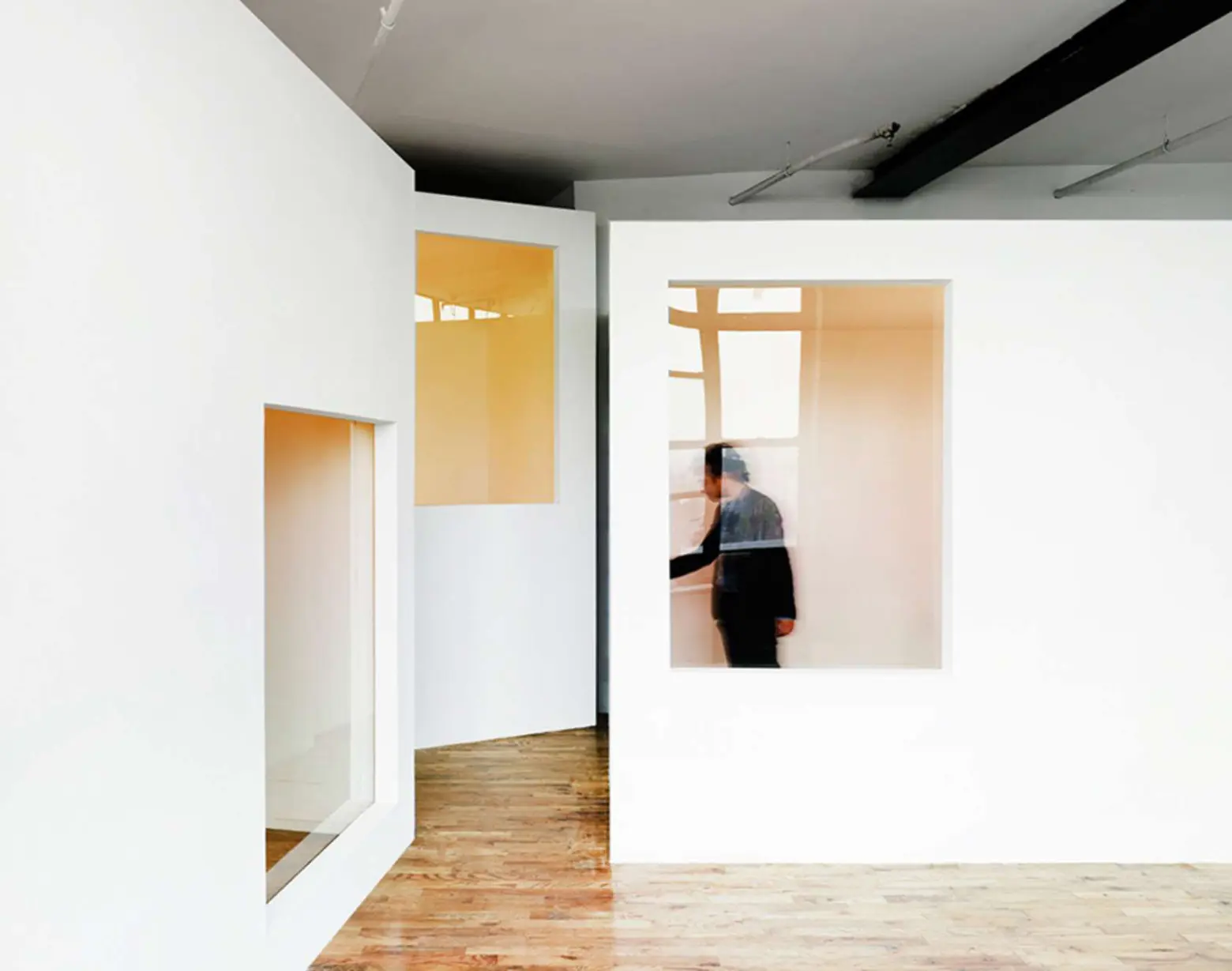 Bushwick is a rapidly changing artists' neighborhood and much like other popular neighborhoods in New York City, is experiencing an increasing scarcity of affordable living space. That being said, it's easy to understand why this group of just-starting-out youngsters decided to transform a 600-square-foot, awkwardly subdivided loft into a bright open space they could share comfortably. With a limited budget and help from the architects and designers at Studio Cadena, their apartment is now a modern and dynamic living space.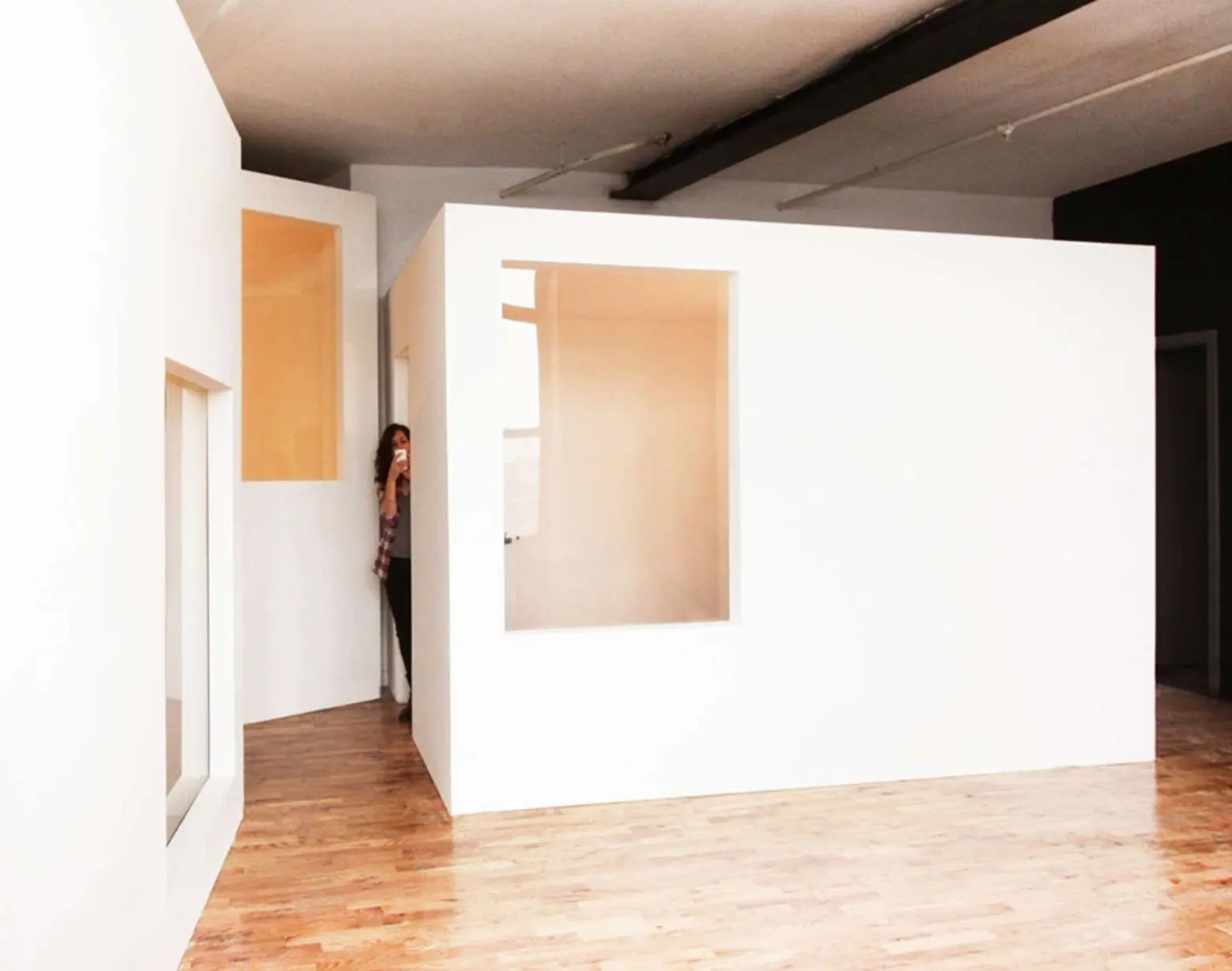 Studio Cadena only had 600 square feet to work with, so their plan needed to be efficient and make the most of the space available.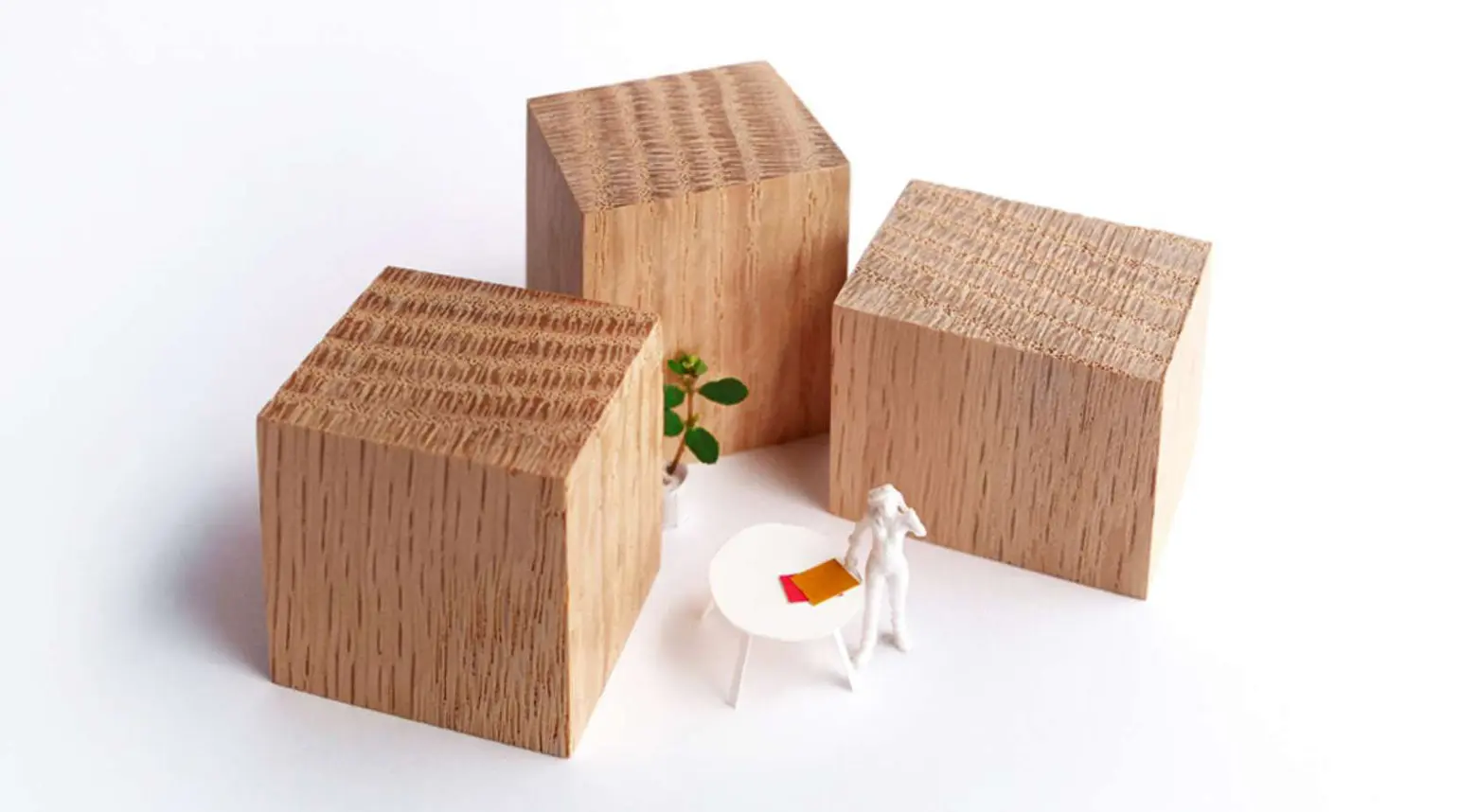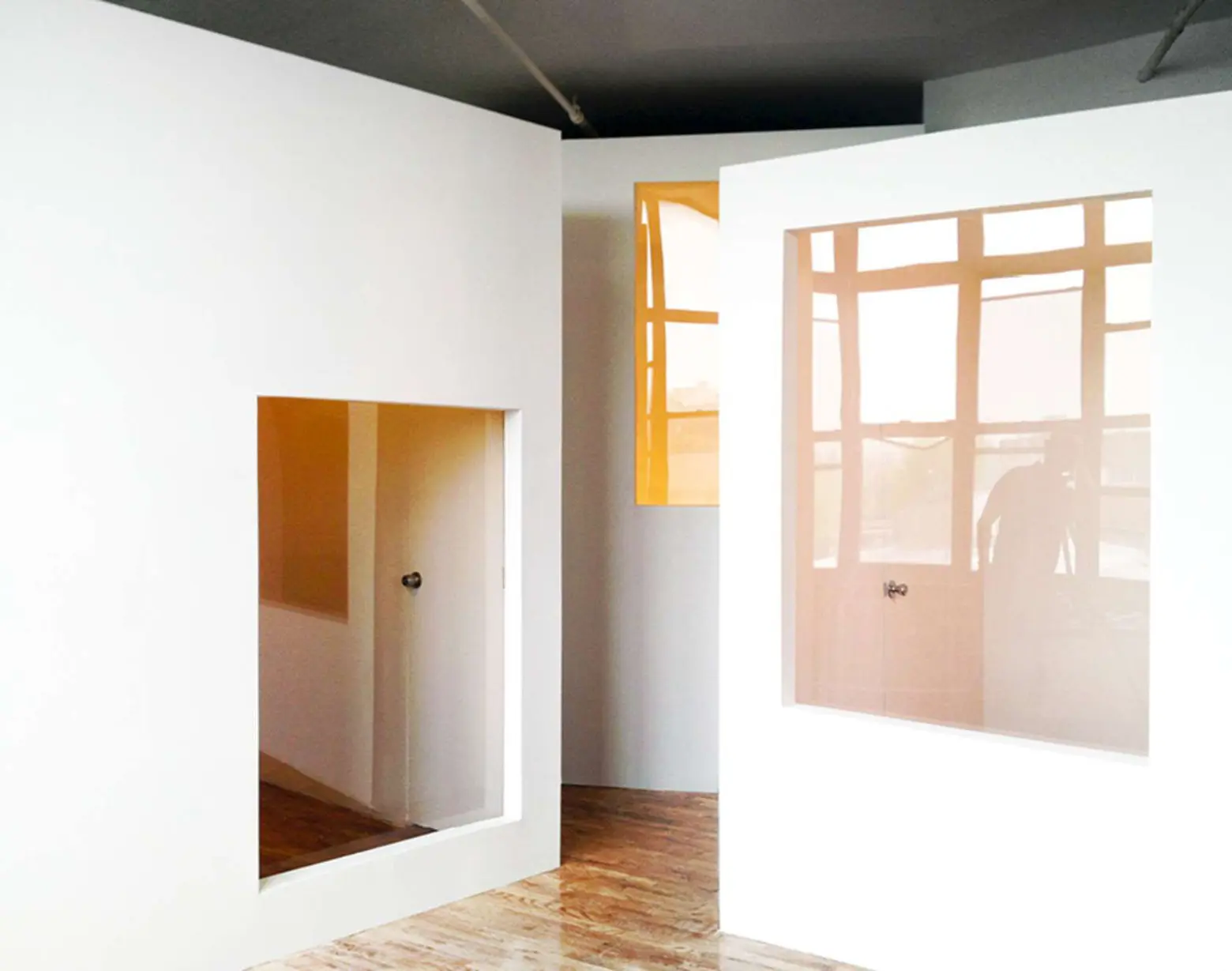 The existing partitions dividing the space were removed and replaced with three independent volumes positioned around a central common area. The rooms were clustered closely together to provide the tenants with intimate private spaces while maximizing the shared living space. Each bedroom also features large openings complete with glazed glass to allow light inside.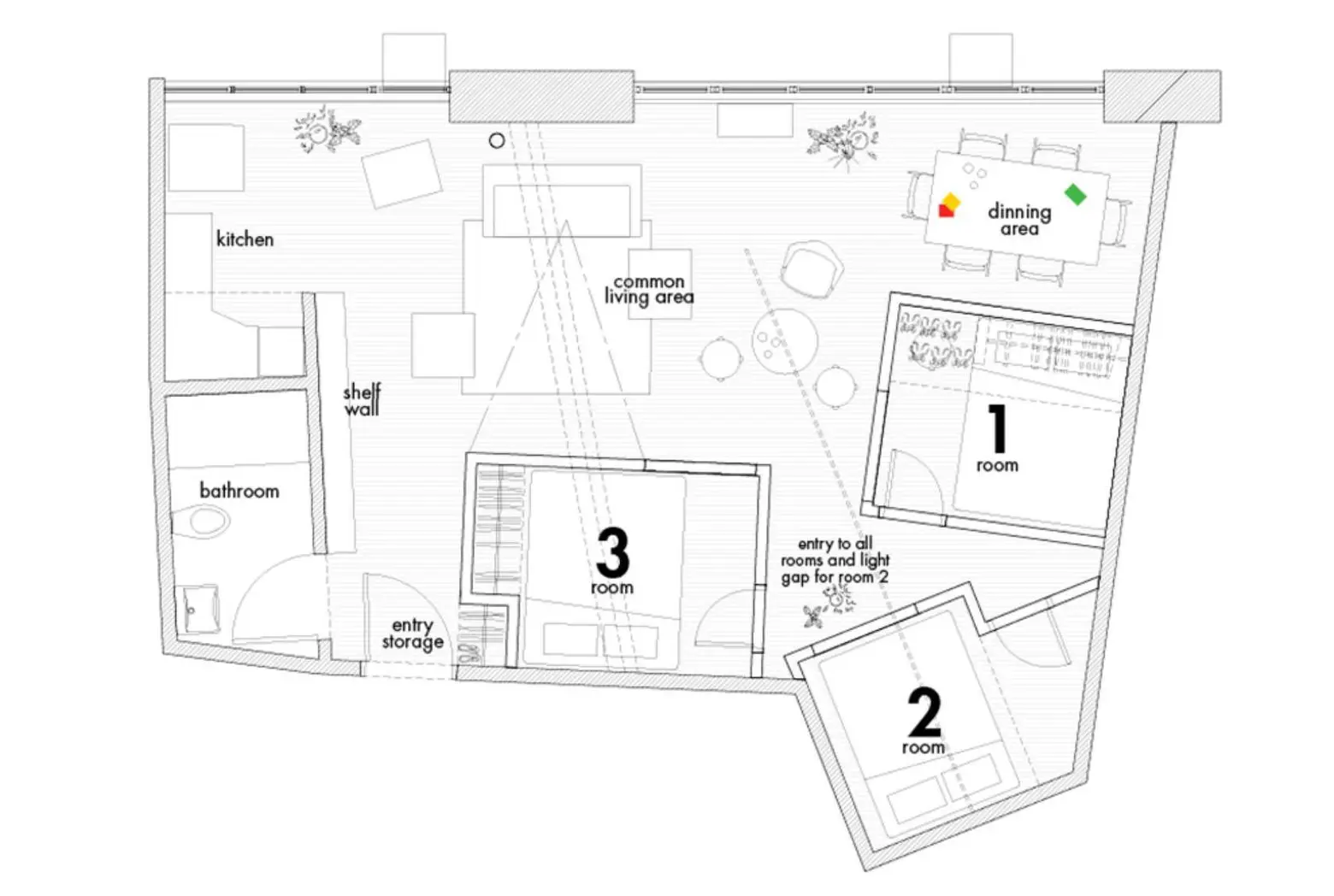 The bedroom windows are strategically placed to receive as much light as possible from the loft windows while providing views to the rapidly changing post-industrial neighborhood.
Studio Cadena is a Brooklyn-based design and architecture practice founded by Benjamin Cadena. They're interested in engaging contemporary life, the city and its people. The studio is relatively young, but comes to the table with substantial experience in the U.S. and abroad. To see more work from these budding designers visit their website.
Images via Studio Cadena