Street food competition Vendy Awards will host its final event this fall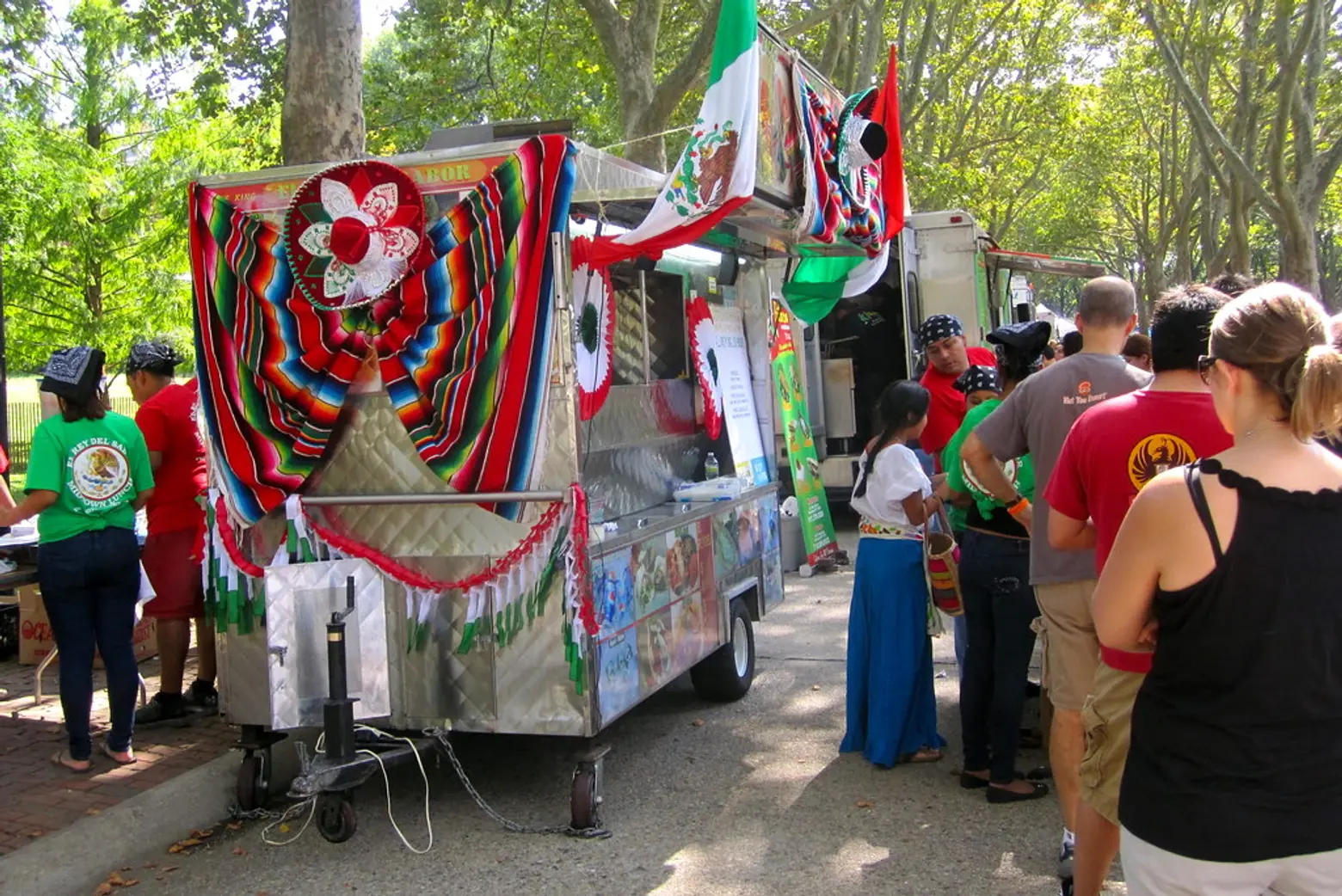 The annual competition celebrating New York City street vendors will end this fall after 15 years. The last Vendy Awards ever will be held on Governors Island on September 21, providing one last chance to enjoy one of the city's greatest food events. The competition, organized by the Street Vendor Project at the Urban Justice Center, launched with just four vendors in 2005. It has since grown to feature vendors from across the city, serving nearly two thousand hungry foodies annually, and becoming a career launch pad for vendors.
"We thought 15 years would be a nice, good, clean point to, you know, go out on a high note," Sean Basinski, the founder of the Street Vendor Project, told Grub Street. "We kind of feel, honestly, that the Vendys have mostly accomplished if you will, what we set out to 15 years ago. The landscape has changed so much, and we're going out in style."
The Vendys highlight 25 street vendors, all nominated by the public. During the ticketed event, attendees can try unlimited food and drink. Categories include Rookie of the Year, Market Vendor, Breakfast, Dessert, People's Choice, and the ultimate award, the Vendy Cup. Winners are chosen by a panel of judges made up of city officials, chefs, and television personalities.
The event has given street vendors the opportunity to present their food to a broader audience. As Grub Street noted, street vendors who found success at the Vendys were able to move on and establish themselves at an increasing number of food events, like Smorgasburg, the Queens Night Market, seasonal pop-ups, and the dozens of food halls across the city.
Last year, winners included Royal Grill Halal, Burmese Bites, Nansense, D'Abruzzo, Mama Jo's Breakfast Cart, and Baonanas.
You can nominate your favorite vendor for the 15th and final Vendy Awards here. Tickets, which start at $100, are on sale now for the Saturday, September 21 event. All proceeds support the Street Vendor Project. Buy them here.
[Via Grub Street]
RELATED: