Snap a photo with the '2020' New Year's Eve sign in Times Square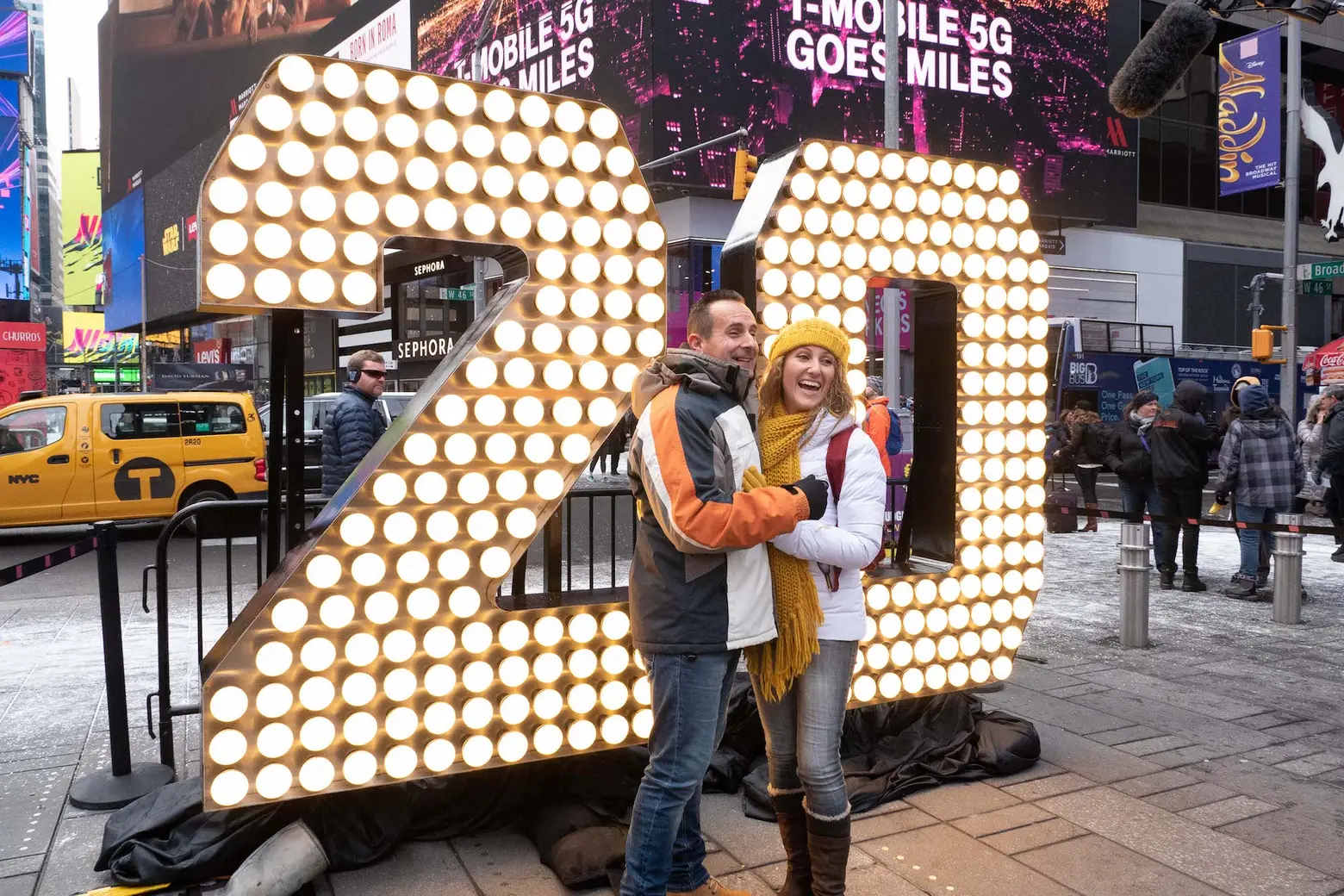 Photo by Ian Hardy for Countdown Entertainment
The new year has arrived in New York City…at least in numbers. Two seven-foot-tall numerals, the "2" and "0" in 2020, are currently on display in Times Square, offering the public a chance to snap a photo with the famous digits before they are placed on top of One Times Square. The 2020 signage sits below the crystal-filled New Year's Eve ball and will light up at midnight on December 31, marking the start of a new decade.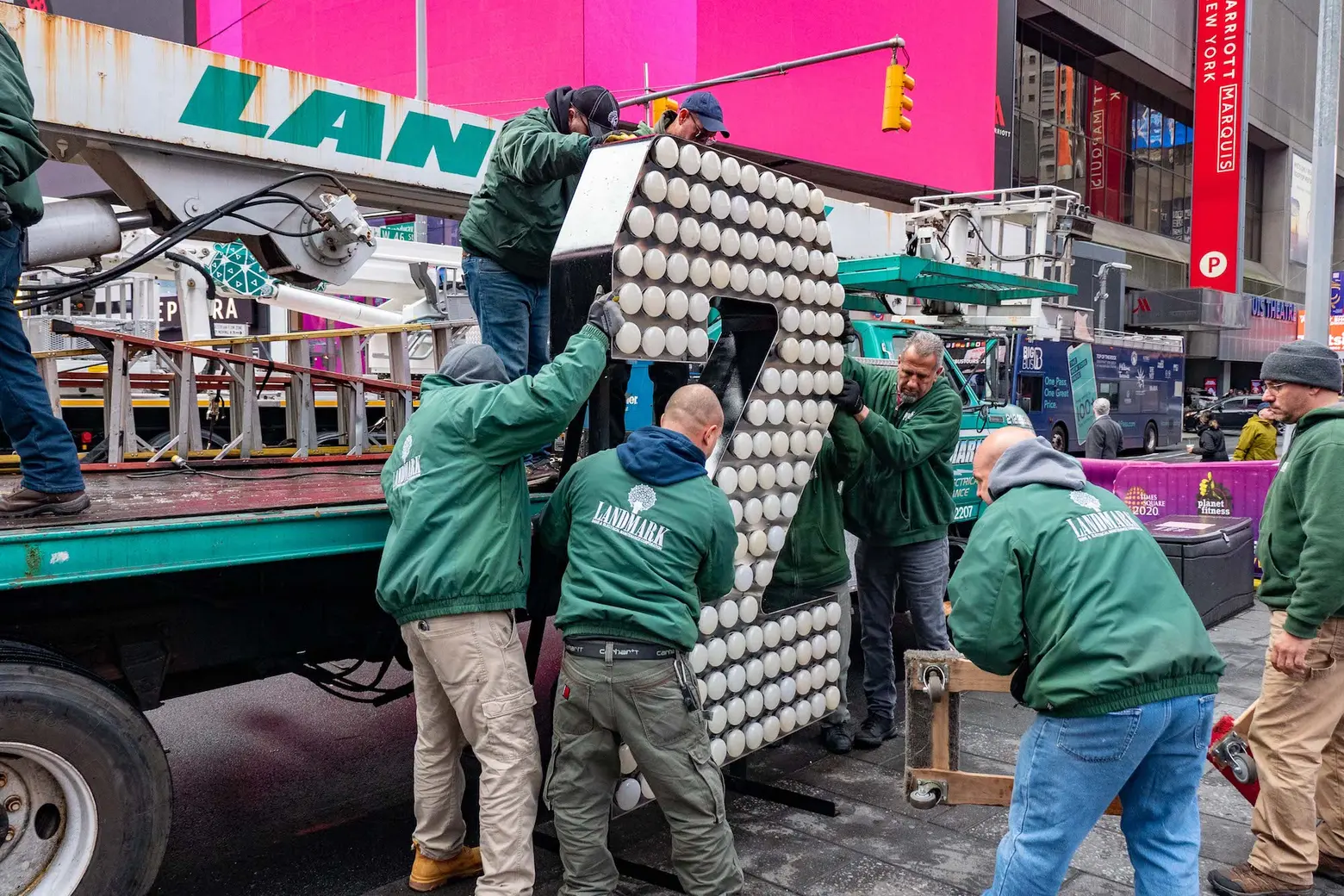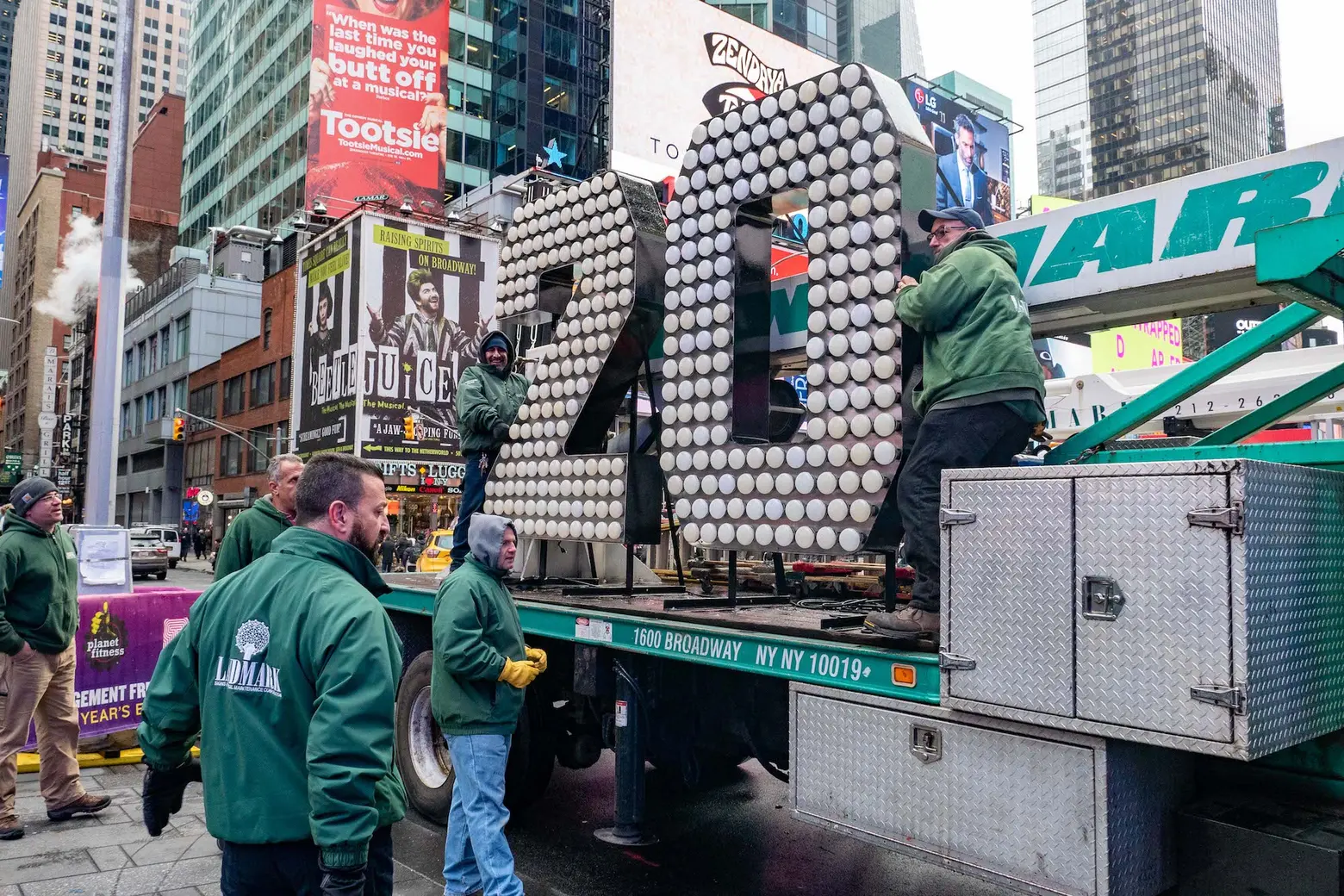 The giant numbers use a total of 618 9-watt energy-efficient LED bulbs, according to the Times Square Alliance. Both "2" numerals contain 145 bulbs, with the "0" containing 164 bulbs.
The numbers can be seen in the Times Square Plaza, located between 46th and 47th Streets. The "2" and "0" arrived via flatbed truck last week and will be on display until Thursday, Dec. 19.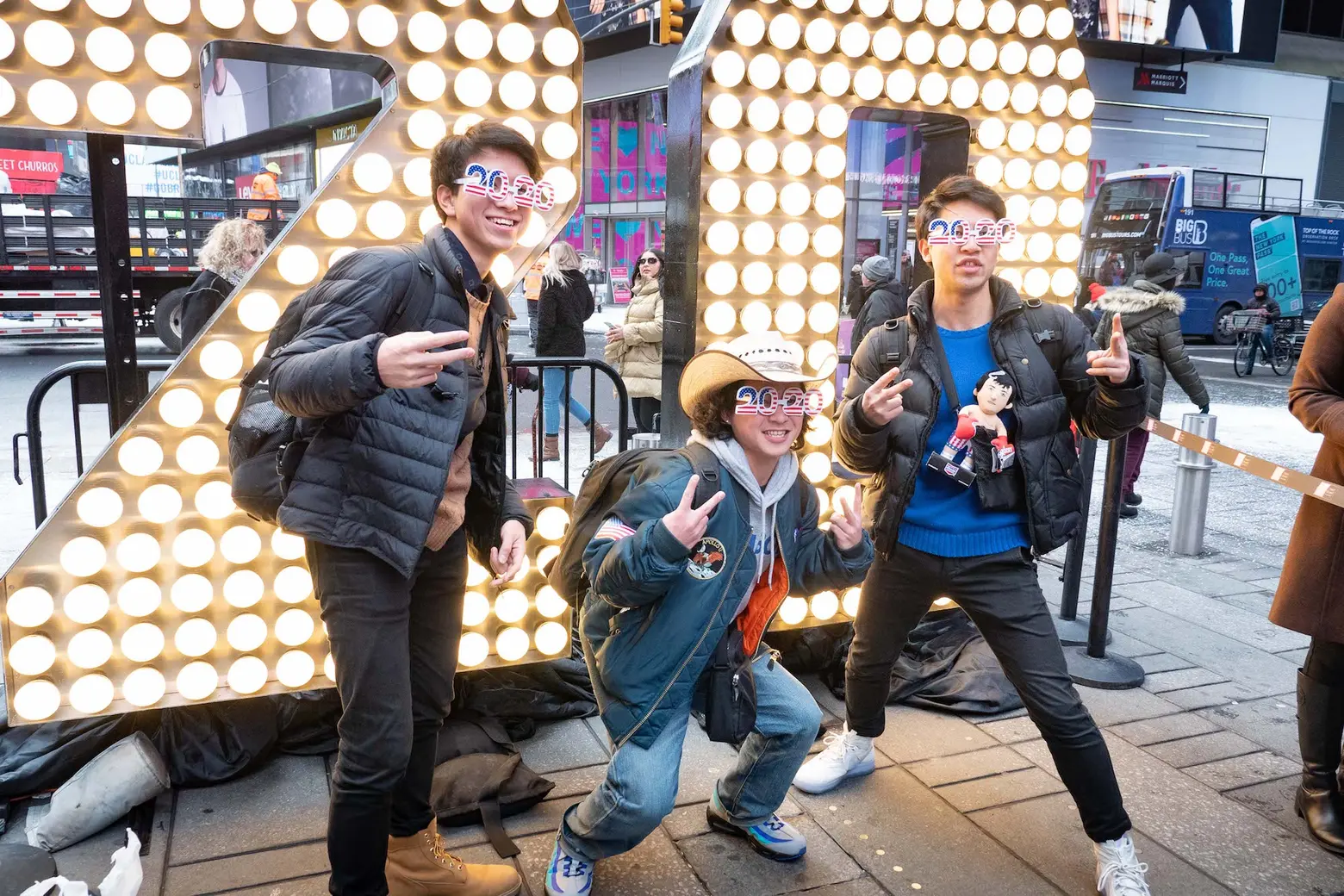 Before the clock strikes midnight on Dec. 31, there are plenty of ways to celebrate the new year in Times Square. Check out the mobile Wishing Wall, where participants can make a wish for 2020 that will be added to the over a ton of official Times Square New Year's Eve confetti.
And on Dec. 28, the Times Square Alliance is hosting its annual "Good Riddance Day" event, which lets you toss, shred, and smash any memories of the last year you'd rather forget.
RELATED: 
Photos by Ian Hardy for Countdown Entertainment