Self-driving shuttle service is coming to the Brooklyn Navy Yard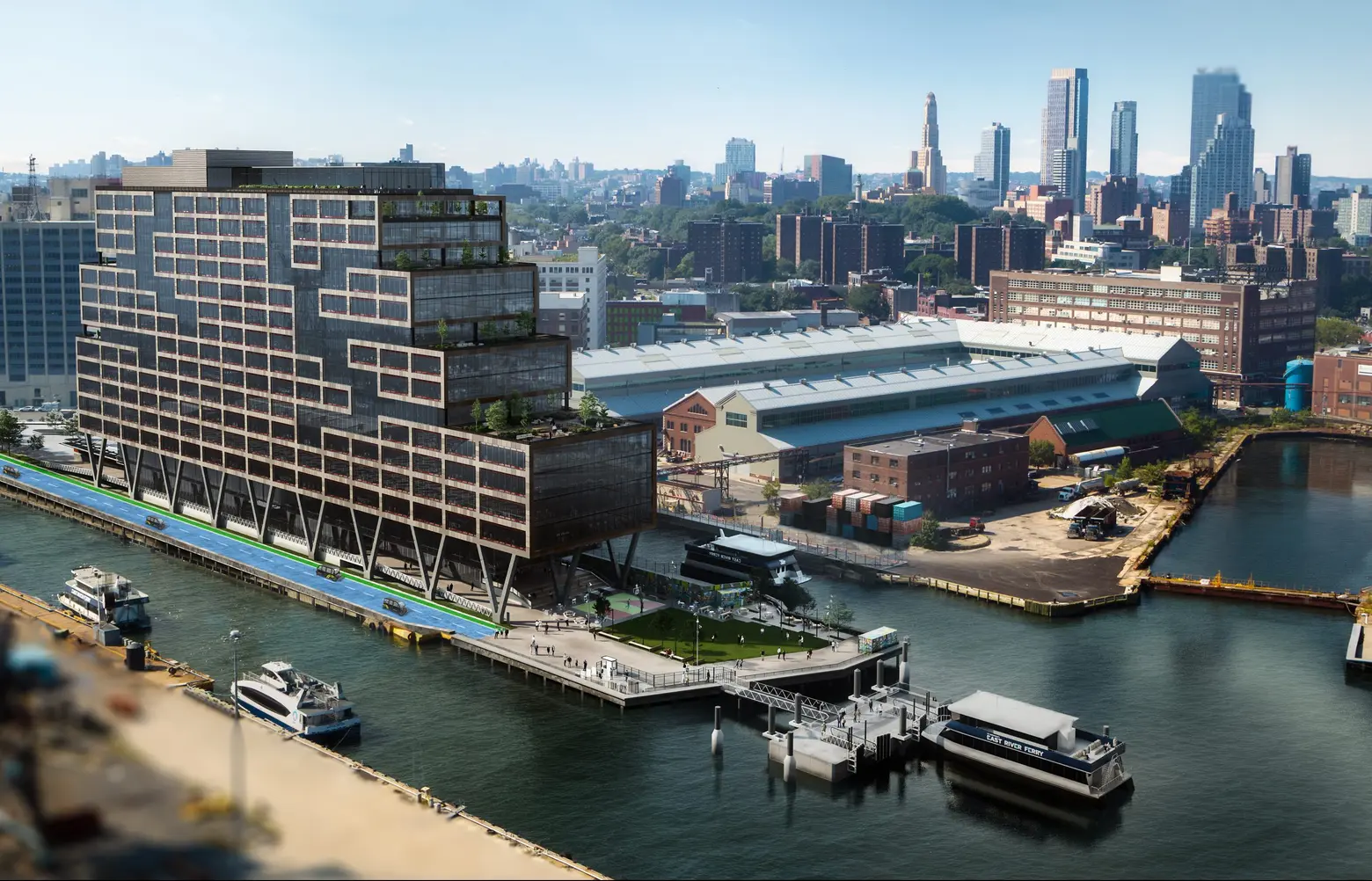 Self-driving vehicles are officially coming to New York City this year. The Boston-based startup Optimus Ride announced on Wednesday plans to deploy a fleet of autonomous shuttle vans to the Brooklyn Navy Yard, a 300-acre site in the midst of transforming from a World War II-era warship site to a modern tech-hub. When it launches in the second quarter of this year, the self-driving program will be the first of its kind in New York, according to the company.
"The Brooklyn Navy Yard has long been a center of innovation and we are very pleased to announce our plans to deploy Optimus Ride's self-driving system this summer," David Ehrenberg, the president of the Brooklyn Navy Yard Development Corporation, said in a press release.
"Optimus Ride's self-driving system will provide efficient transportation for thousands of commuters who work at the Yard."
The self-driving vans will provide a loop shuttle service to connect passengers of the NYC Ferry to Flushing Avenue. The pilot program will deploy four vehicles on site, amNY reported, which are capable of carrying between four and six people each. At the beginning of the rollout, there will be a "safety operator" in the driver's seat.
About 9,000 people will have access to the shuttle service at the Brooklyn Navy Yard, which contains 400 manufacturing businesses. The city plans to add a new ferry dock at the Navy Yard this May; ferry passengers will also be able to take advantage of the shuttle service.
According to Optimus Ride, the vehicles are programmed to adhere to Vision Zero speeds, operating in zones with 25 mph speed limits.
Mayor Bill de Blasio's office had a less than enthusiastic response to the news. In a statement to amNY, spokesperson for the mayor, Seth Stein, said: "If this pilot abides by insurance and other non-traffic laws and remains confined to the Brooklyn Navy Yard–which is private–then it can operate. The Mayor has voiced his strong opposition to testing a new technology on our busy streets."
In 2017, Gov. Andrew Cuomo approved the first application for an autonomous vehicle demonstration on public roads in the state. Audi ran a six-mile test around Albany in June 2017 and Cadillac also performed a hands-free drive from New York to New Jersey. The testing of autonomous vehicles in the state has remained relatively stagnant until now.
[Via amNY]
RELATED: