Search begins for artist to design Hurricane Maria memorial in Battery Park City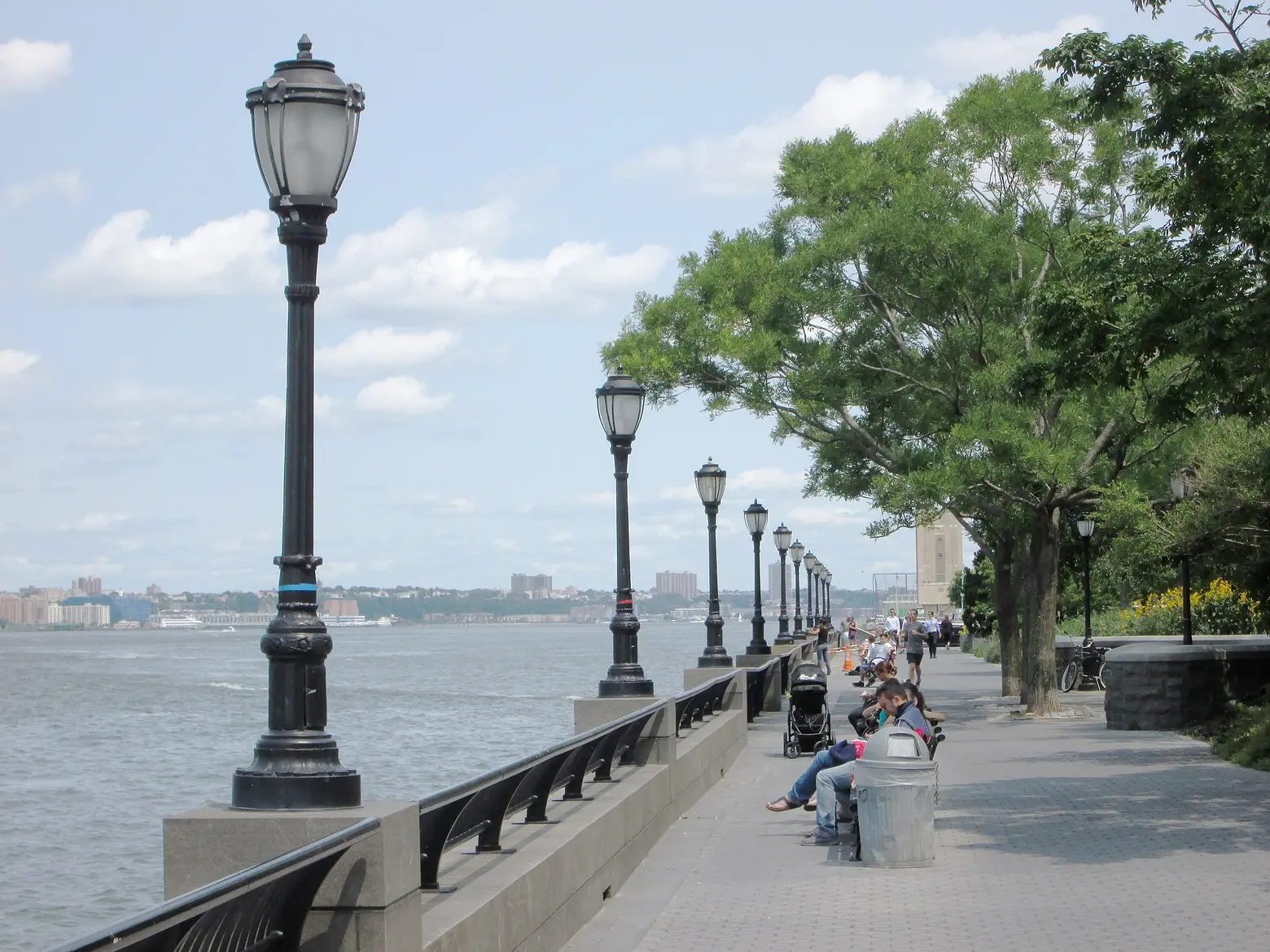 The search is on for the architect or artist who will design the Hurricane Maria Memorial in Battery Park City. Gov. Andrew Cuomo announced plans for the project last September, on the one-year anniversary of Hurricane Maria's landfall. The tragic event claimed more than 3,000 lives and brought more than 11,000 displaced victims to New York. The memorial will be a way for the city to honor the victims and survivors, as well as the city's strong connection to Puerto Rico.
"Hurricane Maria claimed thousands of lives and destroyed countless homes in Puerto Rico, yet the resilience of the Puerto Rican community has shown the world anything can be overcome when we all stand together in solidarity," Cuomo said in a statement. "We want this spirit of strength and community to be reflected in the Hurricane Maria Memorial, and we look forward to seeing how the experts capture it in their designs."
Following his announcement last year, Cuomo established the Hurricane Maria Memorial Commission which is comprised of ten members appointed by the Governor and is overseen and coordinated by Rep. Nydia Velazquez, Rep. Jose E. Serrano, Assembly Member Marcos Crespo, Assembly Member Maritza Davila, and New York Secretary of State Rossana Rosado.
A recent press release notes "experienced architects and artists" are invited to submit proposals via an online portal. The Esplanade and the Chambers Street Overlook in Battery Park City were chosen as potential sites for the Memorial and any submissions should consider these locations as part of their designs.
"We are honored to site the Hurricane Maria Memorial in Battery Park City, made especially poignant as we proceed with our own resiliency infrastructure projects, designed to combat and overcome the threats presented by extreme weather," said Battery Park City Authority president and CEO, B.J. Jones, in a statement.
Applicants can submit one design for one or both sites or up to two distinct ideas for each site, but take note that only one design will be chosen in the end. The winning proposal will get a budget of approximately $700,000 to cover design and fabrication costs for the memorial.
The commission will review and select finalists from the submitted proposals, and Governor Cuomo will make the final decision based on their recommendations. Submissions are open until September 9 and the final selection is expected to be announced later that month.
Find more details and apply to the design competition here.
RELATED: