Sarah Jessica Parker may be selling one of her West Village townhouses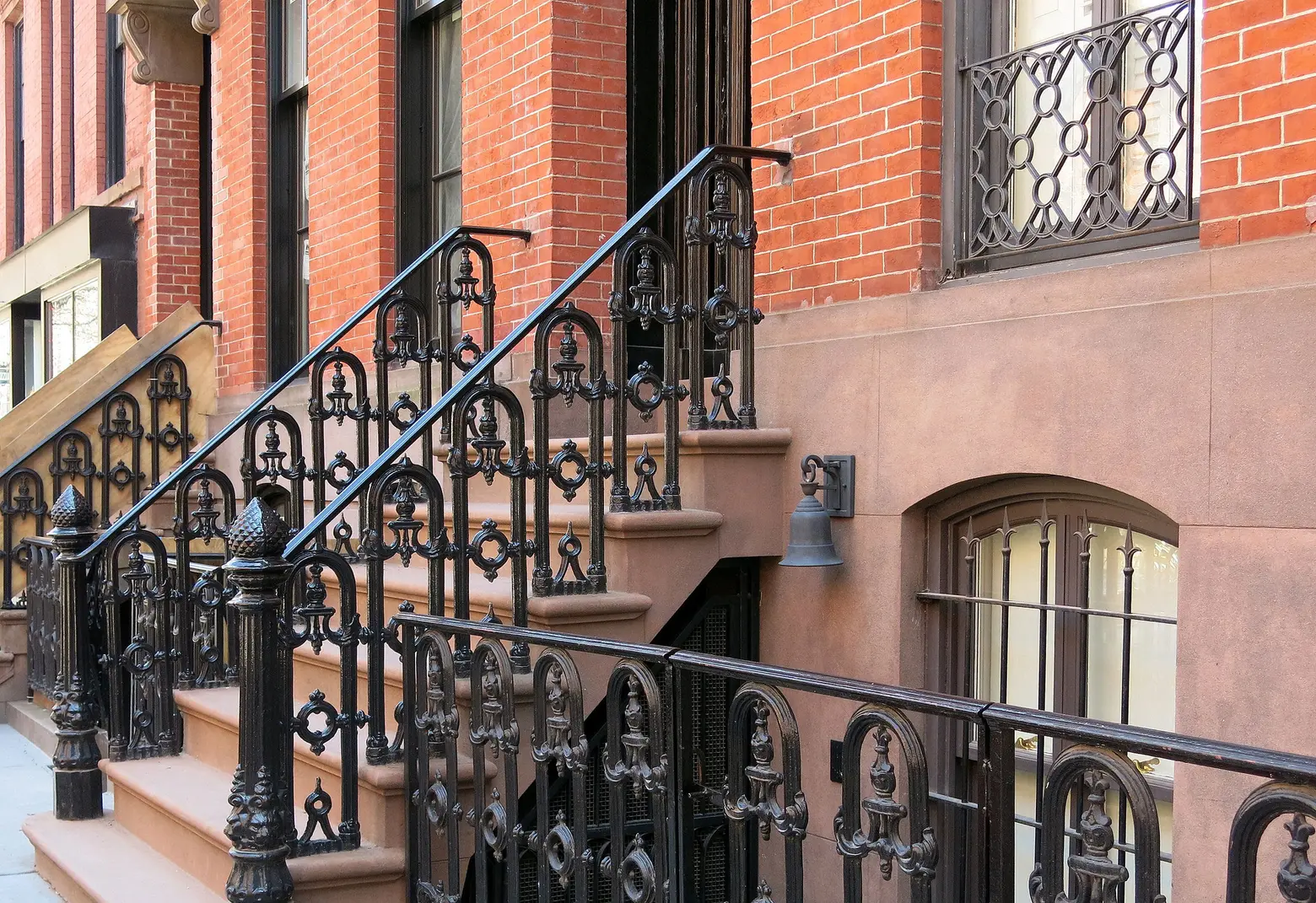 For being such a high-profile couple, Sarah Jessica Parker and Matthew Broderick have managed to keep a fairly low profile in the West Village, but when it comes to their real estate, the gossip is inevitable. The latest whisperings come via a source who told the Post that the couple is selling their townhouse on Charles Street for $19 million off-market. In 2016, Parker and Broderick dropped $34.5 million on two adjacent townhouses on West 11th Street with the intention of combining them into one mega-mansion. While the work has been ongoing, they've been living on Charles Street, so perhaps the sale plans means their new home is ready.
The couple bought the Charles Street house in 2000 for just $3 million, though they have undertaken extensive renovations over the years. Since the listing is not public, we're not able to see the fruits of their labor, but as the Post notes, it is partially visible in this 2014 Vogue video interview. Through the video, we can see well-preserved interiors including tons of built-ins (which avid reader Parker has filled to the brim), moldings, fireplace mantles, and pocket doors. There are also fun details like a ping-pong table in the dining room and a collection of globes.
SJP is no stranger to the local real estate game. In 2015, she and Broderick sold another townhouse on East 10th Street. They first listed it three years prior for $25 million but eventually sold it for $18.25 million (just shy of the $18.995 million they bought it for in 2011). The following year, in 2016, the couple purchased the aforementioned pair of homes on West 11th Street. When the combination is complete, the home will have 13,900 square feet of interior space, as well as a 2,100-square-foot yard.
[Via NYP]
RELATED: