Roosevelt Island's Nellie Bly memorial revealed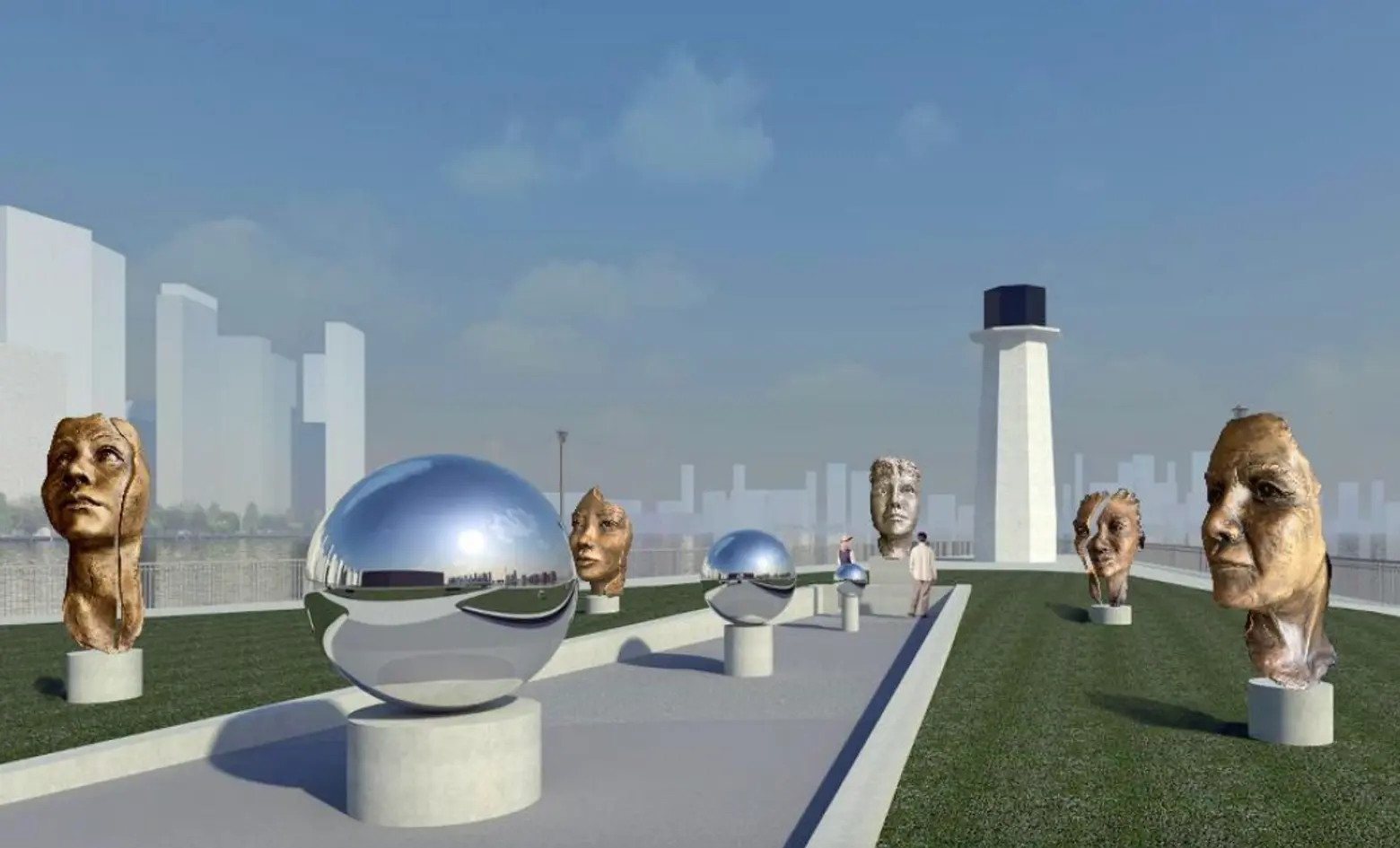 Design by Amanda Matthews; courtesy of RIOC
The design of a new memorial honoring investigative journalist Nellie Bly has been officially unveiled. Tapped by the Roosevelt Island Operating Corporation, artist Amanda Matthews of Prometheus Art presented during a town hall last month "The Girl Puzzle" memorial, which will feature sculptures of Bly and four faces of women and girls who she interviewed. The memorial, whose design was first spotted by THE CITY, will be installed in late 2020 at the tip of Lighthouse Park on Roosevelt Island.
Bly, who was born in Pennsylvania in 1864, became well known in the journalism world after she went undercover at the Blackwell's Island Insane Asylum, located on what is now Roosevelt Island. She documented the cruel treatment and conditions of the asylum, later publishing a six-part story "Ten Days in a Mad-House." Her reporting led to an increase in funding for the asylum and removal of staff members who were abusive.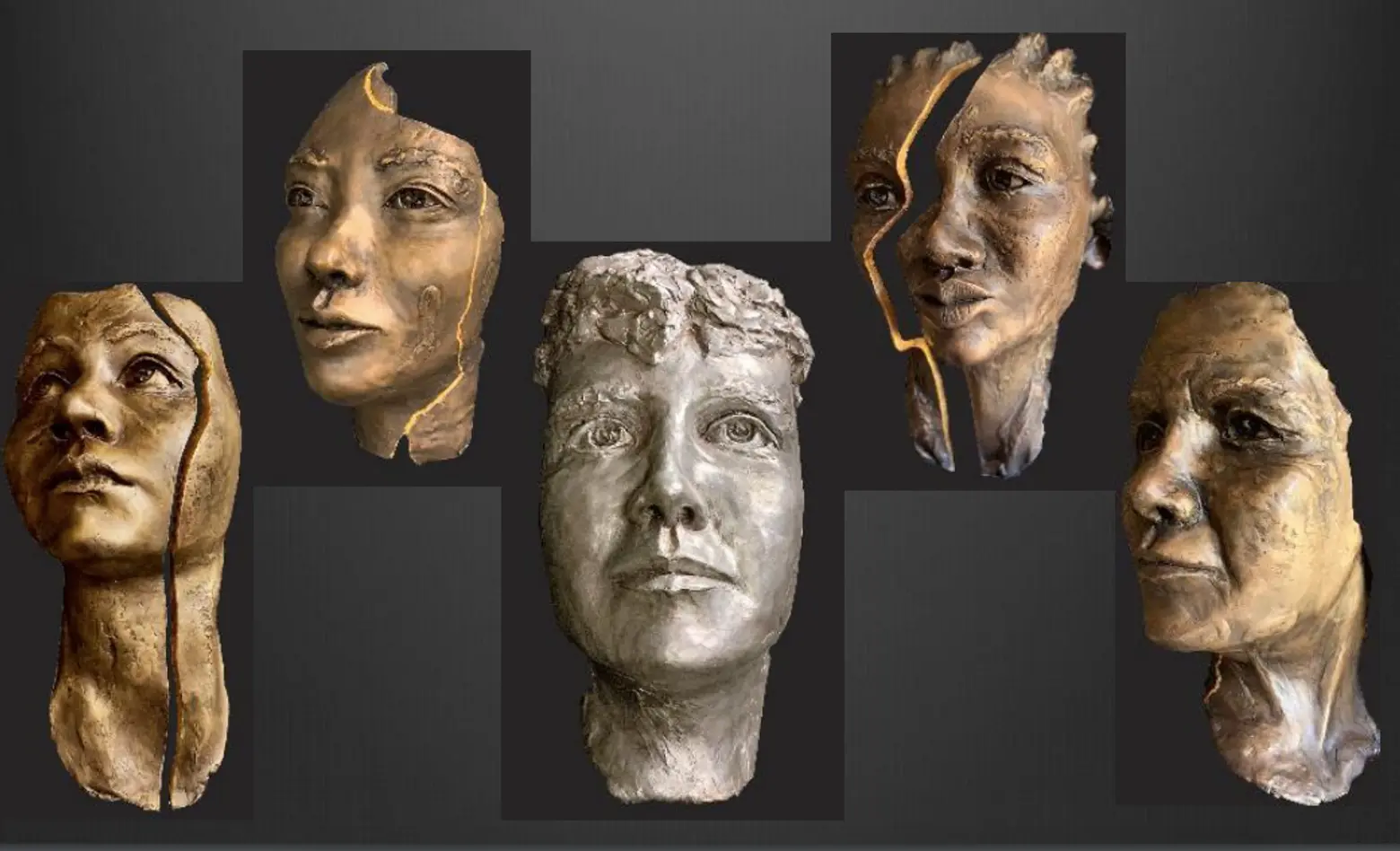 Matthews' work is named "The Girl Puzzle," after Bly's first published words in the Pittsburgh Dispatch in 1885. The memorial consists of five seven-foot sculptures, "rendered in partial sections that appear like giant puzzle pieces," according to the artist's presentation, that reflect being "broken and repaired."
Three mirror-polished stainless steel spheres sit in the middle of the walkway, each growing in size to  represent an "amplification of her voice over time." Each sphere symbolizes a period of Bly's life, including her career at the Pittsburgh Dispatch, her investigative work on Blackwell Island, and her trip around the world in 72 days, represented in the memorial's largest sphere.
"As you enter the space…you see each of the faces," Matthews told the CITY. "And then you will see the surrounding land, you'll see your self. So, hopefully, you will understand that this is a sacred place with sacred stories–and you can see yourself as part of the story."
Bly's face sits on the northern end of the memorial and is made in silver, standing out among the other sculptures. Overall, the memorial is meant to resemble a Japanese Zen Garden, honoring Bly's love of Japan.
The monument falls under Gov. Andrew Cuomo's initiative to recognize historic women of New York. Construction is expected to begin this summer.
[Via THE CITY]
RELATED: