A new technicolor mural is unveiled at Roosevelt Island's annual 'Pop-Up Pool Party'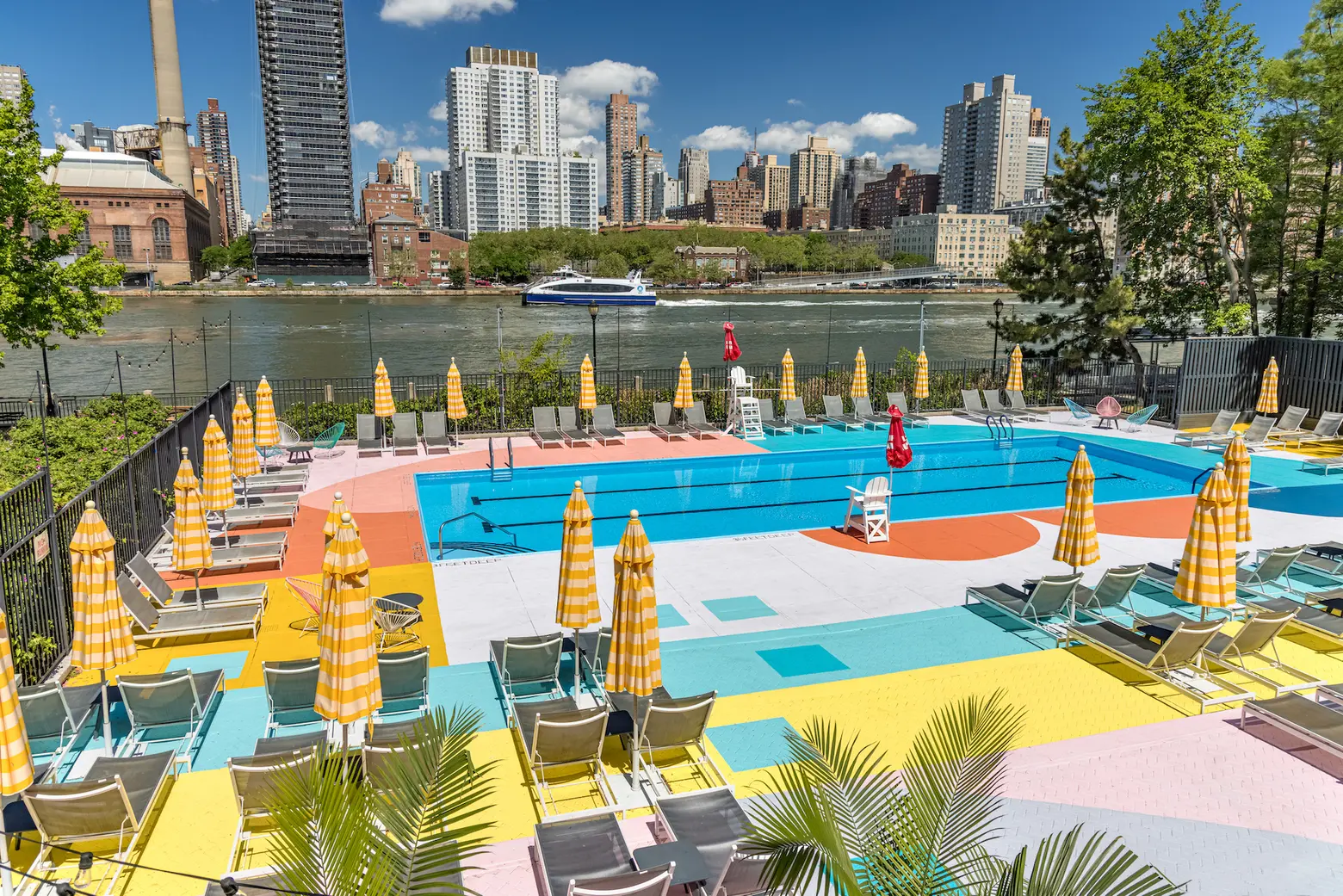 For the seventh year running, Roosevelt Island's waterfront rental building Manhattan Park has hired a local artist to transform its pool deck into a colorful art installation and "Pop-Up Pool Party." This year's mural comes from Brooklyn-based Melissa Dadourian, who created a technicolor geometric pattern over four-and-a-half days, using 36 gallons of paint. Though the pool is primarily for building residents, a number of seasonal memberships and day passes are available.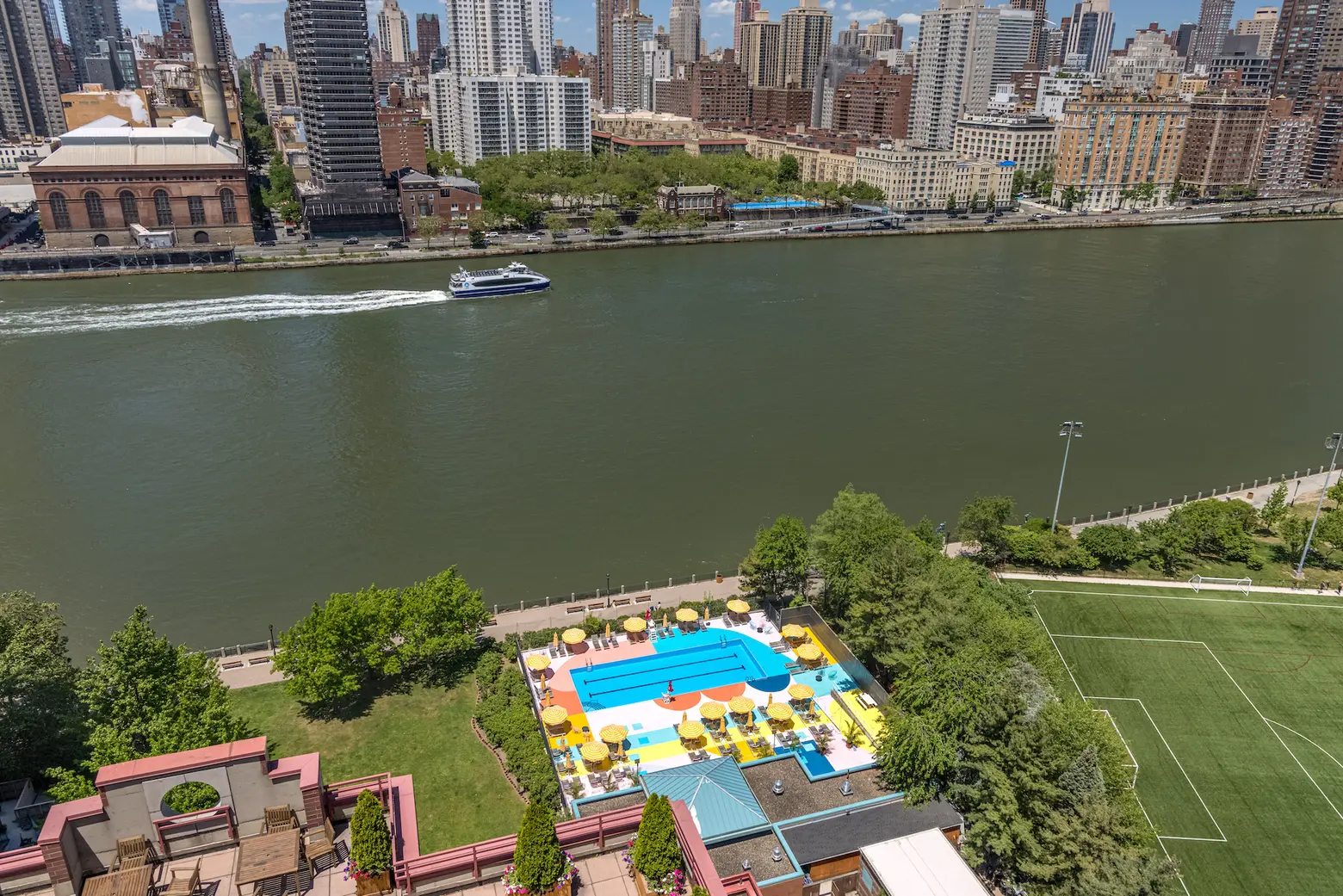 The "Pop-Up Pool Party" art installation is a partnership among Manhattan Park, Corcoran New Development, and designers K&Co and Pliskin Architecture. The 8.5-acre rental development was constructed in 1989 and offers 880 apartments over its 22 floors. The pool deck, like so many of the apartments, has incredible East River and Manhattan skyline views.
The mural surrounds the 60-foot-long pool, and the deck also features loungers, hammocks, beach-style lifeguard chairs, and other outdoor furniture –all with a fun, pop-art feel.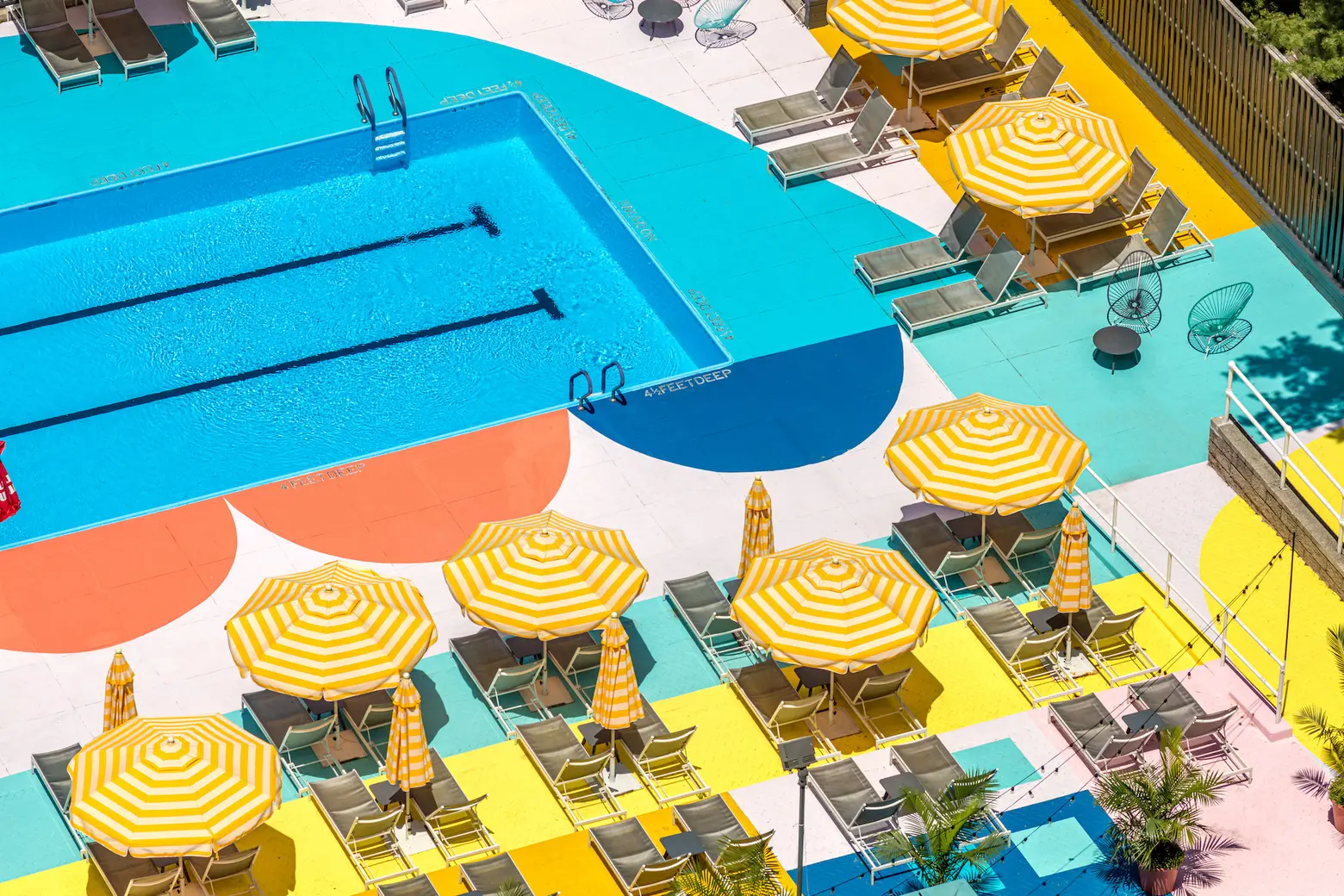 "For the Manhattan Park pool mural I focused on creating areas of play – and game spaces with overlapping shapes," artist Melissa Dadourian explained. I began by moving around forms I use in my work, while experimenting with color combinations within a specific palette. This type of collage process is reminiscent of a fitting together a puzzle. Every piece has a purpose."
Krista Ninivaggi, Founder of K&Co., said, "Melissa works in sculpture and spatial installations, so when we asked her to design a two-dimensional mural – albeit a very large one – her experience dovetailed well with our goal of celebrating the space and setting."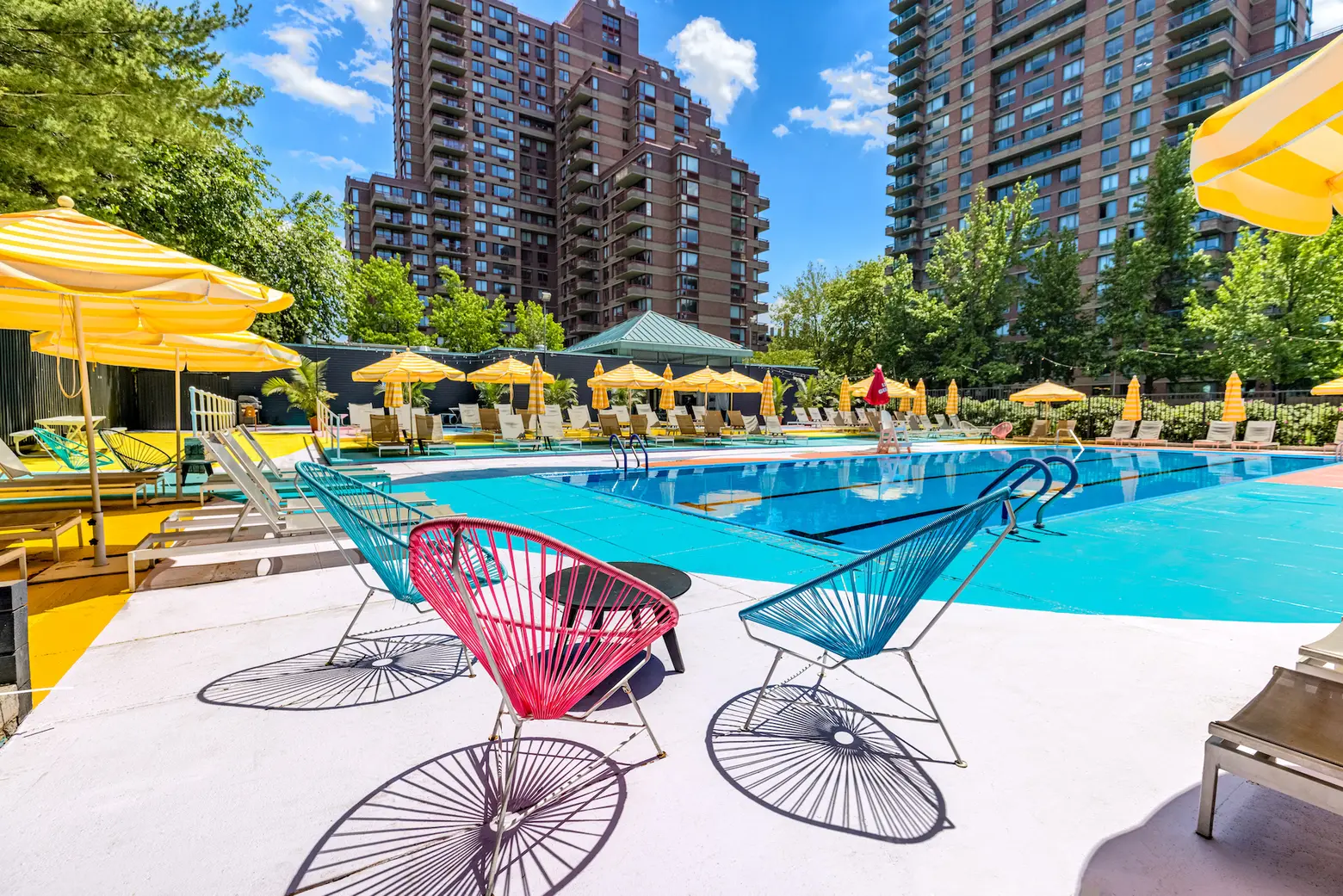 The installation was unveiled Memorial Day weekend and will remain throughout the summer season. Guest passes on weekdays cost $30 for Roosevelt Island residents and $50 for non-residents; on weekends, passes cost $40 for Roosevelt Island residents and $65 for non-residents. More details can be found here.
RELATED:
All photos by Max Touhey