NIMBY: Residents Lose Out to Hudson Properties's Plan to Build a 23-Story Tower Near Prospect Park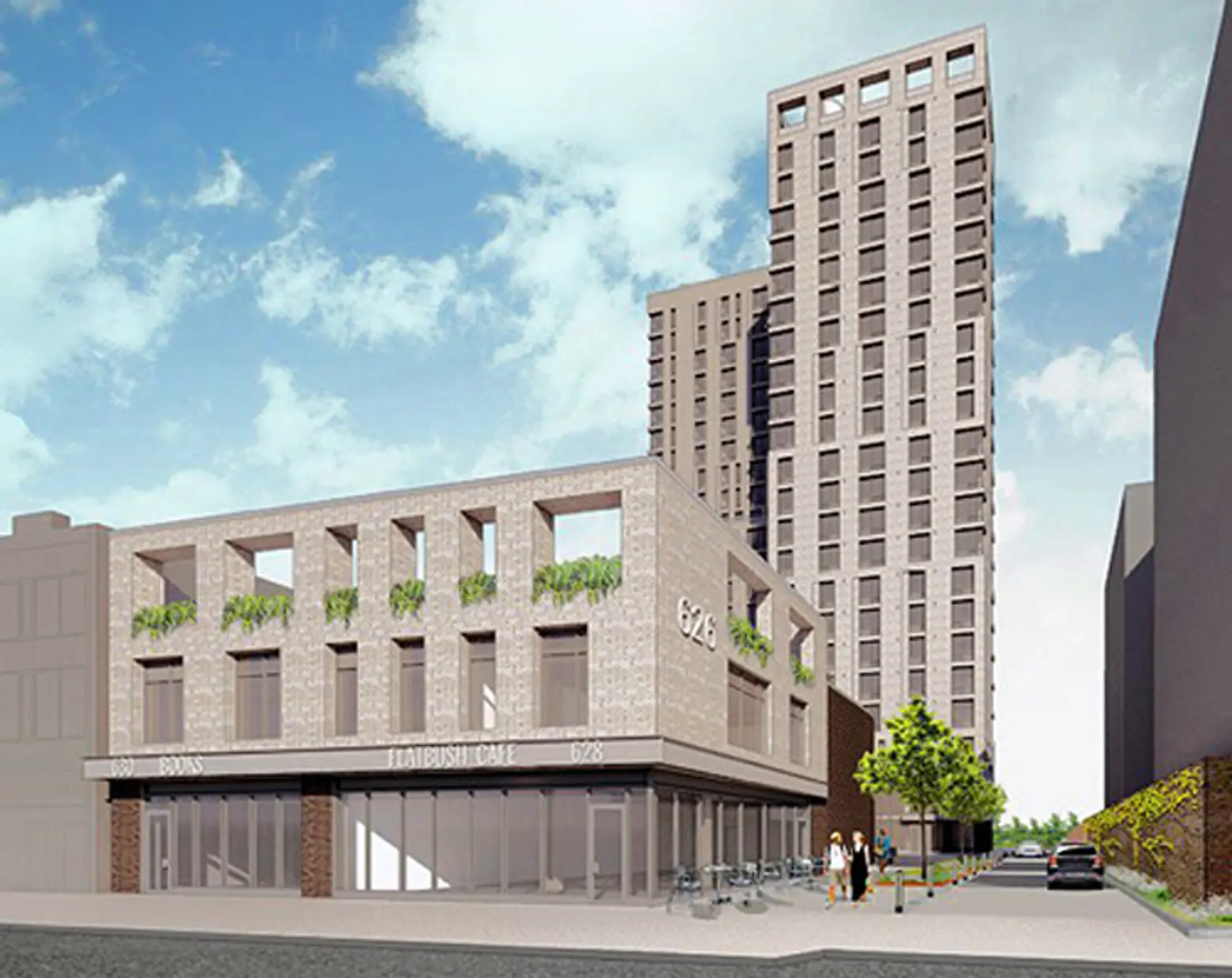 Workers will resume construction today on the 23-story residential tower planned for 626 Flatbush Avenue at the edge of Prospect Park in Prospect-Lefferts Gardens. Yesterday, a judge threw out a lawsuit placed against Hudson Properties that demanded they chop their tower down to just eight stories.
Through the Prospect Park East Network, residents managed to attain a temporary restraining order through State Supreme Court Justice Peter Moulton at the end of May. Neighbors contended that the 23-story iteration was of an unprecedented height for the area and that it would not only cast an unfavorable shadow on Prospect Park, but drive up local rents. They also sued back in December 2013 to block the tower and force a new environmental review. Though the odds are against them, the group plans to appeal the latest ruling.
[Via NY Daily News]